Local. Family Owned. Trusted.
Roof Cleaning Vancouver BC
And the surrounding areas
Top-Rated Roof Cleaning


in Vancouver
At Lyonridge the customer always comes first. 
When it comes to ongoing property maintenance, one task that shouldn't be overlooked is roof washing. Professional roof cleaning can blast away moss, mold, and algae, so your roof is better protected for longer.
One of the most common forms of algae – Gloeocapsa Magma – leaves behind dark, ugly stains on your roof that majorly detract from your Vancouver home's aesthetic. Moss, for example (which is another common form of hazardous overgrowth), absorbs moisture from leaves that collect on your roof. Over time, this can lead to shingle decay and may even require you to get a new roof or at the very least make costly repairs.
Professional Roof Wash


Vancouver Residents Trust
Fortunately, professional roof cleaning can combat these types of damage. The professional roof cleaning services we offer here at Lyonridge Property Service are highly rated in the Vancouver, BC area. We only use biodegradable cleaning solutions to remove dirt, moss, and algae from your roof, so you can feel good about the type of clean you're receiving. All of our cleaning solutions and techniques follow the guidelines of the Asphalt Roofing Manufacturers Association.
While you may hear of other companies employing pressure washing to clean a roof, the team at Lyonridge Property Service in Vancouver, BC only uses a method called soft washing. Soft washing uses a low-pressure stream of water and cleaning solution to blast away dirt and other bacteria. It is much gentler to use on roofing materials, near windows, and on solar panels. Unfortunately, pressure washing can be too harsh on these surfaces, putting them at risk of cracking and other types of damage. Furthermore, because pressure washing is so extreme, it merely wipes away moss and algae as opposed to killing them at the source as soft washing does.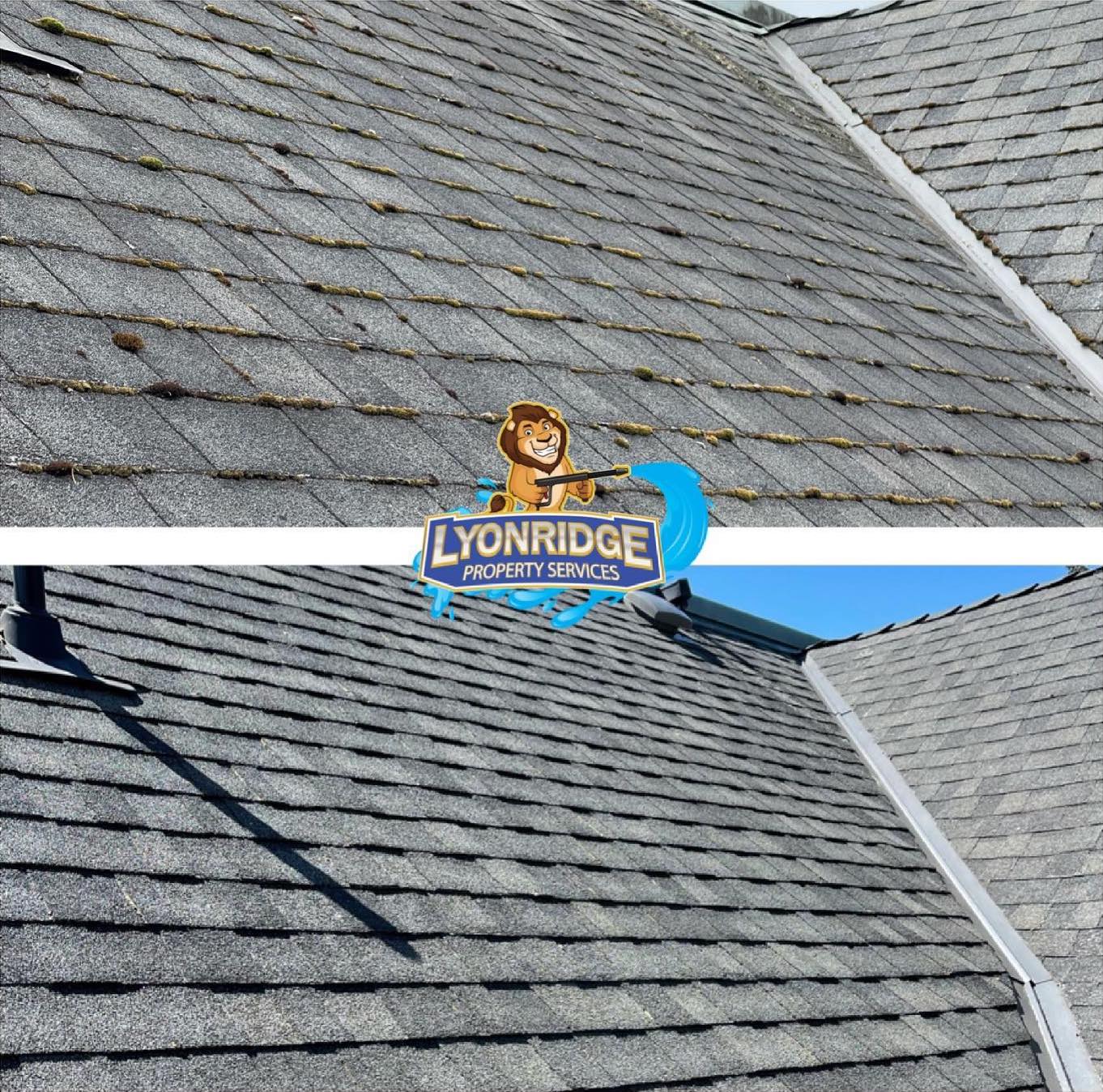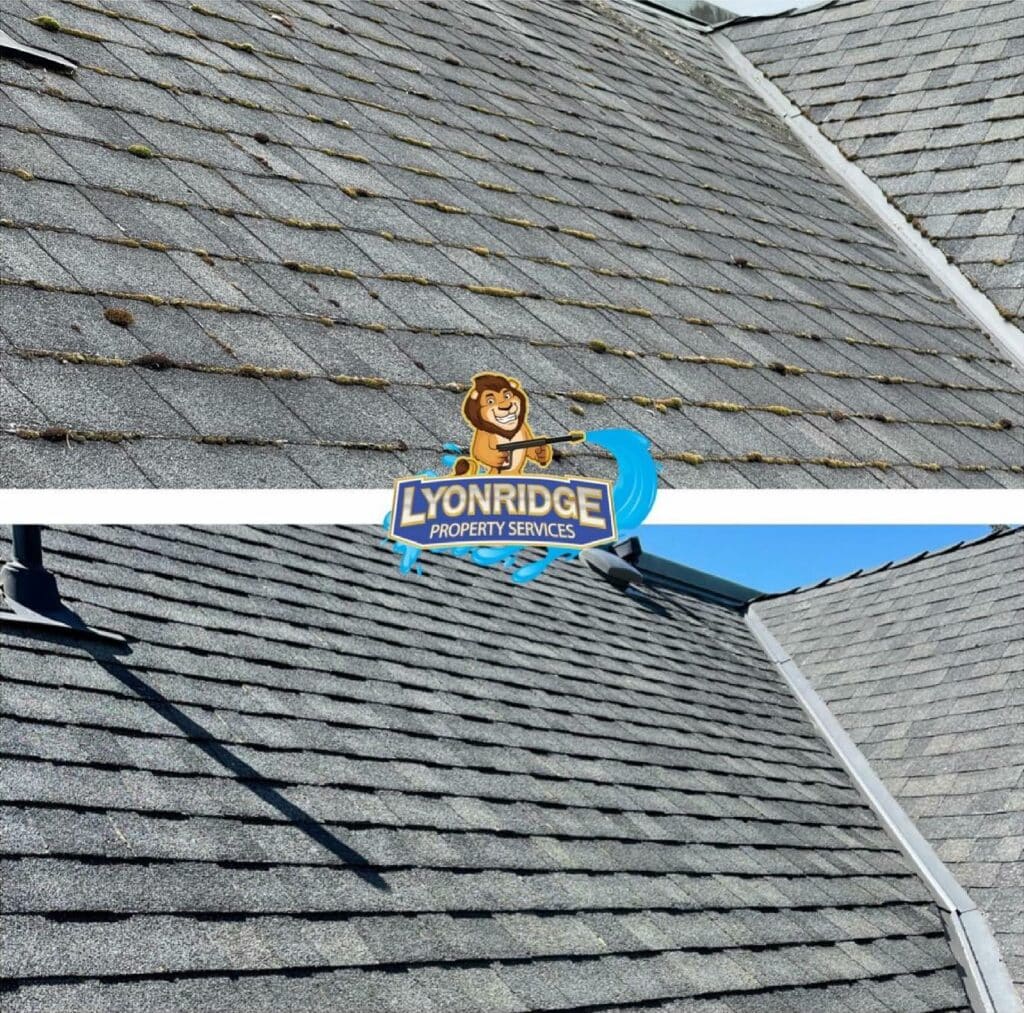 Call Us Today for a Free Quote!
We want to earn your business and turn you into a long-term customer. 
Searching for Vancouver


Roof Cleaning Near Me?
When you go with Lyonridge Property Service, you're getting a team of professionals that understand the right cleaning method to use on the right type of surface. If you're in the market for top-rated, comprehensive Vancouver roof cleaning near me, give the Vancouver, BC team at Lyonridge Property Service a call. In the interim, we welcome you to check out our reviews to see what former clients are saying about our roof cleaner Vancouver services.
Regular roof cleaning once or twice a year has a lot of benefits, including extending the life of your roof. In fact, when you hire a roof wash Vancouver to come over and treat your property, you're extending the life of your roof by as much as 10 years. Considering how expensive roof repairs can be, making a call to Lyonridge Property Service to clean your roof and combat damage is an easy decision. Don't let your roof fall victim to moss, algae, and other ugly stains. Call the team at Lyonridge Property Services and experience the difference a clean roof can have. We look forward to working with you and showing you the Lyonridge Property Service difference today.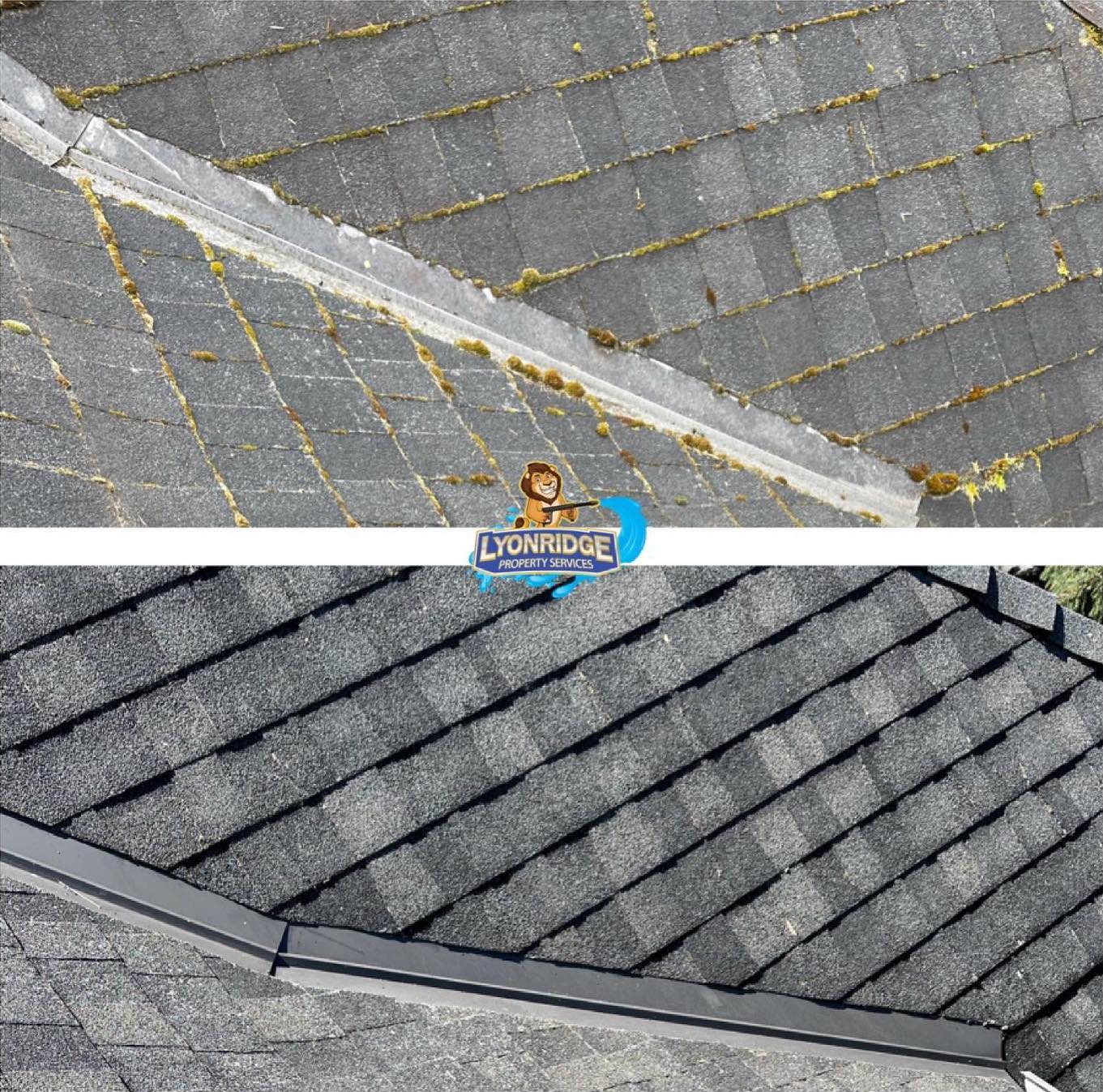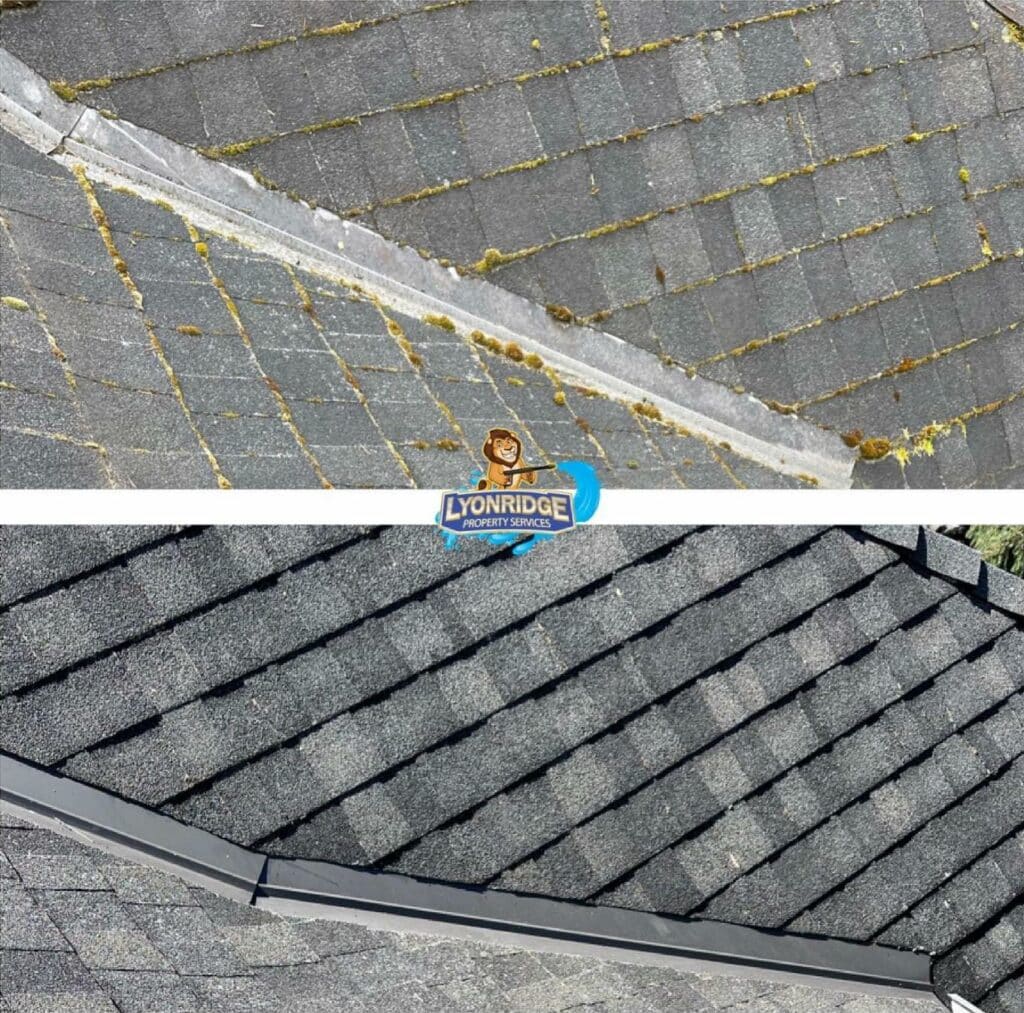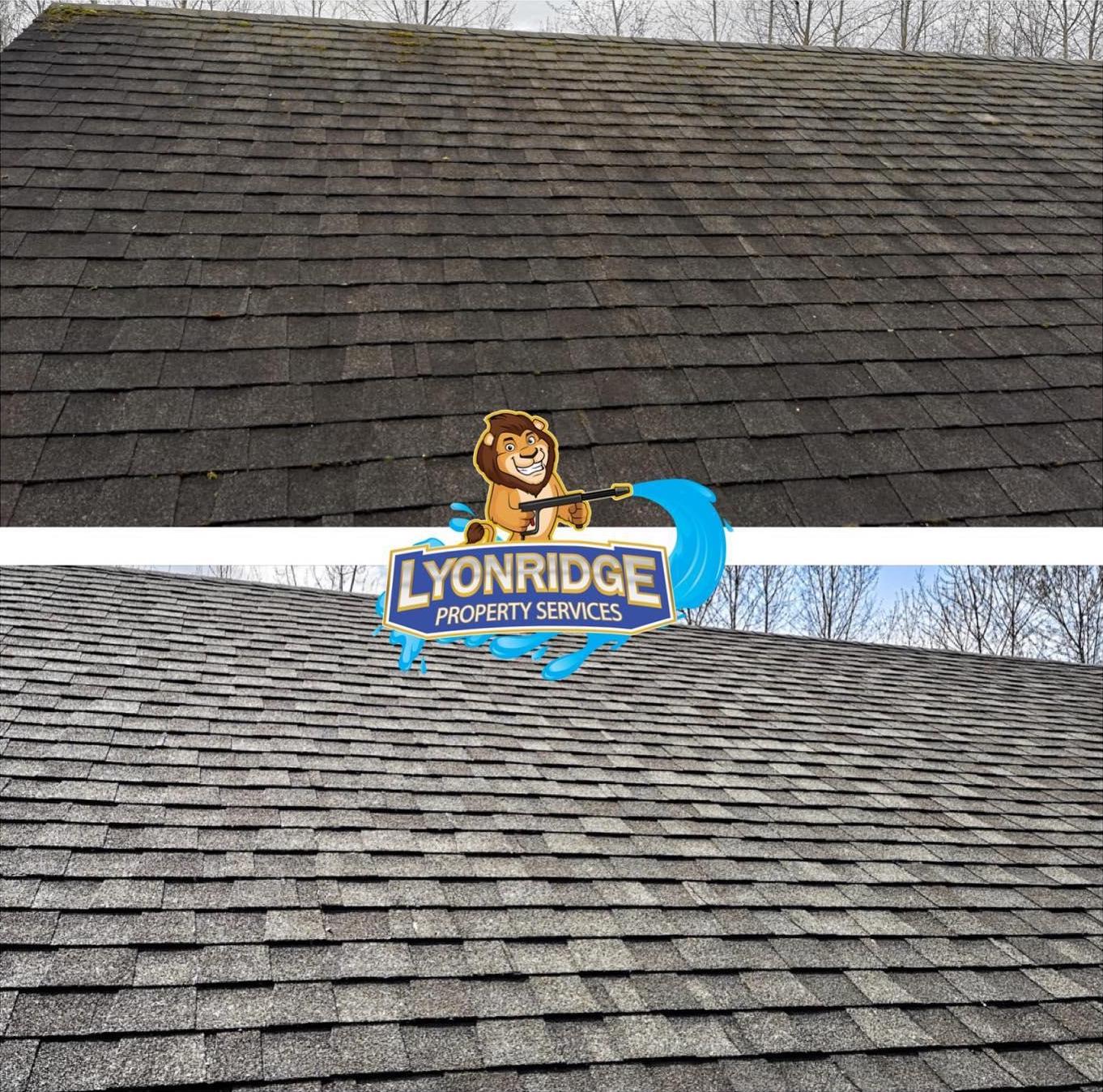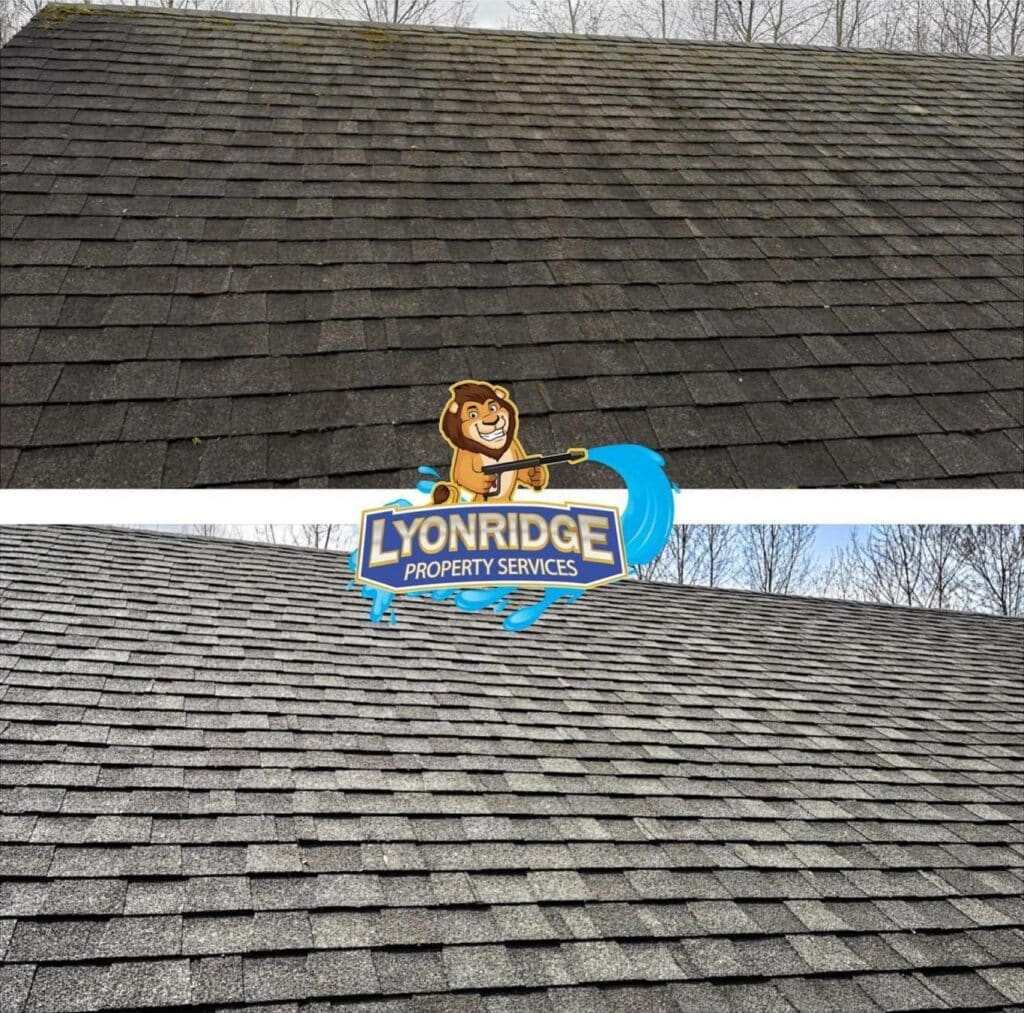 Call Today for Roof Washing


& Roof Cleaning in Vancouver BC!
If you are looking for the best possible roof washing near me, then contact the knowledgeable and experienced team at Lyonridge Property Service. We take pride in offering the best customer service and the best possible exterior surface clean you can find in our area. Call us today to discuss your specific pressure washing needs and you can receive a free cost estimate right over the phone. We look forward to providing you with our roof wash Vancouver or roof cleaning Vancouver services!
Purchased our home 5 years ago and recently had the guys from Lyonridge "wash" the roof to remove a build up of debris. The difference is unbelievable! Had no idea our roof ever looked like this. Looks like a brand new roof!
Rich and Jordan delivered top quality customer service on the house washing. They went above and beyond of what was expected and I would highly recommend them to anyone else!
Austin W.
Facebook Review
Fantastic service! Rich cleaned the exterior of the house and made it look brand new, including the fence and sidewalks. Totally recommend.
Tanner P.
Nextdoor Review