Local. Family Owned. Trusted.
House Washing Vancouver BC
And the surrounding areas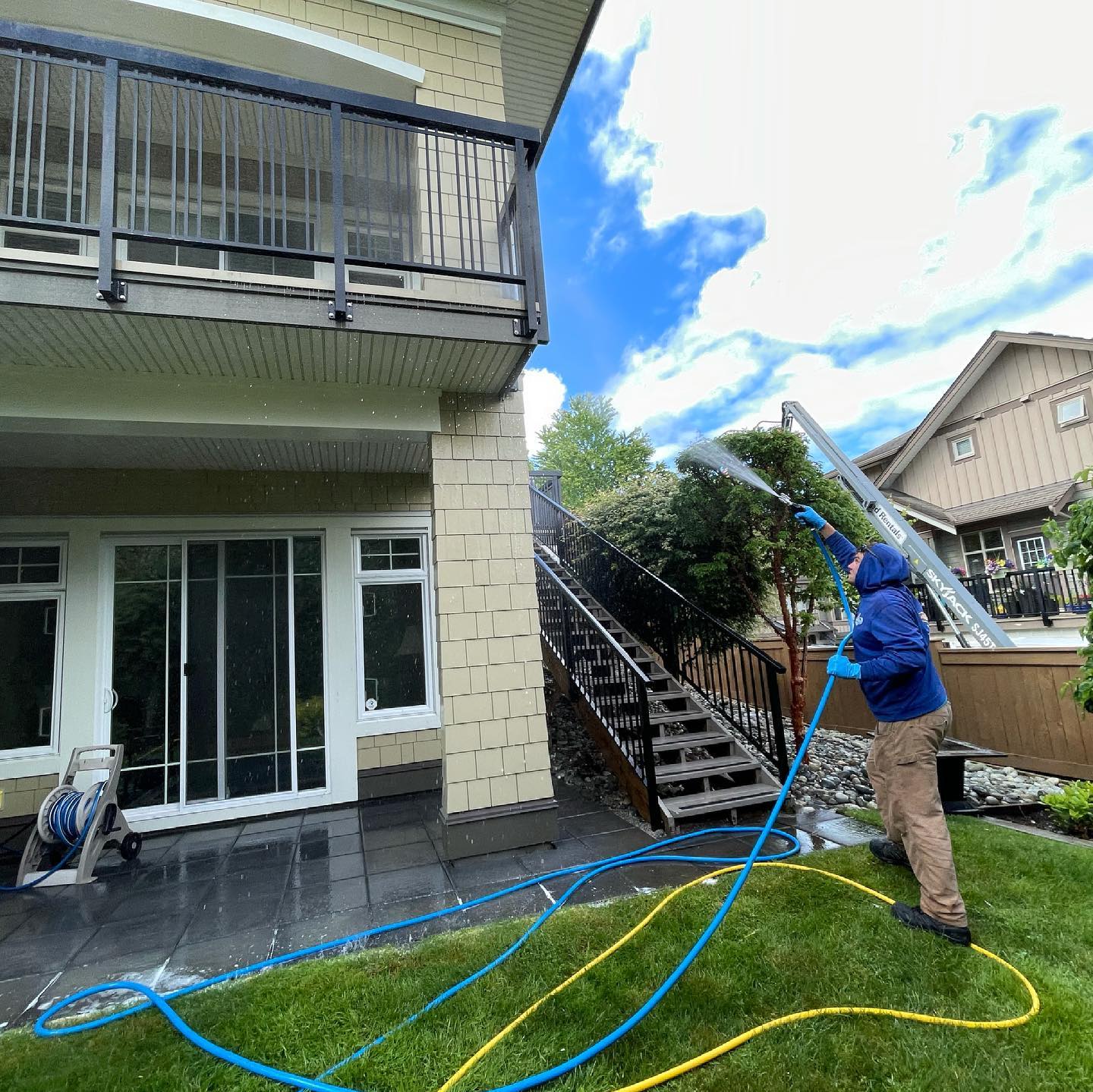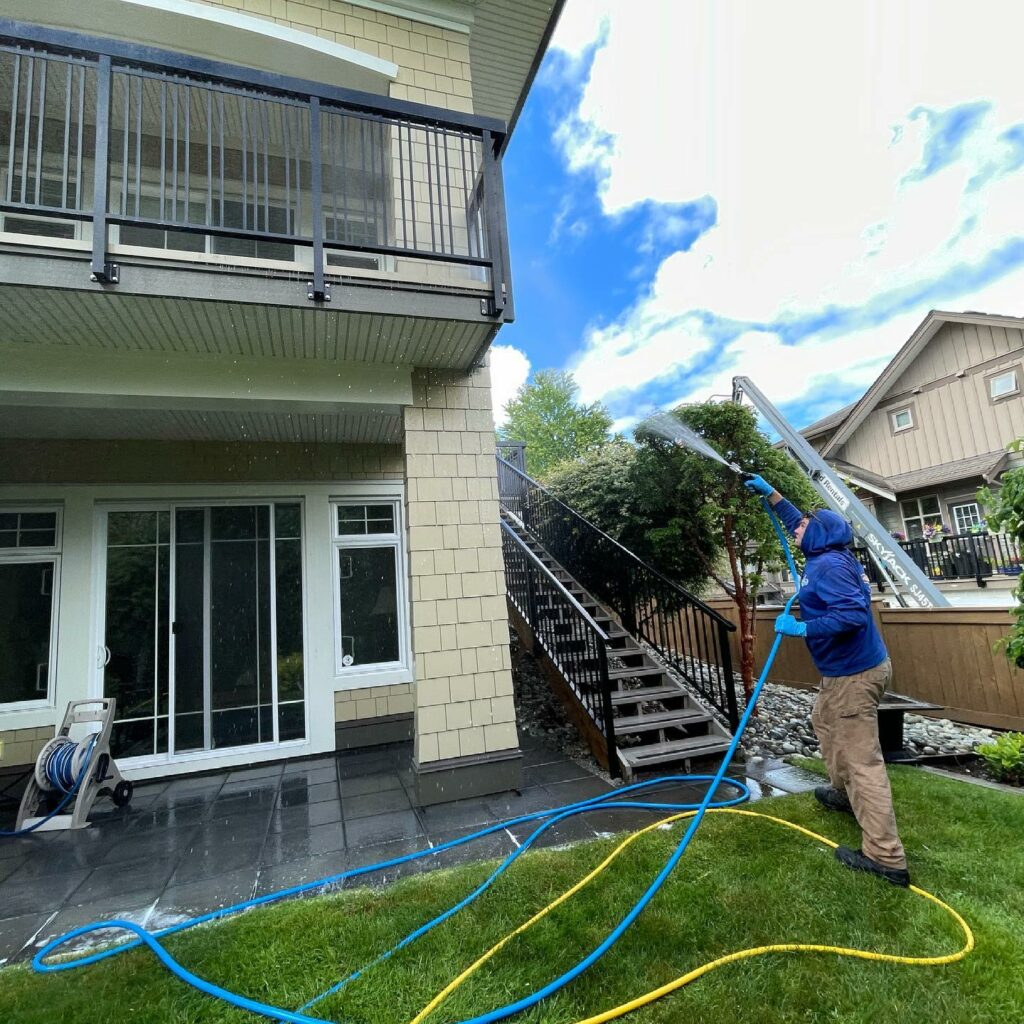 Top-Rated House Washing


in Vancouver
At Lyonridge the customer always comes first. 
An investment in exterior house washing is a good one to make to preserve your Vancouver BC home. House washing employs a cleaning method known as soft washing. This uses a low-pressure stream of water and biodegradable cleaning solution to dislodge and remove dirt, grime, mold, and moss from the exterior of your Vancouver BC home.
This cleaning method is not only safe to use on vinyl siding, around glass windows, and on your roof, but it is designed to kill harmful bacterial growth so it doesn't eventually lead to structural damage. In order to achieve these results, the cleaning solution is sprayed on the affected area and sits for a little while to work its magic before spraying it off with the low-pressurized stream of water. This ensures a comprehensive clean each and every time.
Expert Exterior House Cleaning


Vancouver Residents Trust
Best of all, our house washing method is safe enough to use on all sorts of exterior building materials including but not limited to paint, stucco, and hardi board. When you're ready to experience the difference an exterior house wash can make, call the team at Lyonridge Property Service for a free quote.
In the interim, we welcome you to check out our reviews to learn more about our top-rated house washing service. Or, if you want to get a better idea of what to expect with professional house washing near me, check out our blog for in-depth information.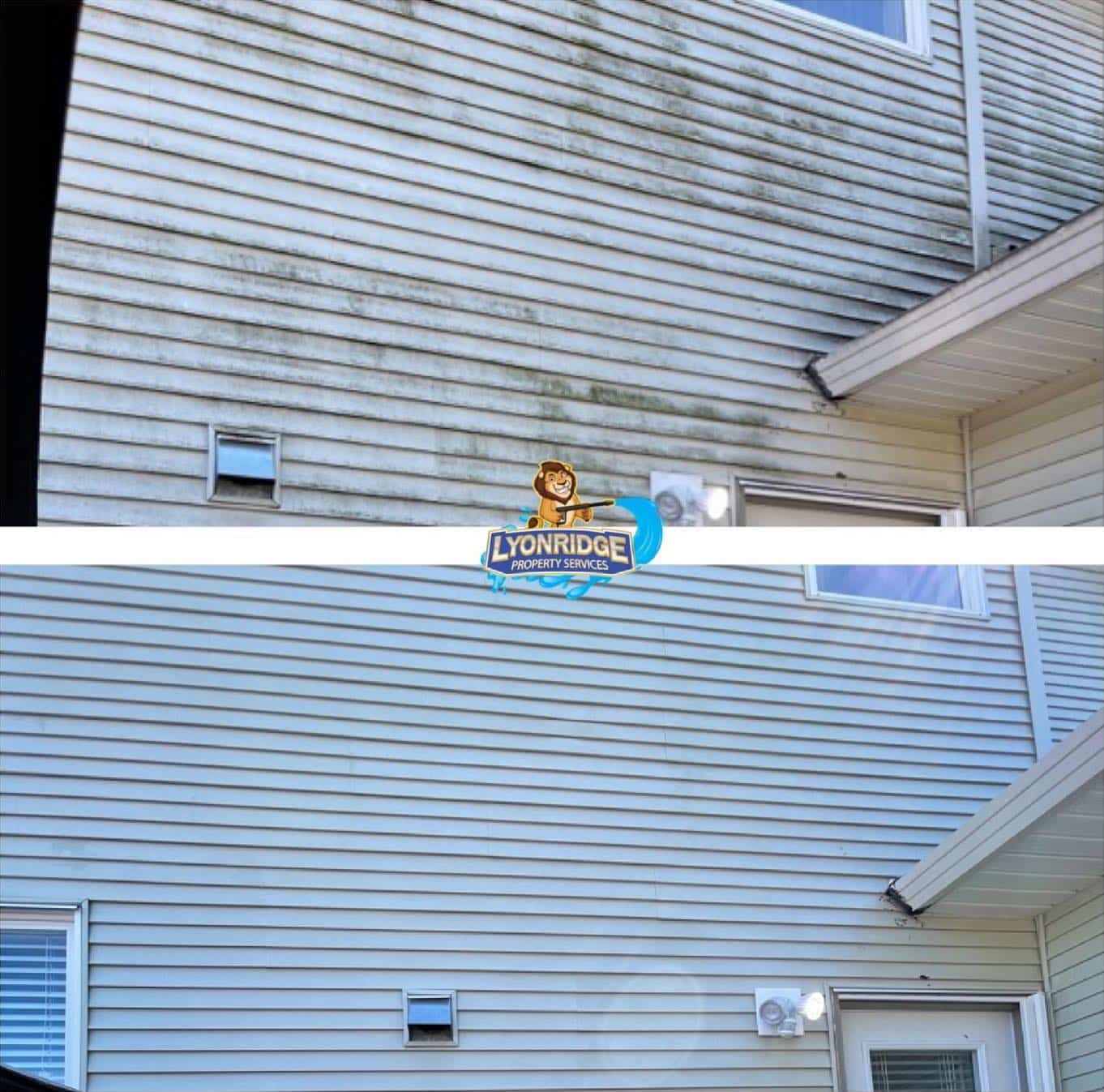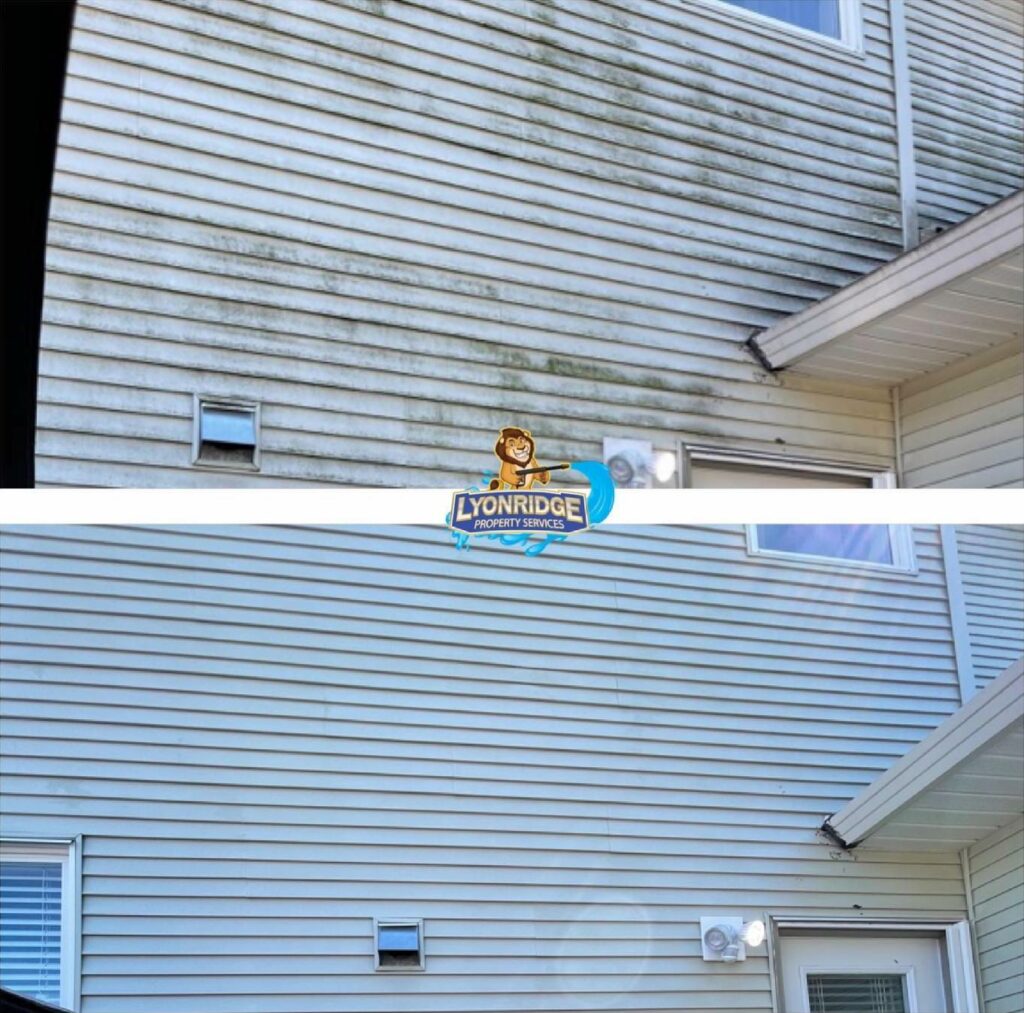 Call Us Today for a Free Quote!
We want to earn your business and turn you into a long-term customer. 
Professional Soft Washing


Services Done Right
There are many benefits to hiring an exterior house cleaning Vancouver services. First, it increases your home's curb appeal and property value. In fact, regular house washing can increase the value of your home by up to 10 percent. So, if you're looking to sell your house and want to get more offers, calling Lyonridge Property Service for house washing is an easy and affordable way to do it.
Second, routine house washing once or twice a year can help reduce allergies caused by mold and offset repairs. Mold, if left untreated, can not only rot away your home's structures, but it can travel inside the home and affect you and those you live with. Mold commonly causes headaches, skin irritation, coughing, and other respiratory issues if left untreated. House washing can not only combat these physical symptoms but can do so in just a few short hours. In most cases, professional house washing will only take a few hours to complete, depending on the severity of the damaged area.
Don't sit around and let the exterior of your home get worse. Call the trained house washing professionals at Lyonridge Property Service today to schedule an appointment. Between combating illness and preserving the structural integrity of your home, there's never been a better time to invest in proper house washing services from Lyonridge Property Service.
We look forward to working with you soon. Learn more about our top-rated services here and the effect a clean exterior courtesy of Lyonridge Property Service can have.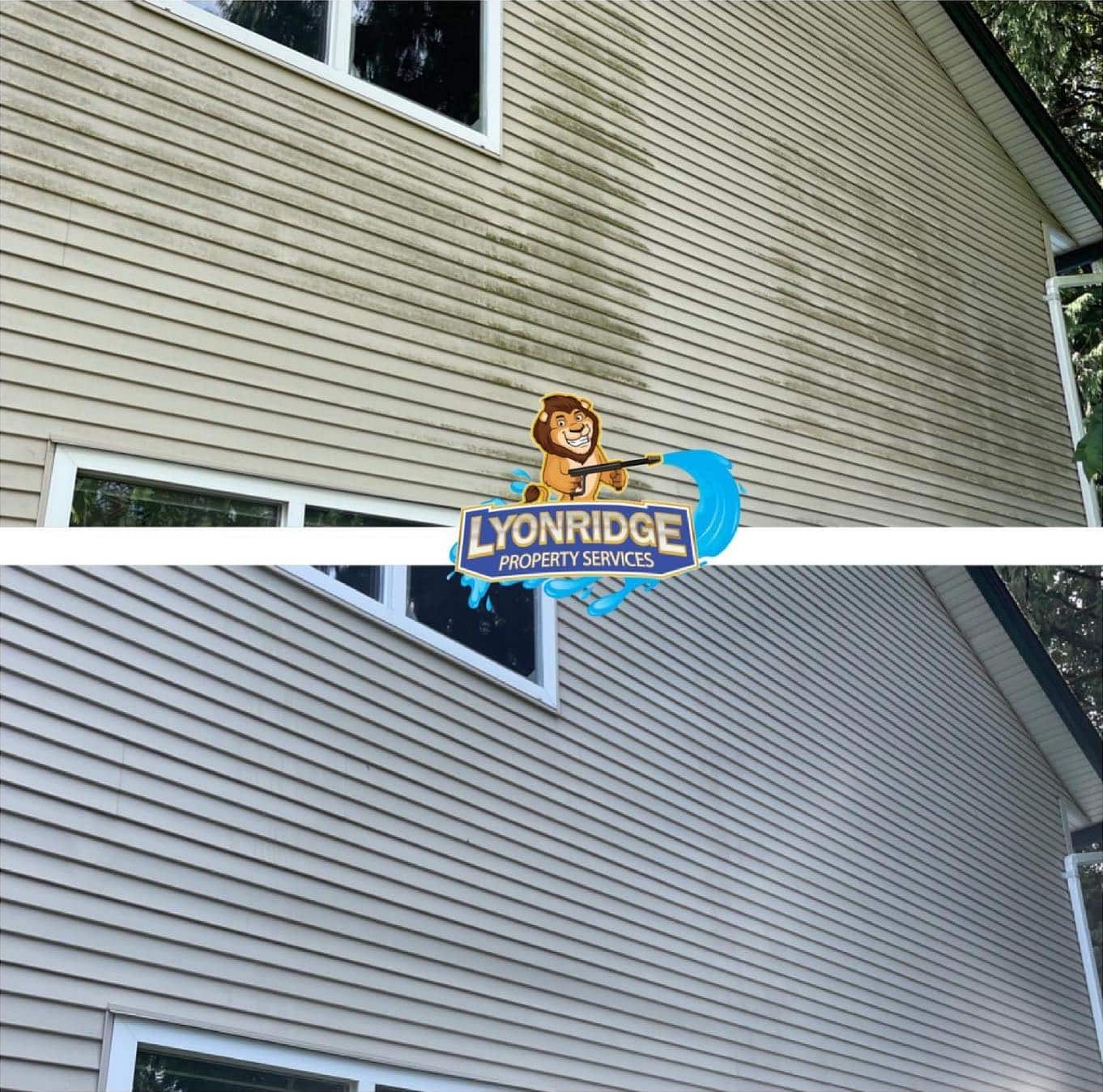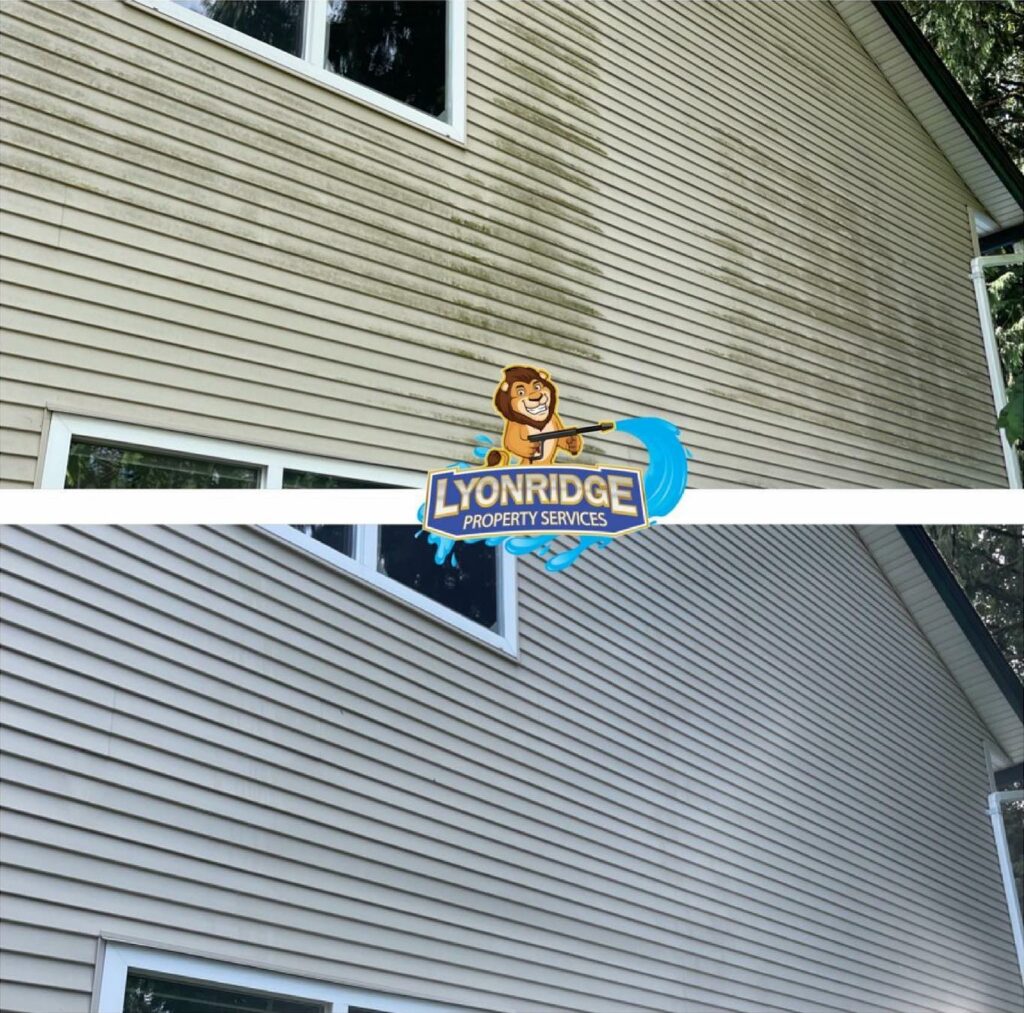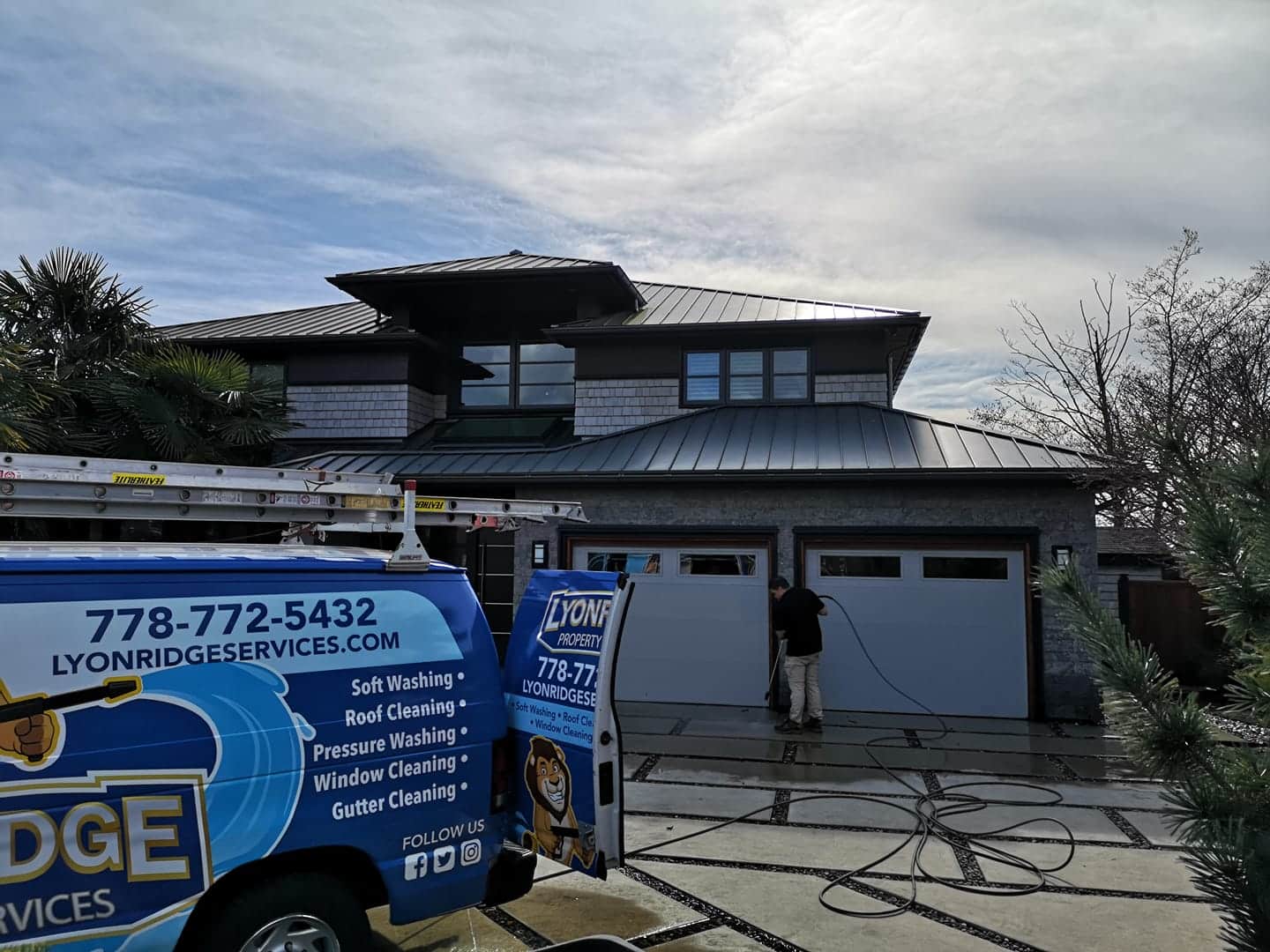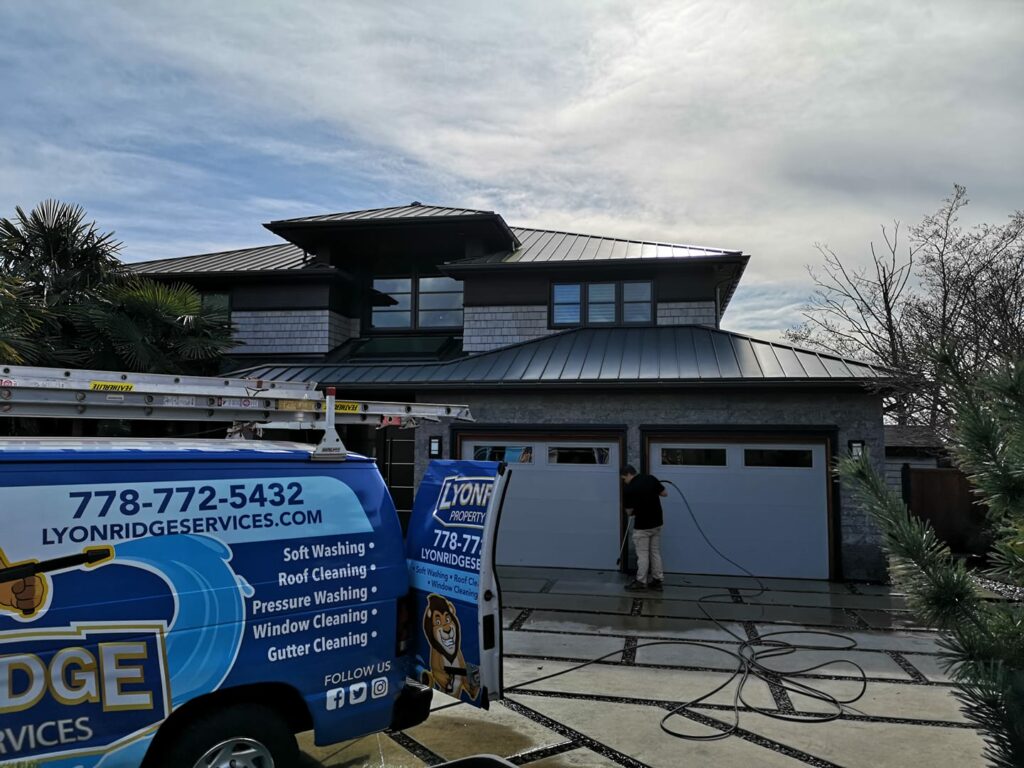 Call Today for


Exterior House Washing in Vancouver BC!
We are proud to serve the city of Vancouver as well as its surrounding communities. Vancouver, an eco-friendly and diverse city, is home to a number of natural attractions and is also a top location for filming movies. Vancouver has also hosted many international events, including the 2010 Winter Olympics and 2010 Winter Paralympics.
If you are looking for the best house washing near me, then call the experienced and professional team at Lyonridge Property Service. We would be happy to discuss any house washing project you may have and provide free cost estimates for any service. We look forward to providing you with our house washing Vancouver or exterior house cleaning Vancouver services!
Purchased our home 5 years ago and recently had the guys from Lyonridge "wash" the roof to remove a build up of debris. The difference is unbelievable! Had no idea our roof ever looked like this. Looks like a brand new roof!
Rich and Jordan delivered top quality customer service on the house washing. They went above and beyond of what was expected and I would highly recommend them to anyone else!
Austin W.
Facebook Review
Fantastic service! Rich cleaned the exterior of the house and made it look brand new, including the fence and sidewalks. Totally recommend.
Tanner P.
Nextdoor Review