Local. Family Owned. Trusted.
Window Cleaning Surrey BC
And the surrounding areas
Looking for Surrey


Window Cleaning Near Me?
At Lyonridge the customer always comes first. 
Have you been searching for Surrey window cleaning near me? If you're tired of spending a whole day cleaning your windows, Lyonridge Property Services could be your answer! We take the hassle out of this chore for you with our affordable, quick, and effective professional window cleaning service.
Top-Rated Window Cleaning


Company in the Area
Lyonridge Property Services is a locally owned small business that offers a wide range of services, from residential and commercial pressure washing to window cleaning. We specialize in providing our customers with a seamless window cleaning service, and you can ensure that your windows will be clean and streak-free by the time we leave your home. Our team has the necessary experience, skills, equipment, and expertise needed to provide you with excellent service and customer service. One thing that stands our window cleaning company out from others is that we truly put our customers first. As a small company, each of our customers is important to us, and we aim to build a lasting relationship.
We aren't the type of company that's looking for countless new customers to serve, instead, we are looking to focus on building and strengthening the bonds we have with our current customers. With most larger companies, customers often become lost in the shuffle. But for us, we care. We hope to eventually become your trusted company for all of your window cleaning needs. You need a company that goes above and beyond to exceed your expectations, and we are the company for the job.
While homeowners can clean their own windows, it's not necessary. If you have windows that are stories high, it can be challenging to clean them. Not to mention, dangerous. Oftentimes, it's easier for homeowners to just forget about them. However, neglecting them can cause more problems in the future and result in needing to replace your windows sooner rather than later. As a homeowner, you likely have a long list of home projects that you need to complete on a daily, weekly, monthly, and yearly basis. Window cleaning is one project that you shouldn't skip. We typically recommend that you have your windows professionally cleaned at least twice a year, or more if needed. This is where our team comes in. We have the appropriate equipment and products to carefully clean your windows. We will also complete this project promptly, so you can spend your free time elsewhere. We will ensure that this process is stress-free and goes quickly for you, so it's one less thing on your list of home projects to take care of. With our team, you no longer need to look for window washing near me. We've got you covered!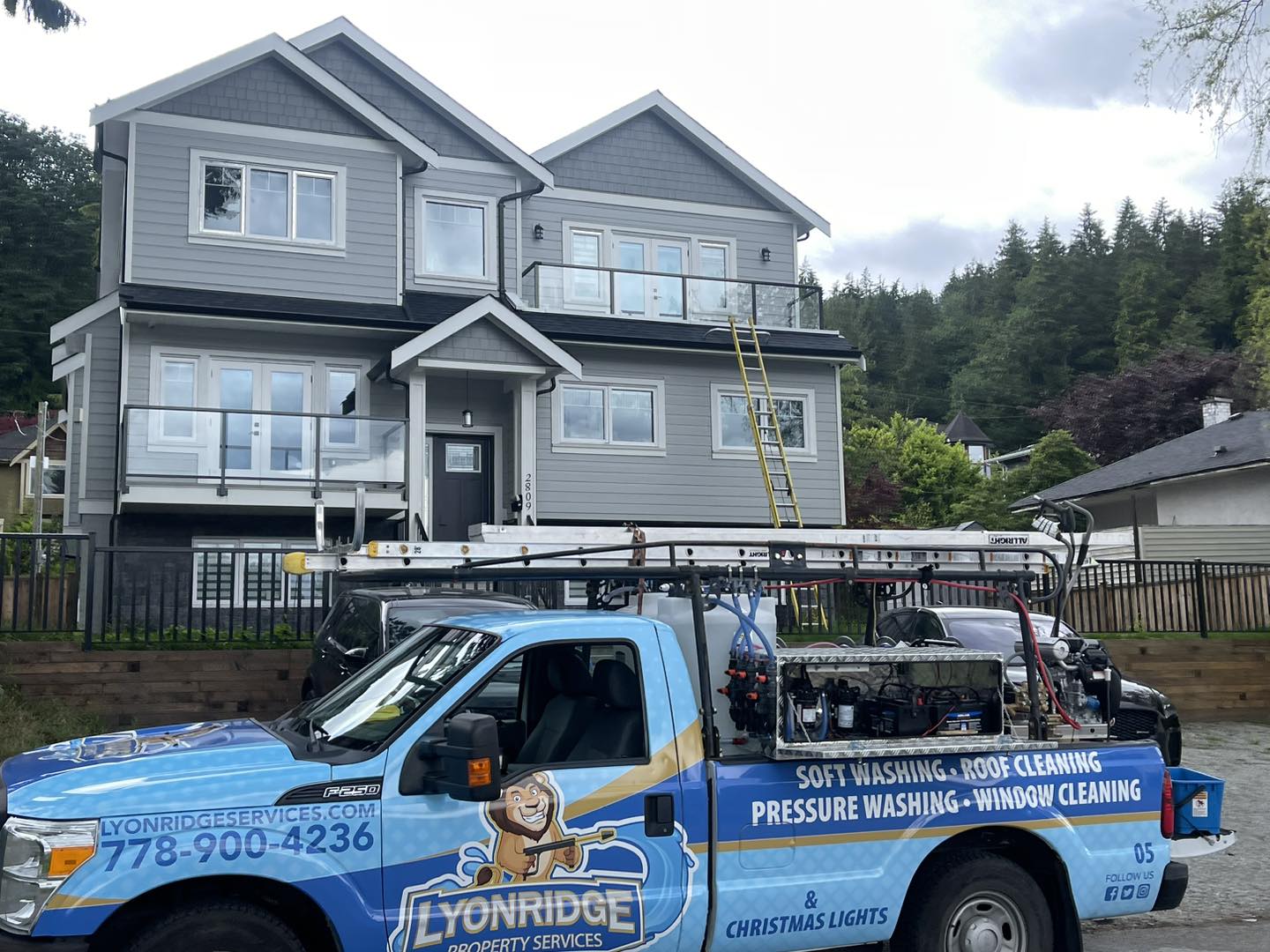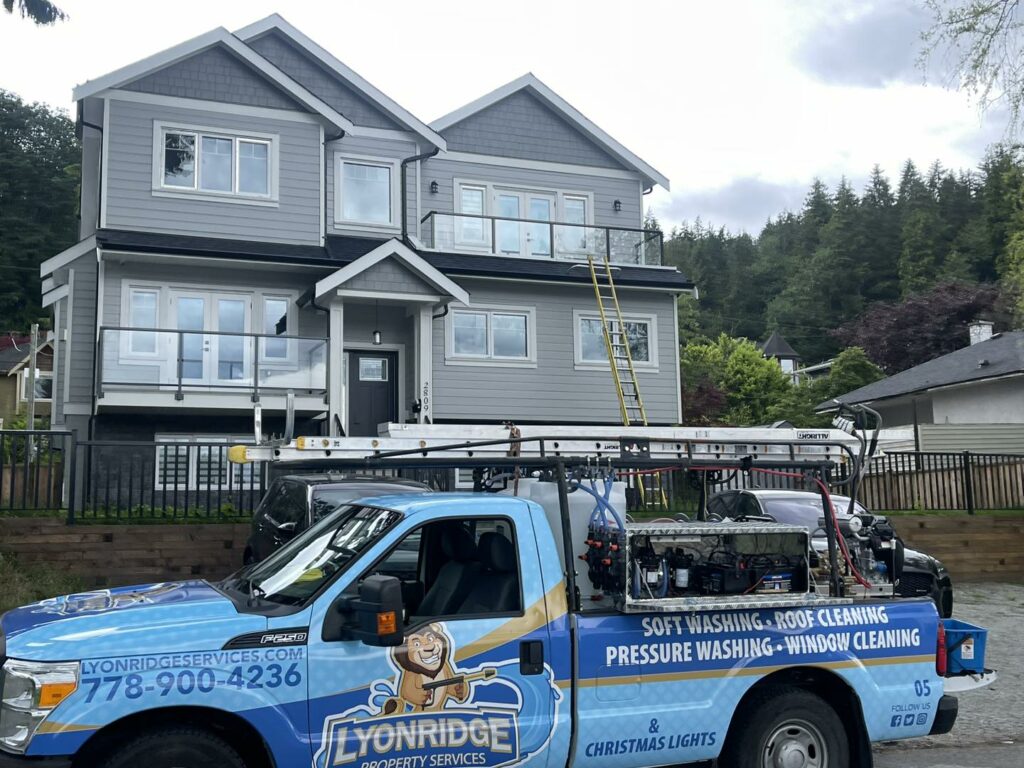 Call Us Today for a Free Quote!
We want to earn your business and turn you into a long-term customer. 
Why You Need Exterior


Window Cleaning
Our exterior window cleaning service comes in handy, whether you need a routine window cleaning, you're going to throw a party at your home and need to make a good first impression, you are just moving into your home, or you're putting your home on the market. Regardless of the reason, we are here to help! When your windows are neglected, dirt, dust, bird droppings, etc., build up on your windows, which can bring down their appearance. You could have the cleanest house around, but if your windows are covered in pollen, dirt, smudges, cobwebs, fingerprints, etc., it could make your overall home look dirty. Having your windows professionally cleaned will not only improve the aesthetic of your windows but also prevent early damage. Dirt and other particles that just sit on your windows for long periods can weaken your windows and break them down over time. Eventually, your windows may begin to crack or chip. Windows are quite expensive, which means taking care of them should be a priority to avoid investing in new windows prematurely. Don't allow your windows to be neglected when you can easily have them professionally cleaned. Our team will be able to quickly and carefully eliminate any unwanted materials on your windows, revealing a more refreshed, bright, and clean window. You can trust that we provide the best window cleaning Surrey, BC, has to offer.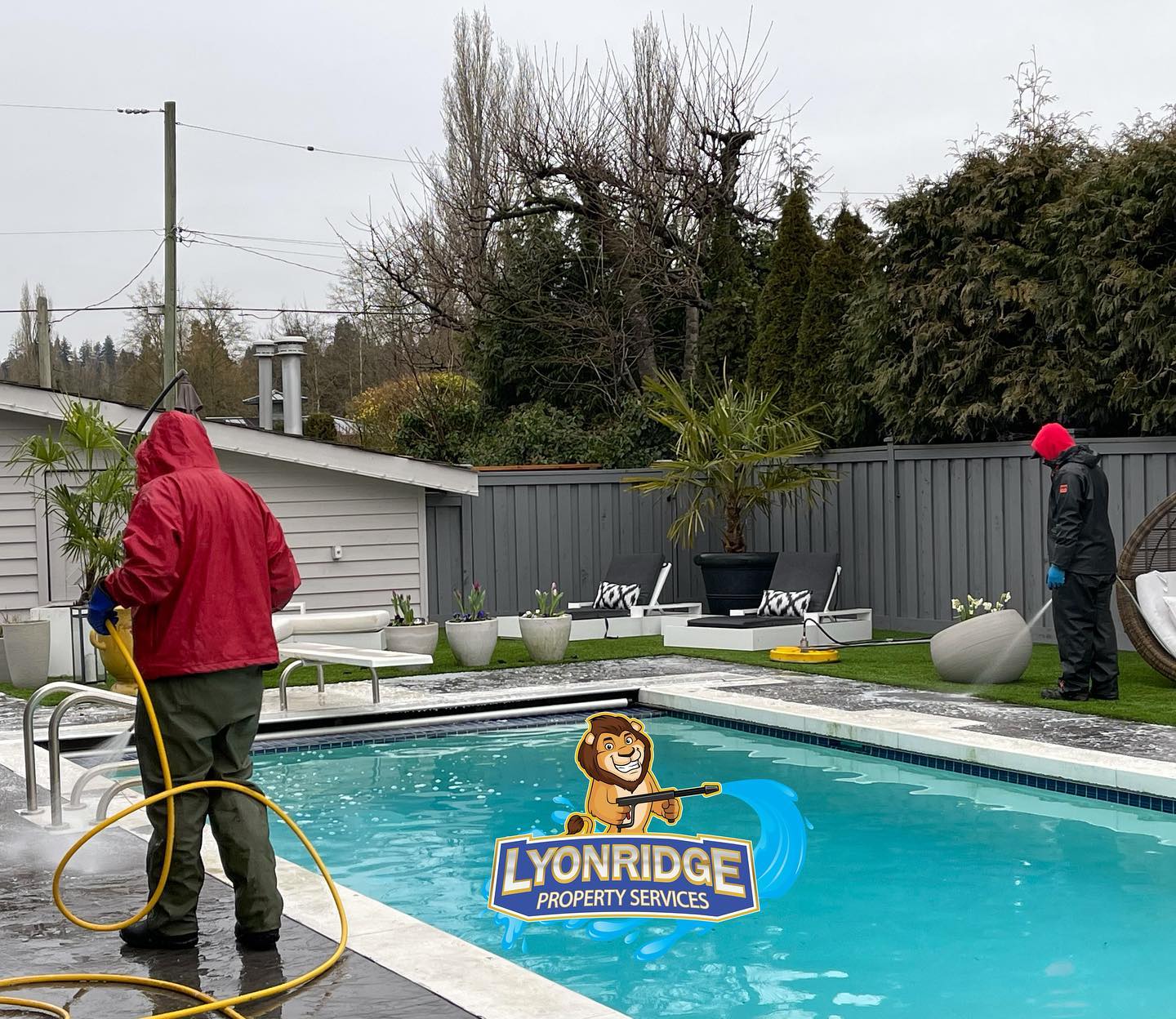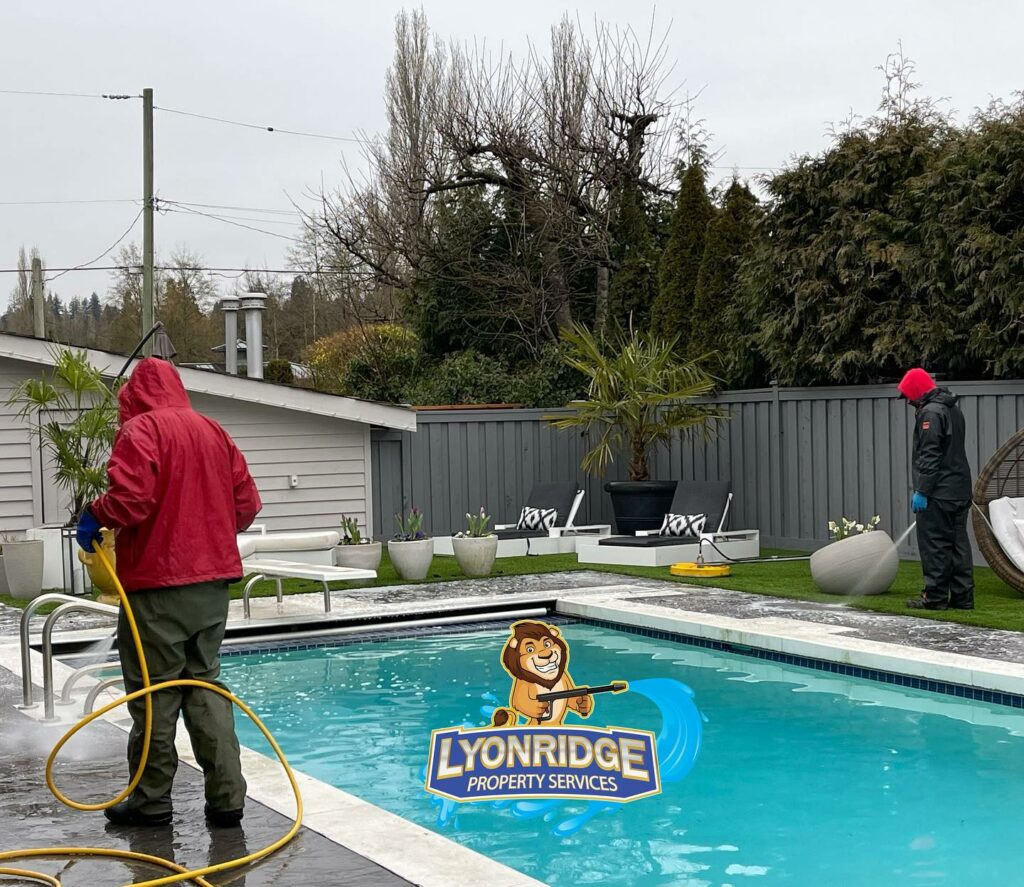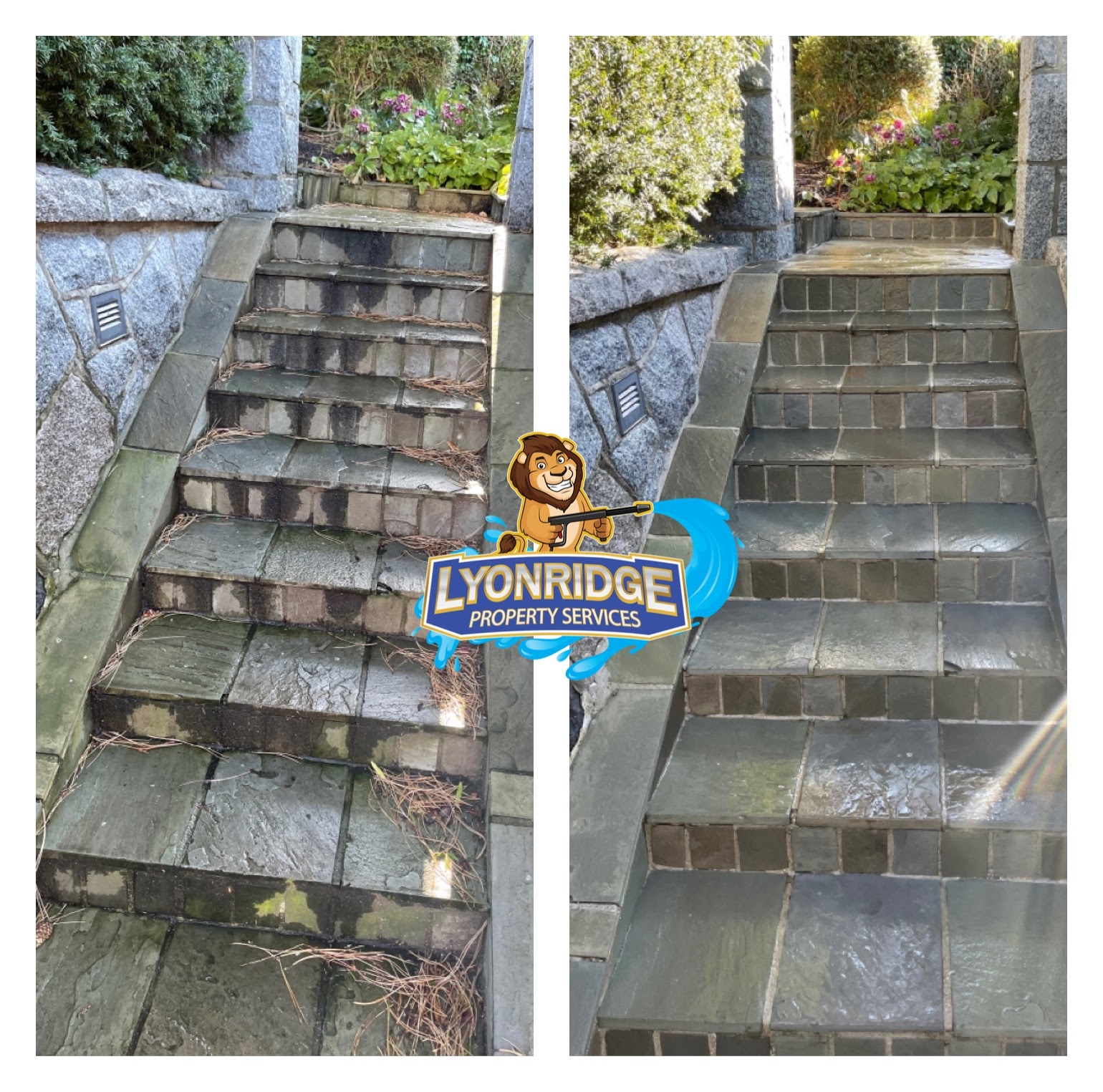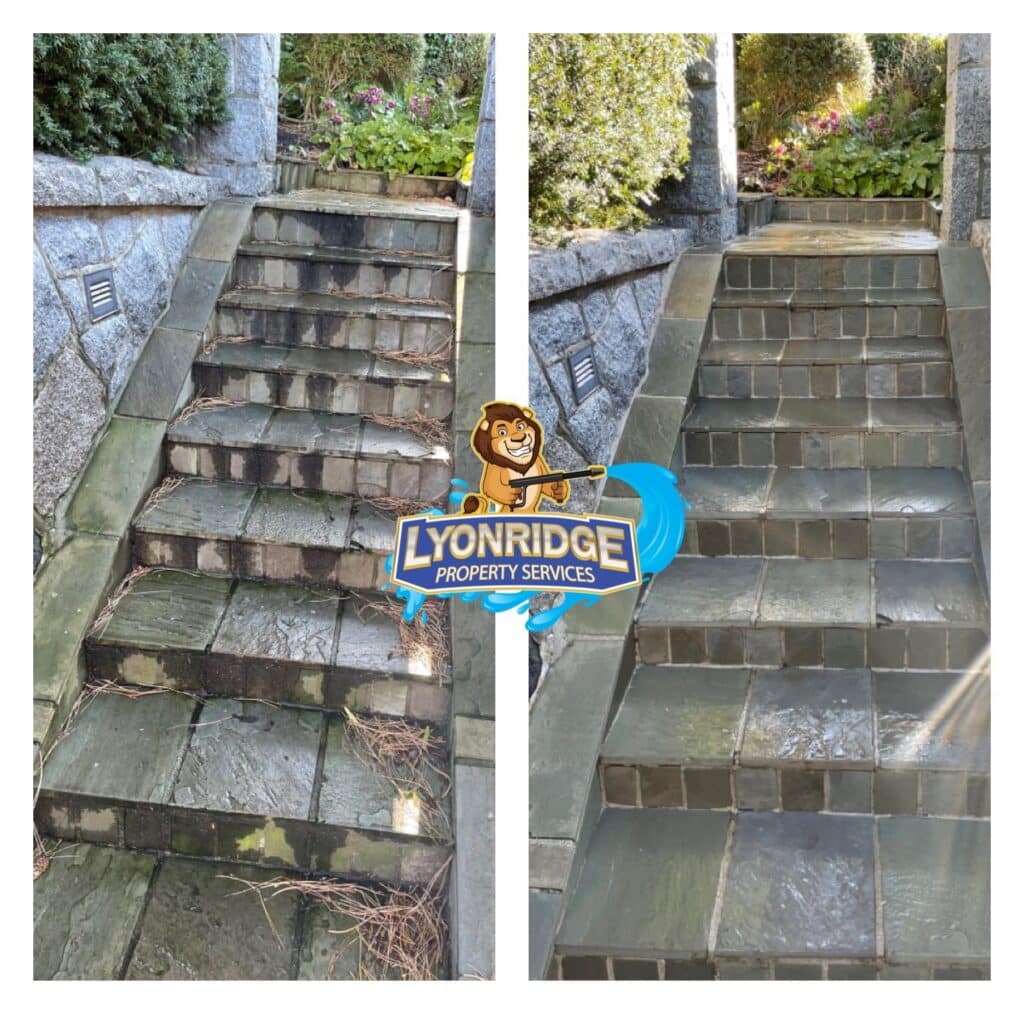 Contact Us for Window Washing


Surrey, BC Locals Trust
Are you ready to take the health and curb appeal of your windows up a notch? If you need a professional window cleaner, Lyonridge Property Services is the company to turn to. When working with our team, you can expect that we will work hard to provide you with the best overall customer experience and results possible. For more information regarding our professional window washing in Surrey, BC, the other services we offer, or for a free quote, make sure you get in touch with our team today!
Purchased our home 5 years ago and recently had the guys from Lyonridge "wash" the roof to remove a build up of debris. The difference is unbelievable! Had no idea our roof ever looked like this. Looks like a brand new roof!
Rich and Jordan delivered top quality customer service on the house washing. They went above and beyond of what was expected and I would highly recommend them to anyone else!
Austin W.
Facebook Review
Fantastic service! Rich cleaned the exterior of the house and made it look brand new, including the fence and sidewalks. Totally recommend.
Tanner P.
Nextdoor Review