Local. Family Owned. Trusted.
And the surrounding areas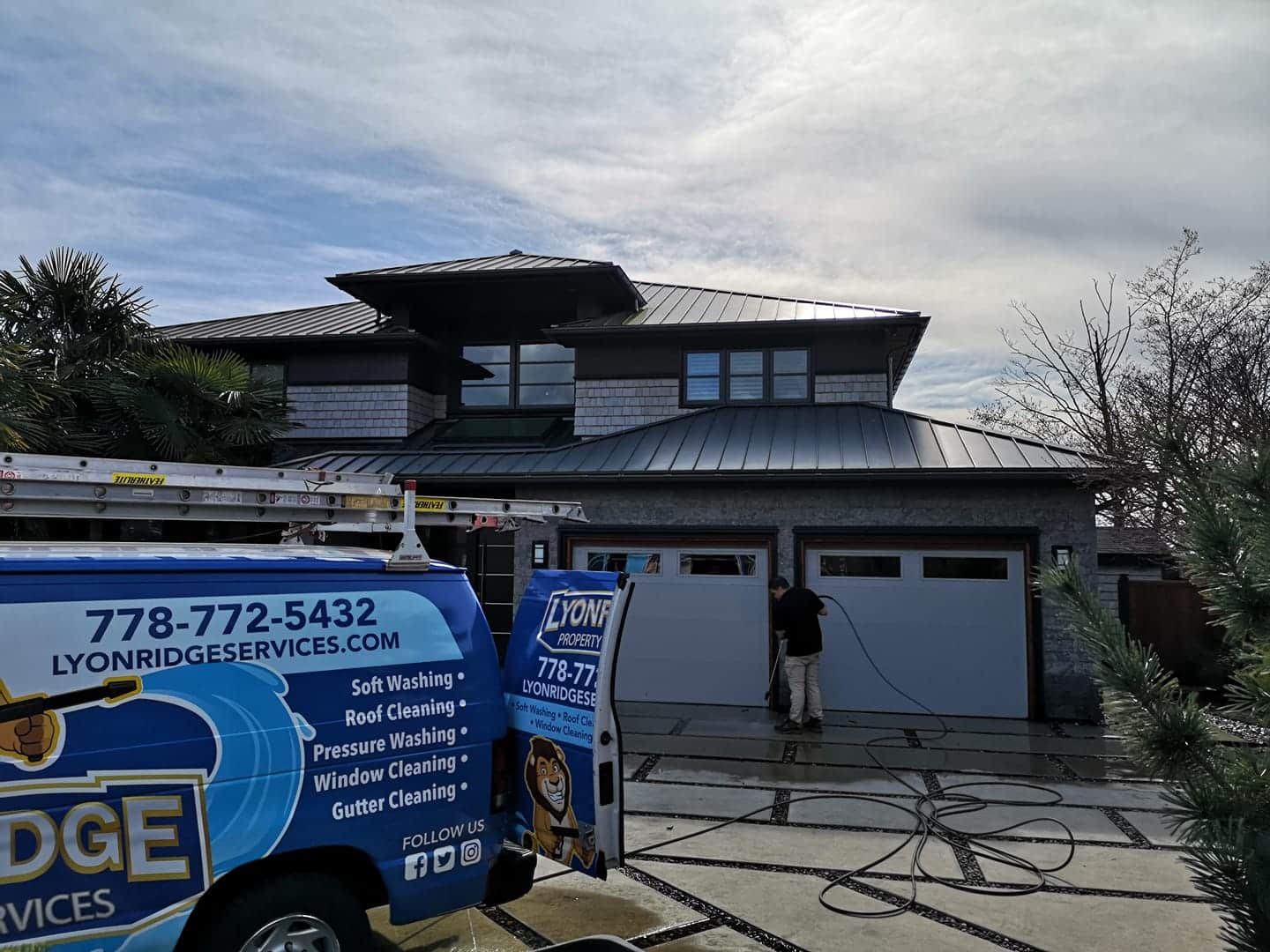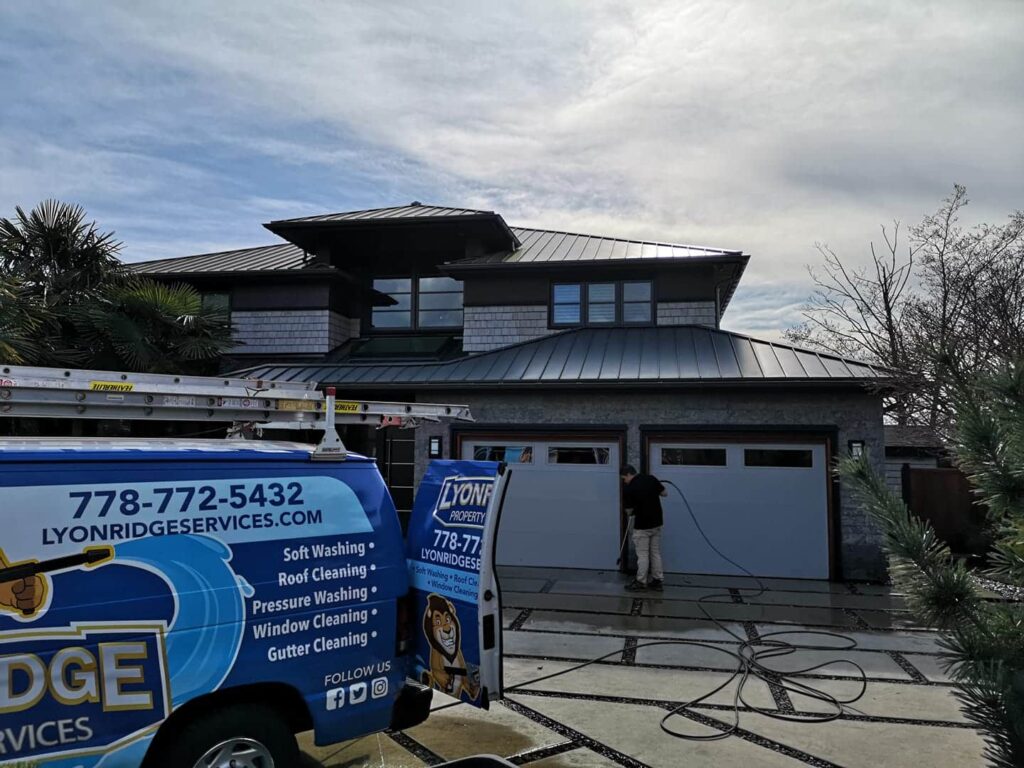 Top-Rated House Washing


in Surrey
At Lyonridge the customer always comes first. 
Believe it or not, many homeowners neglect cleaning the outside of their homes because they don't think it's a big deal, so when they do household chores, they primarily focus on the inside of their homes since that's where they spend most of their time. However, The cleanliness of the outside of your home is just as important as the outside. The outside of your home is the first thing that guests and neighbors see when they drive or walk past your home, which means that the condition and cleanliness of your siding will be what makes up their first impression of your property. If your home is covered in dirt, grime, bird droppings, etc., it could leave a negative impression. The last thing you want when people think about your home is to remember how dirty it is. Not to mention, when you have grime, moss, algae, mold, mildew, etc., on your home, they can cause staining, and break down the materials of your home. If neglected, these issues can become costly to fix over time. Some of these materials can also cause health issues, especially for those who already suffer from allergies and asthma. On the plus side, exterior house washing is an effective way to properly remove these materials and lower the risks that come with these problems.
Searching for Surrey


House Washing Near Me?
At Lyonridge Property Services, we are an experienced company that understands how to properly and safely remove these materials from your home. Since the materials of your home, like your siding, are fragile, we use a soft washing method and environmentally friendly cleaning solutions to remove these materials without causing harm to your home. Using the wrong method could cause you to warp or bend aluminum siding, create holes in vinyl siding, or force water up underneath your siding. This could cause mold problems in the future and structural issues. While organic growth on the outside of your home doesn't seem serious, it can turn into more serious problems when neglected. This is why finding a reliable pressure washing company that is well-versed in using different methods, depending on the surface you're pressure washing is so important. You can trust that you're in excellent hands with us. We have a team of trained, experienced, certified, and insured pressure washers who know how to handle each project we take on. With us, the little details matter, and nothing will be overlooked to ensure that we get your pressure washing project completed correctly the first time around. With our team, you no longer need to search for Surrey, BC house washing near me. We've got you covered!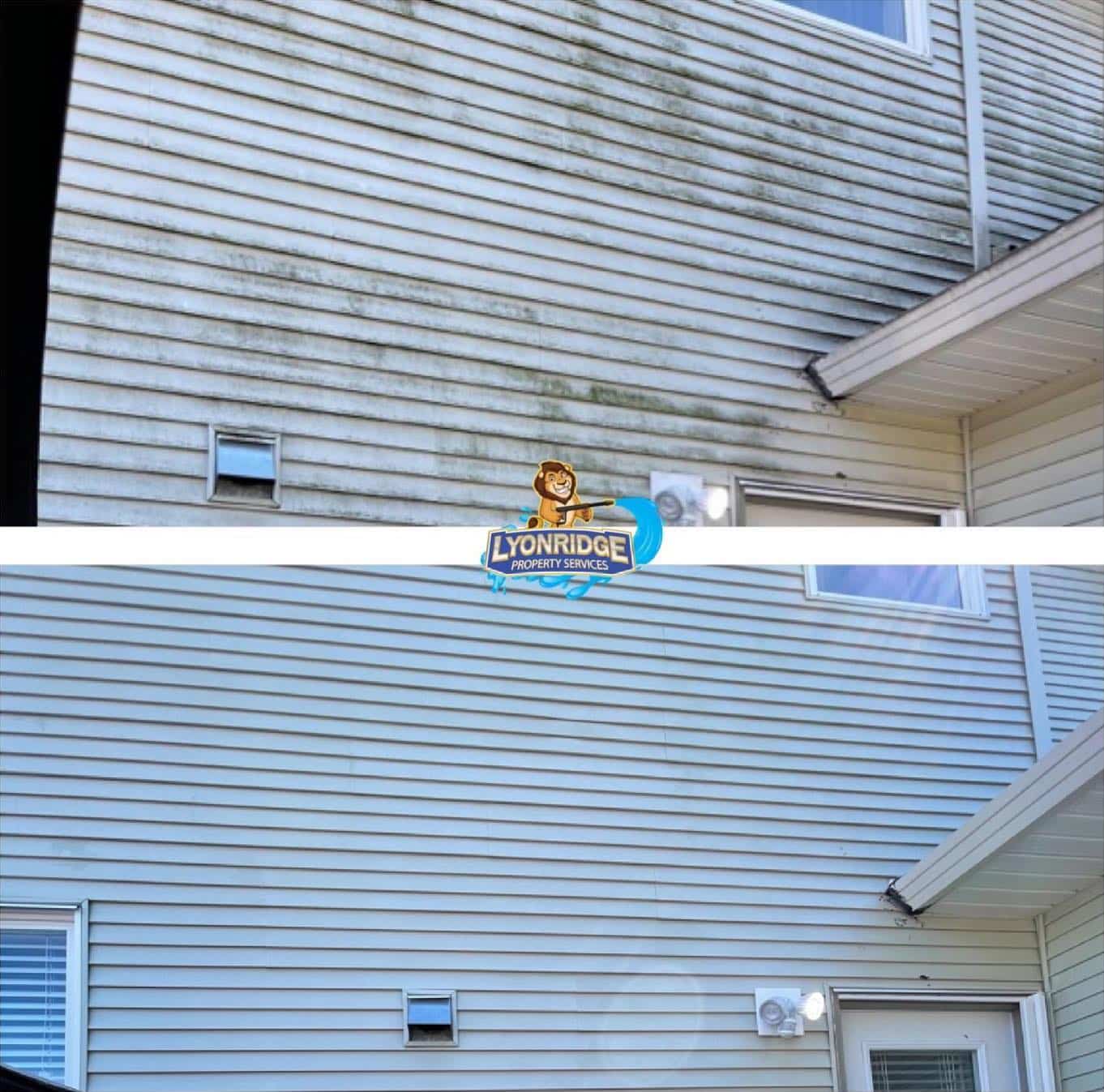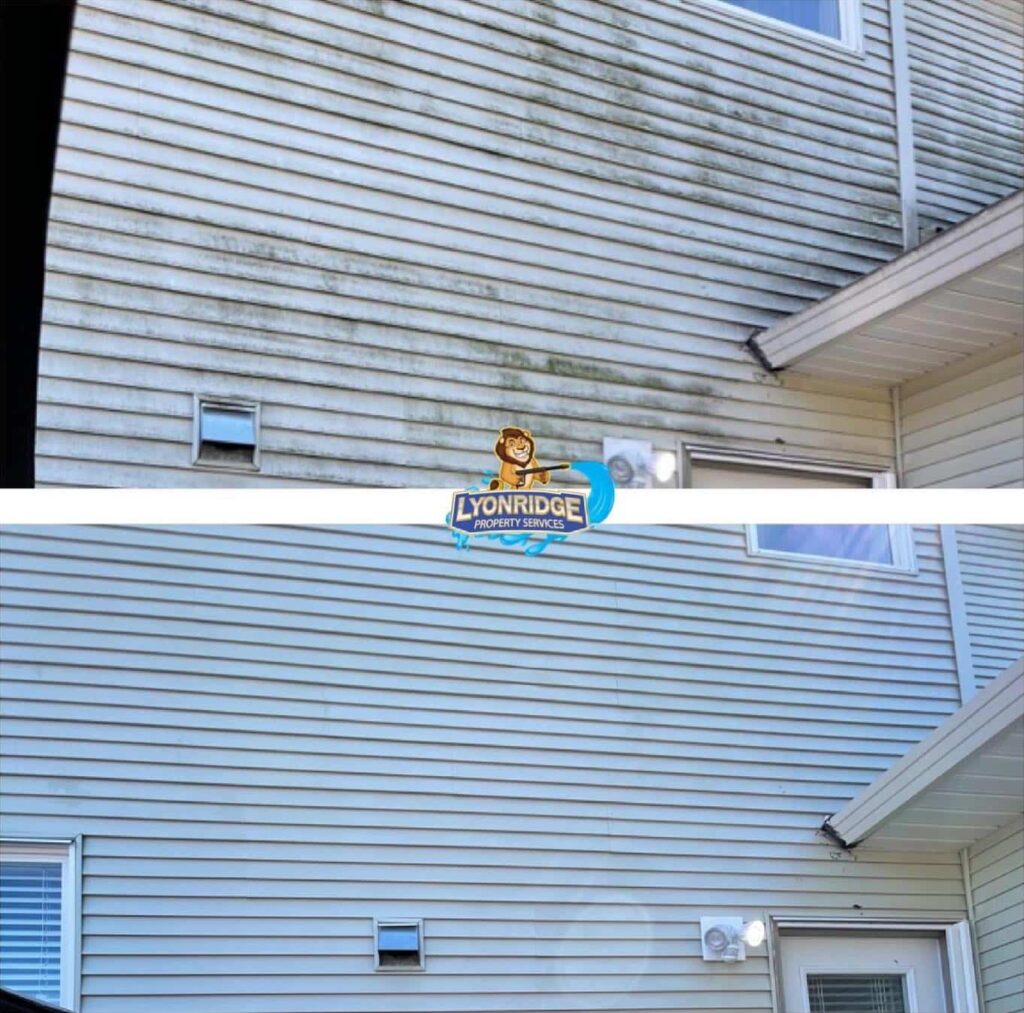 Call Us Today for a Free Quote!
We want to earn your business and turn you into a long-term customer. 
Expert Exterior House Cleaning


Surrey Residents Trust
There are quite a few different reasons why people get their houses washed, which include:
Deep cleaning all areas of the outside of your home in a reasonable amount of time – While you can scrub your siding with a sponge and hose, the amount of time this method would take you is excessive. You won't be able to get the surfaces as clean as you would pressure washing them, and it will be a lot harder to get out any stains you may have. Pressure washing allows us to get your home clean, and we can complete your service in a timely manner.
Increasing the value of your home – If you're looking to put your home on the market soon, one of the best ways to impress a potential buyer is with exterior house cleaning in 

Surrey, BC

. This is an affordable way to put your best foot forward when you're trying to sell your home.
Preventing damage – The materials that grow and spread on the outside of your home, like mold, lichens, algae, etc., can break down these surfaces. With regular cleanings, you can remove and prevent these materials from thriving on the outside of your home.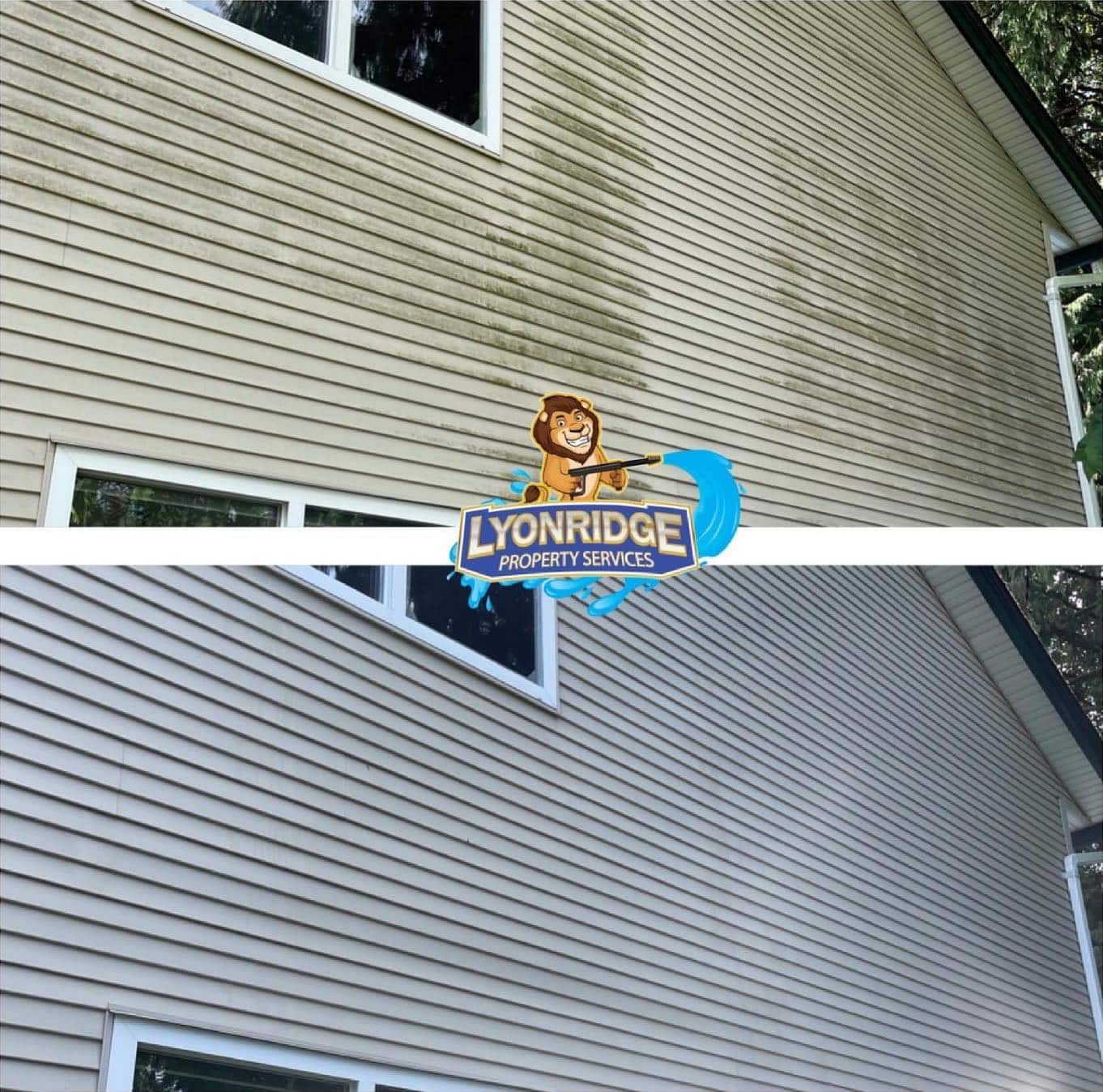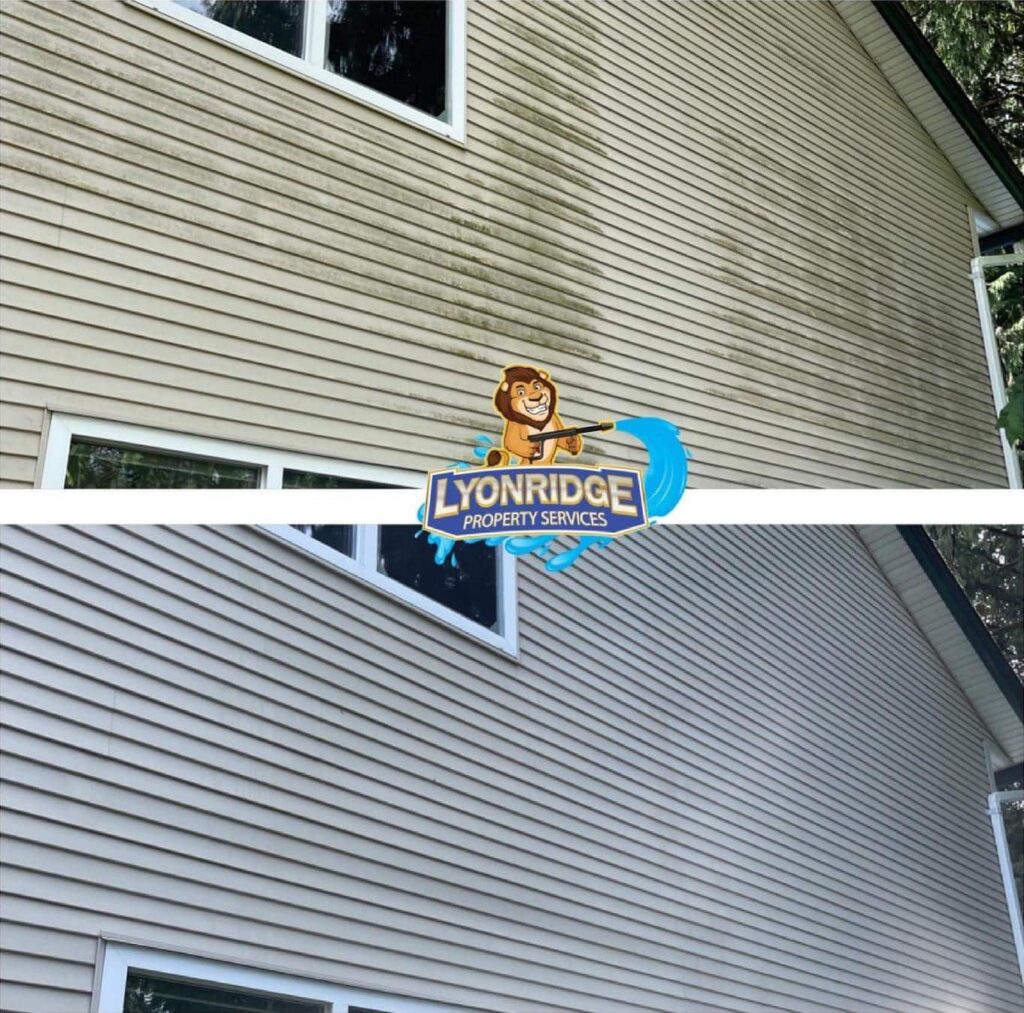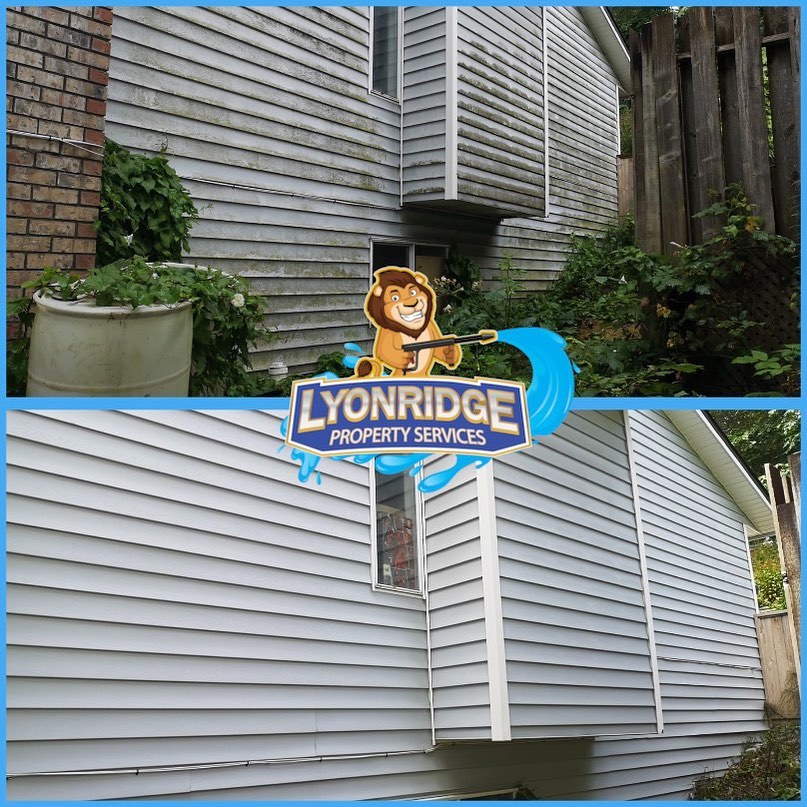 Call Today for


Exterior House Washing in Surrey BC!
Has your once stunning home lost its spark? If you feel like the outside of your home looks aged, dull, and dirty, it's likely due for a cleaning. It's recommended that you have the outside of your home pressure washed once or twice a year. One of the best, easiest, and quickest ways to brighten up the outside of your home again is with our house washing service at Lyonridge Property Services. You can count on us to provide house washing Surrey, BC, locals swear by!
Are you ready to improve the curb appeal of your home, impress your neighbors, and get your home to shine again? Our exterior house wash services are the best way to achieve this. Make sure you reach out to our team today for more information on our house-washing services!
Purchased our home 5 years ago and recently had the guys from Lyonridge "wash" the roof to remove a build up of debris. The difference is unbelievable! Had no idea our roof ever looked like this. Looks like a brand new roof!
Rich and Jordan delivered top quality customer service on the house washing. They went above and beyond of what was expected and I would highly recommend them to anyone else!
Austin W.
Facebook Review
Fantastic service! Rich cleaned the exterior of the house and made it look brand new, including the fence and sidewalks. Totally recommend.
Tanner P.
Nextdoor Review