Local. Family Owned. Trusted.
Commercial Pressure Washing Surrey BC
And the surrounding areas
Top-Rated Commercial Power


Washing in Surrey
At Lyonridge the customer always comes first. 
The appearance, health, and safety of the exterior surfaces of your commercial building are vital. The appearance of your business will leave an impression on your customers on whether they want to return or not. If your property is filthy, it could cost you a sale. Don't allow the cleanliness of your property negatively impact your business. This is where we come in. At Lyonridge Property Services, we offer the best commercial power washing Surrey, BC locals swear by. 
The Best Commercial


Pressure Cleaning Company Around
Lyonridge Property Services is a reliable commercial pressure cleaning company that specializes in commercial exterior washing services. Our team uses the most innovative and up-to-date equipment, products, and safety procedures. We will ensure that we will work carefully, safely, and accurately to not cause any damage to your building or property in the process. We ensure that the process of your service is stress-free, simple, affordable, and done promptly. You can count on us for the best commercial pressure washing in Surrey, BC.
The exterior surfaces of your business are constantly exposed to different contaminants and harsh elements, like weather, foot traffic, organic materials, dirt, grime, graffiti, and many more. When these materials sit on your property and build up, they will cause early deterioration. This could result in needing to prematurely replace these surfaces. Not to mention, these materials can impact the look of your property. When you have oil spills in your parking lot, fingerprints on your windows, graffiti on your exterior walls, or moss growing on the side of your building, it could deter customers from approaching your business. Our company aims to be your one-stop shop for all of your pressure washing needs. Our commercial pressure washing services include; gum removal, parking lot cleaning, interior and exterior window cleaning, dumpster pad and grease stain cleanup, awning cleaning and sealing, and more! Whichever service you need, you can count on our team to deliver. We pride ourselves on the transformative results we've provided our customers with in the past, and we look forward to doing the same for your business.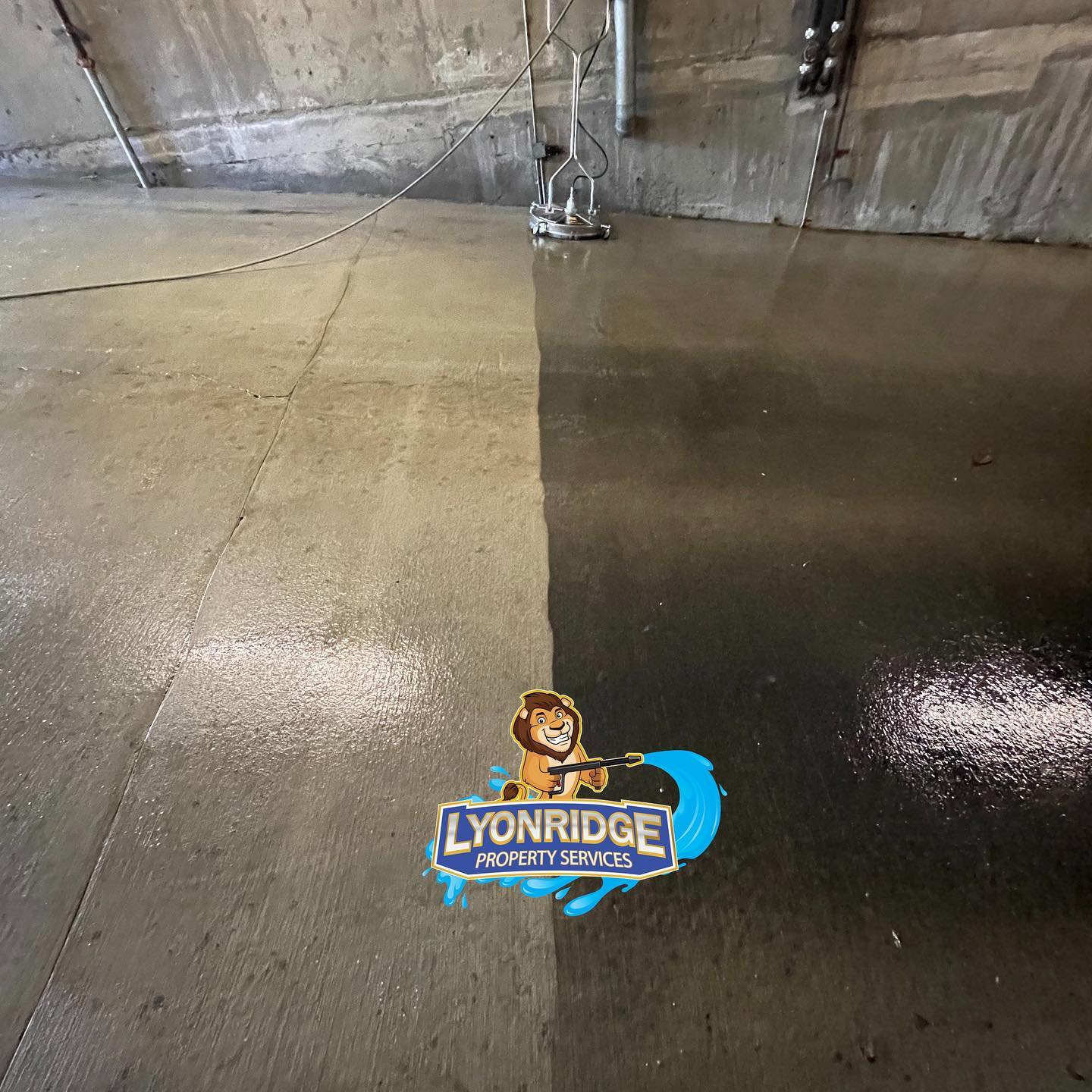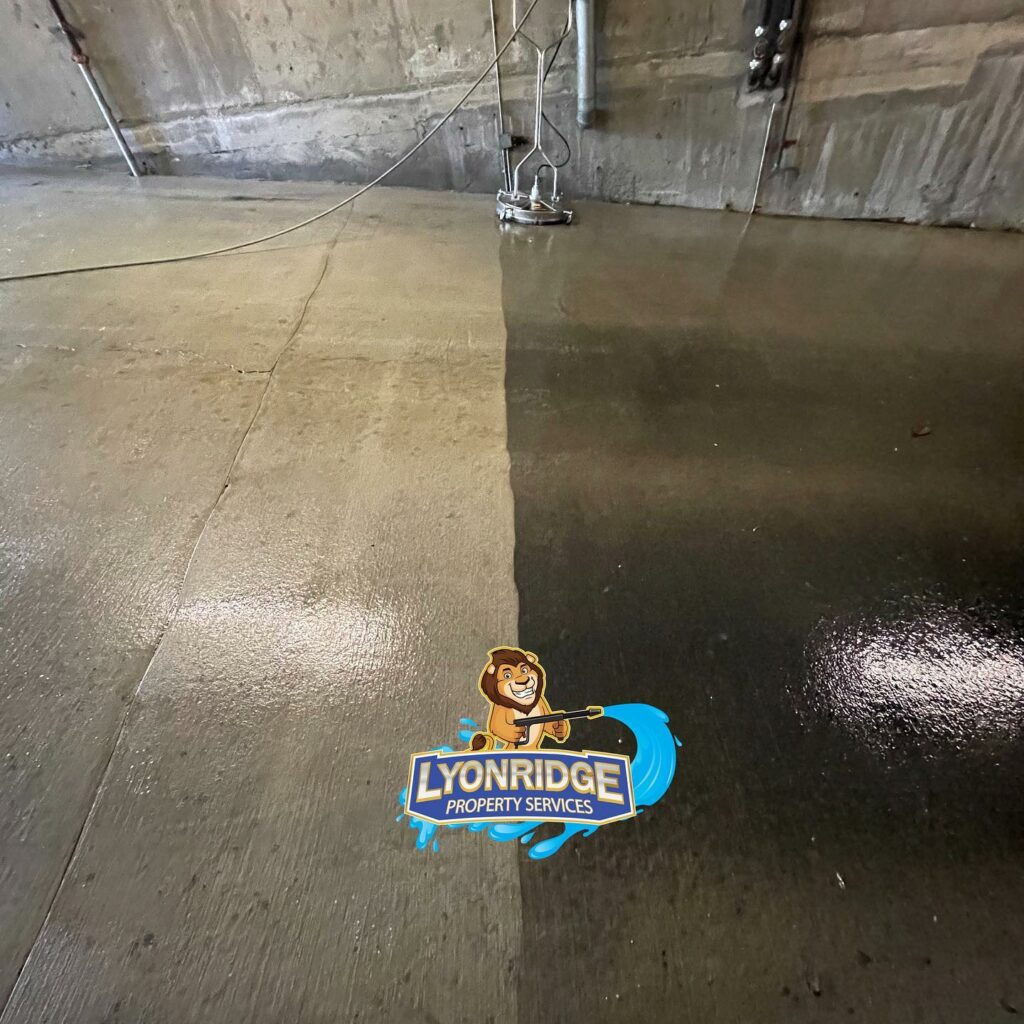 Call Us Today for a Free Quote!
We want to earn your business and turn you into a long-term customer. 
Why You Would Benefit


From A Commercial Pressure Washing Service
When your property and building are covered in unwanted materials, it can be challenging to clean it up yourself. Not only do you not have the time to clean it yourself, but cleaning the exterior surfaces of your property by hand isn't worth it. For instance, scrubbing graffiti off of a wall by hand is next to impossible, and it's incredibly time-consuming. Pressure washing allows us to thoroughly and quickly clean the surfaces of your building and remove any unwanted materials, revealing a clean, bright, and more presentable surface. You would be surprised at the difference pressure washing can make to your property. It can give life back into your building and property and make it look as good as new.
Routinely having your property pressure washed allows us to keep your property clean and well-maintained so it looks great at all times. There are several advantages of hiring us to perform a commercial pressure washing service, these benefits include:
Boosting the curb appeal of your business

 – With the amount of foot traffic that your business sees, it's not unlikely that your property will get filthy and begin to show wear and tear. When your property is dirty, it can convey the message to your customers that you don't take the initiative to keep your business clean. A routine commercial power washing service will make your business more aesthetically appealing.

Saving you time and money

 – If you get your property pressure cleaned on a routine basis, it will make regular cleaning a lot easier for you and your staff. Not to mention, routine cleanings will prevent damage to the exterior surfaces of your building. This will also prevent you from having to invest in replacing these surfaces prematurely. Pressure washing will extend the lifespan of these surfaces, which will save you more money in the long run. 

Remove pests

 – When your building is dirty, it can become the perfect breeding ground for pests. Pressure washing can blast away these pests and their homes. It can also get rid of remnants of these pests, like spiders and their cobwebs.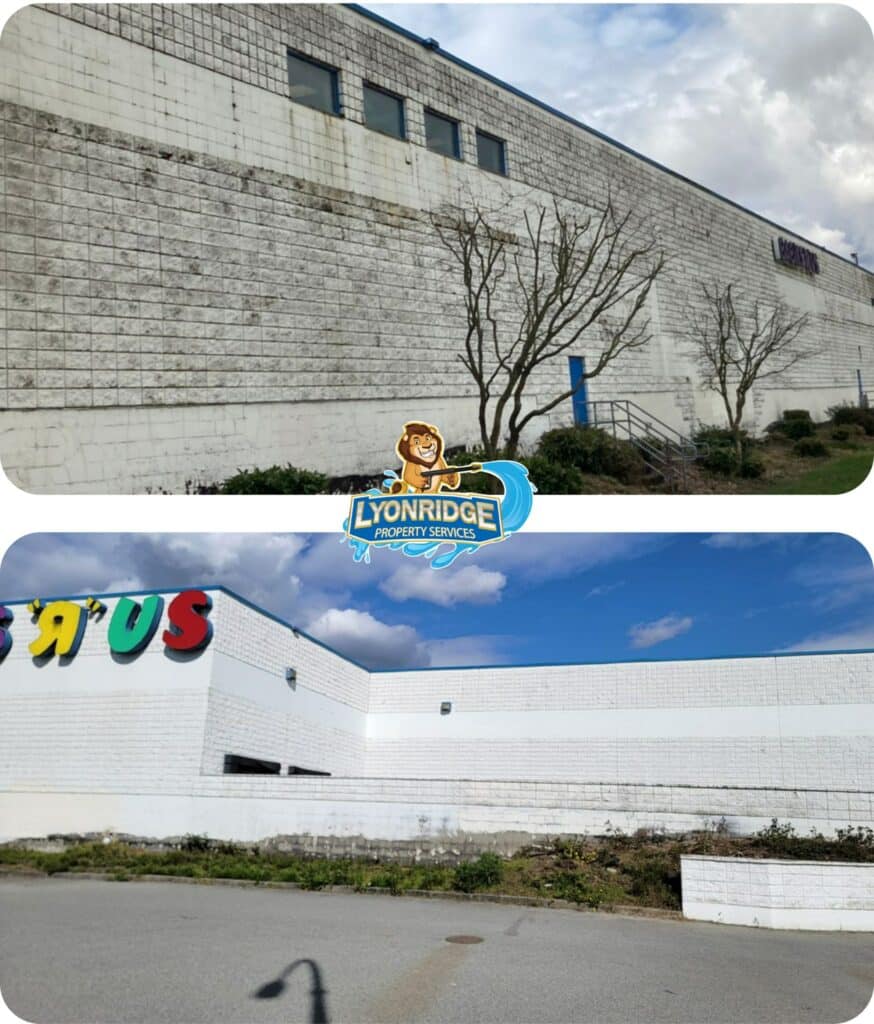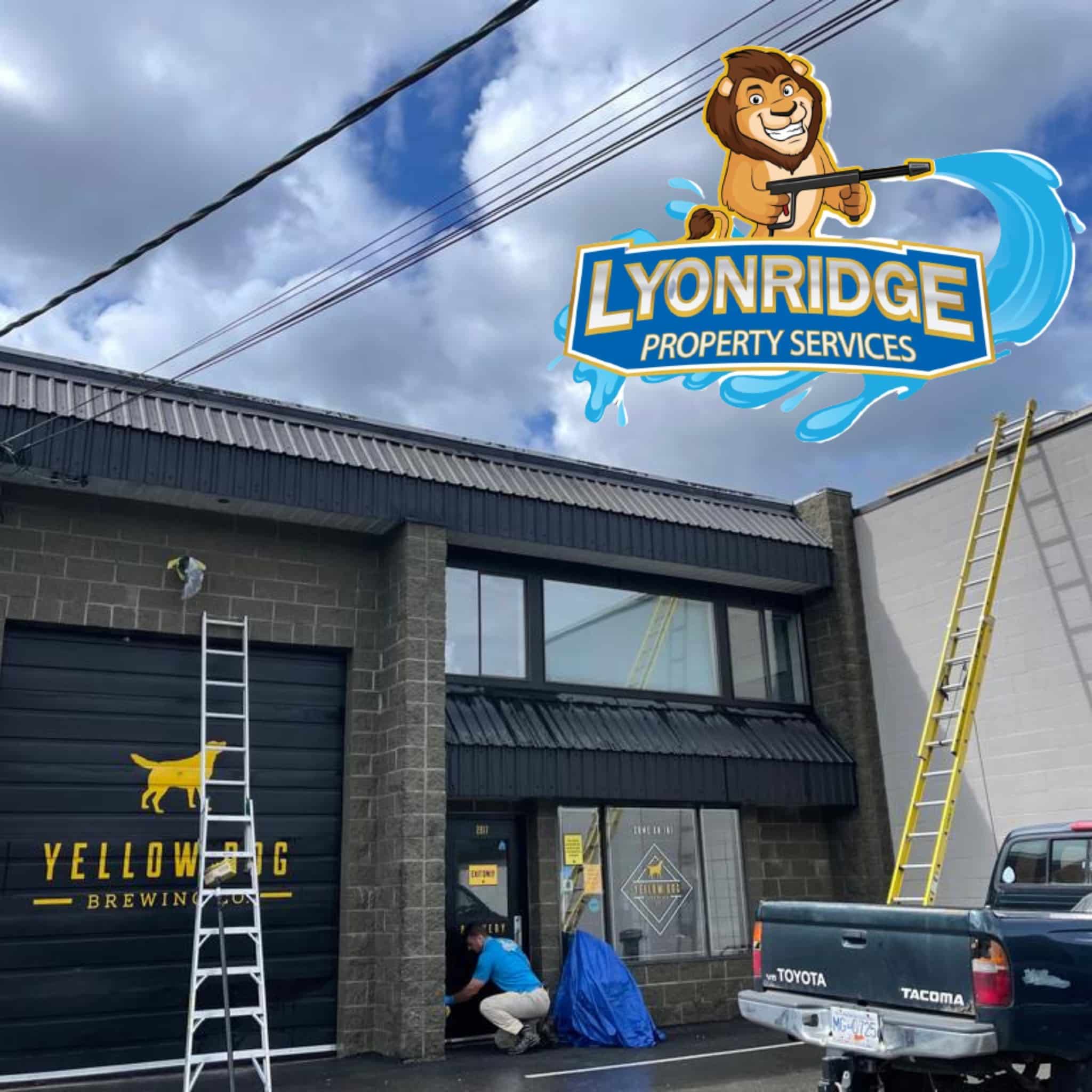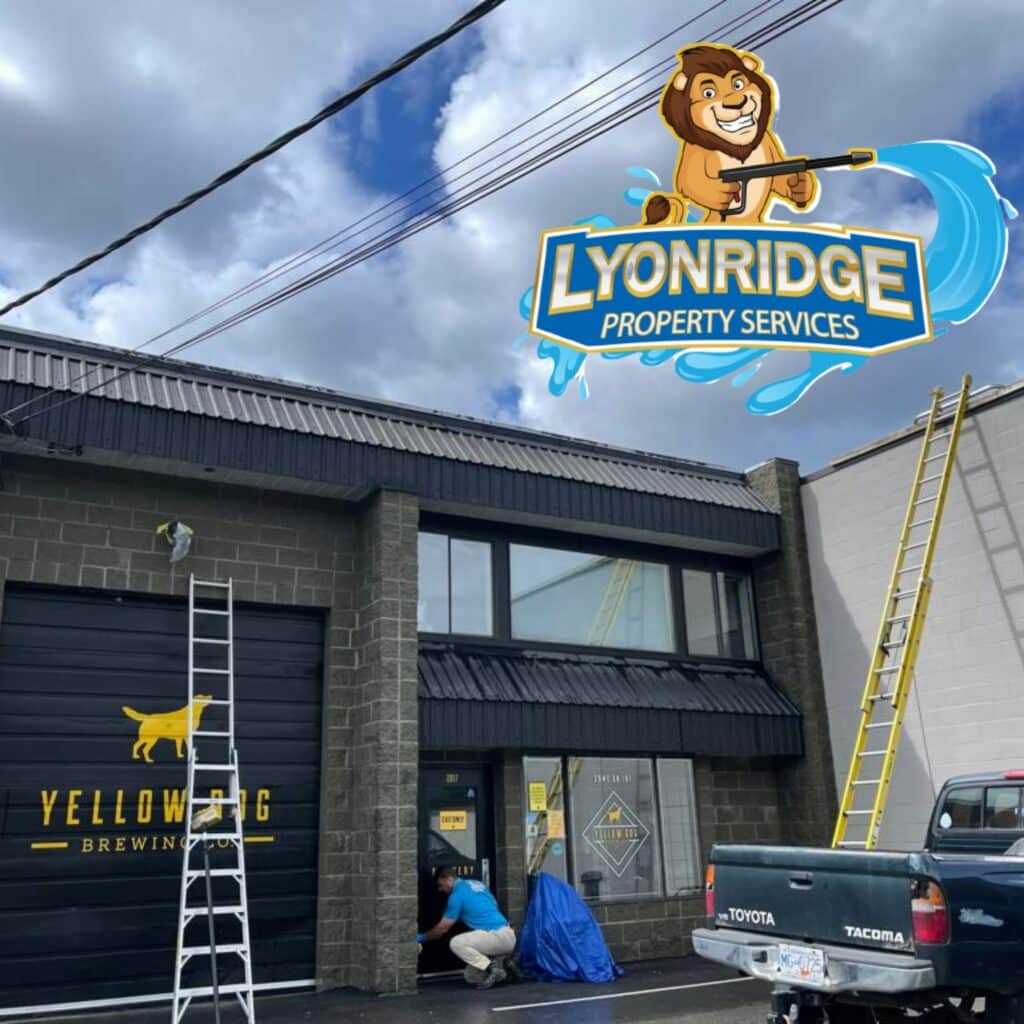 Contact Us For Commercial


Window Cleaning Surrey, BC Locals Trust!
Are you ready to take the appearance and cleanliness of your commercial property and building up a notch? The exterior surfaces of your property need a deep but careful cleaning, and we are just the company to do it for you. Whether you need the best commercial building washing or commercial window cleaning in Surrey, BC, you can count on us! For more information regarding the long list of commercial exterior washing services we offer or for a free quote, make sure you contact us today!
Purchased our home 5 years ago and recently had the guys from Lyonridge "wash" the roof to remove a build up of debris. The difference is unbelievable! Had no idea our roof ever looked like this. Looks like a brand new roof!
Rich and Jordan delivered top quality customer service on the house washing. They went above and beyond of what was expected and I would highly recommend them to anyone else!
Austin W.
Facebook Review
Fantastic service! Rich cleaned the exterior of the house and made it look brand new, including the fence and sidewalks. Totally recommend.
Tanner P.
Nextdoor Review