Local. Family Owned. Trusted.
Pressure Washing Surrey BC
And the surrounding areas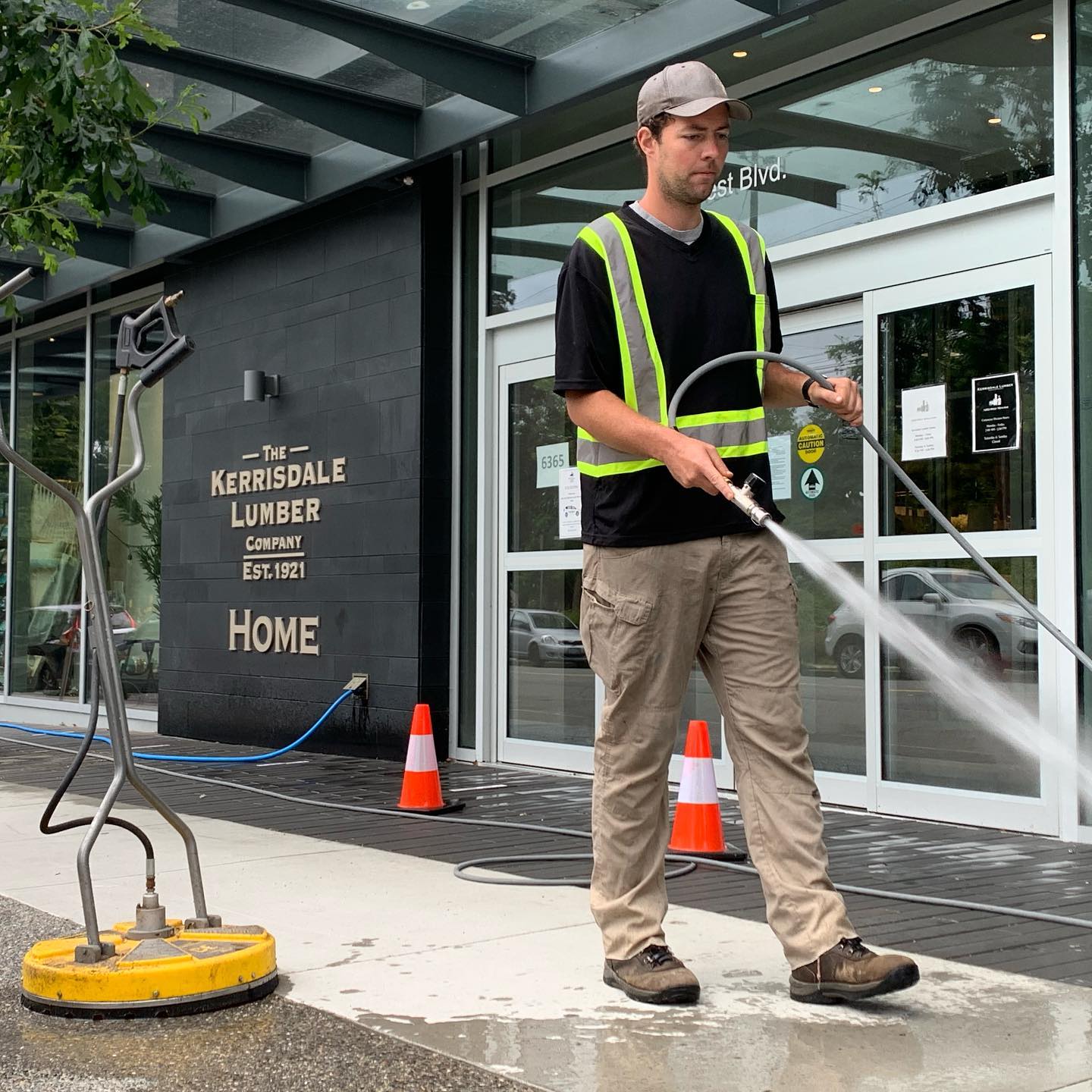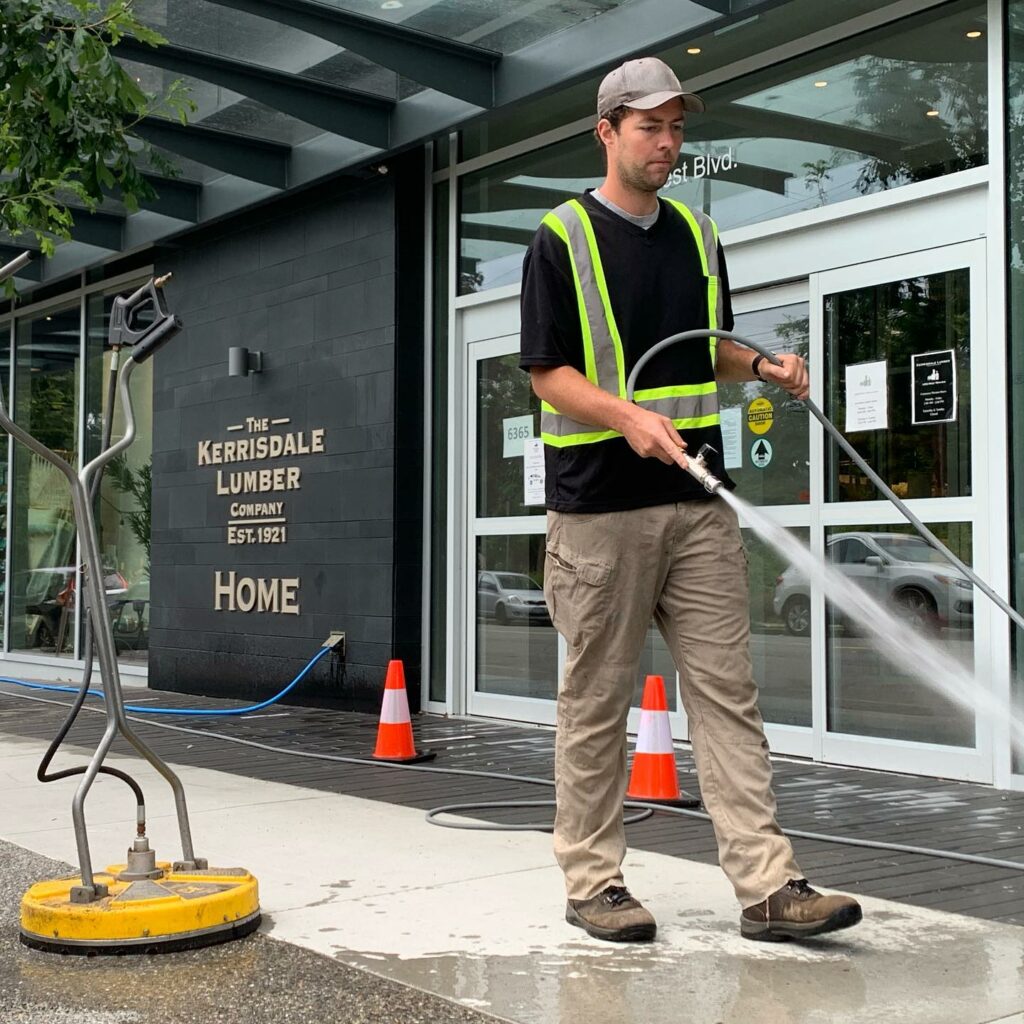 Top-Rated Pressure Washing


Services in Surrey
At Lyonridge the customer always comes first. 
Are you looking for a way to brighten up your property? Pressure washing the exterior surfaces of your home is a quick, convenient, and easy way to transform your property and make it look as good as new. At Lyonridge Property Services, we offer the best pressure washing Surrey, BC, locals swear by.
At Lyonridge Property Services, we are a fully insured, certified, and licensed pressure washing company that offers a full range of residential and commercial pressure washing services in Surrey, BC, to meet your needs. We can practically pressure wash any exterior surface like wood, concrete, roofing materials, vinyl siding, etc. Depending on the surface, we utilize cold or hot water, and we also use a soft wash technique when needed. Our team is backed with experience, which means they know when to properly use methods and techniques to provide the exterior surfaces of your home with a careful but thorough cleaning.
Due to the weather elements, organic growth, foot traffic, etc., the exterior surfaces of your home or business face stains, dirt, grime, debris, etc. When these materials sit on those surfaces, they build up over time, and they can affect the health and appearance of your property. While mold, lichens, mildew, etc., are unappealing, they can also cause damage to your home or business. These materials can eat away at the exterior surfaces of your home, like your roof, and it could result in expensive repairs or even replacements. This is where our power washing services come in. With our services, we utilize our state-of-the-art equipment and products which will carefully remove any unwanted materials from the exterior surfaces of your home or business. Routine cleanings will boost your property's curb appeal, prevent damage, and keep it protected.
Expert Power Washing


Surrey Residents Trust
There are several benefits of pressure washing the exterior surfaces of your home or business, which include:
Protecting your health – When the cleanliness of your property is neglected, you risk mold, mildew, etc., growing and spreading. The materials can affect your health, especially if you already suffer from allergies and asthma. Pressure washing is the most effective way to blast these materials away so you can breathe the cleanest air possible.
Improving the curb appeal of your home or business – The appearance of your home or business is important. Having dirt on your siding, algae on your roof, or stains on your walkway, etc., are all eyesores, and they could give your guests or customers the wrong impression that you don't take the best care of your property. The last thing you want is for your property to be known as "the filthy one."
Avoiding damage – While it may not seem like grime, moss, algae, etc., would cause damage to your home or business, it turns out that these materials can do quite a bit of damage. They not only break down the top layers of your surfaces, like paint, but they can also break down the surfaces underneath them. For surfaces like vinyl siding, the materials could break down this surface and leave everything underneath vulnerable. This could expose the interior of your walls to vermin, moisture, etc. Regular cleanings will remove these materials and also minimize the risks that come with them.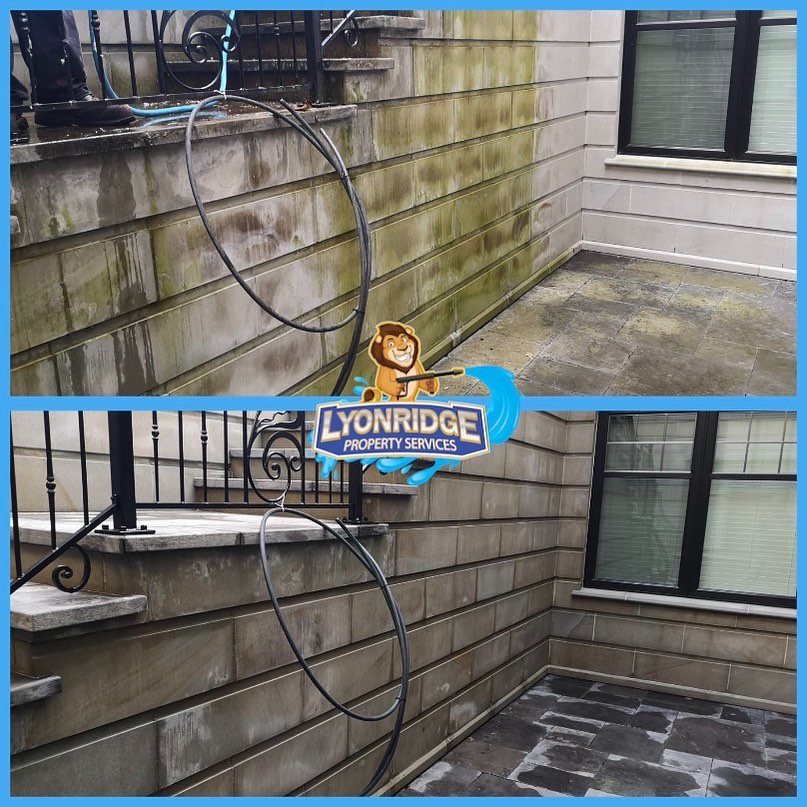 Call Us Today for a Free Quote!
We want to earn your business and turn you into a long-term customer. 
Searching for Pressure Washing


Companies in Surrey?
Have you been searching for pressure washing near me? When searching online for a pressure washing company, there more than likely won't be a shortage of companies that pop up. However, it's essential that you find the right one. It's important to keep in mind that not all pressure washing companies in Surrey, BC, are created equally. You need a company that you can depend on. The good news is you don't have to look too far to find a company that puts its customers first, strives to exceed customers' expectations, and completes the service correctly the first time around. Our team knows the ins and outs of pressure washing, we are skilled in the different techniques used, and we will complete your service in a timely manner. Lyonridge Property Services is just a phone call away from transforming your home or business into a clean and healthier environment.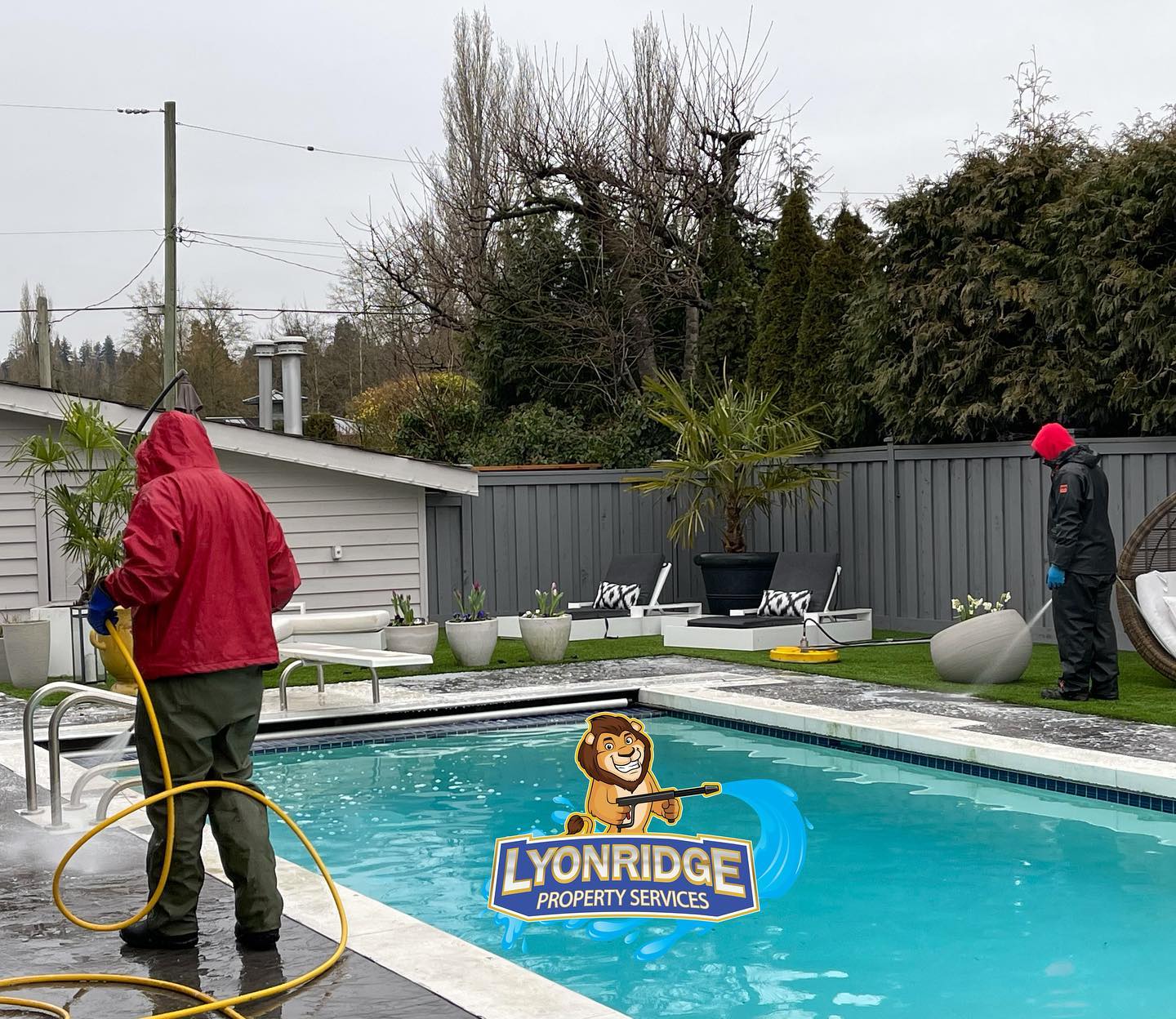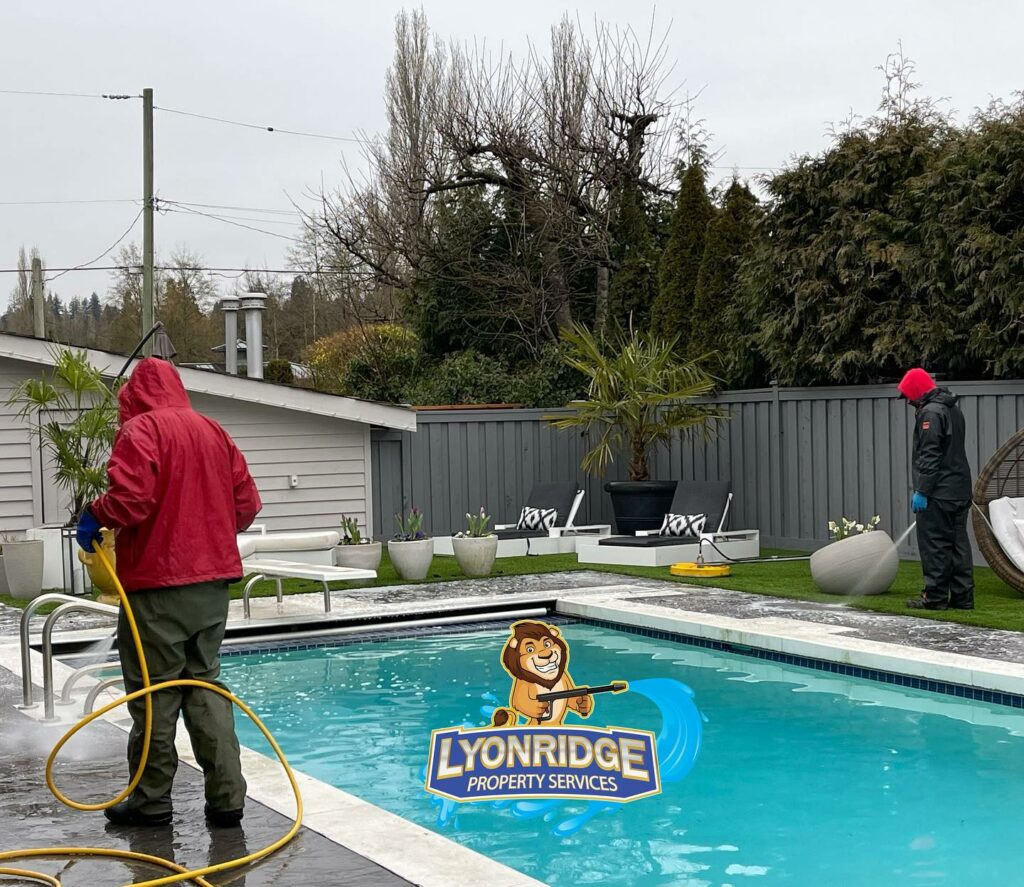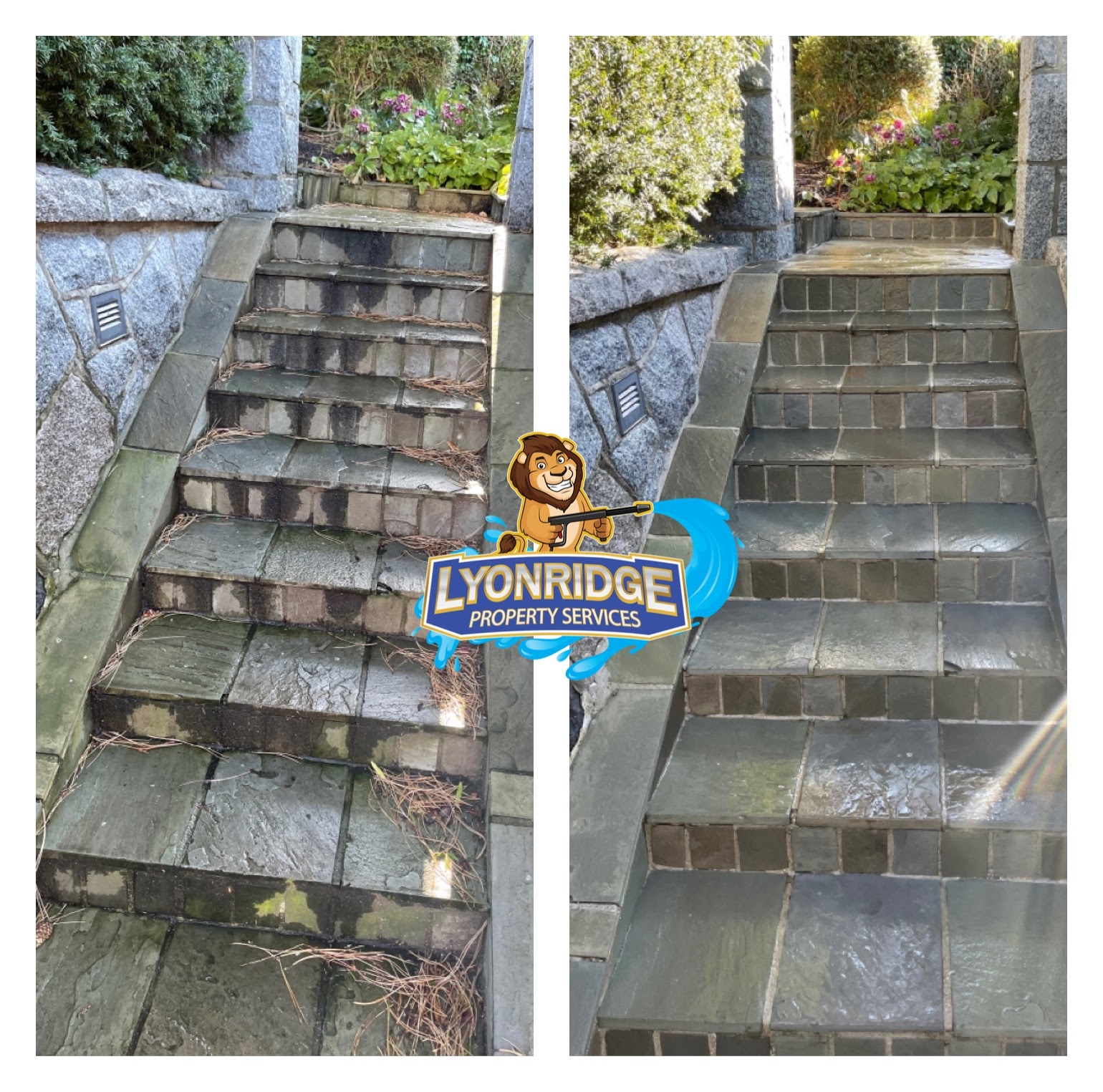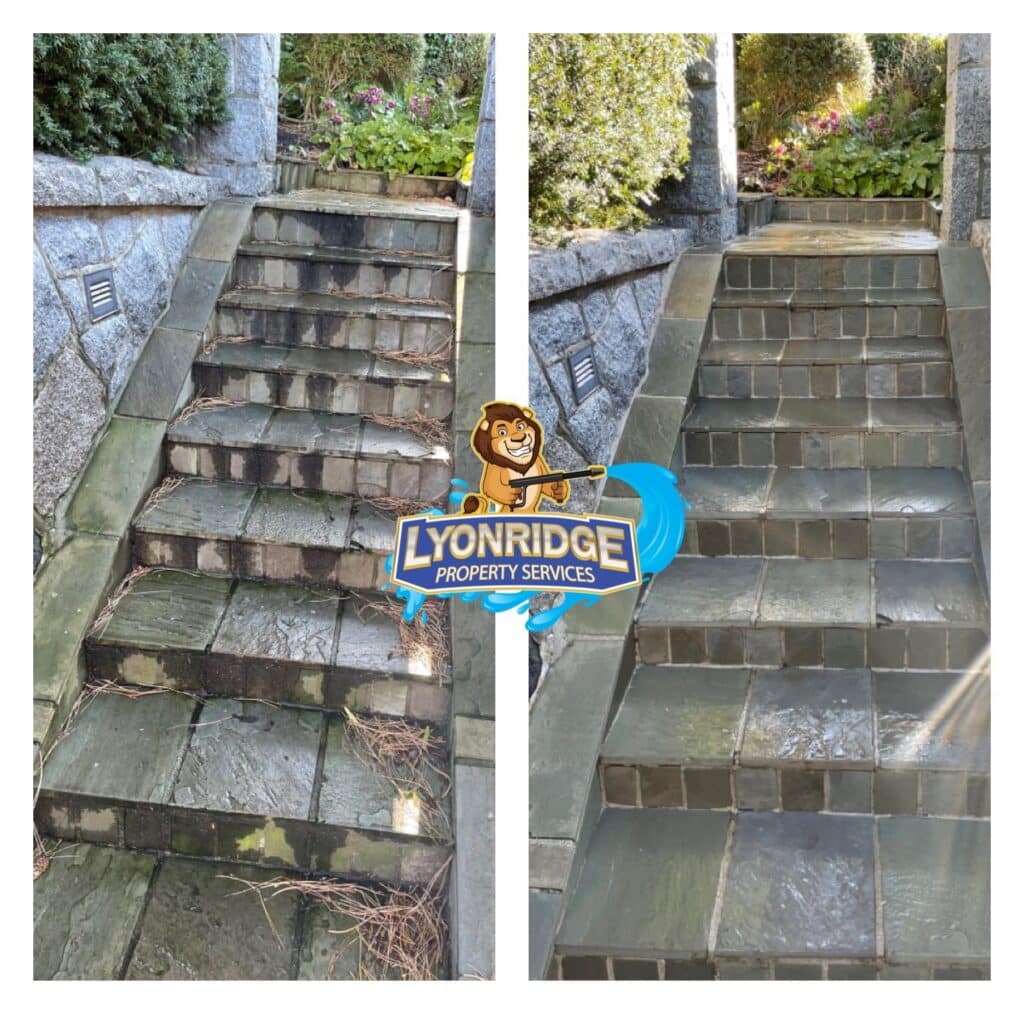 Call Today for Power Washing


& Pressure Washing in Surrey BC!
If you're looking for power washing in Surrey, BC, that residents rely on, Lyonridge Property Services is a name you can trust. We hope to build your trust over time to become your go-to company for all of your pressure washing needs. When working with us, you can trust that we will make this process a smooth and stress-free experience. For more information regarding our pressure washing services or for a fast and free quote, make sure you get in touch with our team today!
Purchased our home 5 years ago and recently had the guys from Lyonridge "wash" the roof to remove a build up of debris. The difference is unbelievable! Had no idea our roof ever looked like this. Looks like a brand new roof!
Rich and Jordan delivered top quality customer service on the house washing. They went above and beyond of what was expected and I would highly recommend them to anyone else!
Austin W.
Facebook Review
Fantastic service! Rich cleaned the exterior of the house and made it look brand new, including the fence and sidewalks. Totally recommend.
Tanner P.
Nextdoor Review