Local. Family Owned. Trusted.
And the surrounding areas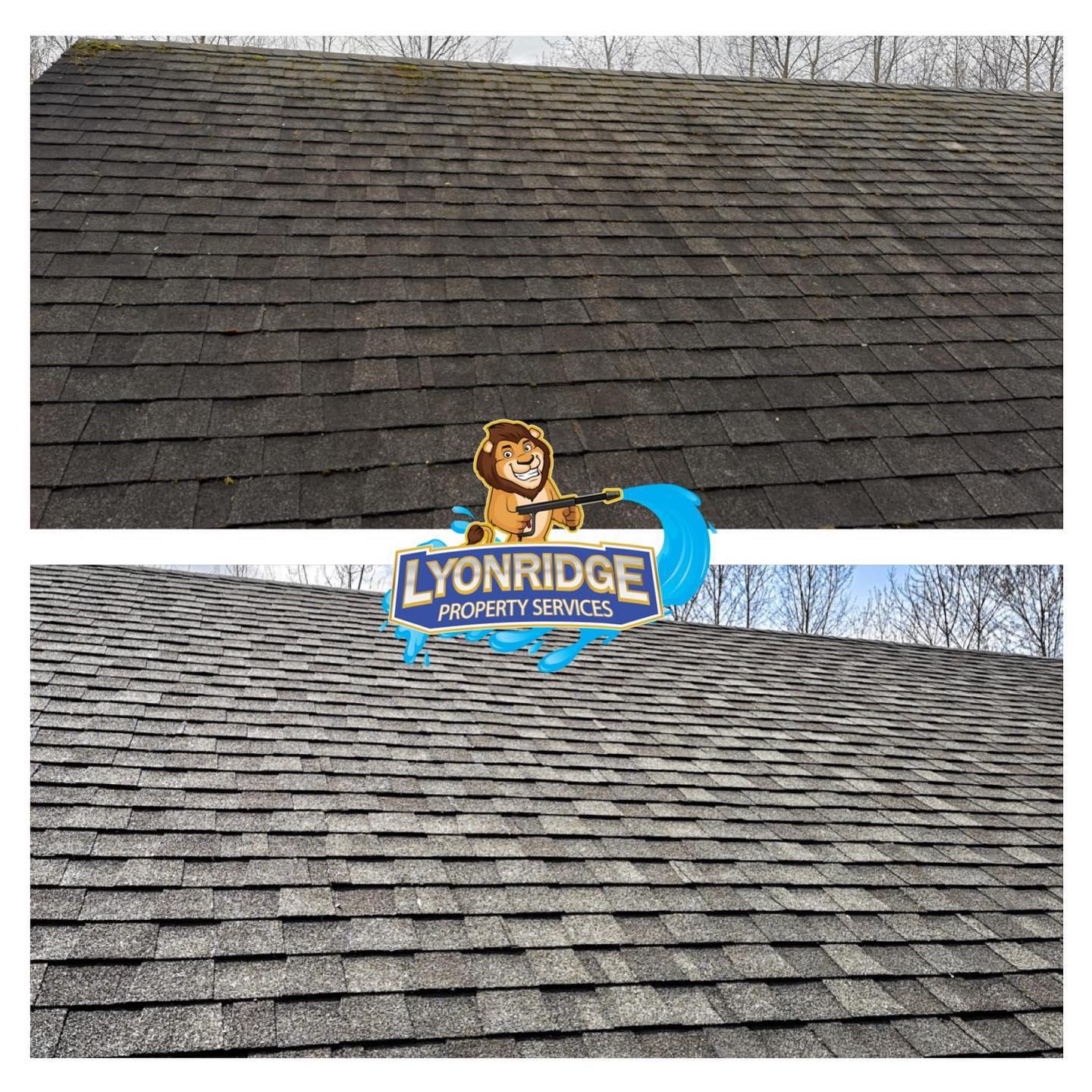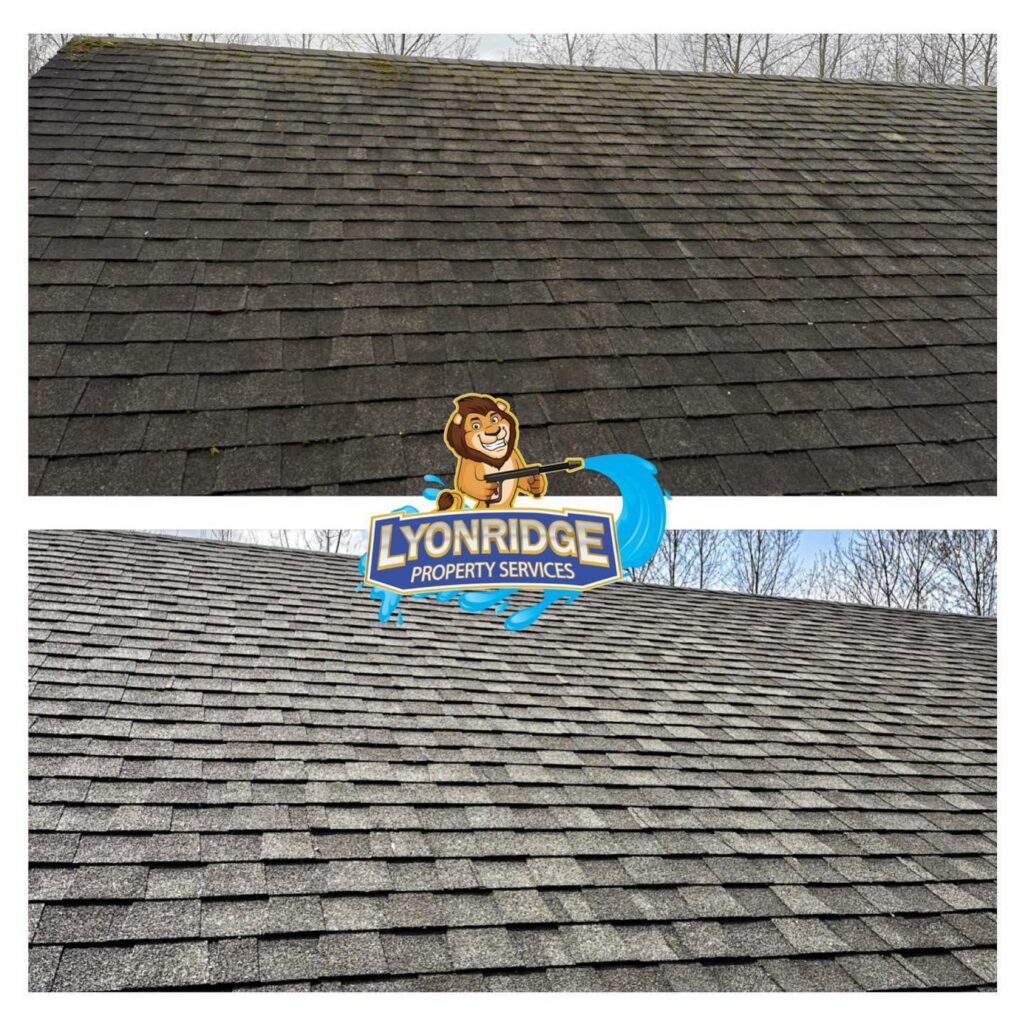 Top-Rated Roof Cleaning


in Surrey
At Lyonridge the customer always comes first. 
Have you noticed that your roof looks a lot older than it actually is? There's a chance that your roof is just overdue to be cleaned. When it comes to your roof, it has to face weather elements, debris, algae, moss, lichens, and more. These materials can make your roof look dirty, discolored, stained, and aged. Your roof should be cleaned approximately every one to three years, depending on your specific circumstances and roof needs. If your roof is susceptible to algae and moss growth, we may recommend that you get your roof cleaned more frequently. For the best roof cleaning Surrey, BC has to offer, Lyonridge Property Services is the company you can turn to.
Your roof is an investment, and in order to properly take care of and protect your investment, you should keep up with routine roof-washing services. Otherwise, you may need to invest in a new roof sooner rather than later. In order for your roof to function as it should, it needs to be at the top of its game, and routine cleanings will promote the longevity of your roof and eliminate threats that could cause damage to your roof over time, like organic materials.
Searching for a Roof Wash


in Surrey?
Lyonridge Property Services is a full-service pressure-washing company that offers a roof wash in Surrey, BC, that residents swear by. Our reviews and reputation speak for themselves, as we've worked hard to develop the reputation we've earned today. One thing that makes our team stand out from other companies in the area is that we are passionate about what we do. Our customers and providing them with a great customer experience is our priority. 
When you search for roof washing near me online, there are countless results. However, choosing the right company is important. You can't trust just anyone to clean your roof, as just tiny mistakes or overlooking little details could cause irreversible damage. For instance, using the wrong setting, even for a second, could cause damage to your roof. Your roof is fragile, and using such a powerful pressure setting on your roof could shift tiles, loosen them, and even forcefully push water underneath your tiles.
This can shorten the lifespan of your roof and result in needing a premature roof replacement. This is why we use a soft wash method when cleaning your roof. Soft washing is a low-pressure setting that is gentle on fragile surfaces; however, it will also remove the built-up grime and dirt from your roof without causing harm to it. Our team will use the appropriate cleaning solutions, equipment, and techniques when cleaning your roof. We have the experience and training needed to handle all different types of stains, algae, moss, mold, etc., as we've just about seen and tackled it all. We will quickly but effectively remove these materials and give you visibly noticeable results that will make your roof look as good as new.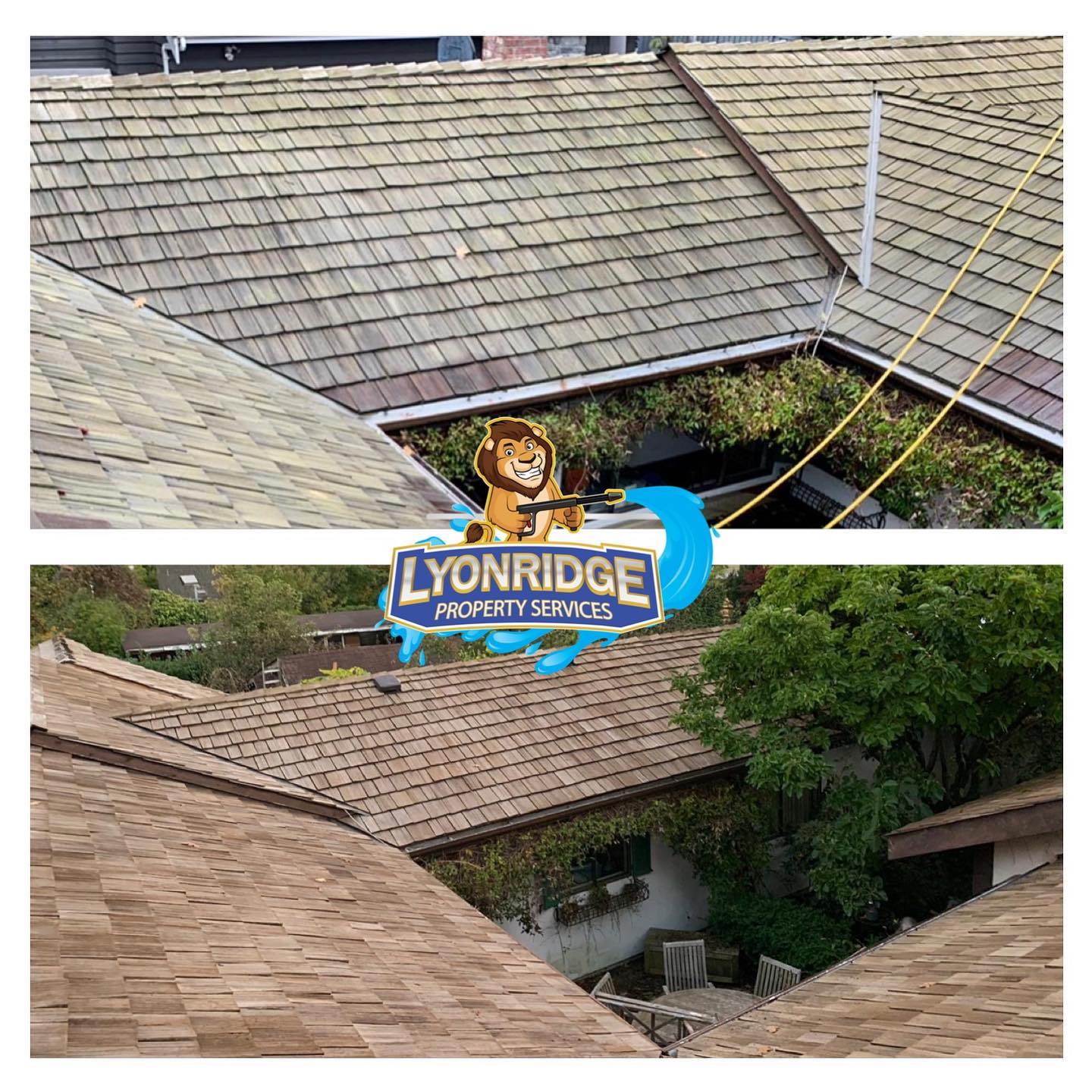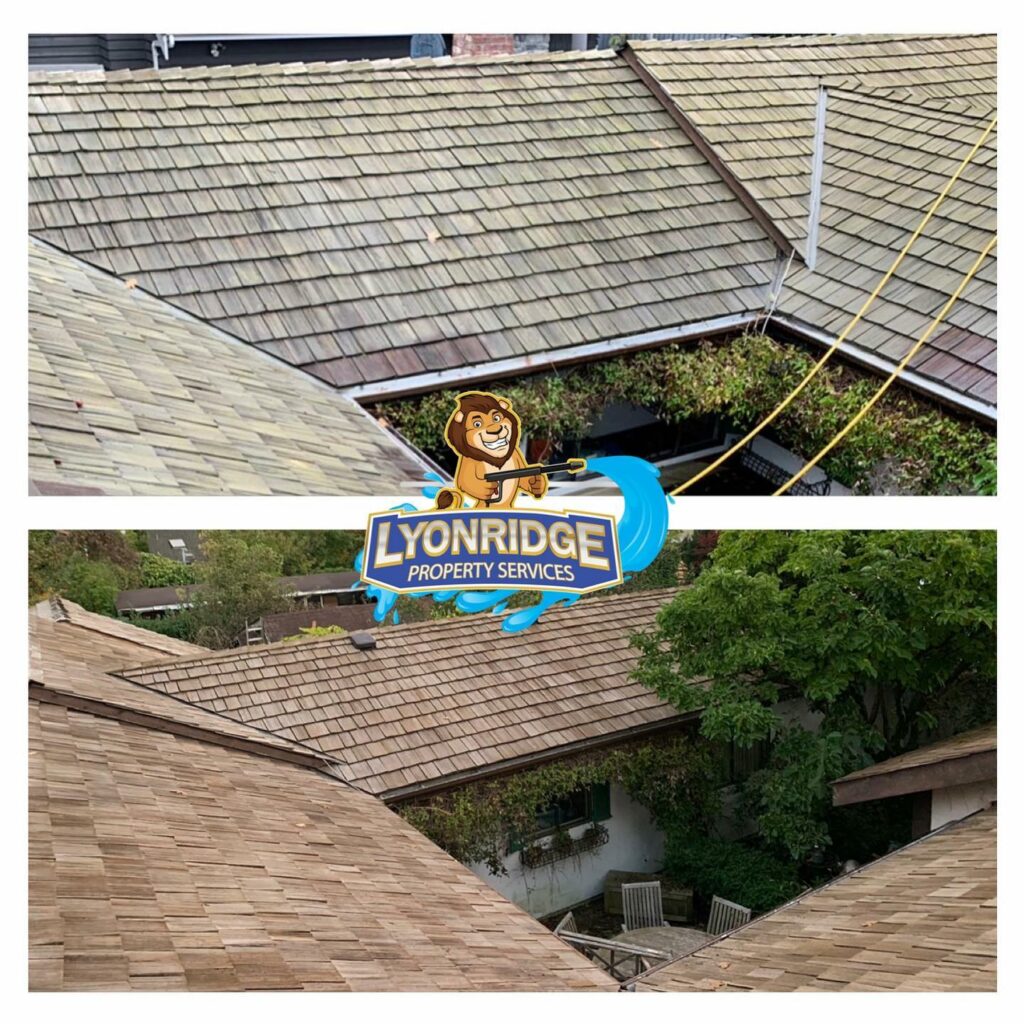 Call Us Today for a Free Quote!
We want to earn your business and turn you into a long-term customer. 
Expert Roof Cleaner


Surrey Residents Trust
There are several advantages to hiring a roof cleaner in Surrey, BC. One benefit is that you will be able to see potential repairs needed for your roof a lot easier. When your roof has black streaks, caked on dirt, moss, grime, debris, etc., it can be challenging to see your roof without any hindrances. Issues with your roof can easily hide under all of those materials which makes it challenging to catch them. If these repairs go unnoticed, they can worsen and can result in a roof repair or replacement.
Our pressure washing services will clear your roof of any debris and grime, so you or your roof inspector will be able to clearly see your roof without anything covering it up. Another benefit of our roof pressure washing service is that you'll save money. While maintaining your roof with regular cleanings will save you money compared to neglecting it and having to invest in a costly replacement, you'll also save money on your energy bill. When you have dark stains covering your roof, your roof isn't able to reflect the sunlight as it should. This heats up your roof, resulting in it being that much harder to keep your home cool. This means that the cost of your energy bill will likely begin to slowly make its way up.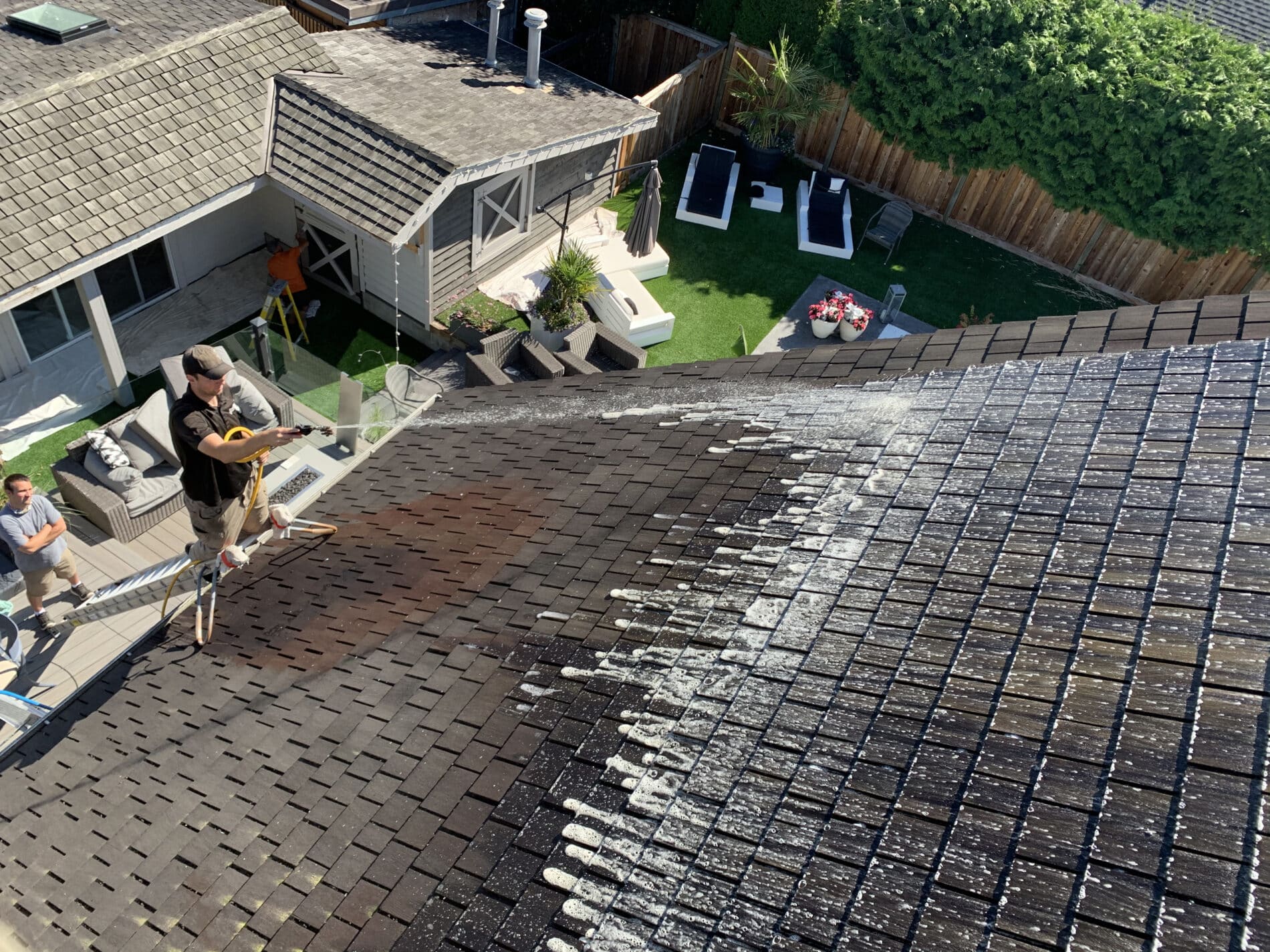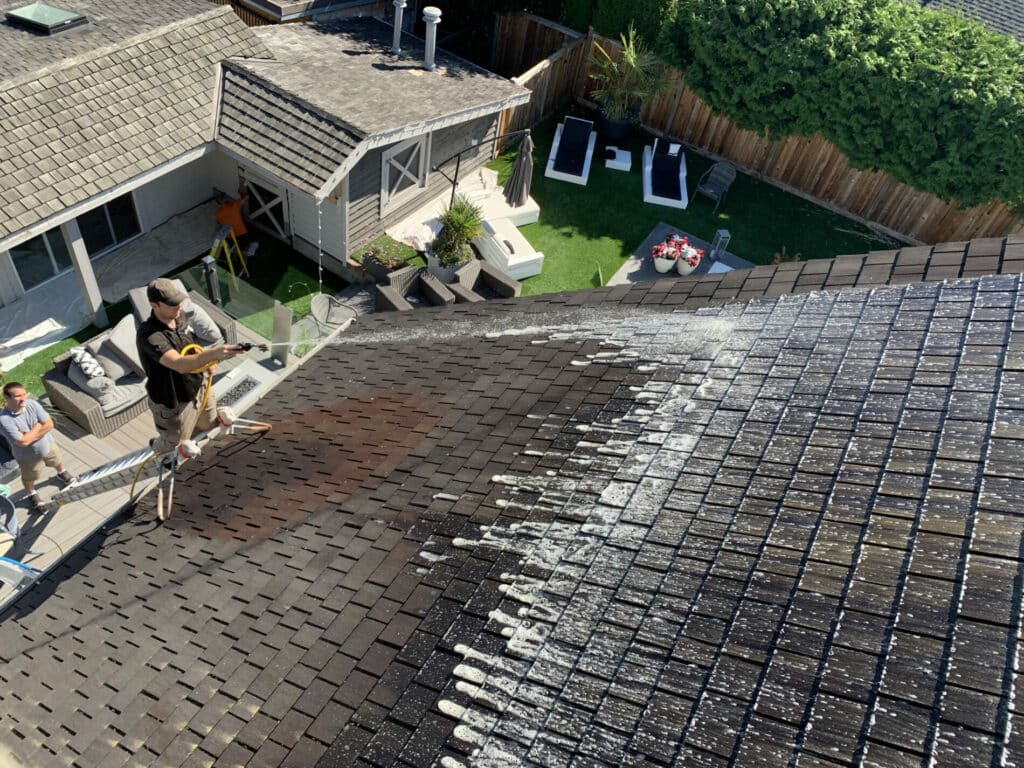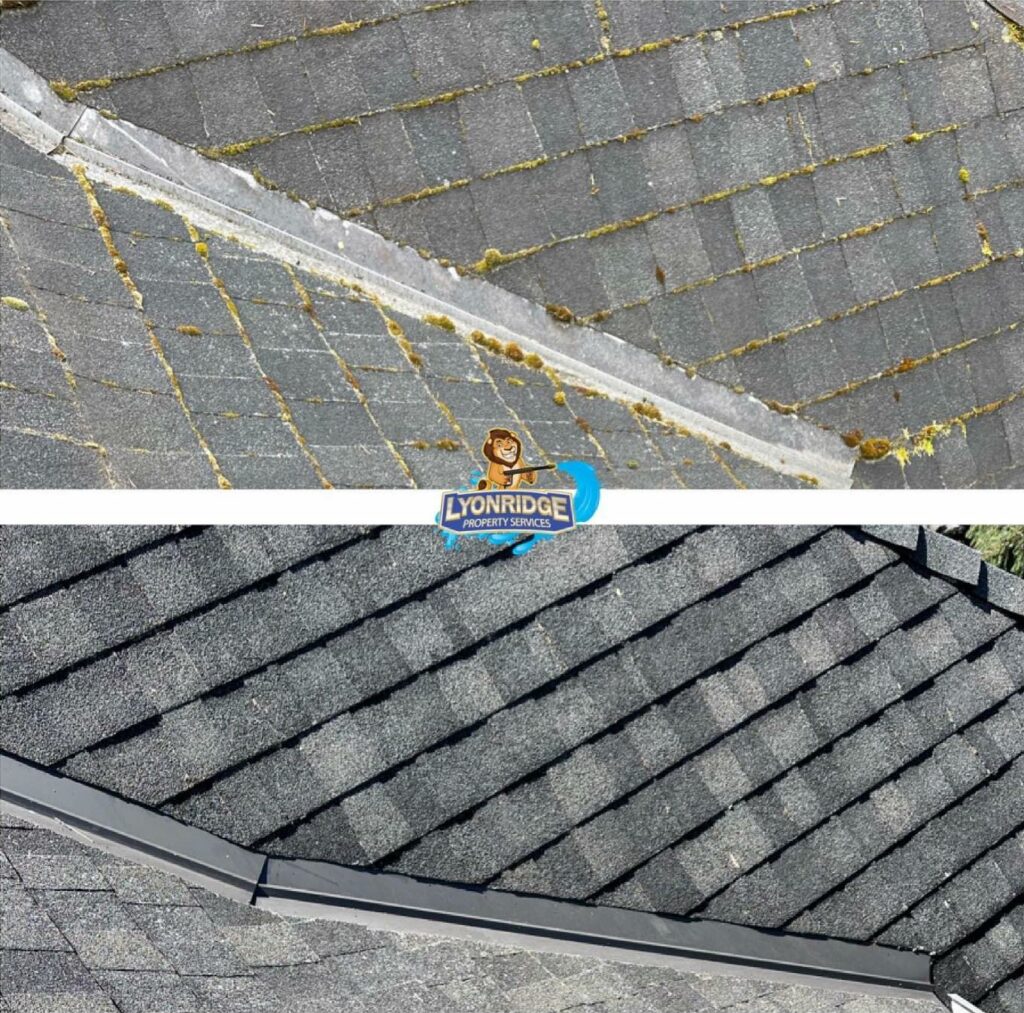 Call Today for Roof Washing


& Roof Cleaning in Surrey BC!
While your roof has the important job of protecting your home, belongings, and family from the outdoor elements, you need to take extra measurements to protect your roof, so it can continue doing its job. You can trust that your roof is in good hands with our team and high-quality services. For more information regarding our roof cleaning services, make sure you contact us today!
Purchased our home 5 years ago and recently had the guys from Lyonridge "wash" the roof to remove a build up of debris. The difference is unbelievable! Had no idea our roof ever looked like this. Looks like a brand new roof!
Rich and Jordan delivered top quality customer service on the house washing. They went above and beyond of what was expected and I would highly recommend them to anyone else!
Austin W.
Facebook Review
Fantastic service! Rich cleaned the exterior of the house and made it look brand new, including the fence and sidewalks. Totally recommend.
Tanner P.
Nextdoor Review