Local. Family Owned. Trusted.
Roof Cleaning Richmond BC
And the surrounding areas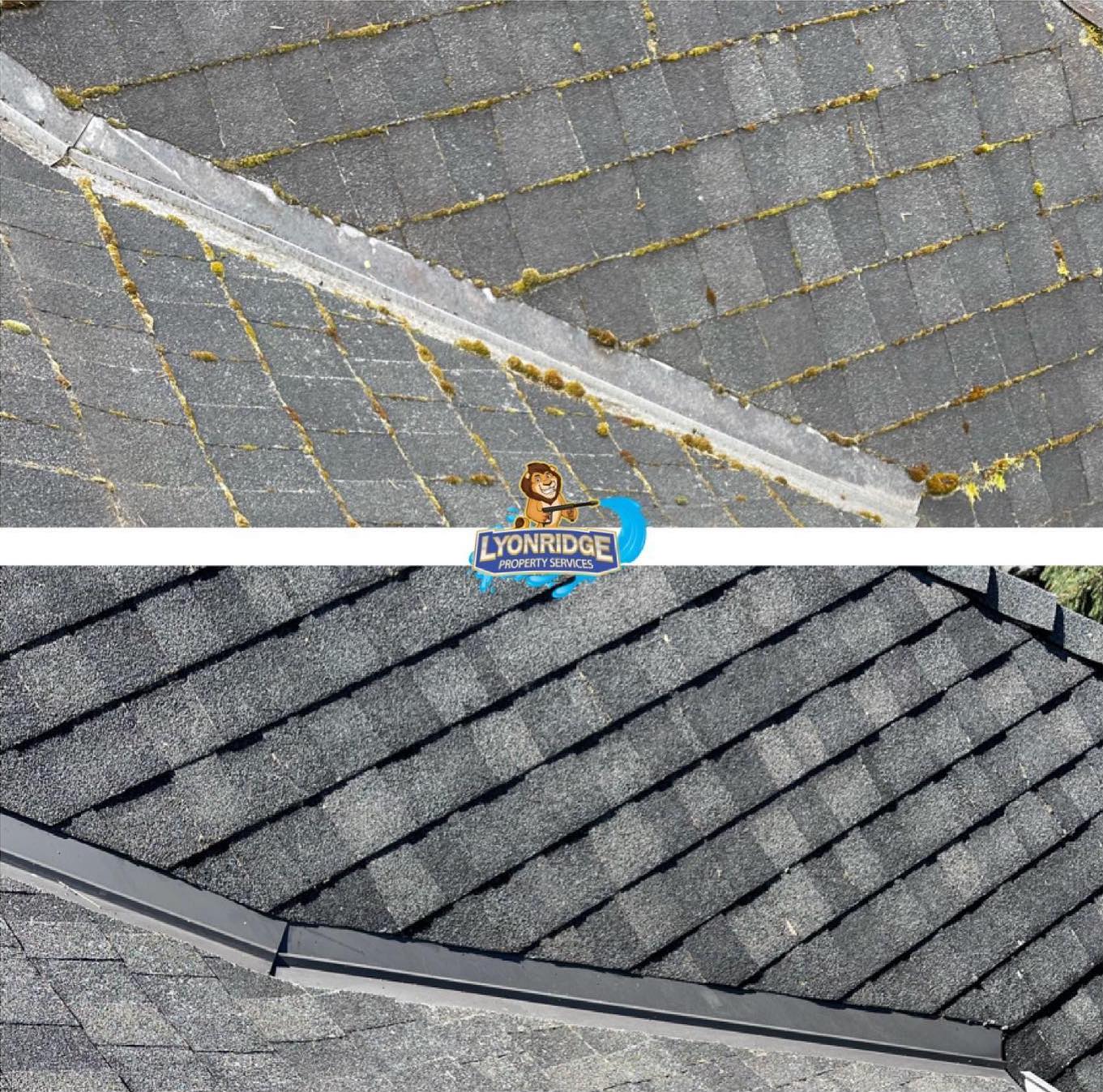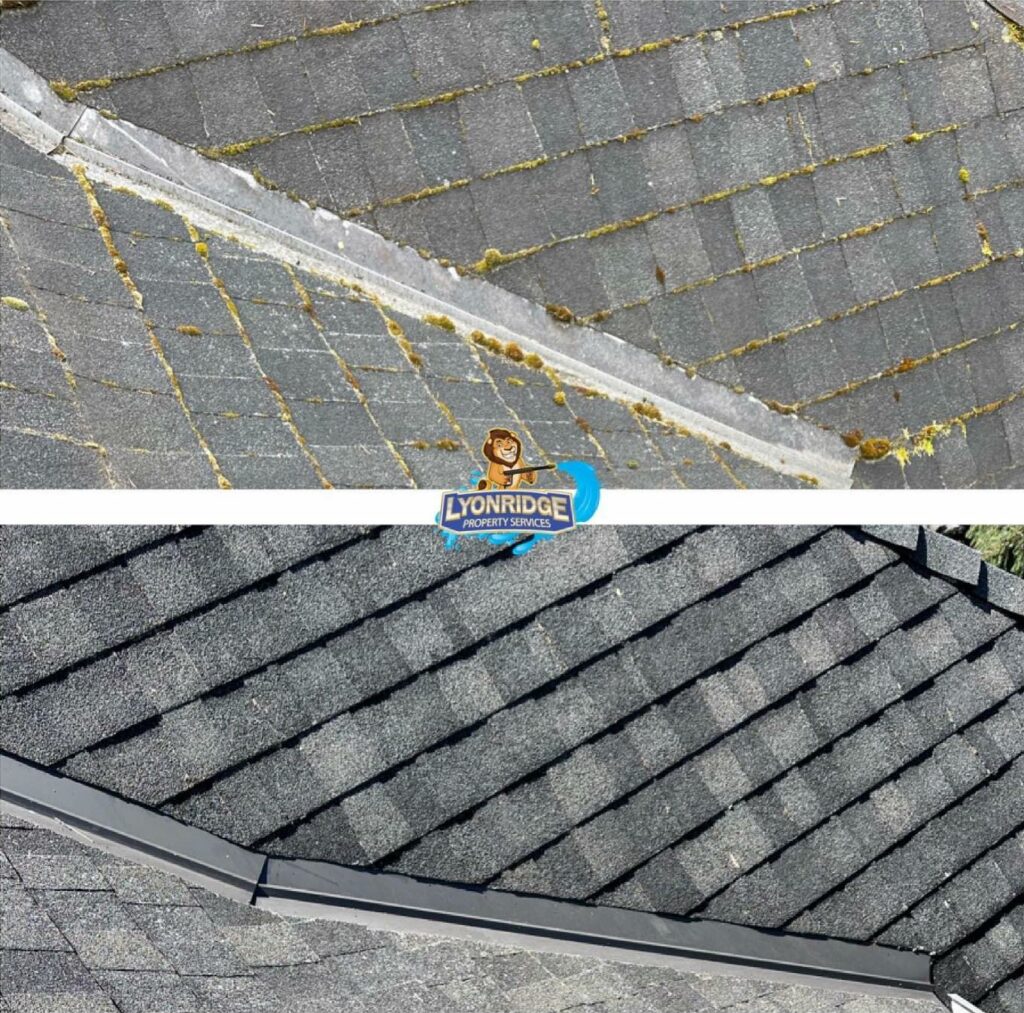 Top-Rated Roof Cleaning


in Richmond
At Lyonridge the customer always comes first. 
If you own a home in the Richmond, BC, area and want to ensure that your roof remains in top condition for years to come, then you're likely wondering about one of the best methods for maintaining it—roof cleaning. At Lyonridge Property Services, we specialize in delivering expert roof cleaning services that will allow you to protect your property from any dirt buildup or other damage caused by weathering over time. We understand the importance of having a clean roof and are here today to provide an overview of some of the benefits associated with our quality service.
The beauty of your home begins with the roof. By investing in regular roof cleaning services, you can keep your property looking great while having the peace of mind that comes with extending the life of your roof. Plus, cleaning your roof goes beyond looks – when done correctly, it can prevent unnecessary damage caused by debris and algae accumulation. At Lyonridge Property Services, we offer professional and reliable roof cleaning services for all surfaces across Richmond, BC. Our team will work with you to determine the best approach for cleaning your particular type of surface. With our help, the appeal and longevity of your property are sure to be extended for years to come.
Searching for a Roof Wash


in Richmond?
Our top-notch roof cleaning service in Richmond, BC is here to eliminate the hassle of maintaining a clean and sparkling property. We understand that accomplishing this task takes time – so let us take care of it! With our efficient team on the job, your home or business will stay pristine with minimal effort from you – all while providing an unmatched level of detail and quality assurance. That means you can rest easy if you're looking for roof washing near me or roof cleaning services.
Plus, we don't just do roof cleaning—we include a gutter and house wash because of the nature of our roof cleaning process, which is comprehensive enough to get rid of all dirt, debris, moss, or lichen buildup while ensuring no damage is done to your home. Know that when you choose us at Lyonridge Property Services, you will experience professional service with dependable roof wash Richmond results!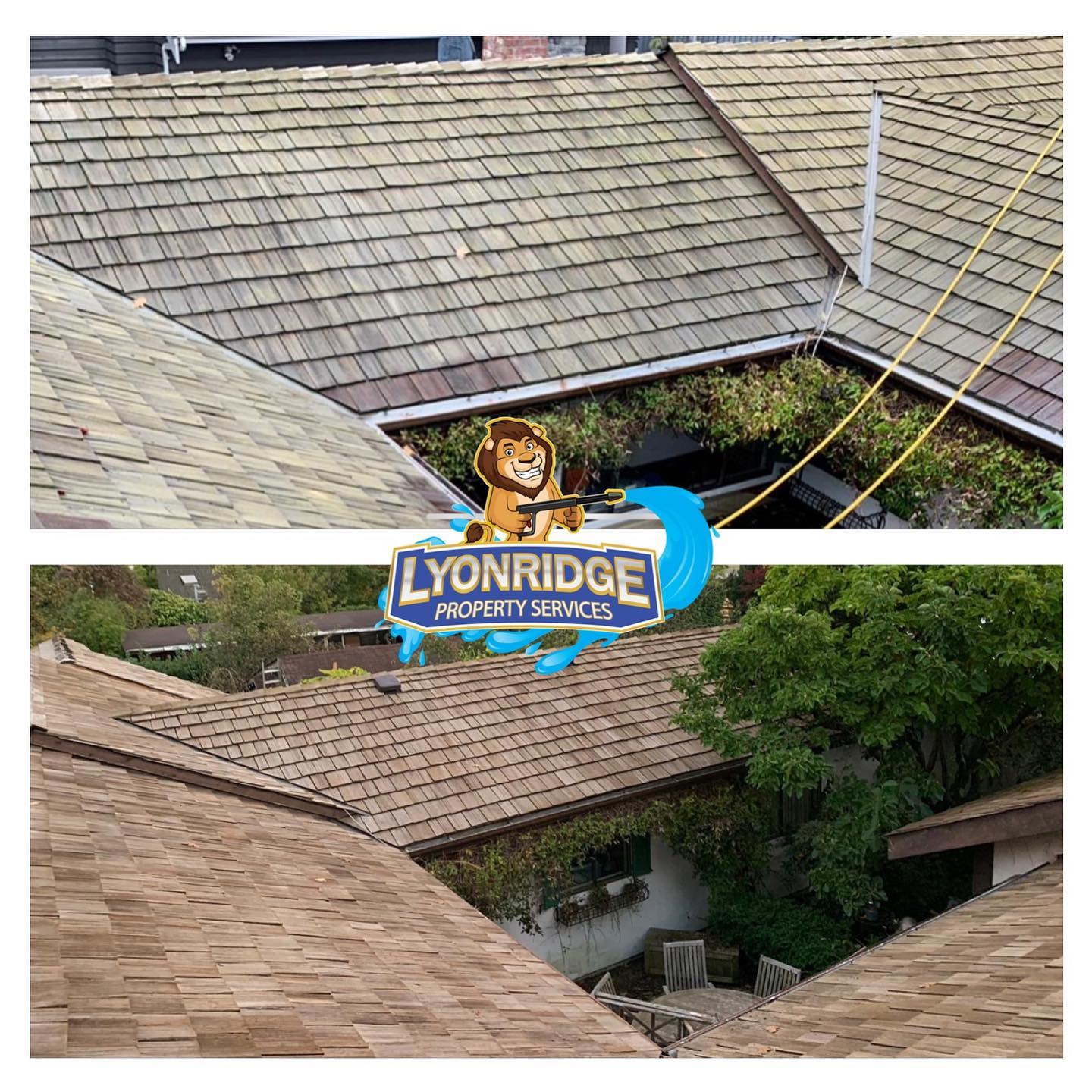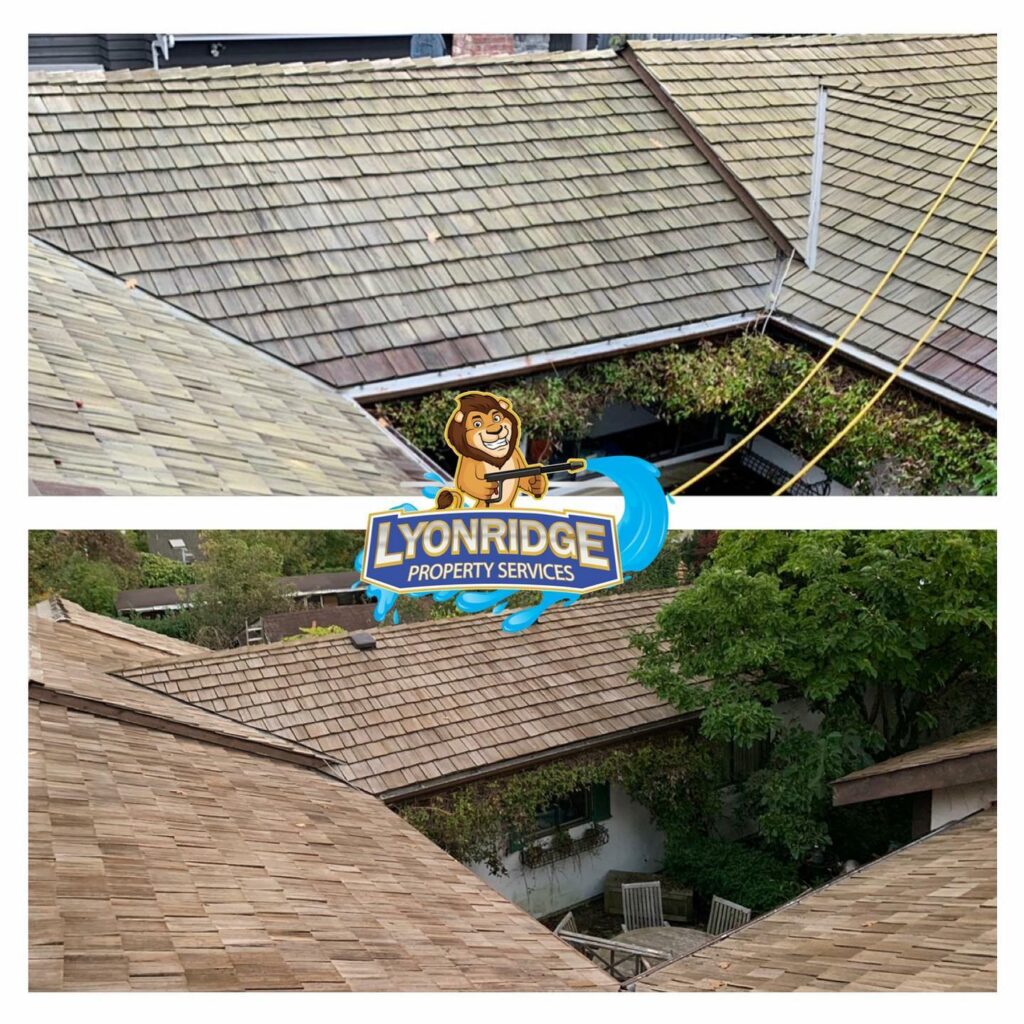 Call Us Today for a Free Quote!
We want to earn your business and turn you into a long-term customer. 
Expert Roof Cleaner


Richmond Residents Trust
Cleaning your roof regularly will help you maximize the roof's lifespan and protect your home from water damage. At Lyonridge Property Services, we understand this importance and have a rigorous quality control process. Before beginning our services, we inspect every inch of your roof for dirt and grime. Once we have started cleaning, our professional staff monitors our progress and the final result to ensure a good clean every time. Our attitude towards high-quality work and attention to detail is what sets us apart from other companies in Richmond and makes us the go-to place for reliable roof cleaning services.
We also always use the highest quality ingredients and materials for roof cleaning projects in Richmond. We understand how important it is to keep your roof looking its best, which is why we only choose biodegradable cleaning solutions and adhere to the standards set forth by the Asphalt Roofing Manufacturers Association (ARMA). By using these products, you can rest assured that your roof will be cleaned safely and efficiently. We understand the importance of a job done right, so we take our commitment to quality seriously – ensuring that every single customer receives unbeatable service.
If you're looking for a city that can give you all the modern amenities and services of New York City without breaking your budget, Richmond BC is worth considering. Its estimated cost of living at up to 50% lower than NYC means more financial freedom with no compromise on quality of life–from its thriving economy to diverse cultural offerings and outdoor recreation spots. So don't miss out; consider making this beautiful British Columbian city your new home today!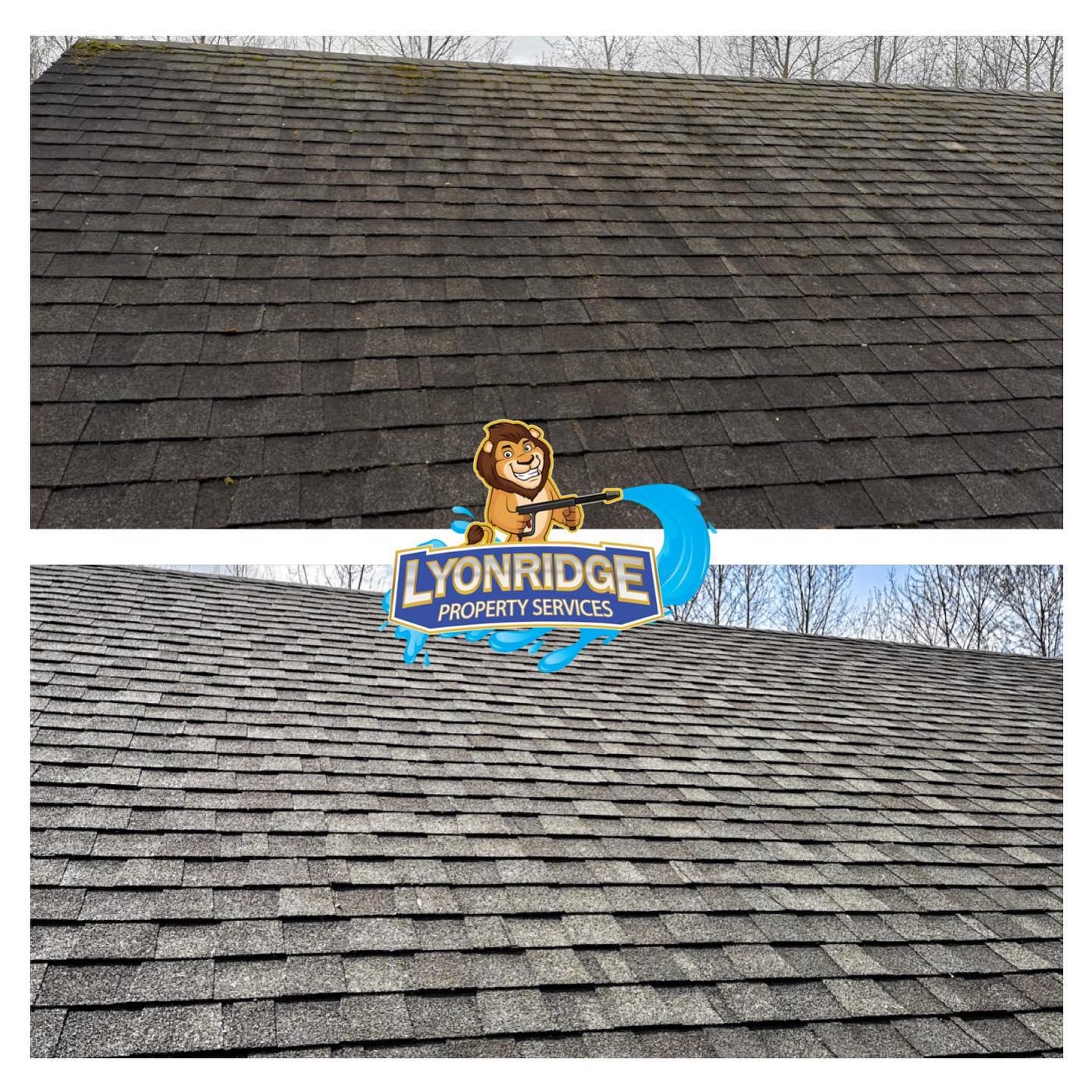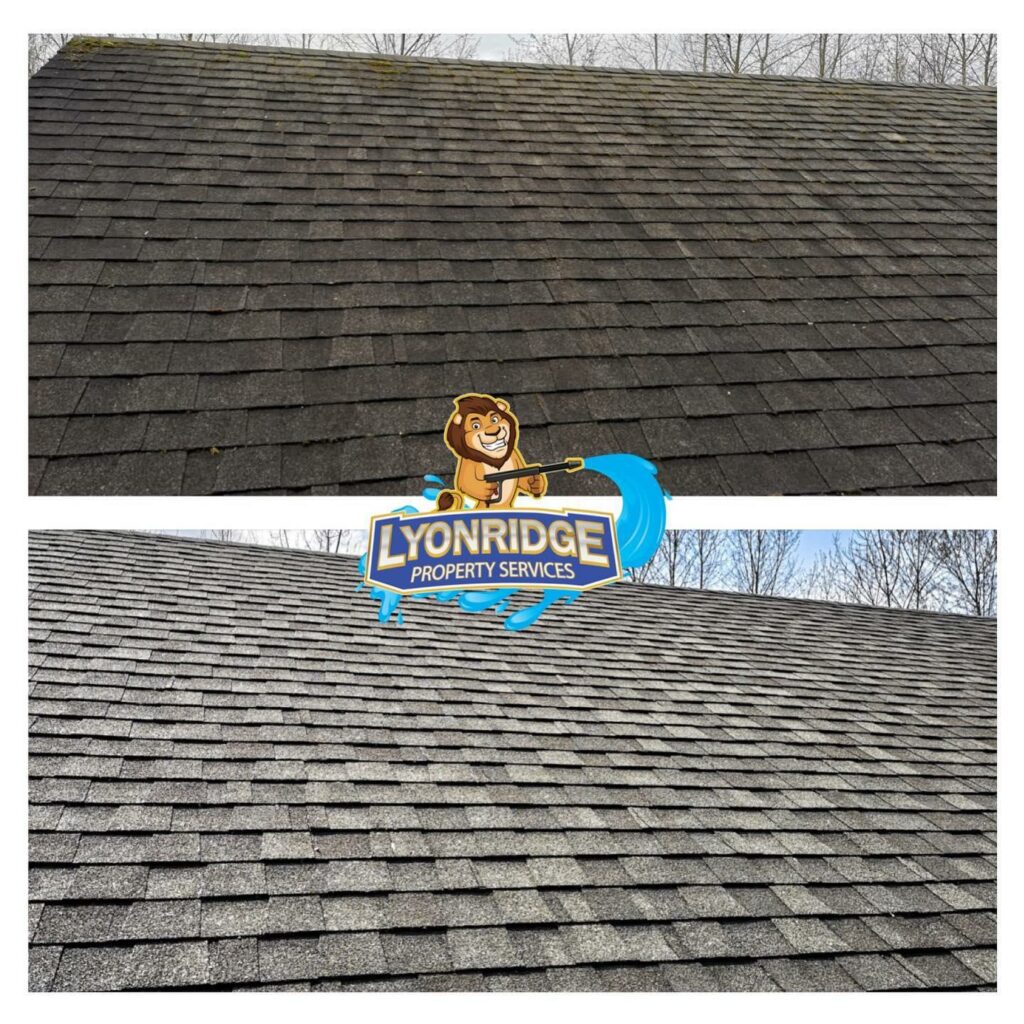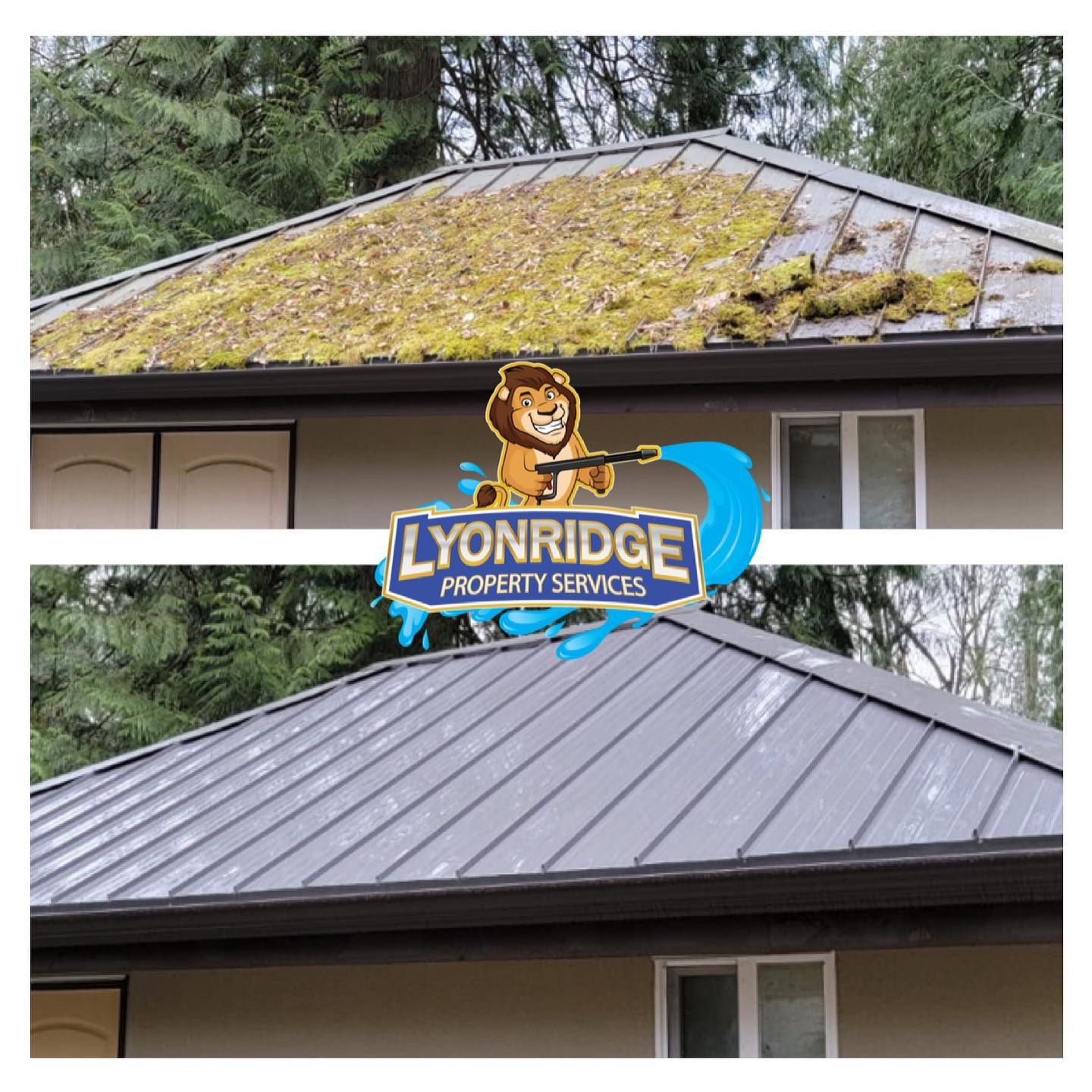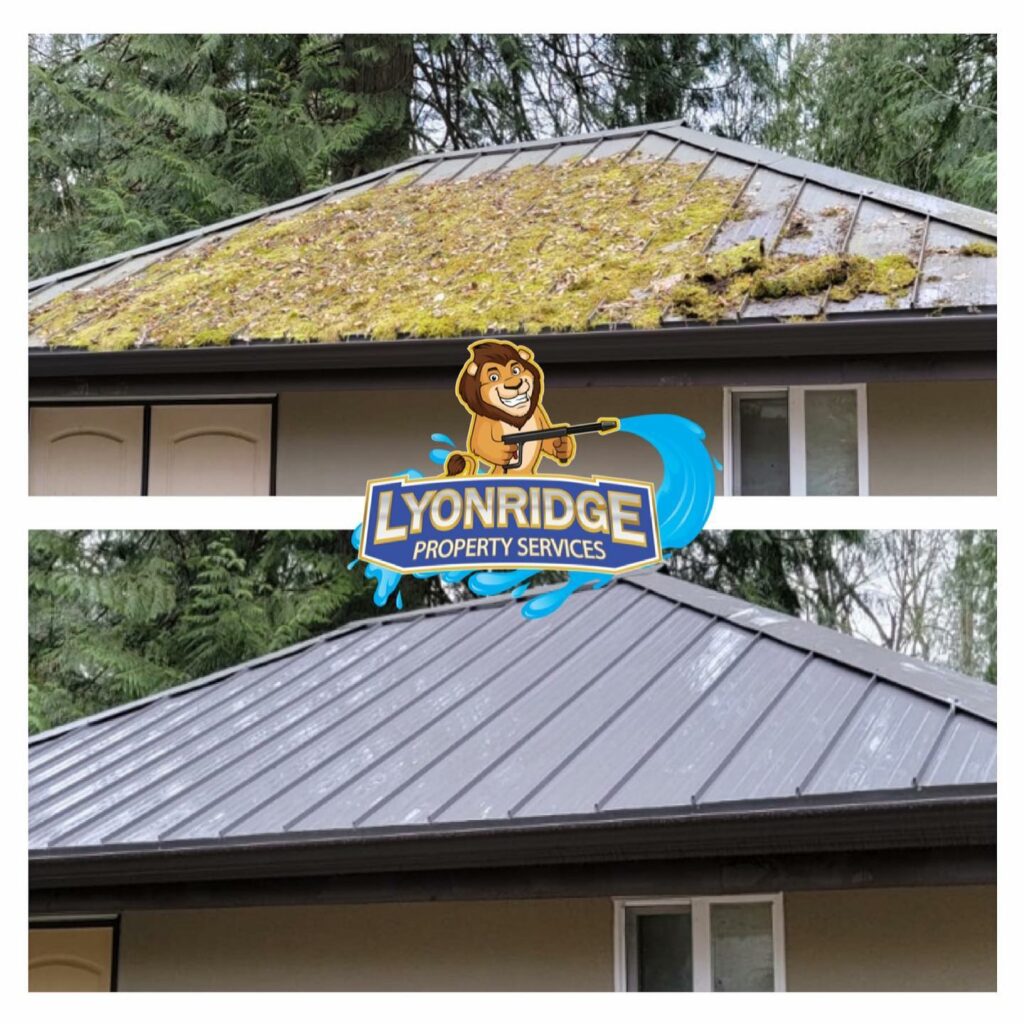 Call Today for Roof Washing


& Roof Cleaning in Richmond BC!
With an uncompromising commitment to quality, our specialized team of roof cleaning experts provides safe and reliable services throughout the Richmond area. Using only biodegradable solutions approved by Asphalt Roofing Manufacturers Association (ARMA), we take pride in delivering top-notch performance that meets stringent standards for your peace of mind. Our experienced professionals are here to ensure your roof looks great while also protecting its longevity – don't overlook this essential maintenance! Contact us today so you can keep enjoying a beautiful, secure rooftop from now on.
Purchased our home 5 years ago and recently had the guys from Lyonridge "wash" the roof to remove a build up of debris. The difference is unbelievable! Had no idea our roof ever looked like this. Looks like a brand new roof!
Rich and Jordan delivered top quality customer service on the house washing. They went above and beyond of what was expected and I would highly recommend them to anyone else!
Austin W.
Facebook Review
Fantastic service! Rich cleaned the exterior of the house and made it look brand new, including the fence and sidewalks. Totally recommend.
Tanner P.
Nextdoor Review