Local. Family Owned. Trusted.
Pressure Washing Richmond BC
And the surrounding areas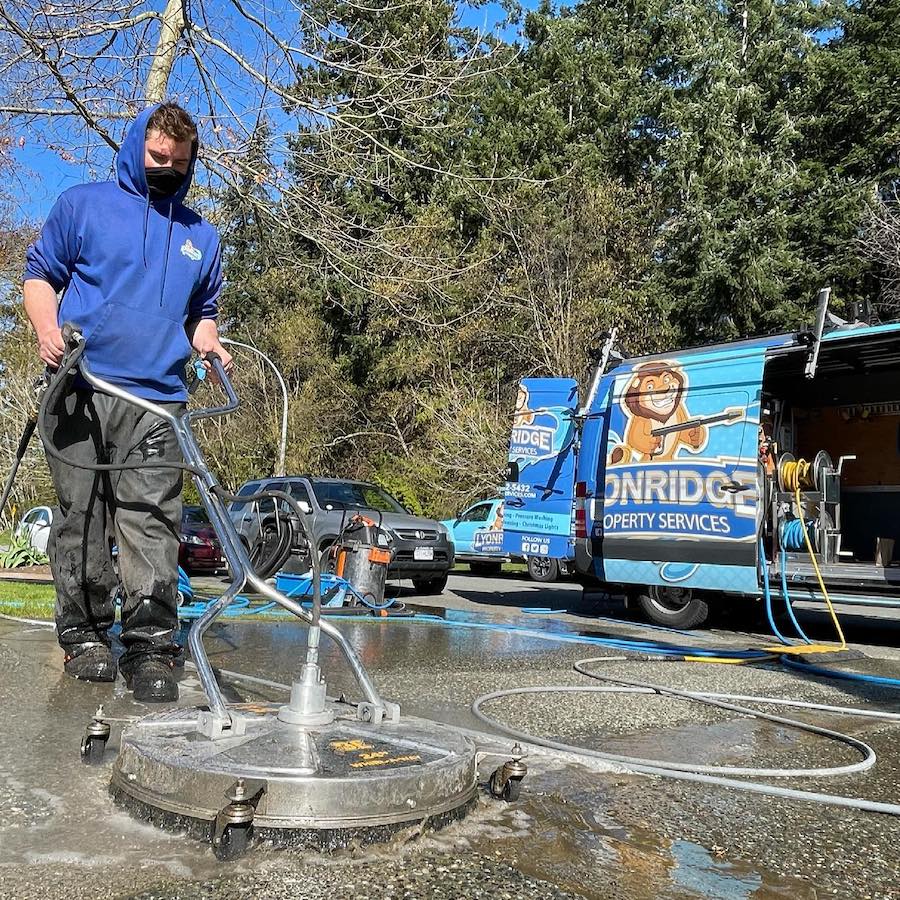 Top-Rated Pressure Washing


Services in Richmond
At Lyonridge the customer always comes first. 
Pressure washing is a powerful cleaning solution that can significantly enhance the look of your property. Not only does it effectively remove dirt, grime, mold and mildew from various surfaces – all of which cause potential long-term damage if left untreated – but also improves air quality around your home for comfortable living conditions. Moreover, in this competitive real estate market in Richmond BC., pressure washing can be an inexpensive way to increase overall value and make sure you get top dollar when selling!
At Lyonridge Property Service, we understand Richmond, BC, homeowners' unique needs. Our skilled and experienced team uses state-of-the-art equipment, eco-friendly cleaning solutions, and tried-and-true methods to deliver exceptional results. We offer a comprehensive range of pressure washing services, including exterior house washing, driveway, garage, walkway cleaning, and deck and patio cleaning.
When it comes to property maintenance and services, Lyonridge is your go-to source for unbeatable quality. Our team prioritizes safety, ensures flexible scheduling options, and provides competitive rates so you can rest easy knowing that every job will be done right – all without breaking the bank! From timely service to strict protocols protecting both customers' properties and our staff members', Lyonridge has a commitment to customer satisfaction like no other.
Searching for Pressure Washing


Companies in Richmond?
Lyonridge Property Services, one of the top pressure washing companies in Richmond, offers comprehensive power washing services. As a locally-based business with five years of experience, we can provide effective and reliable solutions to your power washing needs. Our knowledgeable technicians serve all areas near Richmond, so you'll find help from us when you search for a pressure washing near me. We also carry $5M in liability damage protection for your peace of mind. You can now stop searching for power washing services and power washing Richmond and choose us for all your pressure washing needs!
When you're looking for pressure washing services in Richmond, you will want a service you can depend on. At Lyonridge Property Services, we understand the headache of post-construction cleaning up, so we offer quality services to lighten your burden. From stubborn glues to nails and drywall mud, our staff is experienced at picking apart all construction materials. And with our power washing services, we can provide the thoroughness you need without lifting a finger. Make your life easier, and call us today for all your post-construction needs.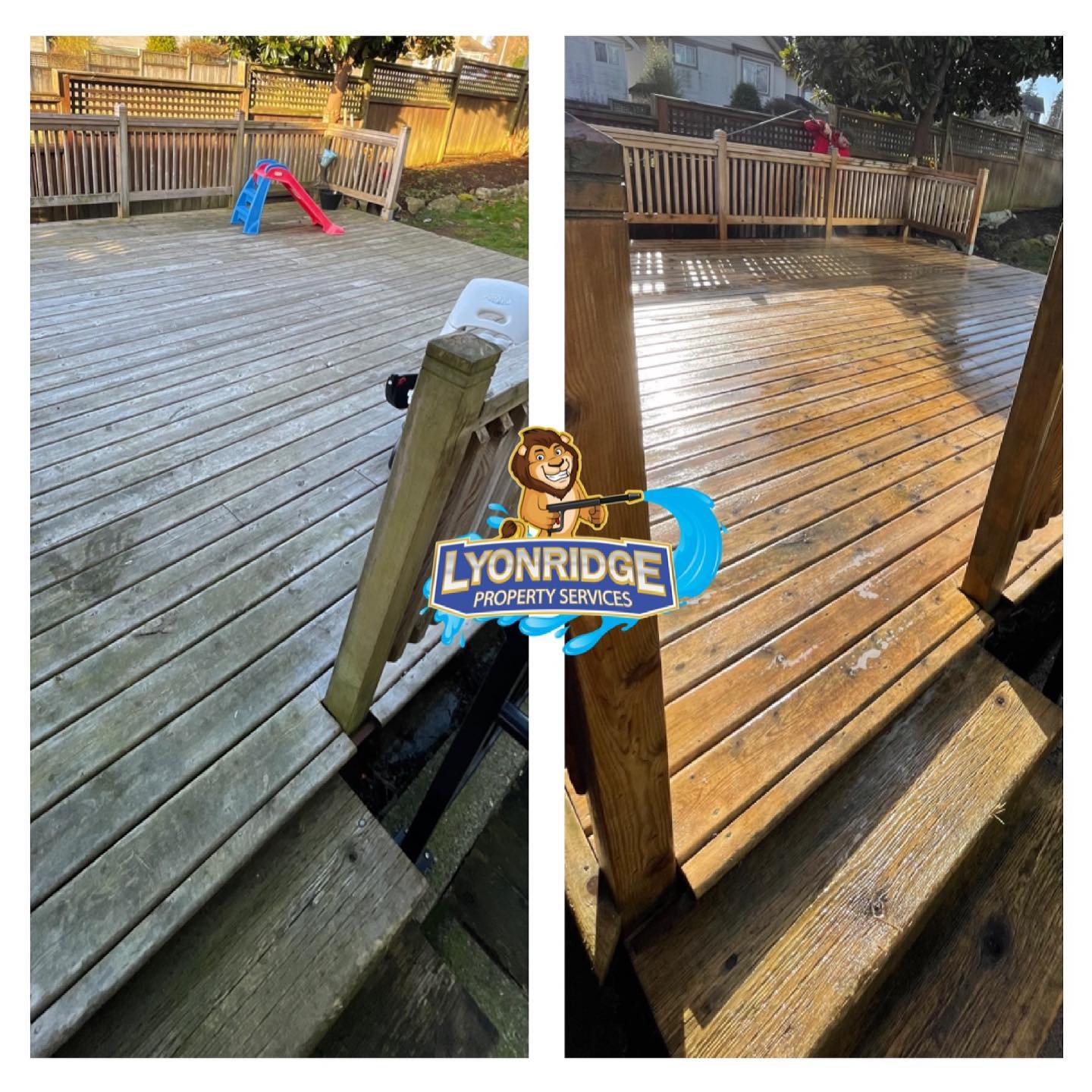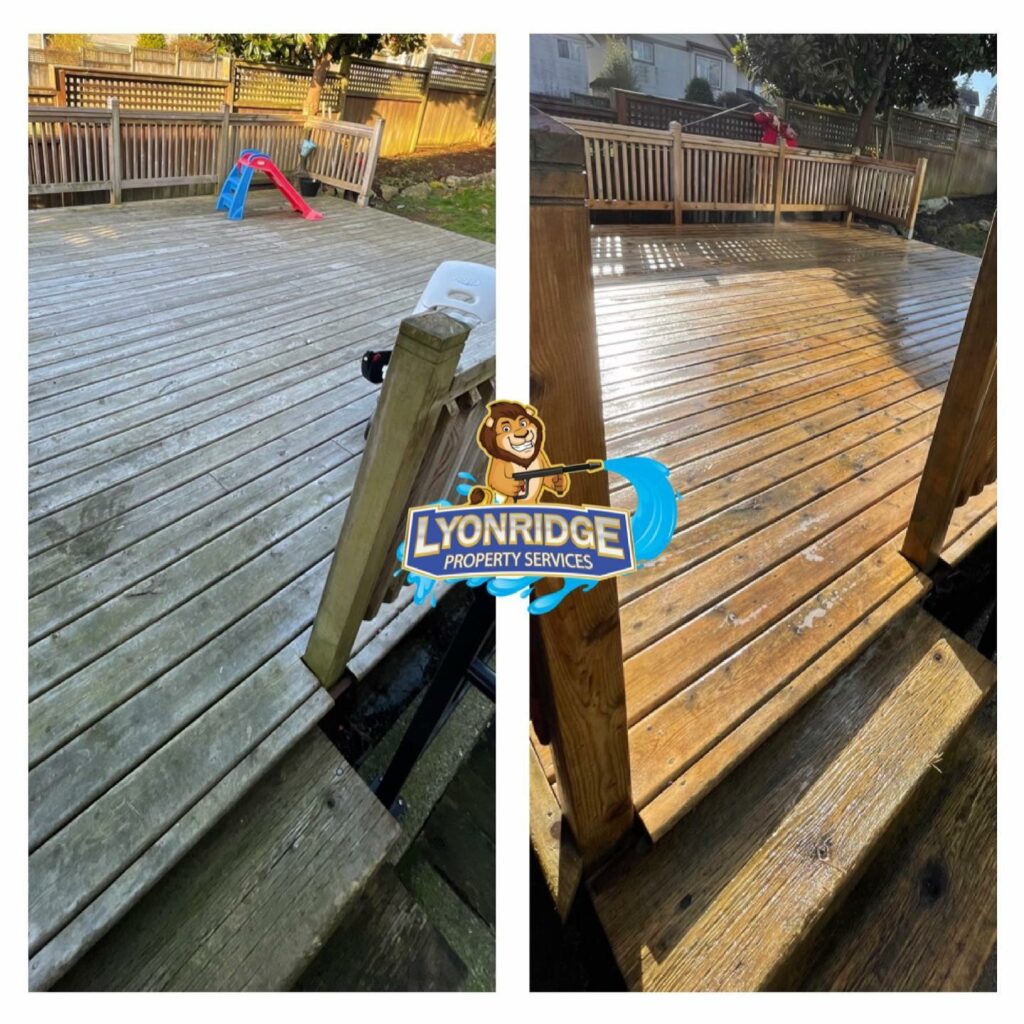 Call Us Today for a Free Quote!
We want to earn your business and turn you into a long-term customer. 
Expert Power Washing


Richmond Residents Trust
Richmond residents have trusted Lyonridge Property Services for over five years to provide superior home pressure washing services. We aim to make your home happy and healthy while helping you add value to your property. As the leading pressure washing company in Richmond, our team of professionals offers complete power-washing solutions tailored to meet each customer's specific needs. We prioritize customer service and long-term clients, looking forward to building relationships with new customers and strengthening those we already have. As one of the top pressure-washing companies Richmond has to offer, we pride ourselves on our stellar reviews!
Richmond, BC, is a genuinely charming city with abundant nature to discover. With its diverse landscape, including the Pacific Ocean, mountains, lakes, forests, and rivers, outdoor enthusiasts can enjoy hiking, biking, or strolls. Notable places include Steveston Village, Garry Point Park, and Richmond Nature Park. When searching for a place to live in Richmond, various options cater to different needs, from single individuals to families. Popular neighborhoods for singles include Brighouse, City Centre, and Steveston, while families might prefer Seafair, Westwind, or Steveston North. Richmond is also recognized for its safety and convenient amenities.
In addition, the International Buddhist Temple in Richmond, BC makes a stunning impression with its traditional Chinese architecture, lush gardens and intricate artwork. A place of serenity and contemplation, this renowned temple allows visitors to explore numerous halls & shrines or participate in meditation & chanting sessions. Tourists coming from far and wide often cite the International Buddhist Temple as one of their most memorable experiences – an essential destination for those interested in spirituality or culture!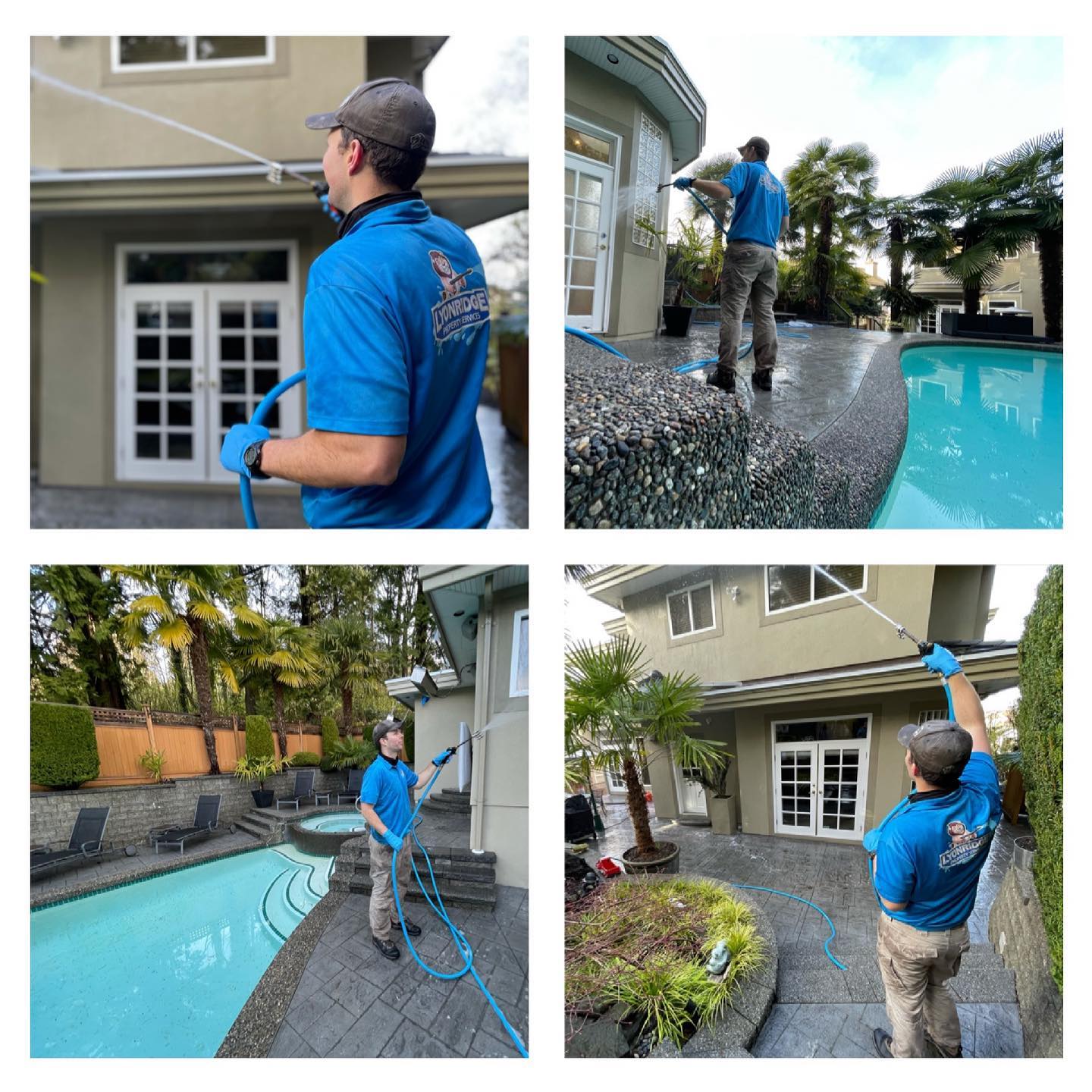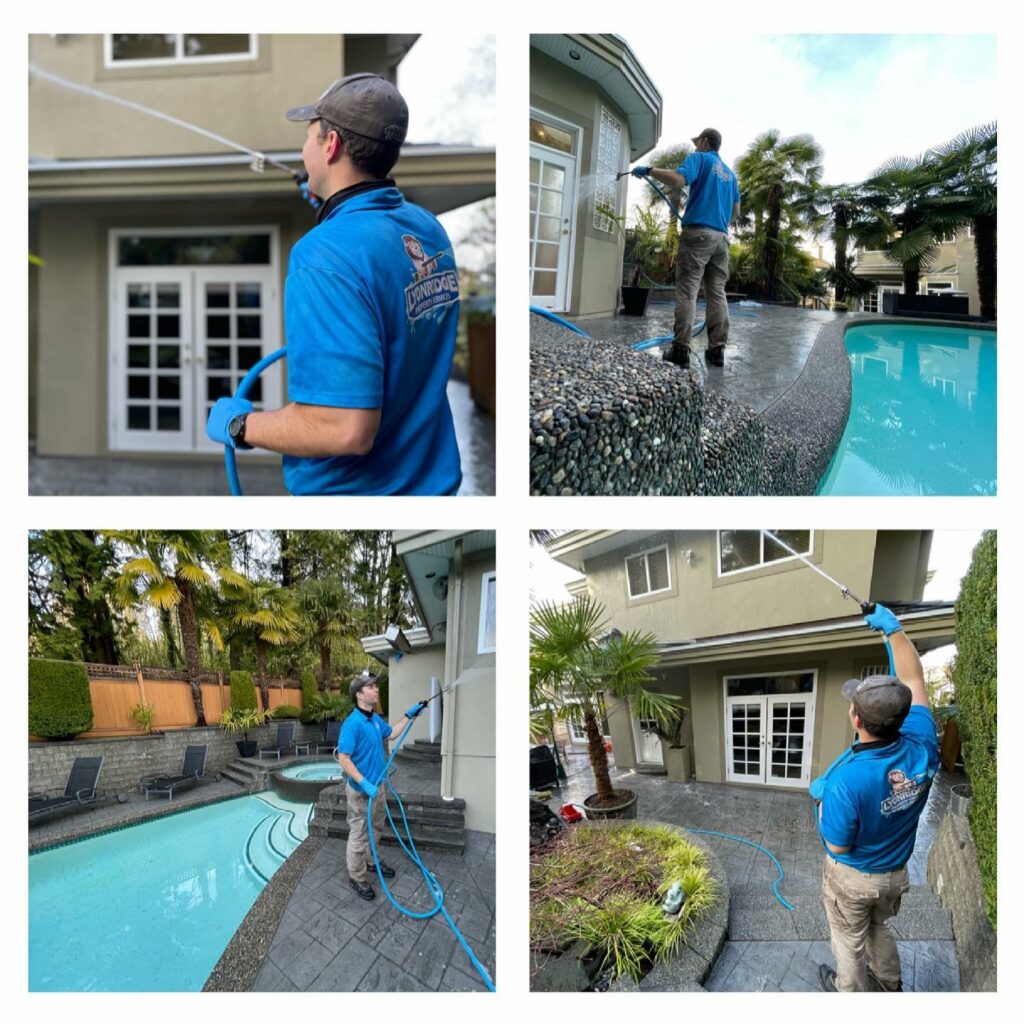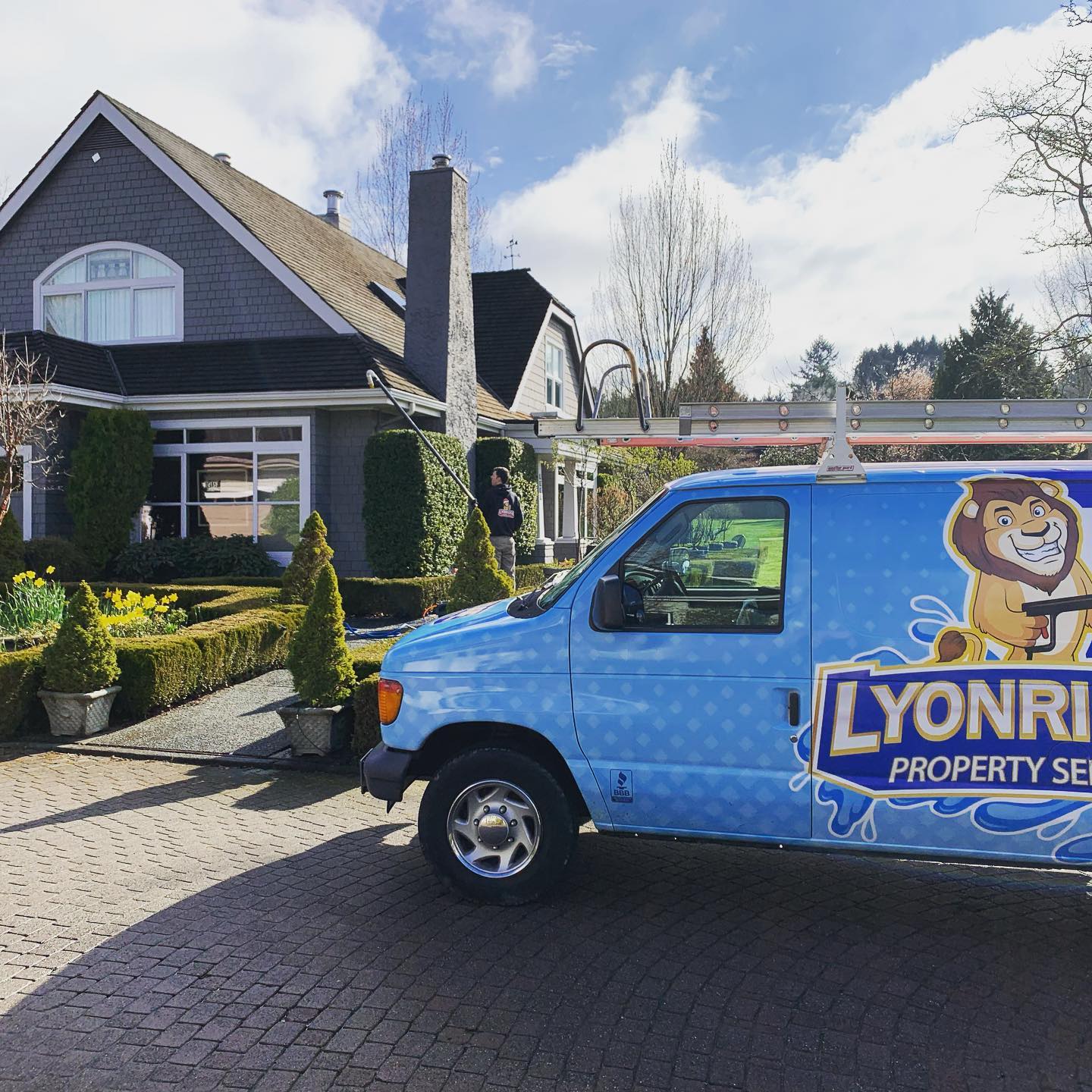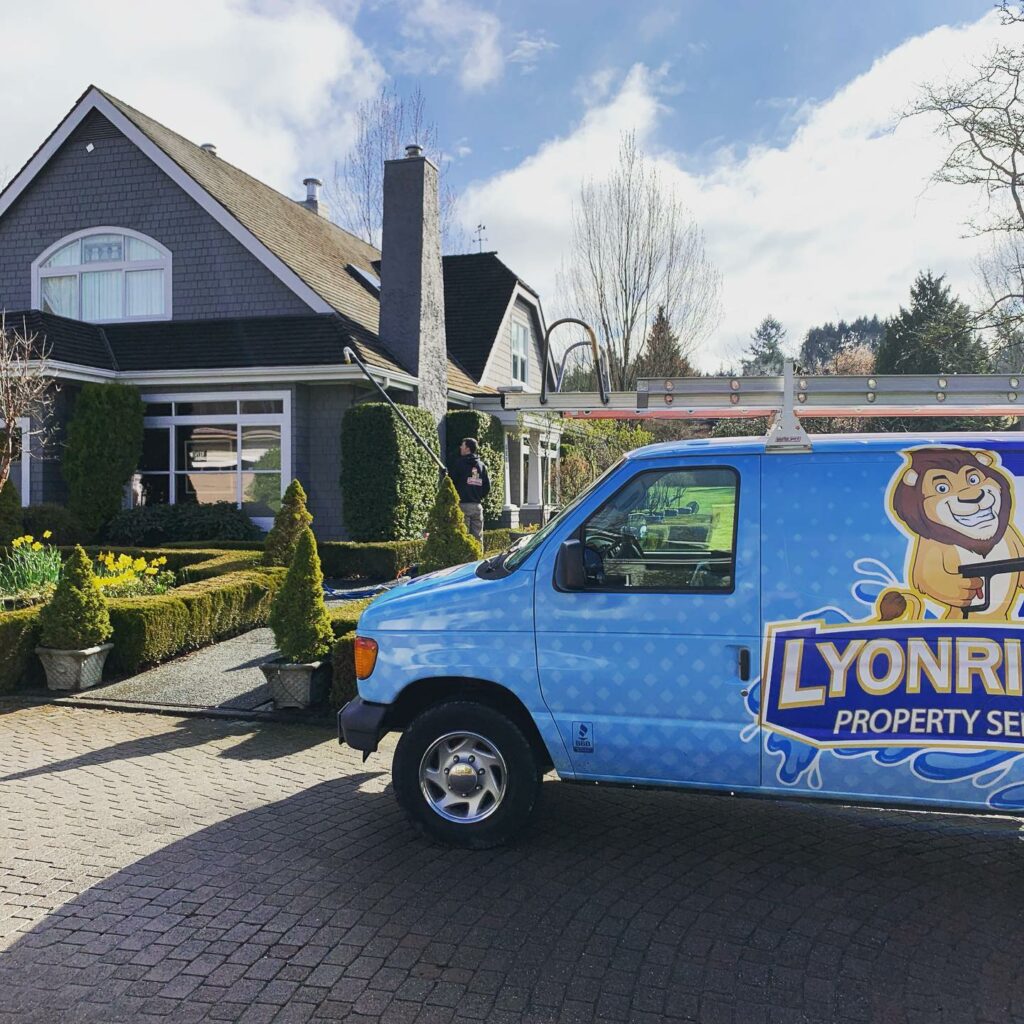 Call Today for Power Washing


& Pressure Washing in Richmond BC!
If you're looking for pressure washing near me, pressure washing Richmond, or power washing services, you're in luck with Lyonridge Property Service. Give your home the pristine look it deserves and join the numerous satisfied homeowners in Richmond, BC, who have entrusted their property to Lyonridge Property Service. To schedule an appointment or request a quote, contact us today. We look forward to seeing your smiles when you see your newly pressure-washed home!
Purchased our home 5 years ago and recently had the guys from Lyonridge "wash" the roof to remove a build up of debris. The difference is unbelievable! Had no idea our roof ever looked like this. Looks like a brand new roof!
Rich and Jordan delivered top quality customer service on the house washing. They went above and beyond of what was expected and I would highly recommend them to anyone else!
Austin W.
Facebook Review
Fantastic service! Rich cleaned the exterior of the house and made it look brand new, including the fence and sidewalks. Totally recommend.
Tanner P.
Nextdoor Review
And the surrounding areas