Local. Family Owned. Trusted.
Commercial Pressure Washing Richmond BC
And the surrounding areas
Commercial Power Washing


Richmond, BC Residents Trust
At Lyonridge the customer always comes first. 
Has it been a while since you've had the exterior surfaces of your business thoroughly cleaned? More than likely, your business is overdue for a cleaning. With the amount of foot traffic that your business receives, you should have your property pressure washed often, especially if it's visibly dirty. Pressure washing is an easy, affordable, and convenient way to restore the beauty of your property and remove any unwanted materials from your property. If you're in need of commercial power washing in Richmond, BC, the company to turn to is Lyonridge Property Services. We are a reputable company in the Richmond area that offers high-quality services at a reasonable price. We offer a full range of commercial pressure washing services that are bound to meet your needs, like parking lot cleaning, awning cleaning and sealing, soft washing, window cleaning, parking garage cleaning, graffiti cleaning, gum removal, and more. We also offer routine maintenance packages, so your property looks great at all times. 
Transform Your Business


With Commercial Pressure Cleaning
Do you feel like the exterior surfaces of your property, like your commercial building or parking lot, appear dirty, discolored, or dull? While it may seem like there's nothing that can be done to fix these problems other than replacing these surfaces, you would be surprised what pressure washing can do for your business. Pressure washing has the capability of transforming the exterior surfaces of your business and restoring its beauty. Grime, dirt, stains, organic materials, etc., can really diminish the look of your building, and they can also break down these surfaces. Early deterioration is typically the culprit of these materials on your building and parking lot. This means that effectively removing these materials from the exterior surfaces of your building and property and keeping them off is your best option for extending the lifespan of these surfaces and improving and maintaining the look of your business. Routine commercial pressure cleaning services will create a healthier, and more presentable working environment.
When it comes to pressure washing, you will only receive the benefits that it offers if it's done correctly. While pressure washing is an excellent way to clean and maintain your property, it needs to be done by a professional with experience handling a pressure washer. If the wrong technique or method were to be used, for instance, if a high-pressure wash method were used on a fragile material like vinyl siding, it could cause irreversible damage. Not to mention, if the equipment was to be mishandled, you risk someone getting hurt. This is where we come in. Our team is up-to-date on safety practices, we treat your business with respect and care, and we will work diligently to provide you with an incredible commercial pressure washing service and results without harming the exterior surfaces of your building in the process. You can trust that our team provides the best and safest commercial pressure washing in Richmond, BC.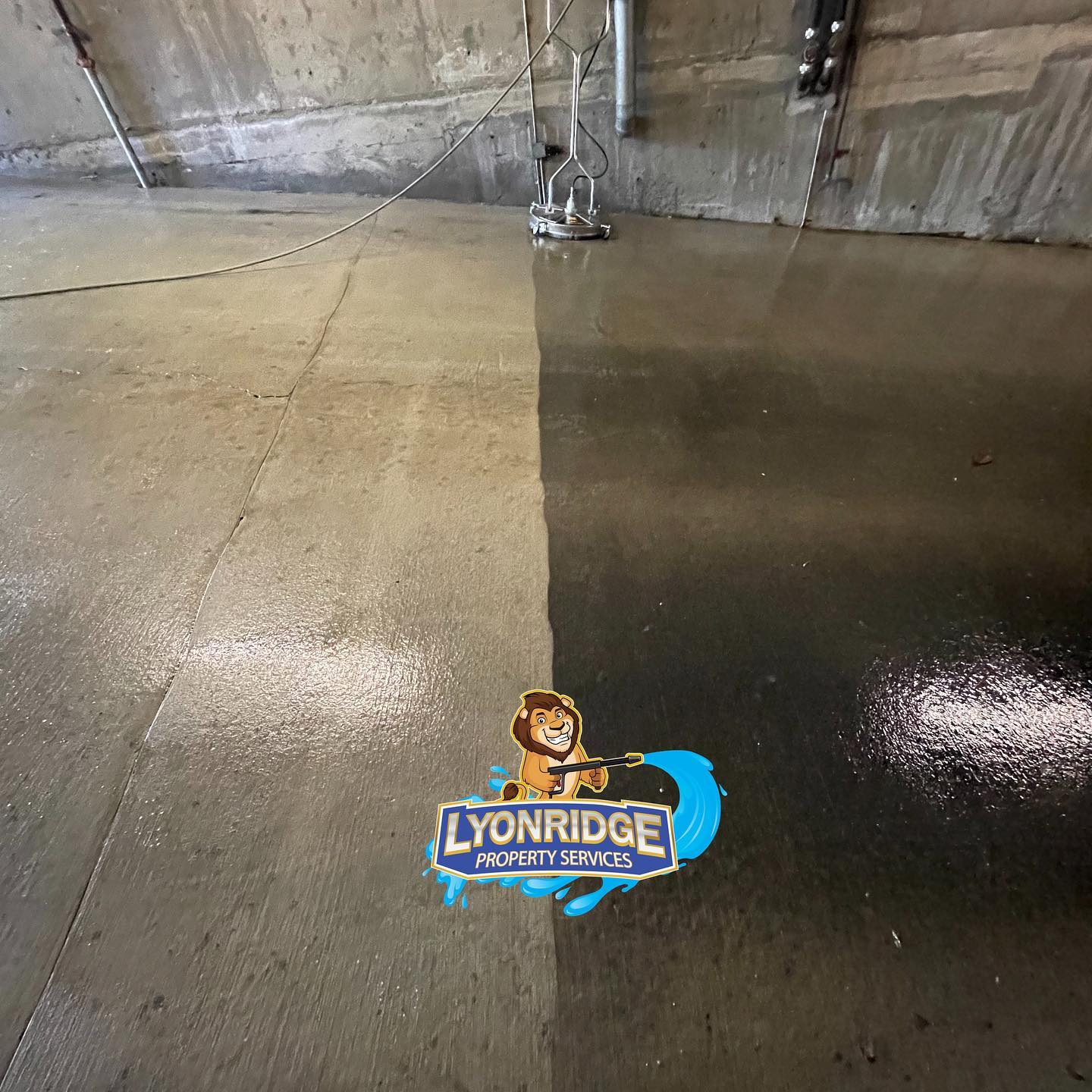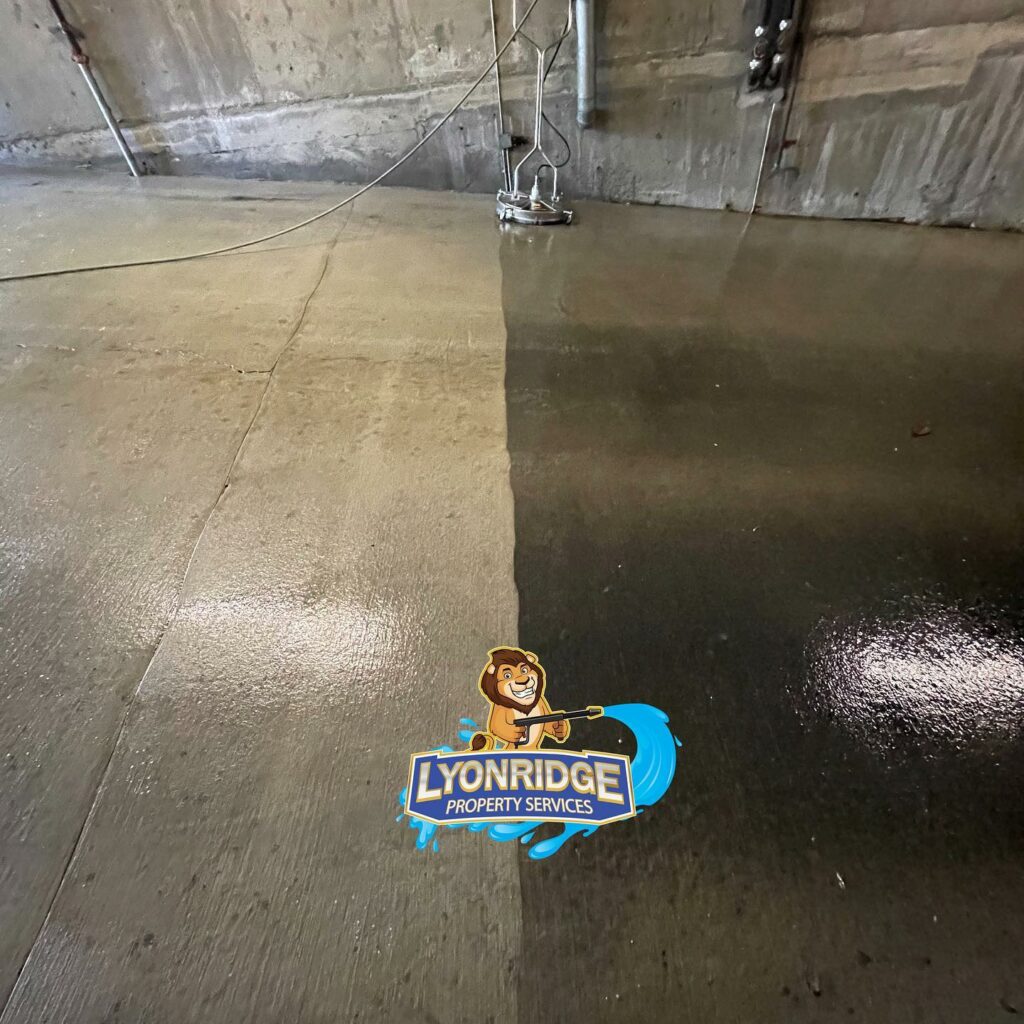 Call Us Today for a Free Quote!
We want to earn your business and turn you into a long-term customer. 
Professional


Commercial Window Cleaning In Richmond, BC
Do you tend to forget about cleaning your windows? Whether you forget to clean them or you neglect them due to having up-high windows, neglecting them isn't recommended. Windows are just like any other investment, they need to be taken care of to last. When neglected, dust, dirt, smudges, fingerprints, bird droppings, pollen, etc., will build up and can cause early wear and tear. This can weaken your windows and cause a host of problems to occur, which include; a lack of insulation, cracks, chips, and more. Not to mention, your windows will look unappealing when these materials build up on them. While dirty windows may not seem like a big deal, they can be distracting to your customers and leave a bad first impression. Did you know that dirty windows can also impact a person's health, especially if your employees or customers already have allergies or asthma? Built-up dust can impact the air quality in your building. It's important to remember that a clean office or building is a happier and healthier one. Our commercial window cleaning in Richmond, BC, is a simple way to get your windows back to looking as good as new. Our window cleaning service will boost the curb appeal of your windows, preventing health problems, and saving you time and energy from having to clean them yourself.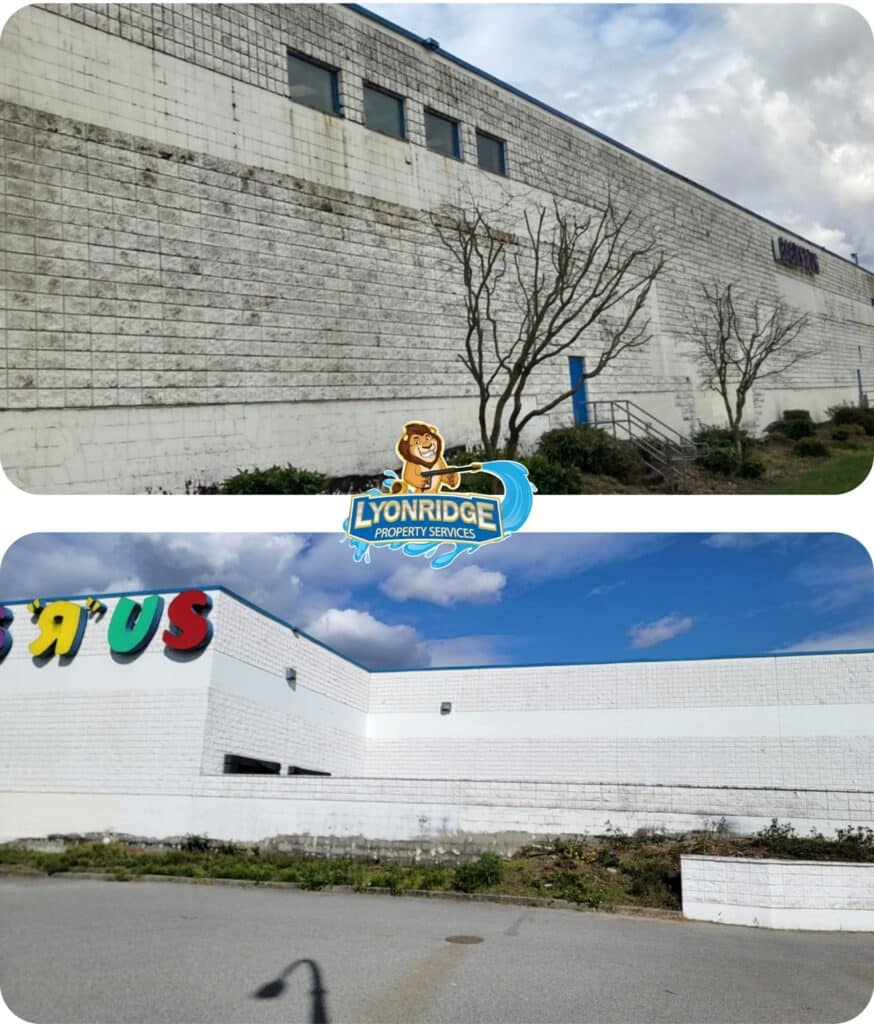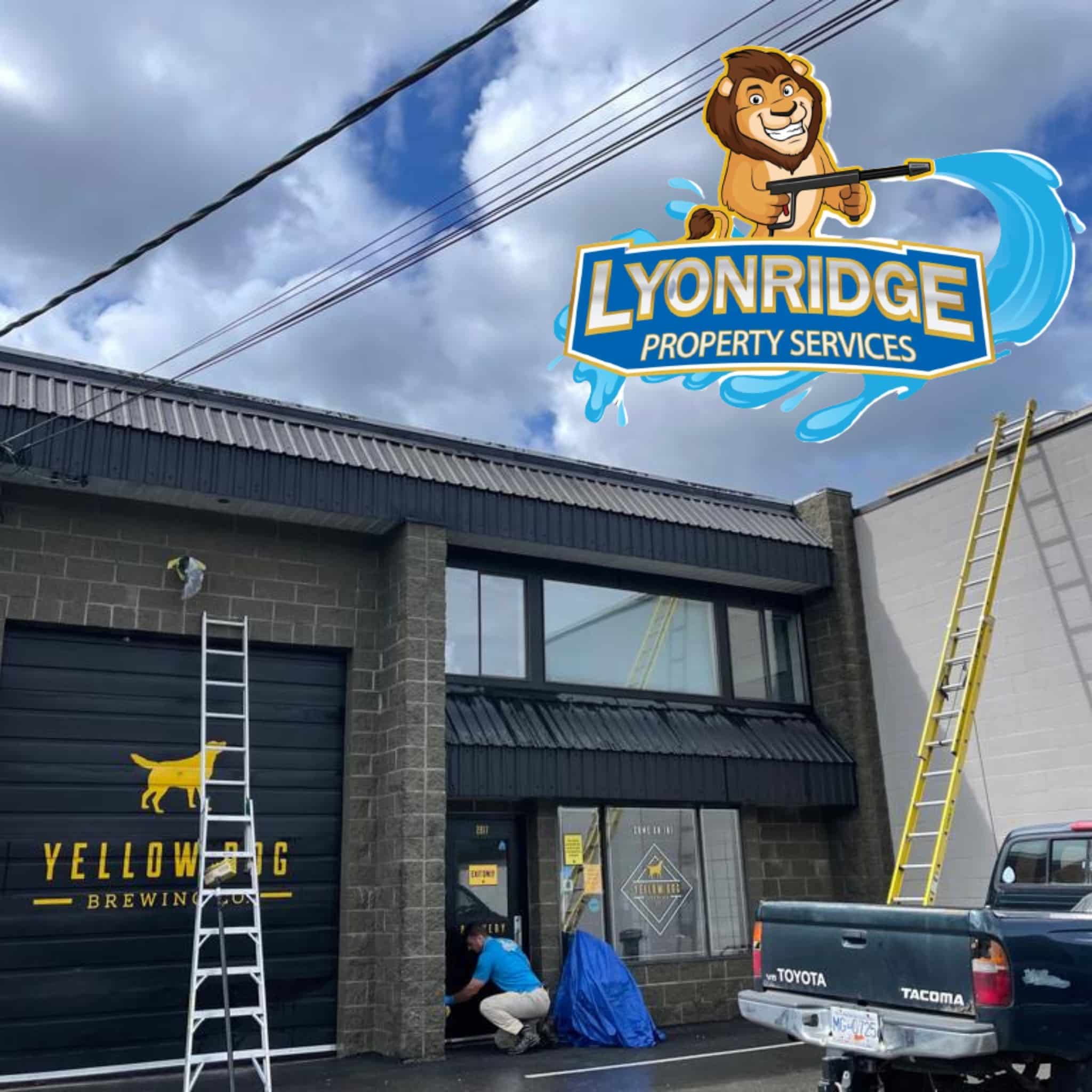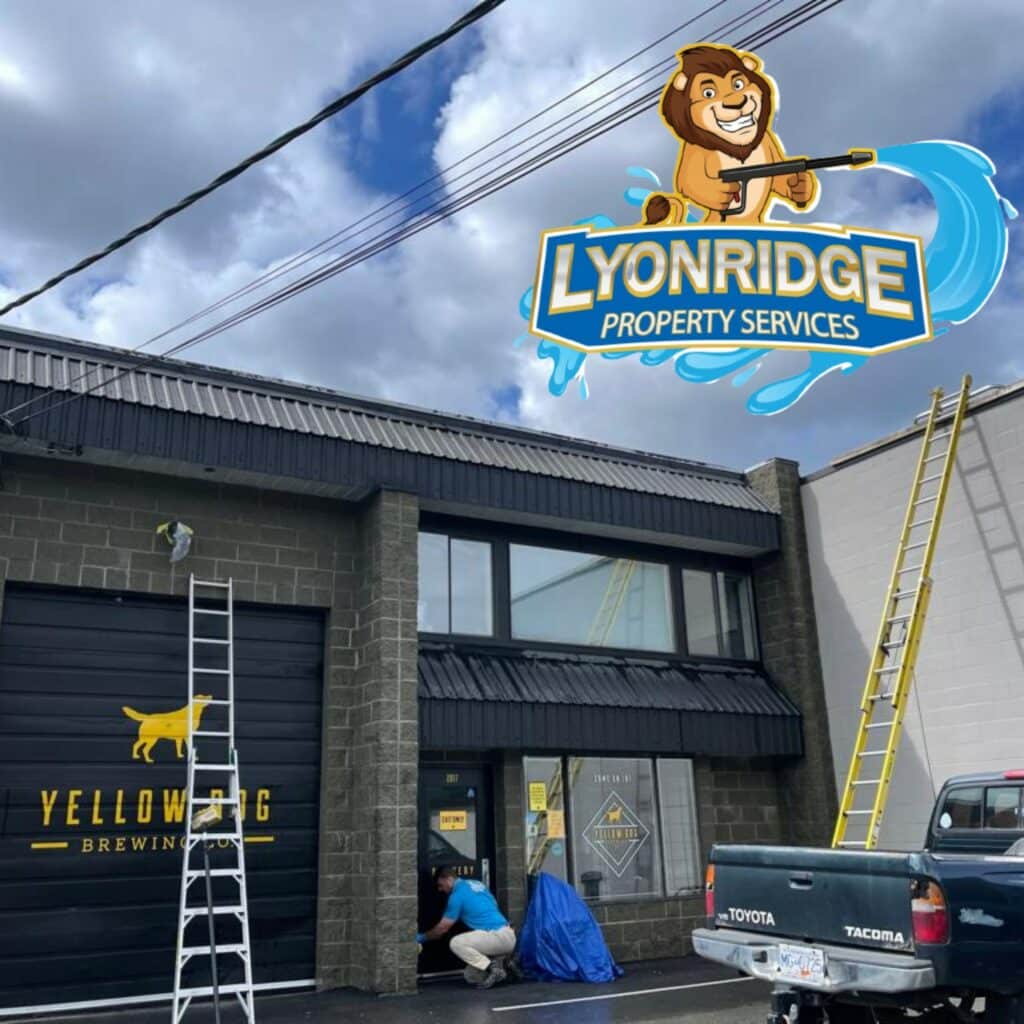 Contact Our Team


For A Trusted Commercial Power Washing Service Today!
Are you ready to take back control of the health and appearance of your commercial building and property? The best and easiest way to do this is with the help of our team at Lyonridge Property Services. We have what it takes to provide you with the best commercial power washing service in the Richmond area. To learn more about our services, make sure you reach out to our team today!
Purchased our home 5 years ago and recently had the guys from Lyonridge "wash" the roof to remove a build up of debris. The difference is unbelievable! Had no idea our roof ever looked like this. Looks like a brand new roof!
Rich and Jordan delivered top quality customer service on the house washing. They went above and beyond of what was expected and I would highly recommend them to anyone else!
Austin W.
Facebook Review
Fantastic service! Rich cleaned the exterior of the house and made it look brand new, including the fence and sidewalks. Totally recommend.
Tanner P.
Nextdoor Review
And the surrounding areas