Local. Family Owned. Trusted.
House Washing Richmond BC
And the surrounding areas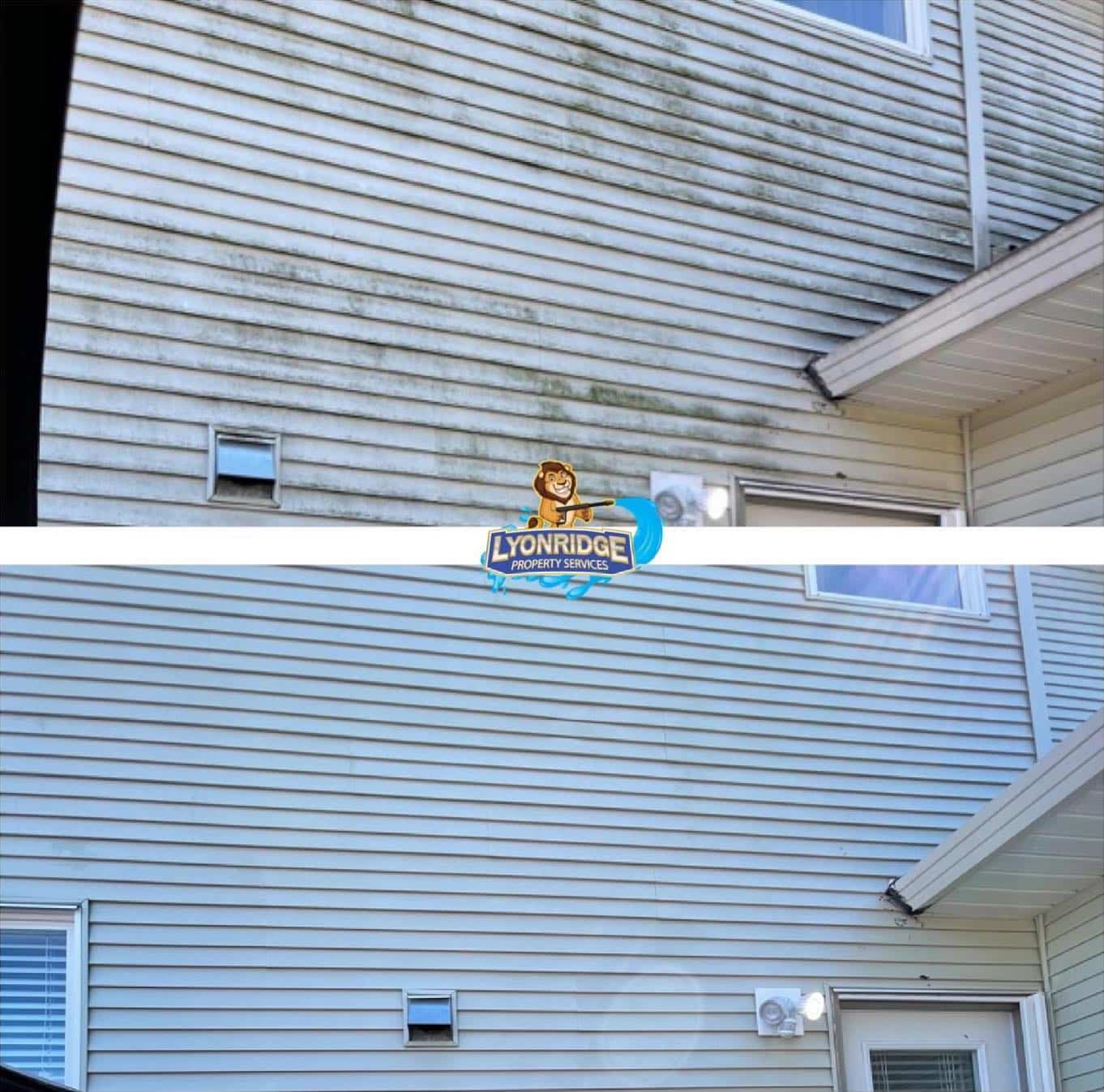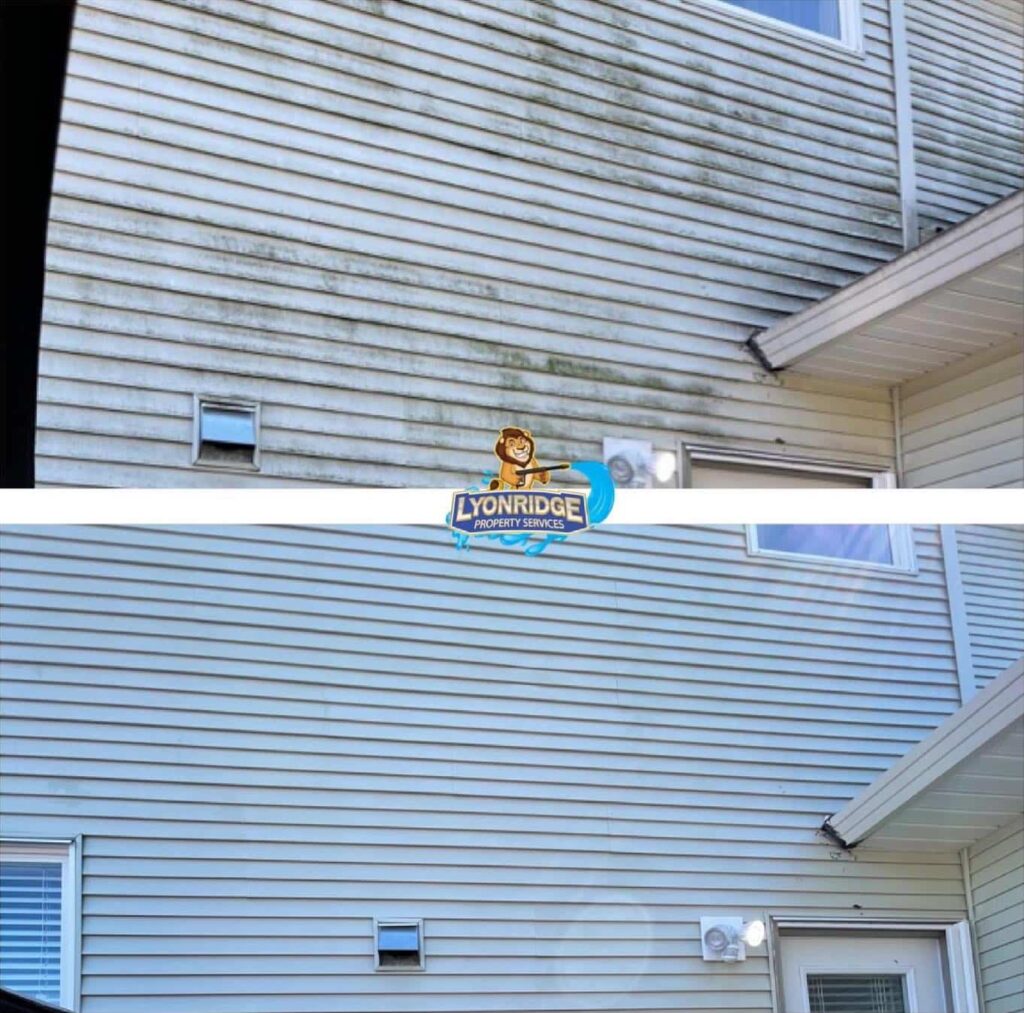 Top-Rated House Washing


in Richmond
At Lyonridge the customer always comes first. 
Are you looking for a way to give your home's exterior the makeover it needs? Then look no further than Lyonridge Property Services! We provide high-quality services that remove dirt and grime, remove fading paint, revitalize brick and wood siding, restore roof shingles, and make concrete driveways sparkle. Our two customizable house washing options – traditional pressure washing or soft washing – ensure that we can provide an effective cleansing solution anytime with minimal damage to the cleaned surfaces. With us on the job, you'll have a beautiful outdoor space in no time. Learn why we're some of the best exterior house cleaning Richmond offers.
As a top-rated house washing service, we offer exterior house cleaning services that help keep your home looking its best. Our team of exterior house wash professionals will provide comprehensive, expert house washing service, using the safest cleaning methods and top-of-the-line equipment to clean your home's exterior. We understand the importance of a well-maintained property, so we provide you with the most reliable exterior cleaning solutions in the business. Choose us to give the outside of your home the makeover it deserves!
Whether your home is covered in mildew, dirt, or algae, hiring a professional house washing service like Lyonridge Property Services can prevent further damage to your home's exterior. Regular exterior cleanings can help maintain the resale value and give homeowners peace of mind that their property will look its best. Our professional house cleaners utilize soft wash technology designed explicitly for house washing so as not to cause any damage to your home's siding – no matter what type of siding you may have. Investing in a regular house washing from Lyonridge Property Services will remove unsightly stains, destroy grime and pollution buildup, and ensure your home's longevity. Strike the prevention pose today with a top-of-the-line house wash from us!
Searching for Richmond


House Washing Near Me?
At Lyonridge Property Services, we believe that professionally washing your house is the best way to keep it looking great. We use both traditional house washing techniques and innovative soft washing treatments to ensure that all parts of your exterior are effectively and safely cleaned. Our services will leave your home sparkling clean and help you save time and money by preventing early signs of wear and tear on surfaces such as paintwork and cladding. With Lyonridge Property Services, you can be sure you're getting the best possible result every time.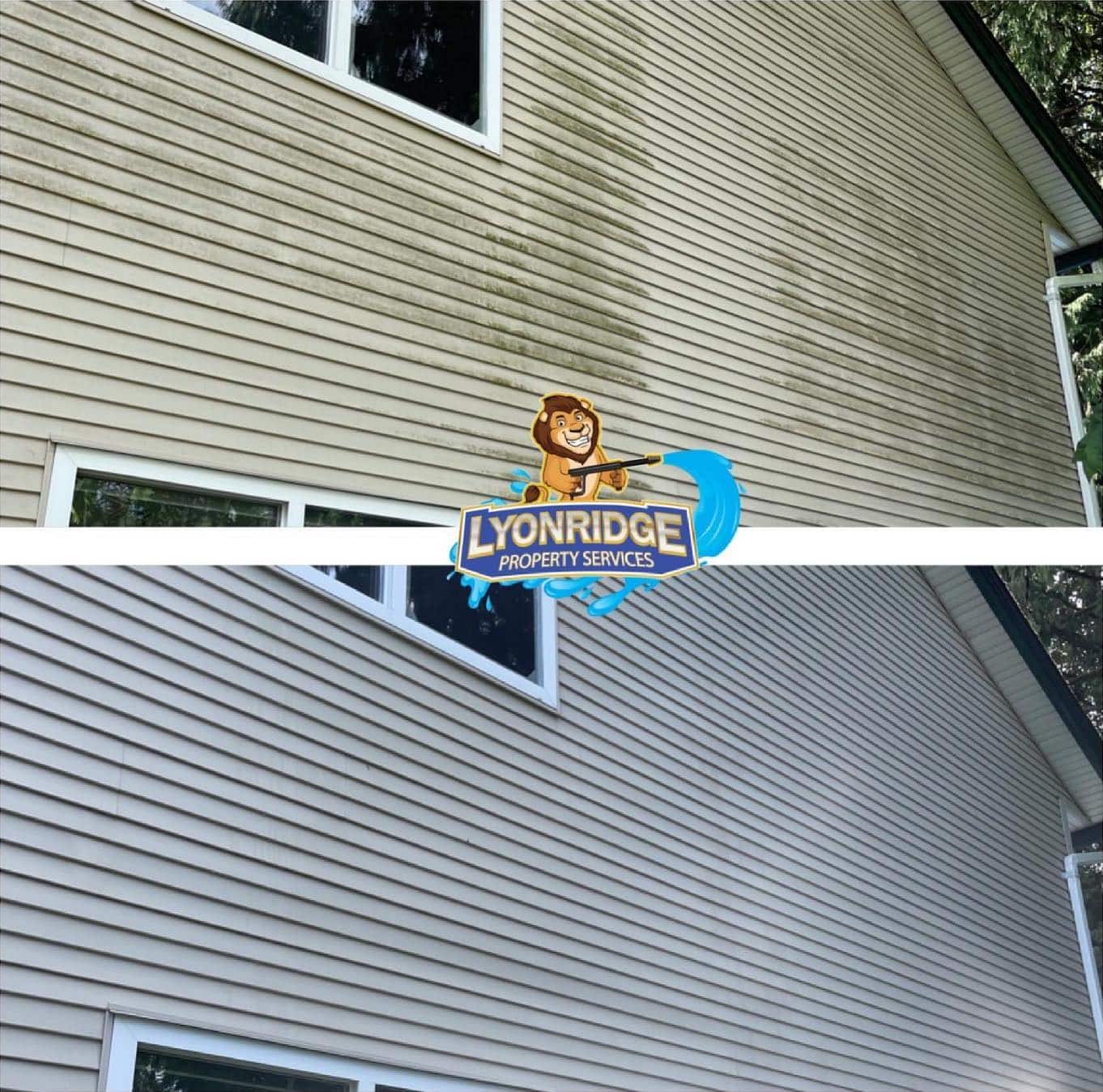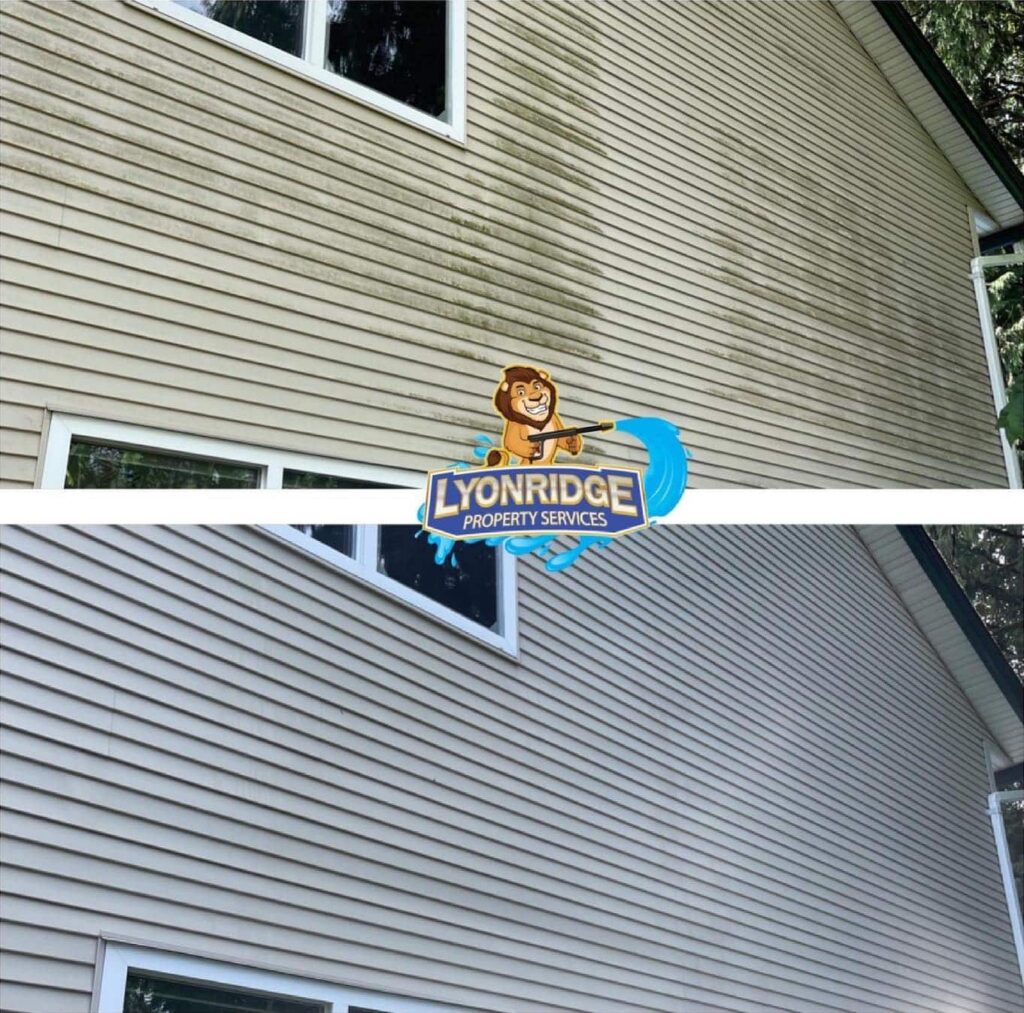 Call Us Today for a Free Quote!
We want to earn your business and turn you into a long-term customer. 
Expert Exterior House Cleaning


Richmond Residents Trust
When you choose to use the exterior house washing services offered by Lyonridge Property Services, we ensure that quality and satisfaction are our top priorities. Our experienced staff will provide your house with a deep, thoroughly clean, right down to the toughest spots that other services may miss. We use only natural and environmentally friendly cleaning solutions, ensuring your property is left looking fresh and sparkling without any worries of harming its owners or the environment. With our interior house washing services, you can be confident that you have the best around caring for your home.
Richmond boasts a diverse population and offers plenty of exciting experiences to explore. Attractions such as the Richmond Night Market, the Gulf of Georgia Cannery National Historic Site, and the Britannia Shipyards National Historic Site are popular destinations. Additionally, an array of excellent restaurants, cafes, and shops await residents and visitors alike. A significant advantage of living in Richmond is the access to extensive city amenities without the high costs. Expenses are generally lower than in the city, allowing for potential savings without sacrificing the benefits of urban living. Richmond's transit system is reliable and well-connected, offering numerous bus and train services throughout the city and Greater Vancouver.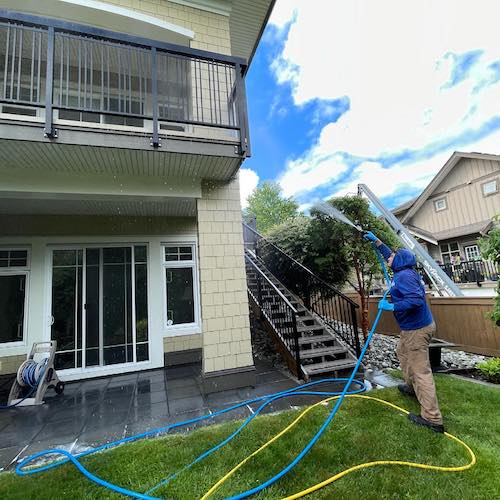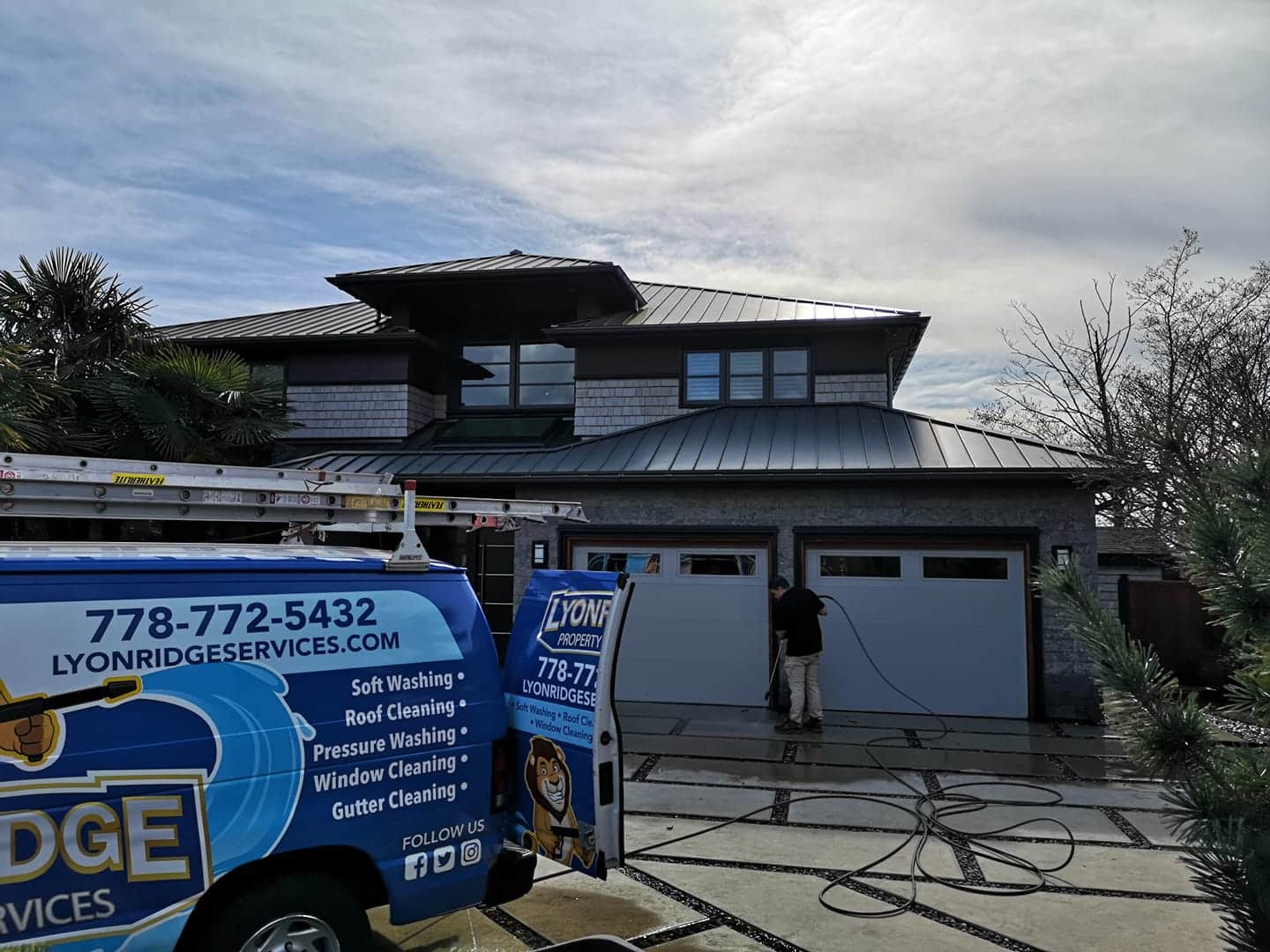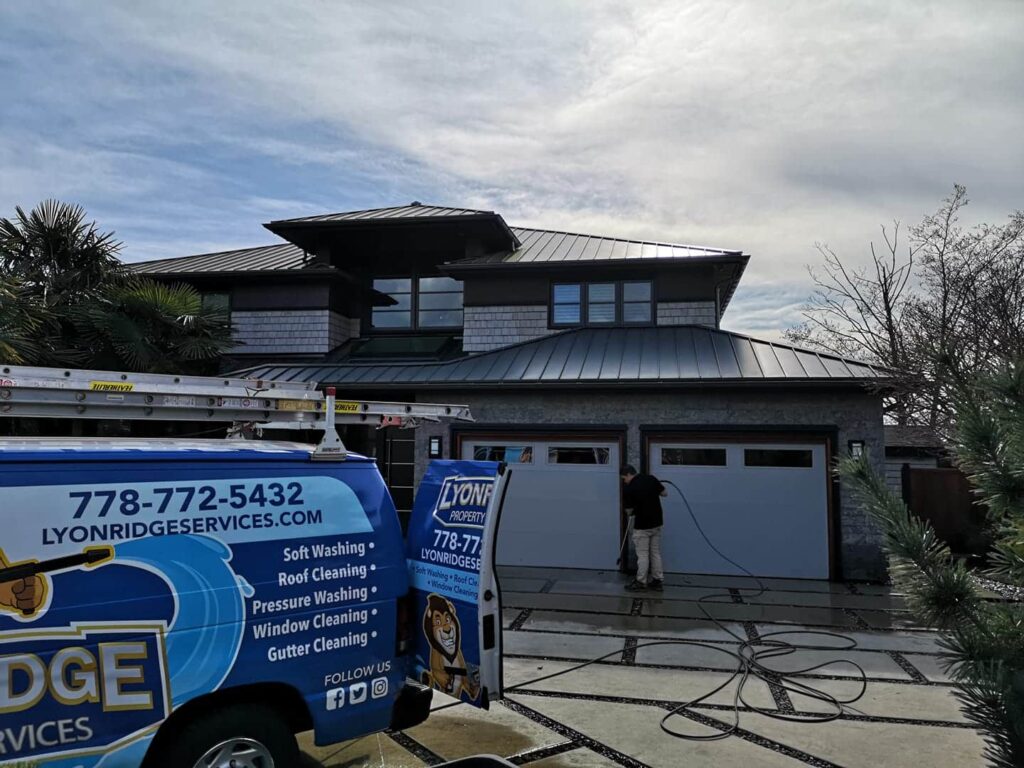 Call Today for Exterior House


Washing in Richmond BC!
At Lyonridge Property Services, we strive to deliver the highest quality exterior house washing services with customer satisfaction in mind. With a team of trained professionals and state-of-the-art equipment, we guarantee that you will be delighted with the results of our house washing services. Our goal is to provide our customers with an unmatched level of service, making every house-washing project run smoothly and efficiently to give you peace of mind. When searching for reliable and trustworthy house washing near me solutions, trust Lyonridge – your local expert in exterior house washing services.
Homeowners who invest in exterior cleaning services enjoy the aesthetic value of a beautiful, freshly washed property and the financial benefits of preserving their home's lifespan. When you choose Lyonridge Property Services for your exterior house washing or soft washing needs, you can expect uncompromising quality and service from our courteous technicians. At Lyonridge Property Services, we treat every home like our own and are committed to providing optimal results every time. Plus, our unique cleaning system ensures you'll be enjoying your clean home long after we're gone. So why wait? Let us take some of the stress off your plate with our superior exterior cleaning services. Get in touch with us at Lyonridge Property Services to see the best house washing Richmond has to offer for yourself!
Purchased our home 5 years ago and recently had the guys from Lyonridge "wash" the roof to remove a build up of debris. The difference is unbelievable! Had no idea our roof ever looked like this. Looks like a brand new roof!
Rich and Jordan delivered top quality customer service on the house washing. They went above and beyond of what was expected and I would highly recommend them to anyone else!
Austin W.
Facebook Review
Fantastic service! Rich cleaned the exterior of the house and made it look brand new, including the fence and sidewalks. Totally recommend.
Tanner P.
Nextdoor Review