Local. Family Owned. Trusted.
Window Cleaning Langley Township BC
And the surrounding areas
A Clear Window to Nature:


Window Cleaning in Langley Township
At Lyonridge the customer always comes first. 
Residential window cleaning is an essential aspect of home maintenance in Langley Township, British Columbia. The area is known for its natural beauty, and residents often take pride in the appearance of their homes. However, Langley Township's damp climate can lead to a buildup of dirt, grime, and other contaminants on windows, which can detract from the home's appearance and damage the windows over time.
Professional window cleaning services can help to maintain the appearance and functionality of the home's windows. By using specialized equipment and cleaning solutions, professional window cleaners can remove dirt, grime, and other contaminants from the windows, leaving them clear and streak-free. Regular window cleaning can also prevent damage to the windows caused by contaminants and moisture, extending the life of the windows and saving homeowners money in the long run.
Residential window cleaning is particularly important for homes located near major roads or highways, where pollutants such as vehicle exhaust and dirt can accumulate on the windows. These contaminants can not only be unsightly but can also be harmful to the health of those living in the home.
In addition to maintaining the appearance and functionality of the windows, regular window cleaning can also improve the quality of life for homeowners. Clean windows allow more natural light to enter the home, improving the indoor environment and reducing the need for artificial lighting. Clean windows also provide clearer views of the outdoors, allowing homeowners to enjoy the natural beauty of Langley Township from the comfort of their homes. As the leading window cleaning service in Langley Township, Lyonridge Property Services plays a significant role in maintaining the sparkling charm of these homes.
A Local,


Trusted Window Cleaning Company
As a window cleaning company based in Langley Township, we understand the unique challenges posed by the local climate. The often damp and misty weather, while adding a distinct beauty to the area, can also lead to the accumulation of grime, dirt, and mildew on windows. Over time, this accumulation can obstruct the clarity of the windows and mar the overall appearance of the homes.
At Lyonridge Property Services, we have the expertise and the resources to effectively tackle these challenges. Our decade-long presence in this field equips us with an in-depth understanding of the various factors that can affect the cleanliness and longevity of windows in this region. We leverage this understanding to provide a window cleaning service that is comprehensive, effective, and tailored to the specific needs of your home.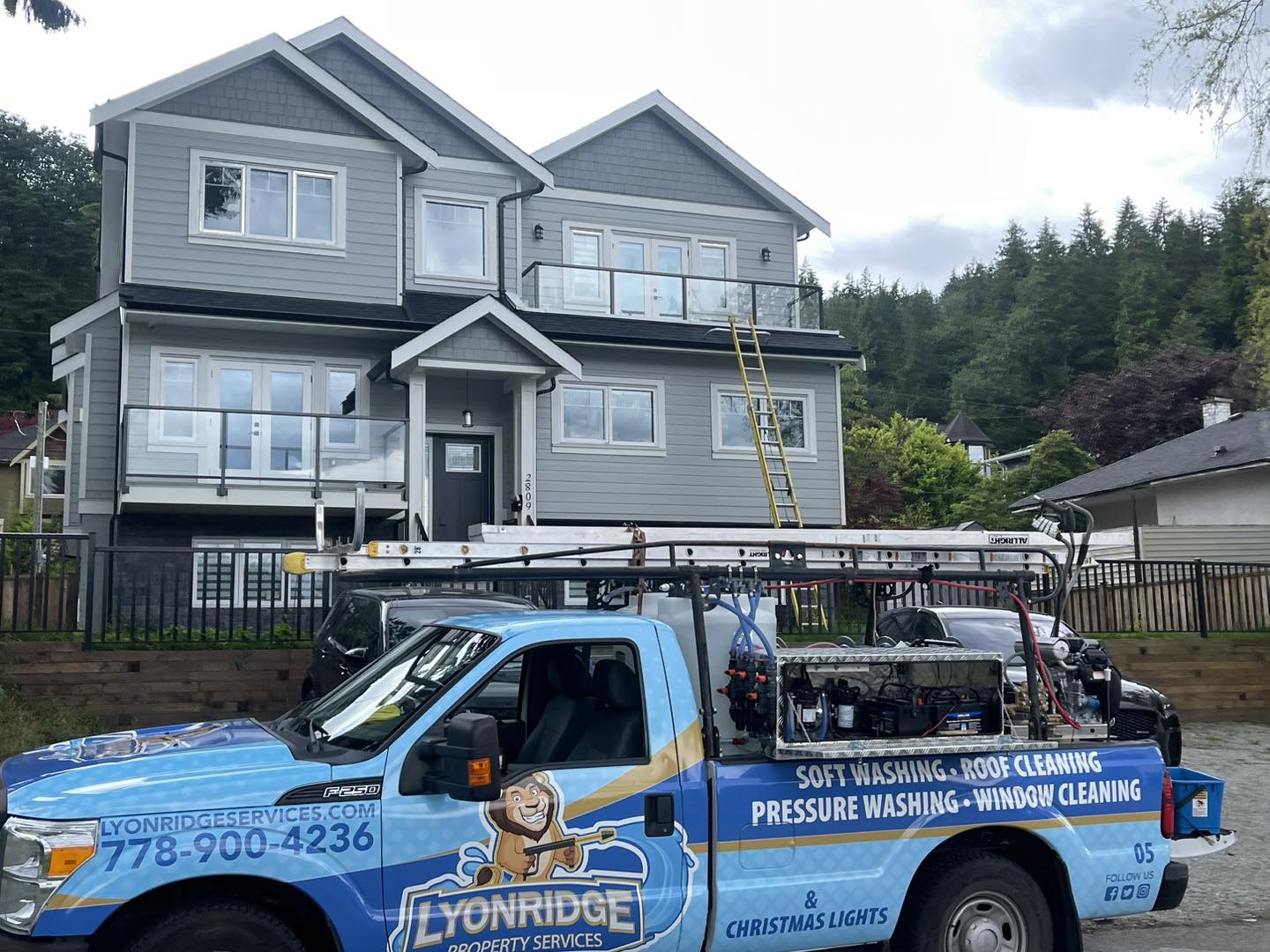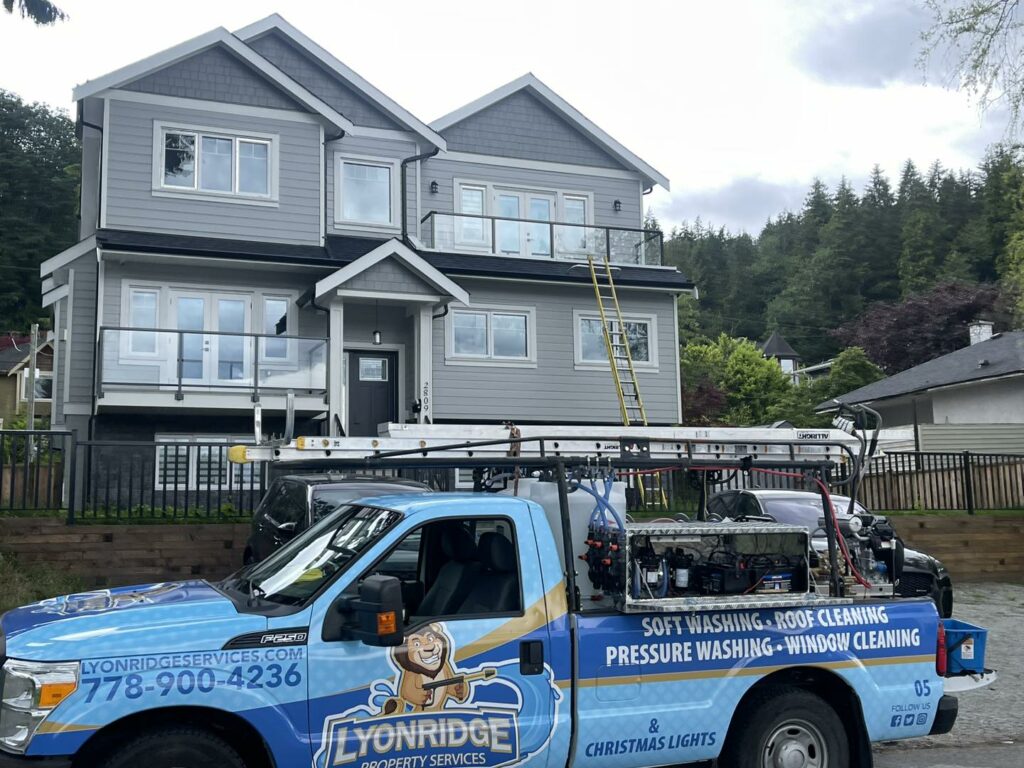 Call Us Today for a Free Quote!
We want to earn your business and turn you into a long-term customer. 
Customized,


Tailored Window Cleaning for Langley Residents
What sets our window cleaning service apart is our unwavering commitment to excellence. We have perfected our window cleaning techniques to ensure a streak-free shine. Our team of trained professionals is skilled in handling a variety of window types and cleaning challenges. Our services extend beyond just cleaning the window glass. We also clean the window frames and sills, removing all traces of dirt, grime, and mildew. This thorough cleaning approach enhances the overall appearance and function of your windows.
When it comes to exterior window cleaning, we follow a meticulous, three-step process that guarantees outstanding results every time:
Detailed Assessment:

 Our process begins with a thorough inspection of your windows. We identify specific problem areas, gauge the extent of dirt and grime accumulation, and determine the most effective cleaning techniques to use. We take into account various factors such as the type of window glass, the age of the windows, and any unique features that may require special care.

Comprehensive Cleaning:

 Once we have a clear understanding of your windows' condition and needs, we begin the cleaning process. We use eco-friendly cleaning solutions that are tough on dirt and mildew but gentle on your windows and the environment. Our team of experts then meticulously cleans each window, ensuring that all dirt, grime, and streaks are completely removed.

Quality Assurance:

 After the cleaning is done, we conduct a rigorous quality check. We inspect each window for any missed spots or streaks. If any are found, we immediately address them. This meticulous approach to quality assurance ensures that we deliver on our promise of spotless, streak-free windows every time.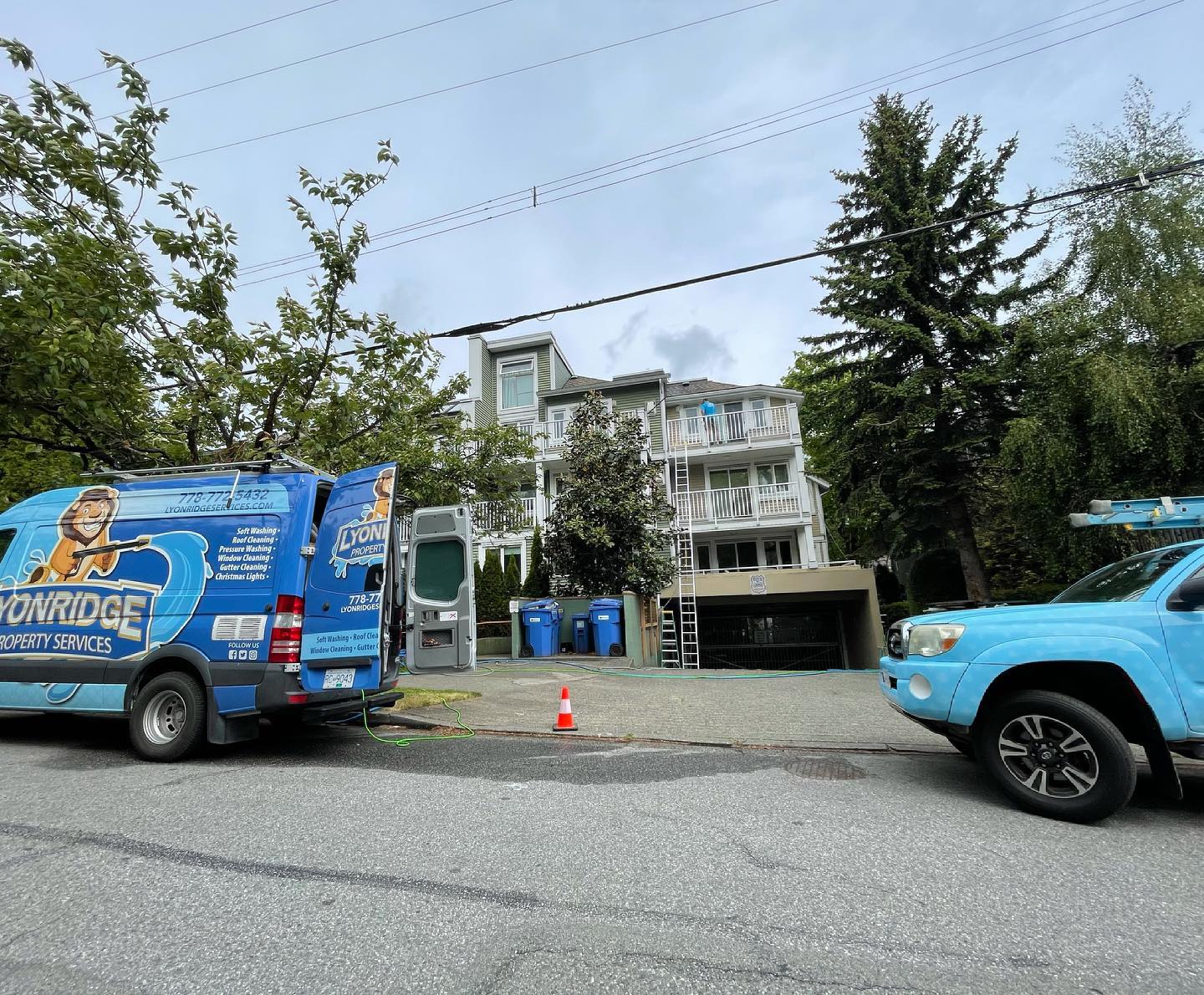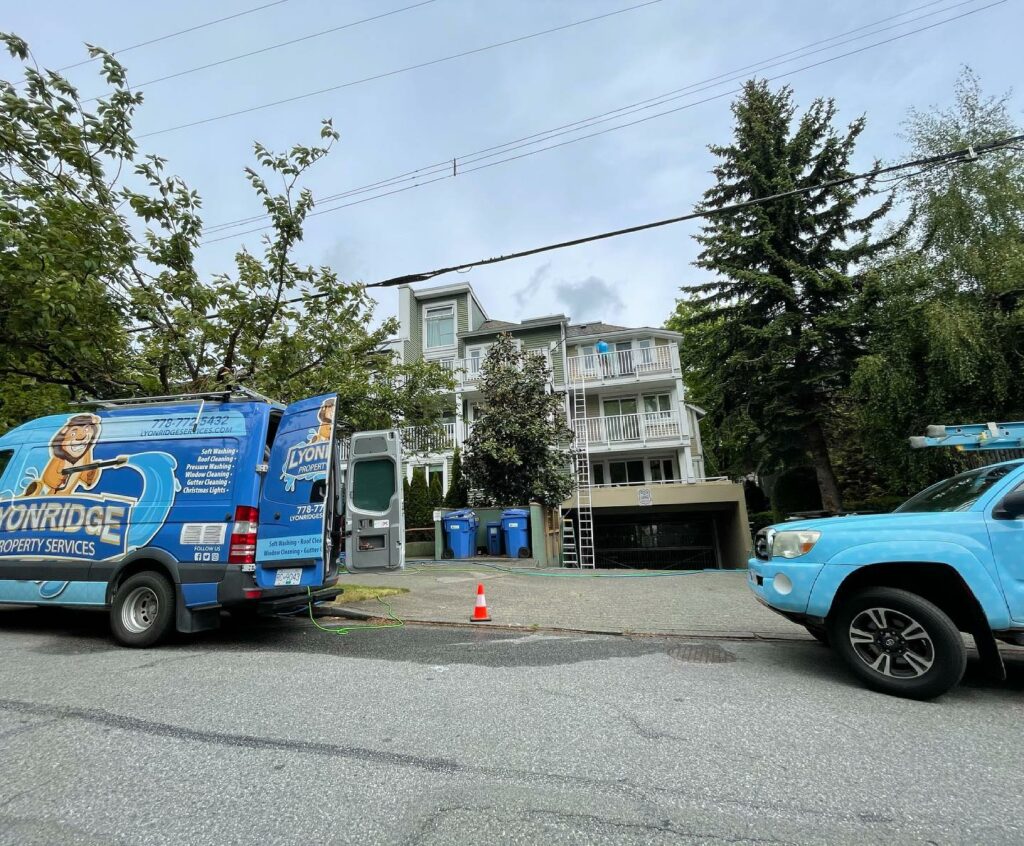 Contact our Team Now


for Professionally Cleaned Windows!
Our team of professionals is trained to follow all safety protocols, ensuring that the cleaning process is carried out smoothly and safely. We respect your property and your time, and we work efficiently to complete the cleaning within the agreed timeframe without compromising on quality. We take pride in helping maintain the charm of our city, one window at a time.
Our long-standing relationships with homeowners in Langley Township stand testimony to our dedication and professionalism. We consider the trust they place in us as our biggest reward, and we strive to uphold this trust by delivering superior quality services consistently. If you need customized, professional window cleaning solutions, contact our team today for your complimentary quote!
Purchased our home 5 years ago and recently had the guys from Lyonridge "wash" the roof to remove a build up of debris. The difference is unbelievable! Had no idea our roof ever looked like this. Looks like a brand new roof!
Rich and Jordan delivered top quality customer service on the house washing. They went above and beyond of what was expected and I would highly recommend them to anyone else!
Austin W.
Facebook Review
Fantastic service! Rich cleaned the exterior of the house and made it look brand new, including the fence and sidewalks. Totally recommend.
Tanner P.
Nextdoor Review