Local. Family Owned. Trusted.
Pressure Washing Langley Township BC
And the surrounding areas
Unleash the Power of


Pressure Washing in Langley Township
At Lyonridge the customer always comes first. 
Langley Township, nestled in the heart of British Columbia, Canada, is a beautiful and vibrant place. With a rich history and a blend of urban and rural landscapes, it's a place that home and business owners are proud to call their own. However, we understand that maintaining the exterior appearance of your property amidst the natural elements can be a challenging task. The weather, pollution, and time can tarnish the exterior of your buildings, driveways, and patios. That's where our professional pressure washing services come in.
As the most reliable pressure washing company in Langley Township, we ensure that your property remains clean, safe, and aesthetically appealing. Whether it's your home or business, we have the experience, knowledge, and equipment to restore your property to its original glory.
Your Trusted Partner


for Pressure Washing in Langley Township
As you navigate the web searching for "pressure washing near me," you'll find Lyonridge Property Services at the top of the list. We're a trusted and reliable name in Langley Township, providing comprehensive pressure washing services designed to breathe new life into your property.
We offer a unique approach to cleaning that involves the use of a high-pressure water spray, capable of removing stubborn dirt, grime, mold, and mildew that may have accumulated over time. This process is highly effective for concrete cleaning, effortlessly eradicating years of dirt and weather stains. Unlike traditional cleaning methods, pressure washing uses high-pressure water spray to remove stubborn stains from surfaces.
It's like giving your property a thorough and effective shower! This method of cleaning is particularly effective for concrete cleaning, easily stripping away years of dirt and grime. In addition, it's an environmentally friendly cleaning method that doesn't rely on harsh chemicals.
As a responsible pressure washing company, we prioritize eco-friendly practices. We use water and pressure to do the cleaning, eliminating the need for harsh and harmful chemicals. This approach ensures that we leave your property sparkling clean without compromising the health of your family, employees, or the environment.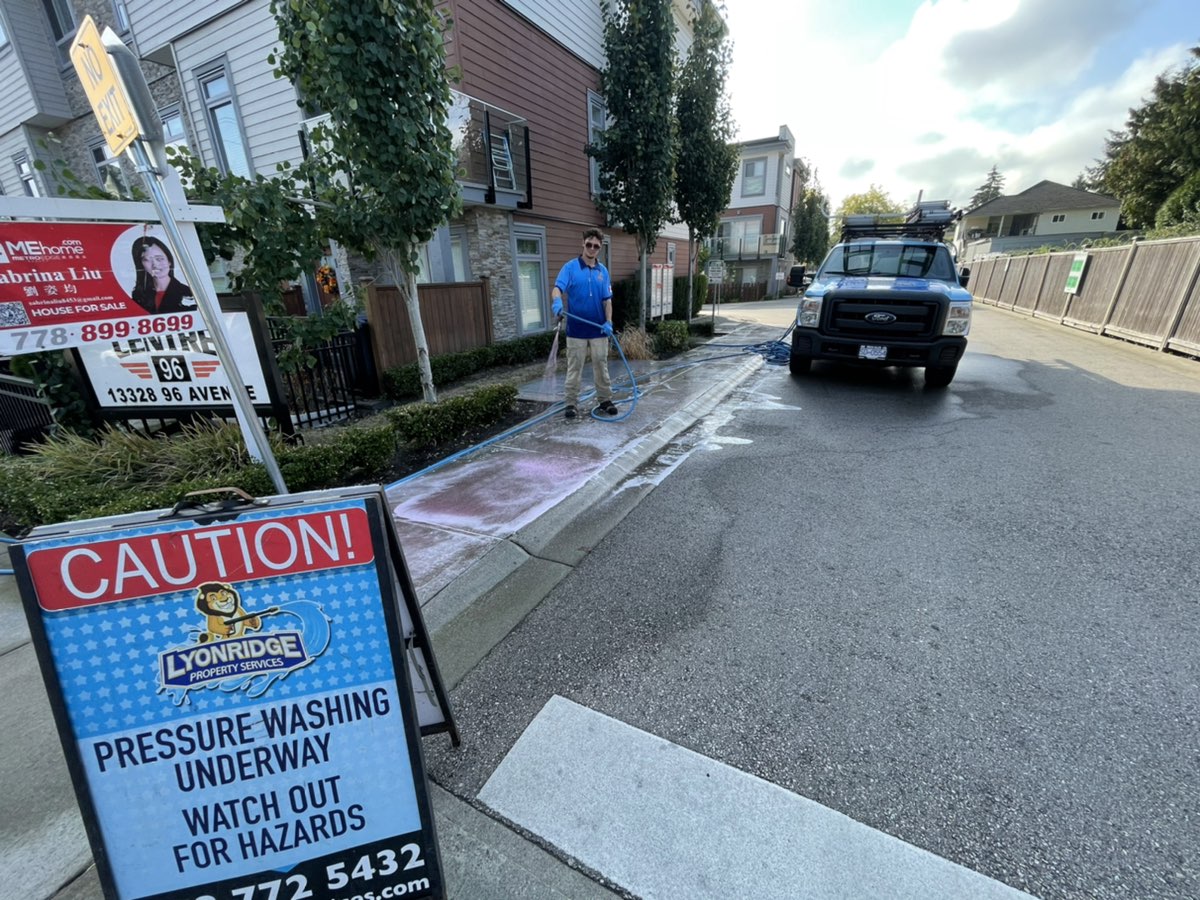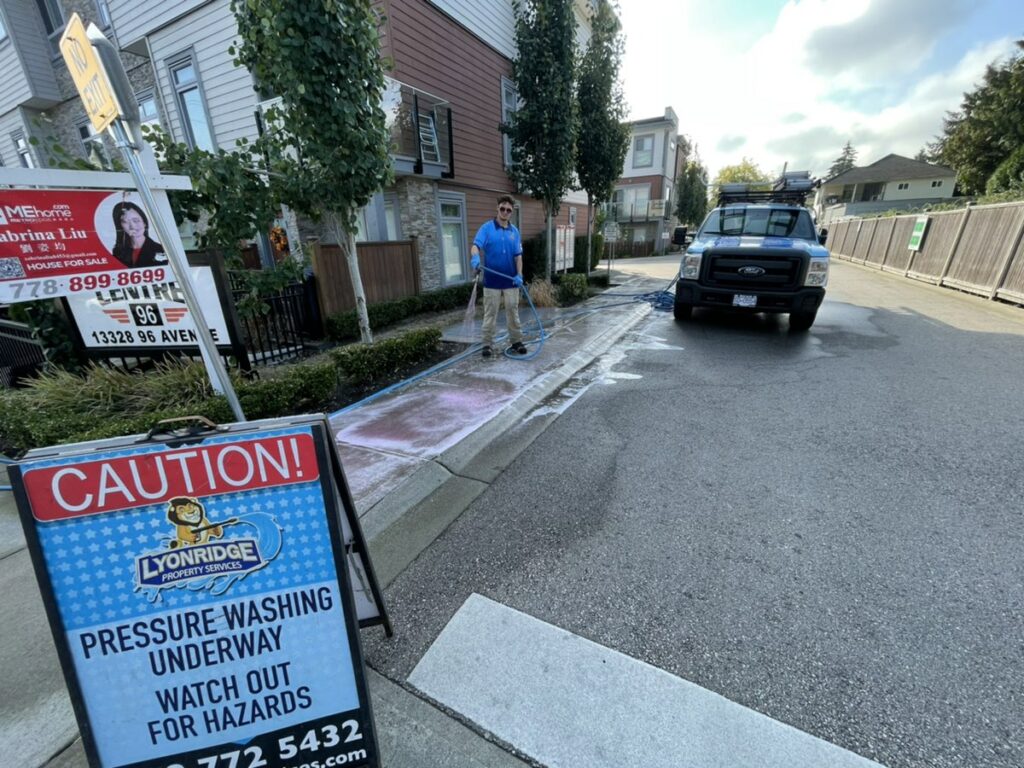 Call Us Today for a Free Quote!
We want to earn your business and turn you into a long-term customer. 
Unmatched


Pressure Washing Professionals
At Lyonridge Property Services, we pride ourselves on offering an array of power washing services in Langley Township to cater to all your needs. We understand that each property has unique needs, and we customize our services to meet these specific requirements, whether they belong to a residential home or a commercial building.
Our power washing services are not just about improving the aesthetic appeal of your property; they also contribute to enhancing its longevity and safety. Regular power washing can prevent the growth of mold and mildew, which if left unchecked, could lead to structural damage. Furthermore, power washing can eliminate potential allergens, creating a safer environment for individuals prone to allergies.
While there are numerous choices for property owners looking for pressure washing services in Langley Township, we stand out because of our commitment to putting your needs first. We are dedicated to delivering services that exceed your expectations while showing the utmost love and care for your property.
When you choose Lyonridge Property Services, you are choosing a team that truly cares about you and your property. As a local company, we understand the unique challenges faced by properties in Langley Township due to weather and environmental factors. We are not just another "pressure washing company near me"; we are your neighbors, committed to preserving and enhancing the beauty of our community.
When you opt for our pressure washing services in Langley Township, you get a team of skilled professionals who take immense pride in their work. We strive to ensure your property looks its best, and we won't rest until you are fully satisfied. We're always willing to go the extra mile to ensure your property shines like new.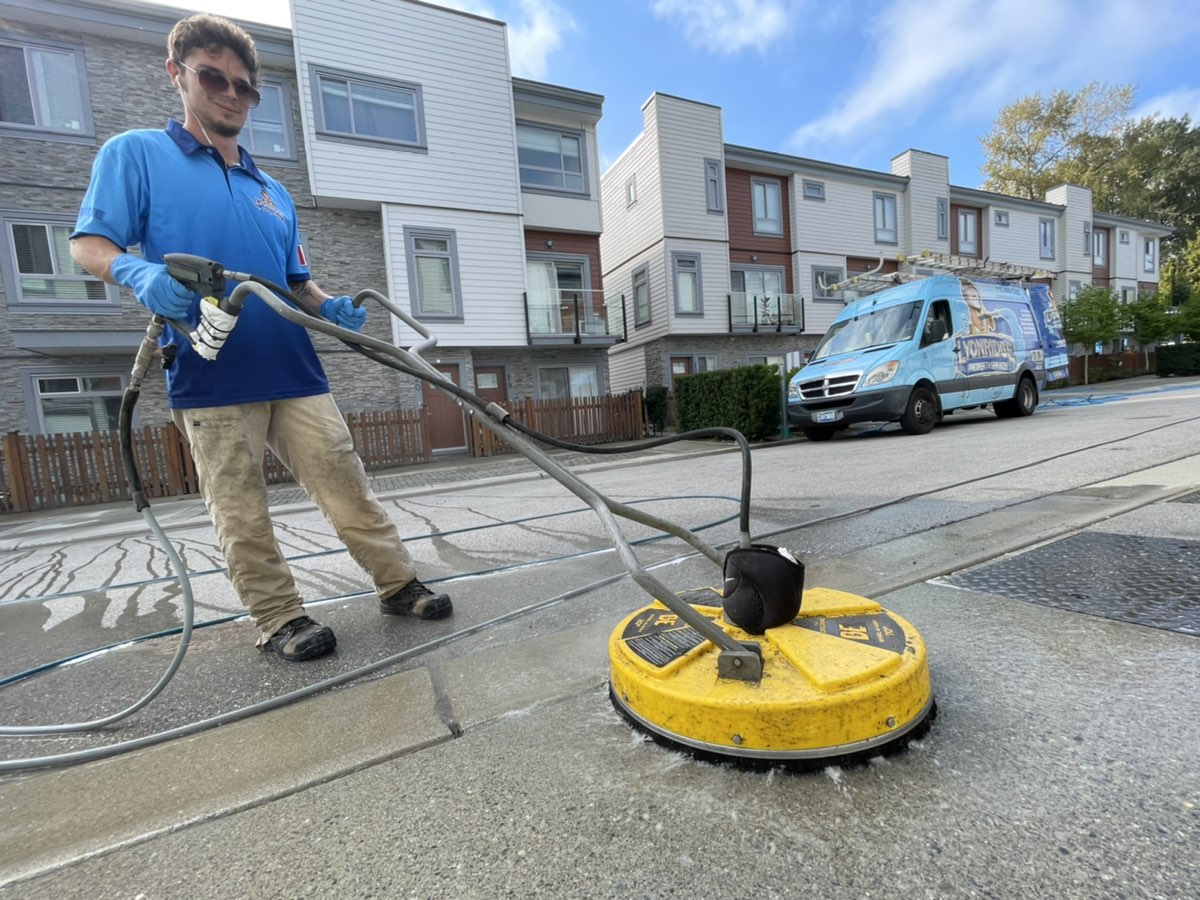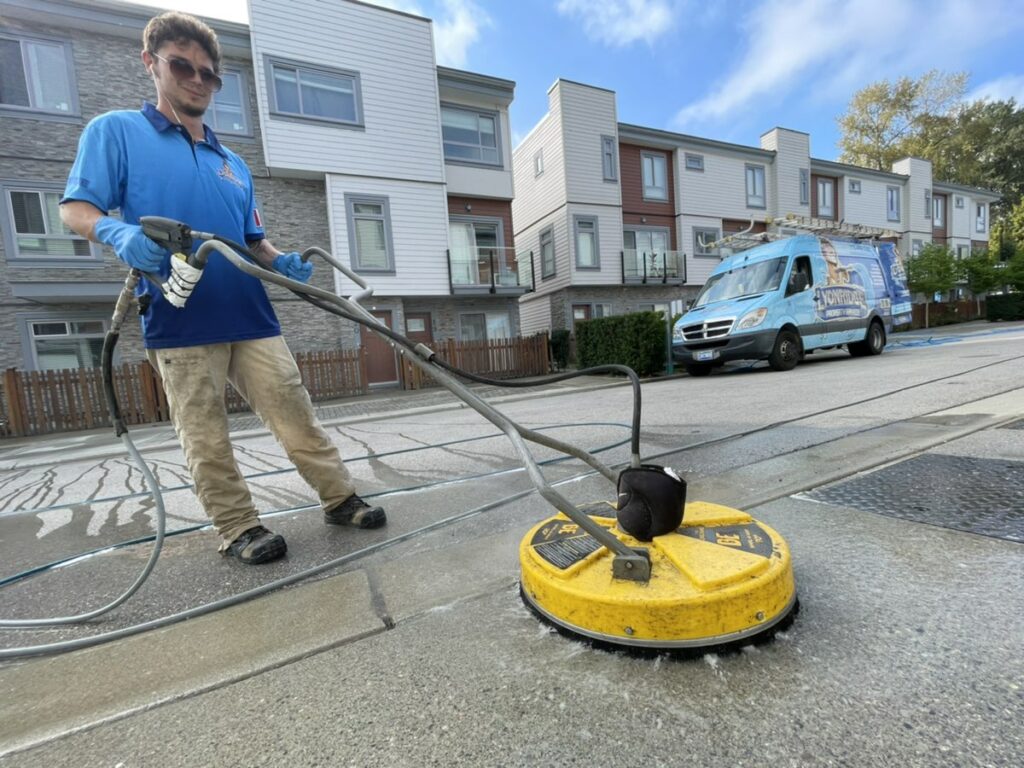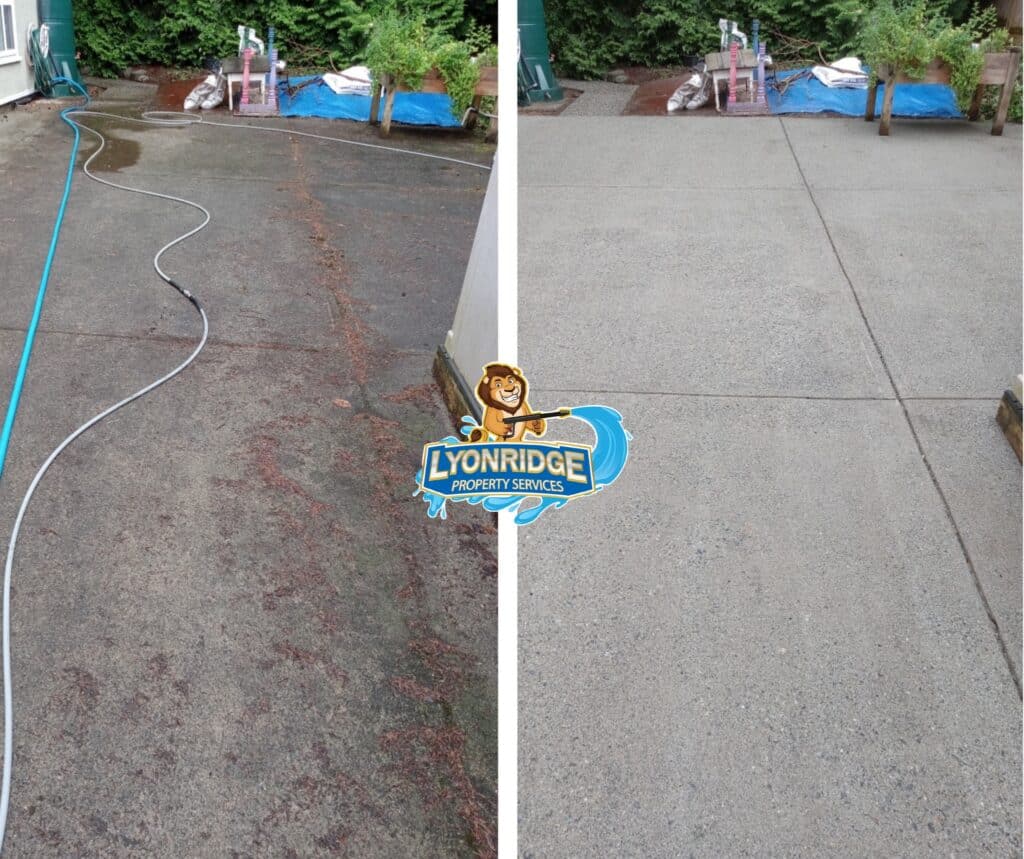 Get Your


Free Quote Today!
We firmly believe that your property is not just a building; it's a reflection of you. Keep it clean, safe, and attractive with our premier pressure washing services in Langley Township, BC. We promise you'll love the results and if for some reason you don't, we won't rest until we're able to make it right. Our commitment to quality, eco-friendly washing materials, and longstanding expertise make us the most trusted choice in Langley!
So, if you're in Langley Township and you're looking for "pressure washing near me" or "power washing services," look no further than Lyonridge Property Services. Let us show you the transformative impact that professional pressure washing can make on your property. Reach out to us today for a free service estimate, we will gather some information about your property and your needs and provide you with a comprehensive estimate for our pressure washing services. Once the estimate has been accepted, we offer flexible and convenient scheduling options to take the stress out of pressure washing!
Purchased our home 5 years ago and recently had the guys from Lyonridge "wash" the roof to remove a build up of debris. The difference is unbelievable! Had no idea our roof ever looked like this. Looks like a brand new roof!
Rich and Jordan delivered top quality customer service on the house washing. They went above and beyond of what was expected and I would highly recommend them to anyone else!
Austin W.
Facebook Review
Fantastic service! Rich cleaned the exterior of the house and made it look brand new, including the fence and sidewalks. Totally recommend.
Tanner P.
Nextdoor Review