Local. Family Owned. Trusted.
Commercial Pressure Washing Langley Township BC
And the surrounding areas
A Clean Business


is a Good Business
At Lyonridge the customer always comes first. 
Langley Township, one of the thriving municipalities in British Columbia, is a vibrant mix of urban development and rural beauty. It's a community pulsating with life, business, and growth. With its fertile soil, Langley Township boasts a rich agricultural heritage that still resonates today, even as the town has evolved into a bustling urban center.
Langley Township's economic vitality is evident in its thriving commercial sector, which features a diverse range of businesses – from local boutiques and restaurants to large corporations and agricultural enterprises. These businesses, as varied as they are, share a common trait: the need to maintain a clean and appealing exterior.
A clean commercial exterior is more than an aesthetic necessity; it's a reflection of your business's values and professionalism. It plays a crucial role in shaping the first impressions of your customers, partners, and even your employees. Whether you're running a restaurant, a retail store, or an office building, maintaining a clean exterior is an essential aspect of your business image.
Of course, running a business is hard enough without having to worry about keeping your commercial property clean. When you want to focus on running your business, you need to team up with an experienced, trustworthy, and reputable exterior pressure washing company to handle your commercial property's cleanup. That's where Lyonridge Property Services comes in! We offer top-notch commercial exterior washing services in Langley Township, BC to help businesses maintain their best look.
Your Partner


in Commercial Exterior Washing
At Lyonridge, we believe in providing superior quality services that cater to the unique needs of each business. We understand that every business is different, and so are its cleaning requirements. That's why we customize our exterior washing service to match the specific needs of your business.
Our team of trained professionals uses the latest equipment and techniques to provide a thorough cleaning that rejuvenates the exterior of your commercial property. From removing dirt, grime, and stains from walls and sidings to cleaning walkways and parking areas, we cover every aspect of commercial exterior washing.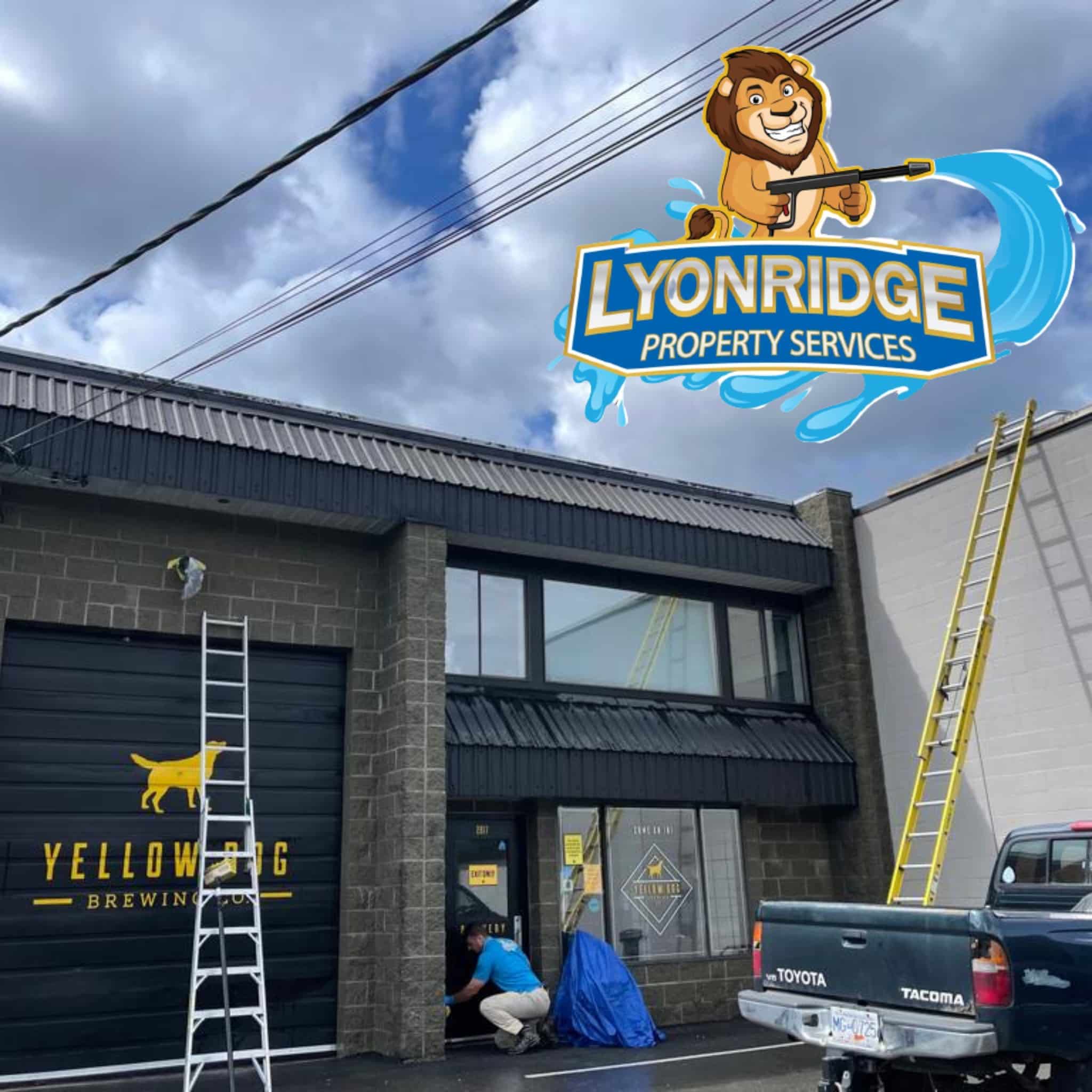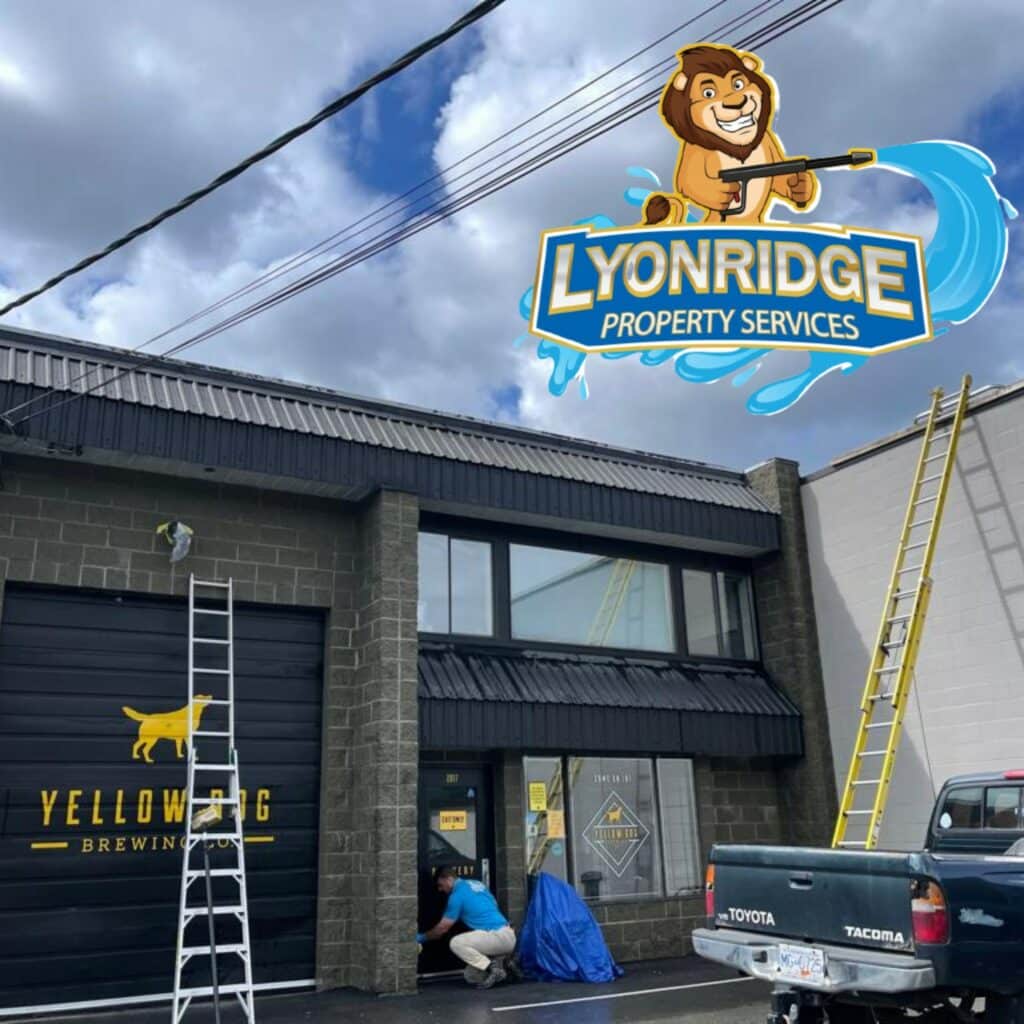 Call Us Today for a Free Quote!
We want to earn your business and turn you into a long-term customer. 
Our Comprehensive Process


to a Total Exterior Clean
Our commercial exterior washing process is designed to deliver comprehensive cleaning results while ensuring the safety and integrity of your property. It begins with a detailed assessment of your commercial property's exterior to determine the type and level of cleaning required.
Based on this assessment, we devise a cleaning plan that uses the most effective and safe methods for your property. Whether it's pressure washing for tough stains and grime, or soft washing for delicate surfaces, we have the expertise to do it right.
We then execute the cleaning plan meticulously, ensuring every corner of your property's exterior is cleaned to perfection. Our team pays close attention to detail, taking care not to damage any part of your property during the cleaning process.
Langley is known as a small business hub in British Columbia, and that means that customers have a ton of choices for where they're going to spend their money. An unclean or dirty-looking storefront might be losing you potential customers before they even walk through your door. Don't lose out on potential sales just from a dingy storefront! A clean and well-maintained exterior not only enhances the aesthetic appeal of your business but also projects an image of professionalism and attention to detail. It shows your customers that you care about your business and, by extension, about the products or services you provide.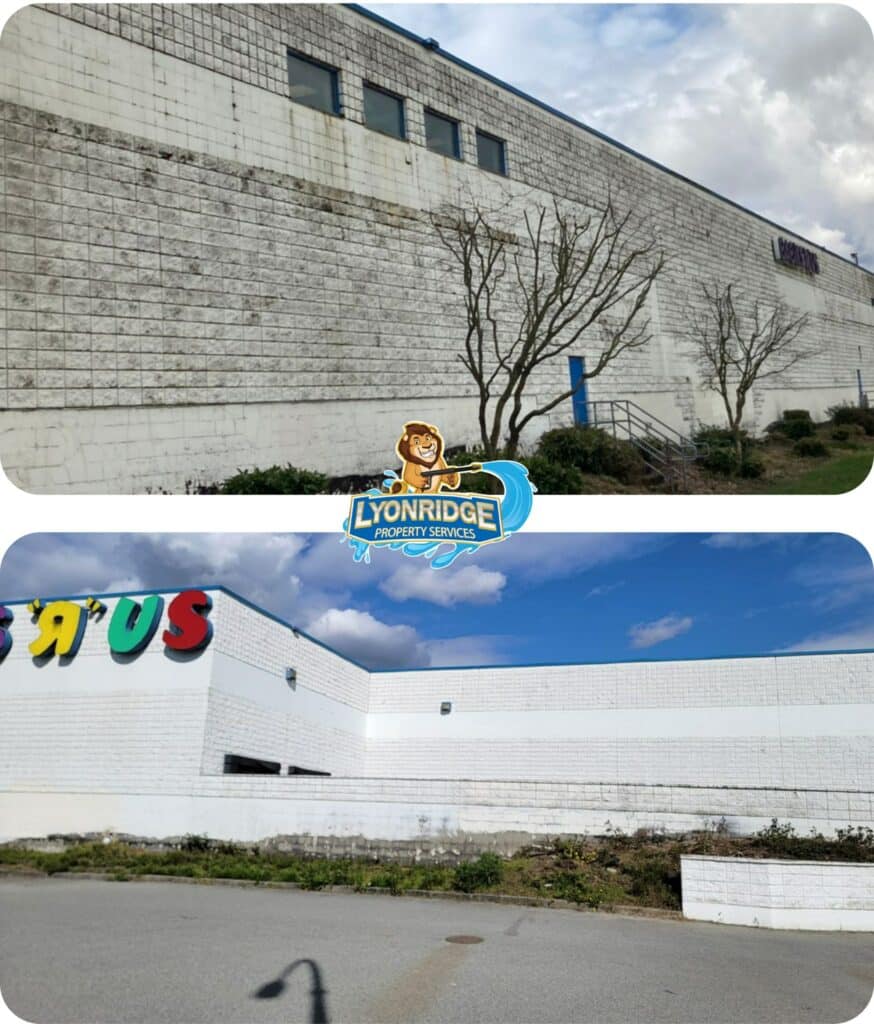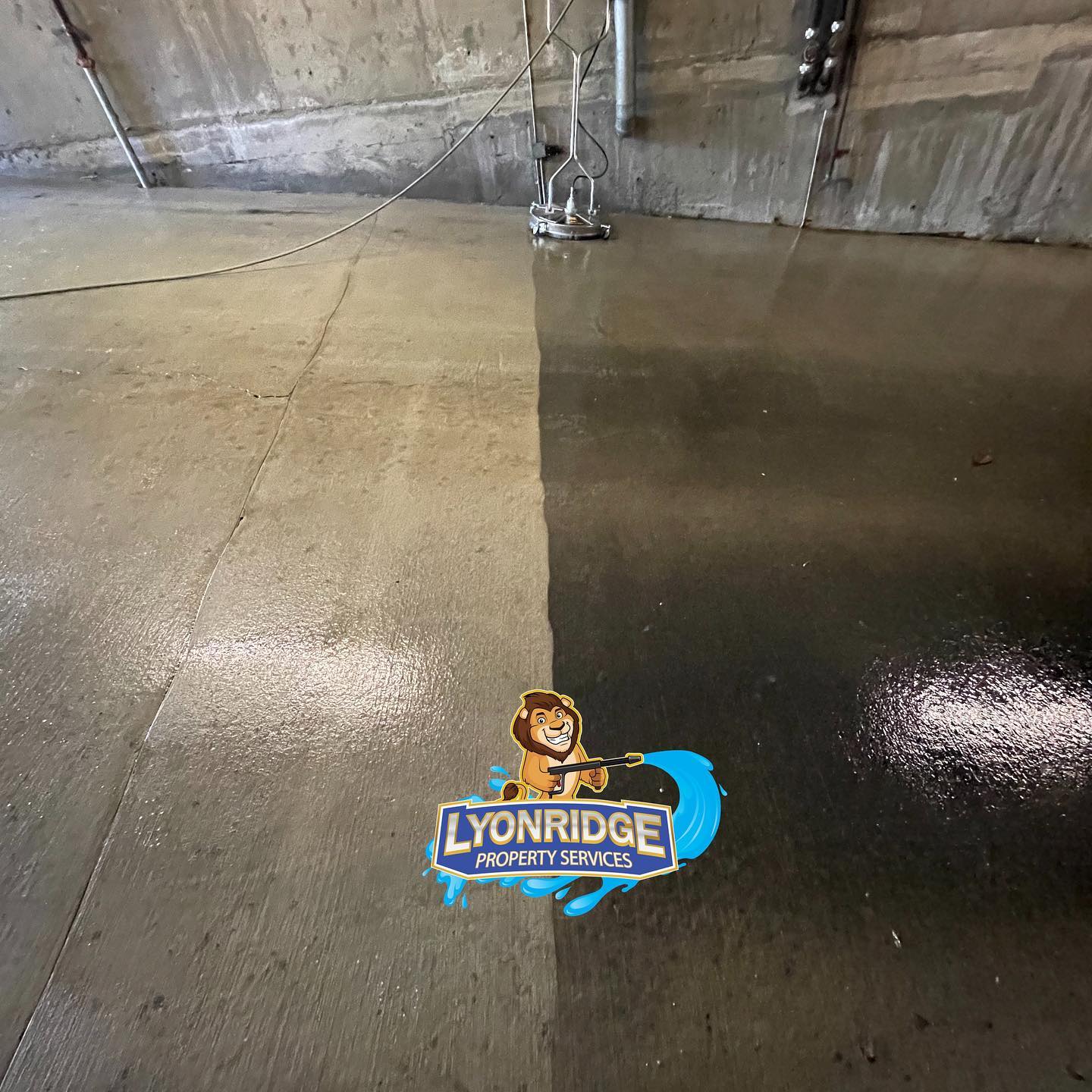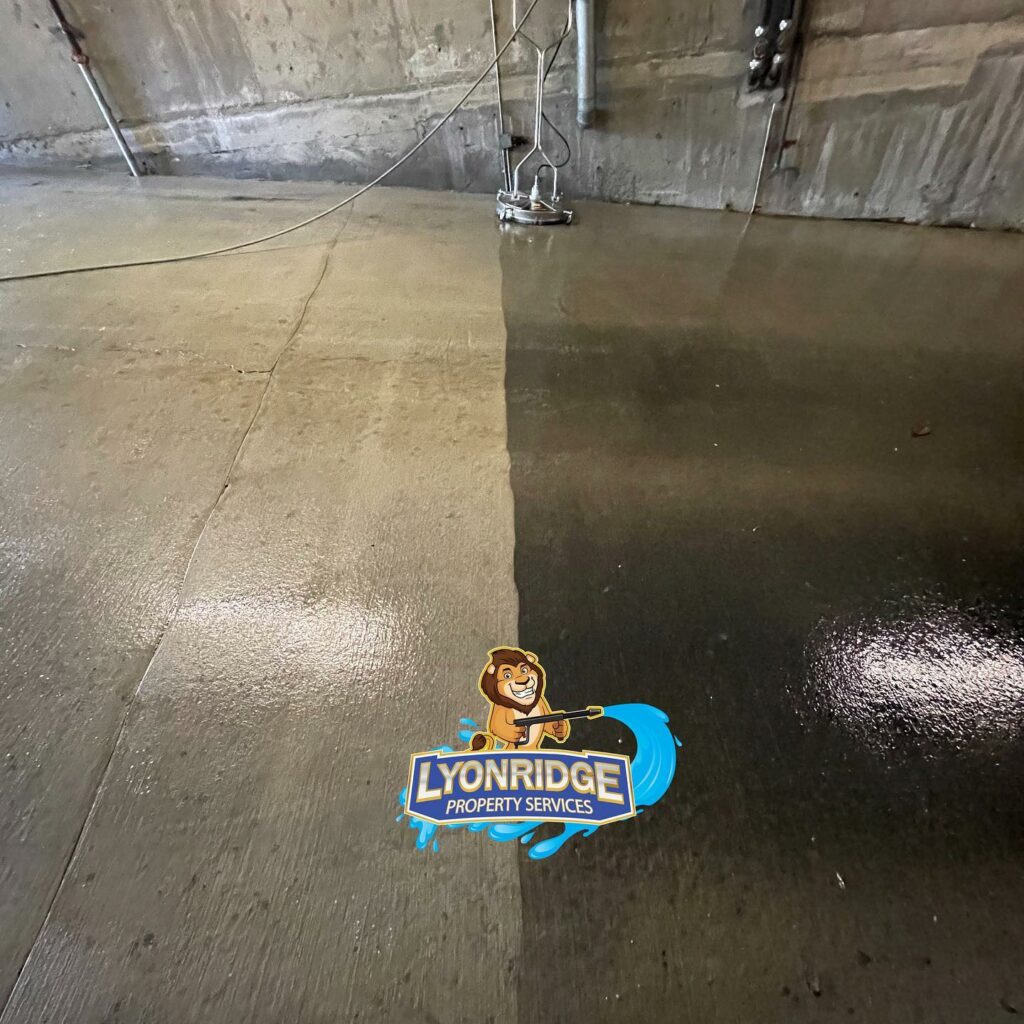 Enhance Your Business' Image


with Expert Commercial Property Exterior Washing
By investing in commercial exterior washing, you're investing in your business image. You're making a statement about your business's values and your commitment to excellence. When you choose Lyonridge Property Services for your commercial exterior washing needs, you're choosing a service that is trusted by businesses across Langley Township. You're choosing a team of professionals who are committed to delivering exceptional results, on time and every time.
But our commitment goes beyond just delivering excellent service. We're also committed to the health and safety of our customers and our employees. We adhere to strict safety protocols and use eco-friendly cleaning solutions that are effective yet gentle on the environment. We understand that as a business owner, you have a lot on your plate. That's why we make our commercial exterior washing service as hassle-free as possible. From flexible scheduling to efficient service delivery, we make it easy for you to maintain a clean and appealing exterior for your business.
Maintaining a clean commercial exterior is a crucial aspect of running a successful business in Langley Township, BC. It's an investment in your business image, your customer's perception, and ultimately, your bottom line. At Lyonridge Property Services, we're here to partner with you in this endeavor. Our commercial exterior washing service is designed to meet your unique needs and deliver results that not only meet but exceed your expectations.
Purchased our home 5 years ago and recently had the guys from Lyonridge "wash" the roof to remove a build up of debris. The difference is unbelievable! Had no idea our roof ever looked like this. Looks like a brand new roof!
Rich and Jordan delivered top quality customer service on the house washing. They went above and beyond of what was expected and I would highly recommend them to anyone else!
Austin W.
Facebook Review
Fantastic service! Rich cleaned the exterior of the house and made it look brand new, including the fence and sidewalks. Totally recommend.
Tanner P.
Nextdoor Review