Local. Family Owned. Trusted.
Pressure Washing Maple Ridge BC
And the surrounding areas
Lyonridge Property Services:


The Greener Window Cleaner
At Lyonridge the customer always comes first. 
Nestled amidst the lush green landscapes of British Columbia, Maple Ridge is a city that captivates with its scenic beauty and charming homes. At Lyonridge Property Services, we consider it our mission to uphold the beauty of these homes, and our eco-friendly window cleaning service is an integral part of this mission.
Leading the way in


Greener Window Cleaning Solutions
We believe that maintaining the cleanliness and appeal of our homes should not come at the expense of our planet. Therefore, we have adopted an eco-friendly window cleaning approach that is as gentle on the environment as it is effective in making your windows sparkle.
Our eco-friendly window cleaning approach revolves around three key principles:
1. Use of Eco-Friendly Cleaning Solutions: The cleaning solutions we use are chosen for their environmental safety. These products are biodegradable and non-toxic, ensuring they do not harm the environment or pose a risk to the health of our clients and staff. They effectively break down dirt and grime without the harsh chemicals that are found in conventional cleaning products.
2. Water Conservation: Water is a precious resource, and we strive to use it responsibly in our cleaning processes. We optimize our cleaning techniques to minimize water usage without compromising the quality of our service. We also use modern equipment that enables us to clean windows efficiently with less water.
3. Safe Disposal of Cleaning Waste: The disposal of cleaning waste is an often-overlooked aspect of eco-friendliness. We ensure that all waste resulting from our cleaning process is disposed of safely, without contaminating the local environment.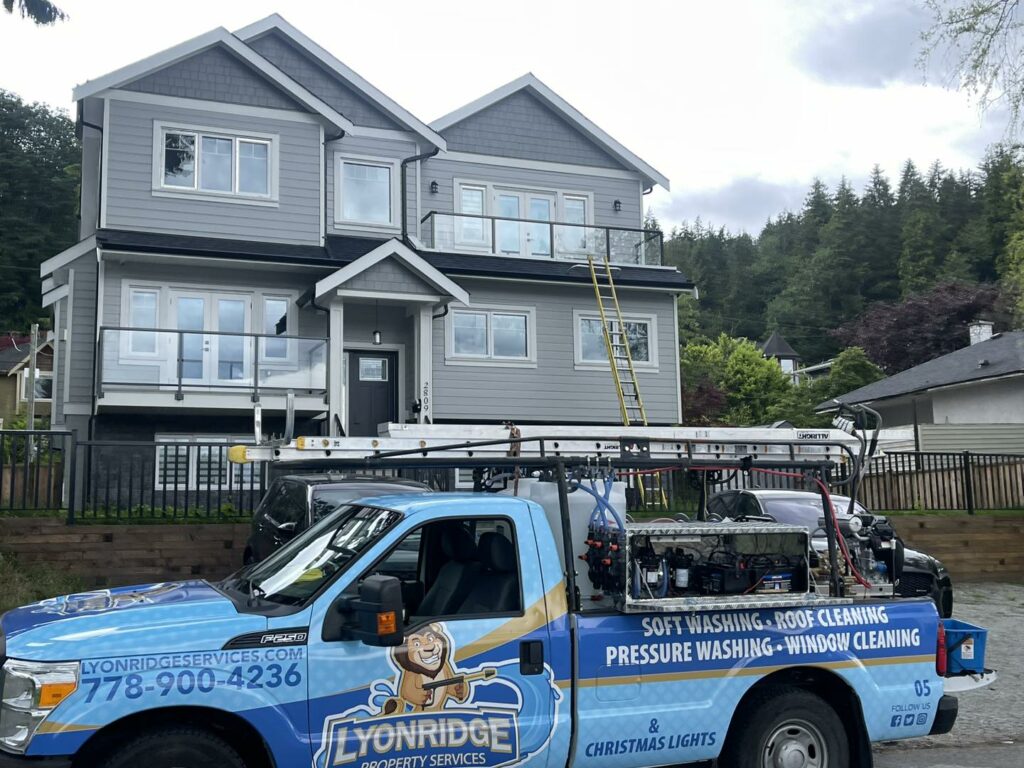 Call Us Today for a Free Quote!
We want to earn your business and turn you into a long-term customer. 
Why Our


Eco-Friendly Approach Just Makes Sense
Our window cleaning service is eco-friendly because we incorporate sustainable practices at every step of the cleaning process. From the cleaning products we use to the techniques we employ, every aspect is designed to minimize environmental impact.
The eco-friendly cleaning solutions we use are free from harmful chemicals that could leach into the soil and contaminate groundwater. They are also safer for your windows, preventing damage that can result from harsh, chemical-based cleaners.
Our emphasis on water conservation means we make every drop count. By optimizing our cleaning techniques, we ensure that we achieve sparkling clean windows while using less water. This not only conserves a vital resource but also reduces the amount of wastewater generated.
Our commitment to the safe disposal of cleaning waste ensures that our cleaning process does not contribute to pollution. All waste materials are collected and disposed of responsibly, preventing them from becoming a pollutant in the local environment. We've spent years perfecting our eco-friendly window cleaning techniques, and we're proud of the results we've achieved. Our clients trust us to provide a top-tier window cleaning service that not only enhances the beauty of their homes but also aligns with their commitment to sustainability.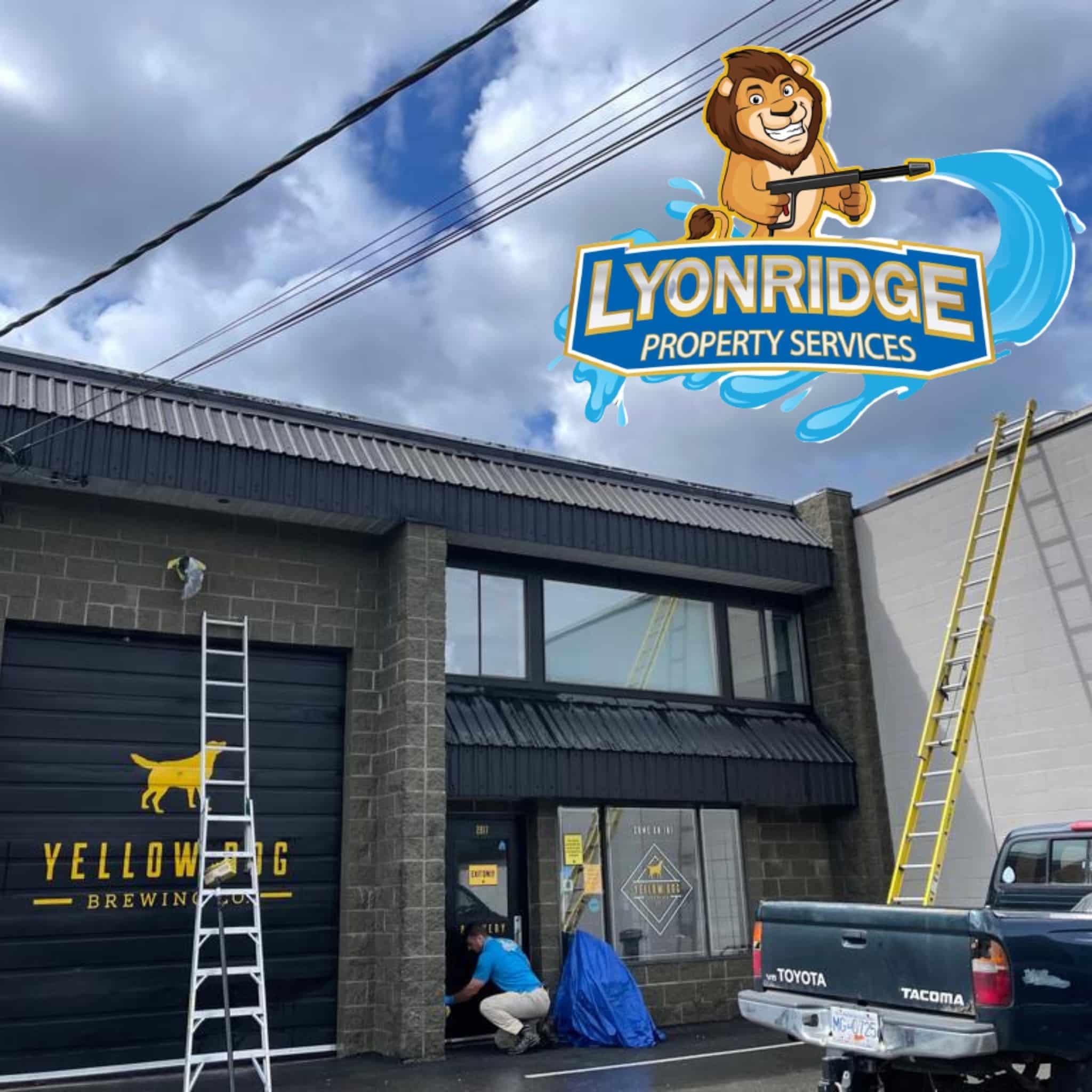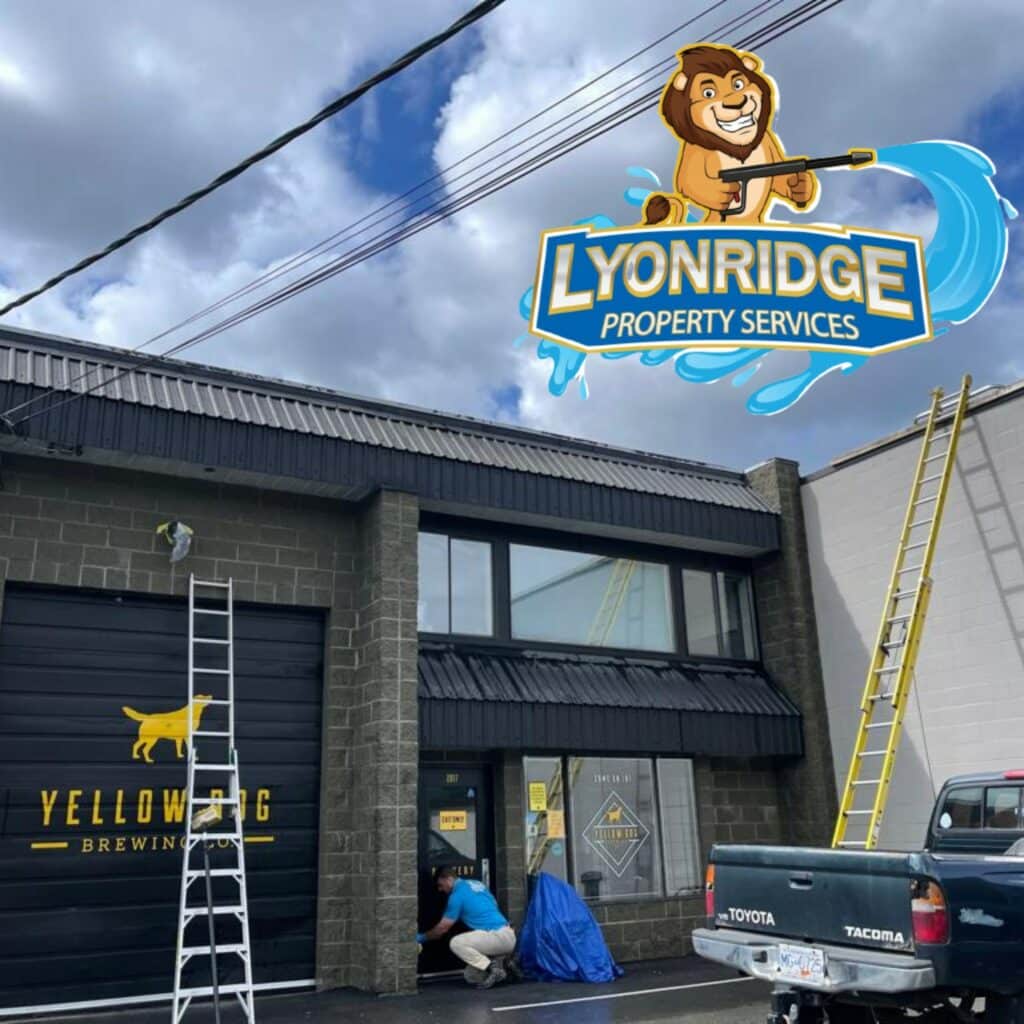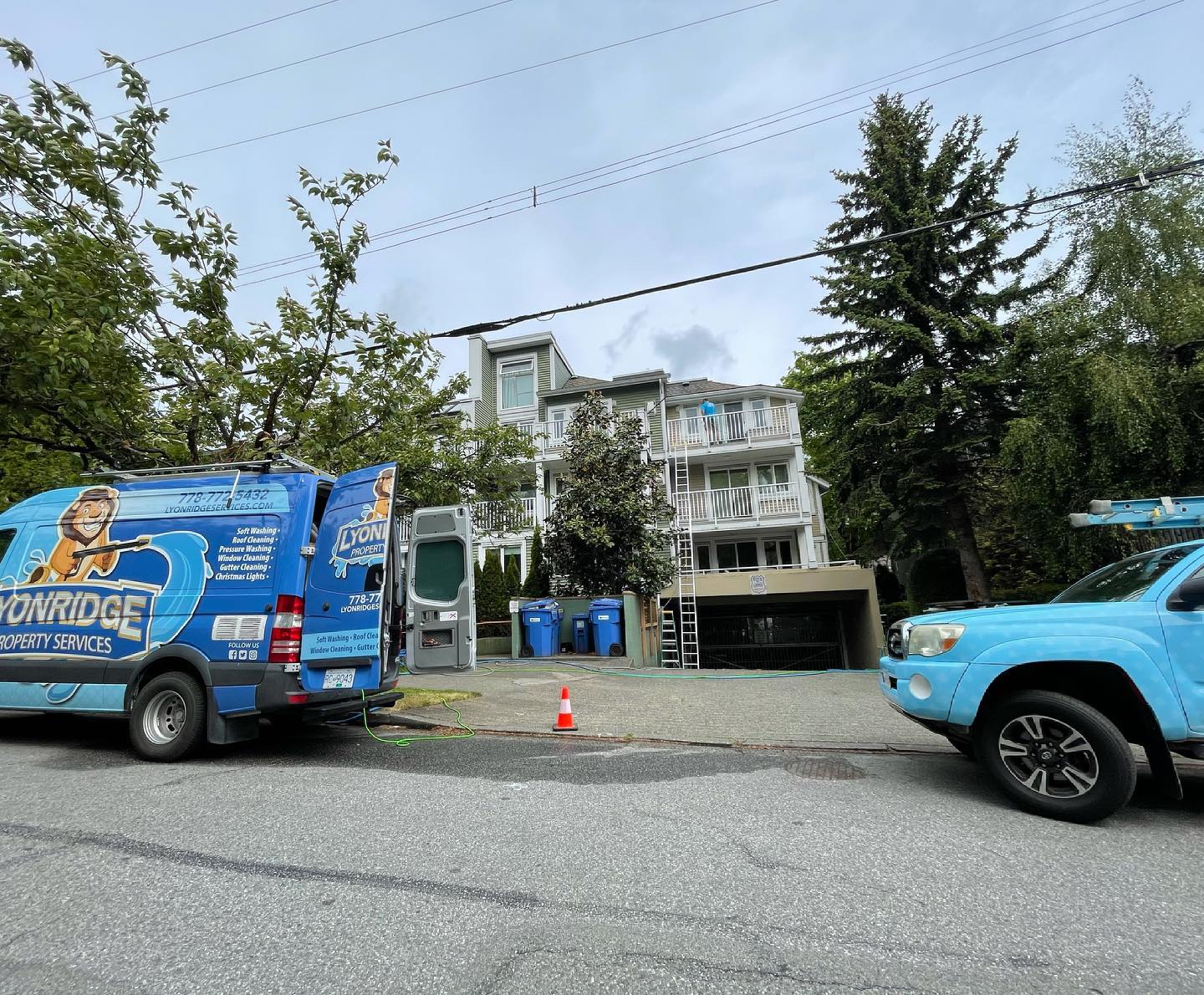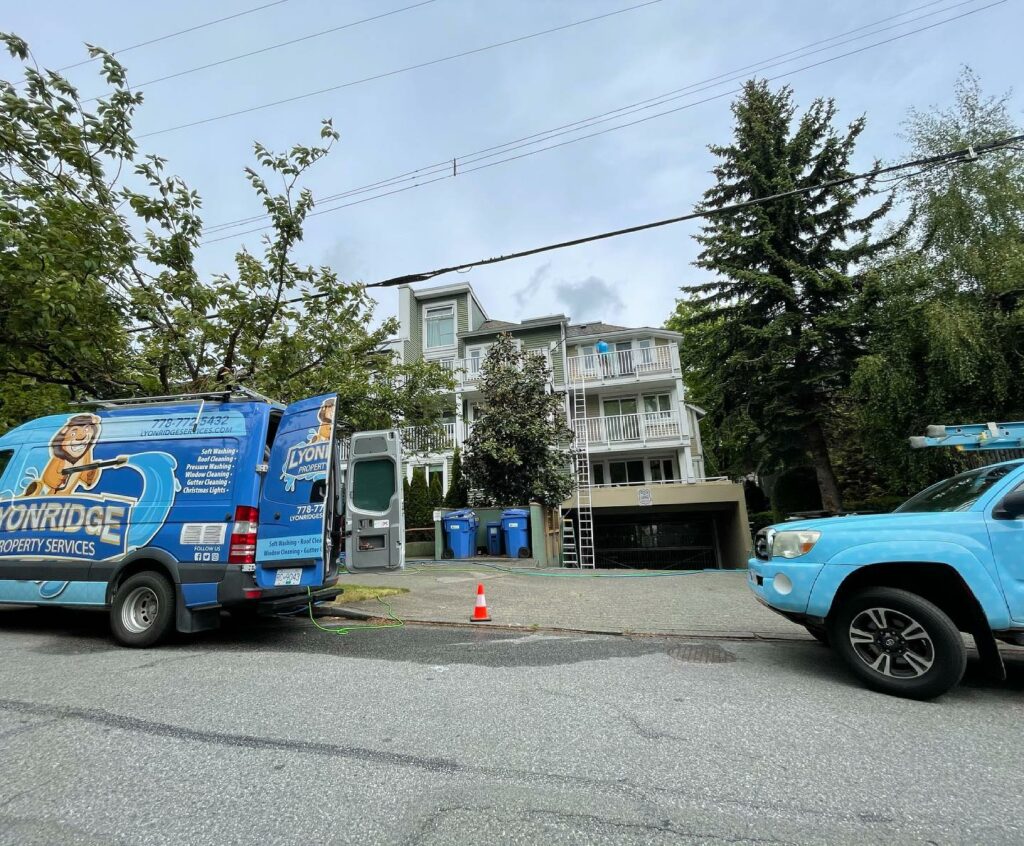 Call Today


for Thorough, Greener, Residential Window Cleaning
Choosing Lyonridge Property Services for your window cleaning needs in Maple Ridge, BC, means choosing a company that values sustainability as much as you do. It means choosing a company that is committed to protecting the environment while providing a service that meets the highest standards of quality and professionalism.
Our eco-friendly window cleaning service is more than just a service; it's our contribution to creating a sustainable future for our community. And we invite you to join us on this journey. Choose Lyonridge for your window cleaning needs, and together, let's make Maple Ridge a cleaner, greener city. Our eco-friendly window cleaning service is not just about ensuring clean windows; it's a reflection of our commitment to the environment and our local community. By adhering to eco-friendly practices, we aim to contribute to a greener Maple Ridge and a healthier planet. Through our service, we aim to inspire others in our community to adopt sustainable practices. We believe that every step taken towards sustainability counts and collectively, we can make a significant difference.
When you choose Lyonridge Property Services for your window cleaning needs in Maple Ridge, BC, you're choosing more than just a window cleaning service. You're choosing an eco-friendly approach that respects our environment and a service provider that is deeply committed to the sustainability of our community.
So, when your windows need a thorough cleaning, choose the service that offers clear views with a green touch. Reach out to us at Lyonridge Property Services, and let's work together to create a cleaner, greener Maple Ridge. Together, we can ensure that the beauty of our city extends beyond our sparkling windows, to the sustainable practices that define us. Call us today to speak with one of our friendly associates who can help set up your hassle-free window cleaning appointment, and don't forget to ask about any of our other top-notch exterior house cleaning services in Maple Ridge!
Purchased our home 5 years ago and recently had the guys from Lyonridge "wash" the roof to remove a build up of debris. The difference is unbelievable! Had no idea our roof ever looked like this. Looks like a brand new roof!
Rich and Jordan delivered top quality customer service on the house washing. They went above and beyond of what was expected and I would highly recommend them to anyone else!
Austin W.
Facebook Review
Fantastic service! Rich cleaned the exterior of the house and made it look brand new, including the fence and sidewalks. Totally recommend.
Tanner P.
Nextdoor Review
And the surrounding areas