Local. Family Owned. Trusted.
Commercial Pressure Washing Maple Ridge BC
And the surrounding areas
Looking for


Commercial Exterior Washing in Maple Ridge?
At Lyonridge the customer always comes first. 
Located on the eastern boundary of Greater Vancouver, Maple Ridge is a city that beautifully balances urban development and rural tranquility. Its robust business scene mirrors the city's dynamic spirit, boasting an array of businesses that contribute to its vibrant economy. But the diverse weather conditions in Maple Ridge, from heavy rains to bright sunshine, can take a toll on the exteriors of these commercial properties. Between running and growing your business, managing employees, and other administrative tasks, keeping your commercial property's exterior clean can seem like an impossibly tall task.
Unfortunately, an unclean and uninviting storefront can be costing you potential customers and hurt your business. When you want to maximize your business and customer potential, you need to make sure you're working with a professional commercial property cleaning service. Lyonridge Property Services has become the go-to provider of commercial exterior washing among small businesses in Maple Ridge, BC!
At Lyonridge Property Services, we don't believe in a one-size-fits-all approach. We understand that each business has unique needs and that the cleaning requirements of a chic boutique will differ from those of a sprawling office complex. To cater to these unique needs, we offer customized commercial exterior washing services.
Our team of experienced professionals leverages the latest cleaning technologies and techniques to deliver a comprehensive cleaning solution that caters to your specific requirements. Be it stubborn dirt and stains on walls or grimy walkways and parking areas, we ensure every nook and cranny of your property's exterior is spotless and sparkling.
Our Top-Notch


Commercial Property Washing Approach
Our commercial exterior washing process is meticulously designed to ensure comprehensive, effective cleaning without causing any damage to your property. The process begins with a thorough evaluation of your commercial property's exterior. Our team assesses the type and level of cleaning required, which helps us devise a personalized cleaning plan.
The cleaning plan is tailored to use the most effective and safe methods for your property. For instance, we might employ pressure washing to tackle tough stains and grime or opt for soft washing when dealing with delicate surfaces. We take into account the material of your building's exterior, the degree of dirt and grime, and any specific areas of concern you may have.
Once the plan is in place, our skilled professionals get to work. The cleaning is conducted meticulously, with our team ensuring every aspect of your property's exterior is addressed. We pay careful attention to all areas, including those that might often be overlooked, such as corners, crevices, and edges. But our job doesn't end with cleaning. We follow up with a thorough rinse to ensure no residue is left behind, leaving your property sparkling like new! A clean, well-maintained exterior instantly uplifts your business image. It sends out a powerful message about your commitment to excellence and your attention to detail – qualities that customers and partners value.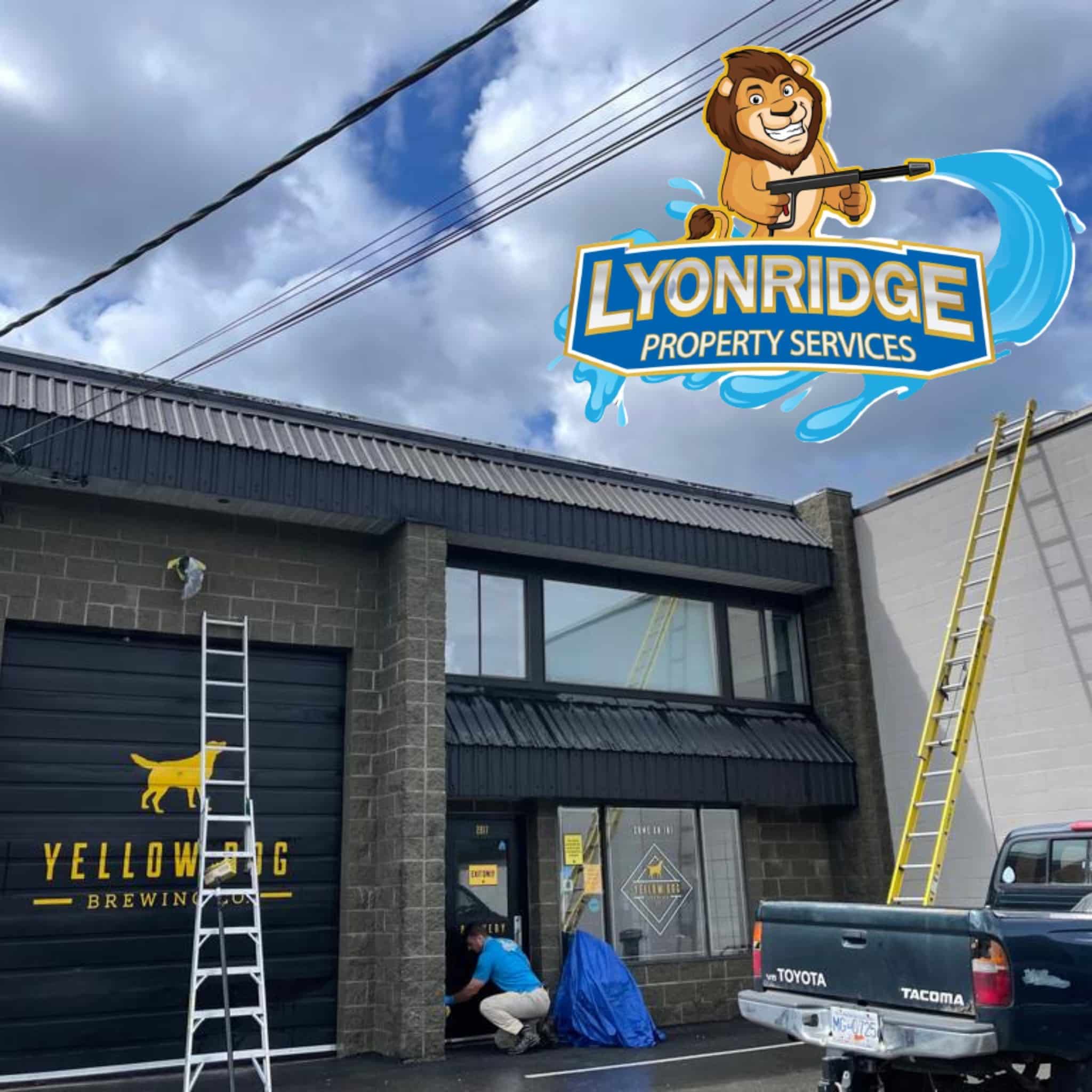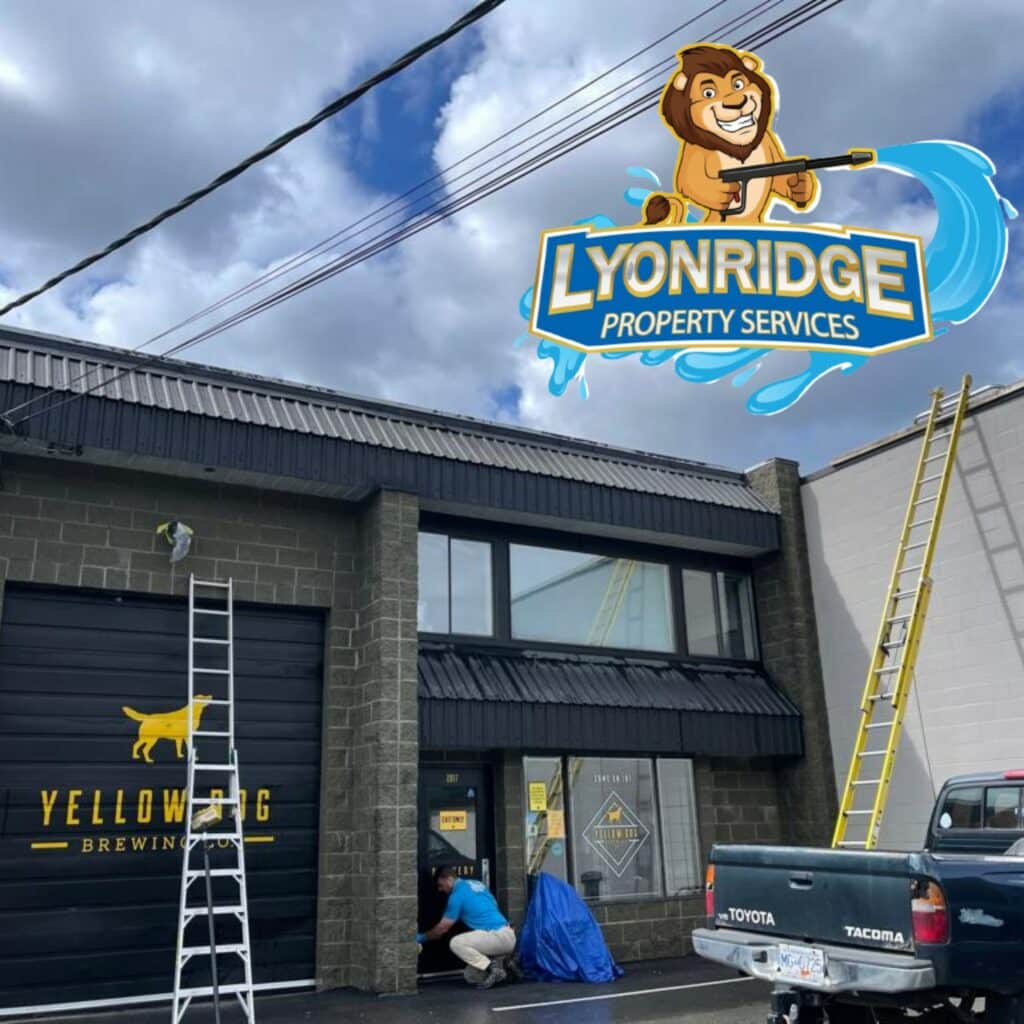 Call Us Today for a Free Quote!
We want to earn your business and turn you into a long-term customer. 
Lyonridge Property Services:


Maple Ridge's Trusted Commercial Exterior Washing Experts
In the competitive business landscape of Maple Ridge, standing out is imperative. And a sparkling, well-maintained exterior is an excellent way to catch the eye of prospective customers.
By choosing Lyonridge Property Services, you're choosing a partner who understands your needs and is committed to delivering exceptional results. We're not just a commercial exterior washing service; we're a team of professionals who take pride in what we do and who are dedicated to exceeding your expectations.
We go beyond just offering excellent service; we're committed to ensuring the health and safety of our customers and our team. Our strict adherence to safety protocols and our use of eco-friendly cleaning solutions reflect this commitment.
We know that running a business comes with a plethora of responsibilities. That's why we aim to make our commercial exterior washing service as convenient as possible. We offer flexible scheduling to accommodate your business hours and strive to deliver efficient, thorough service that doesn't disrupt your operations.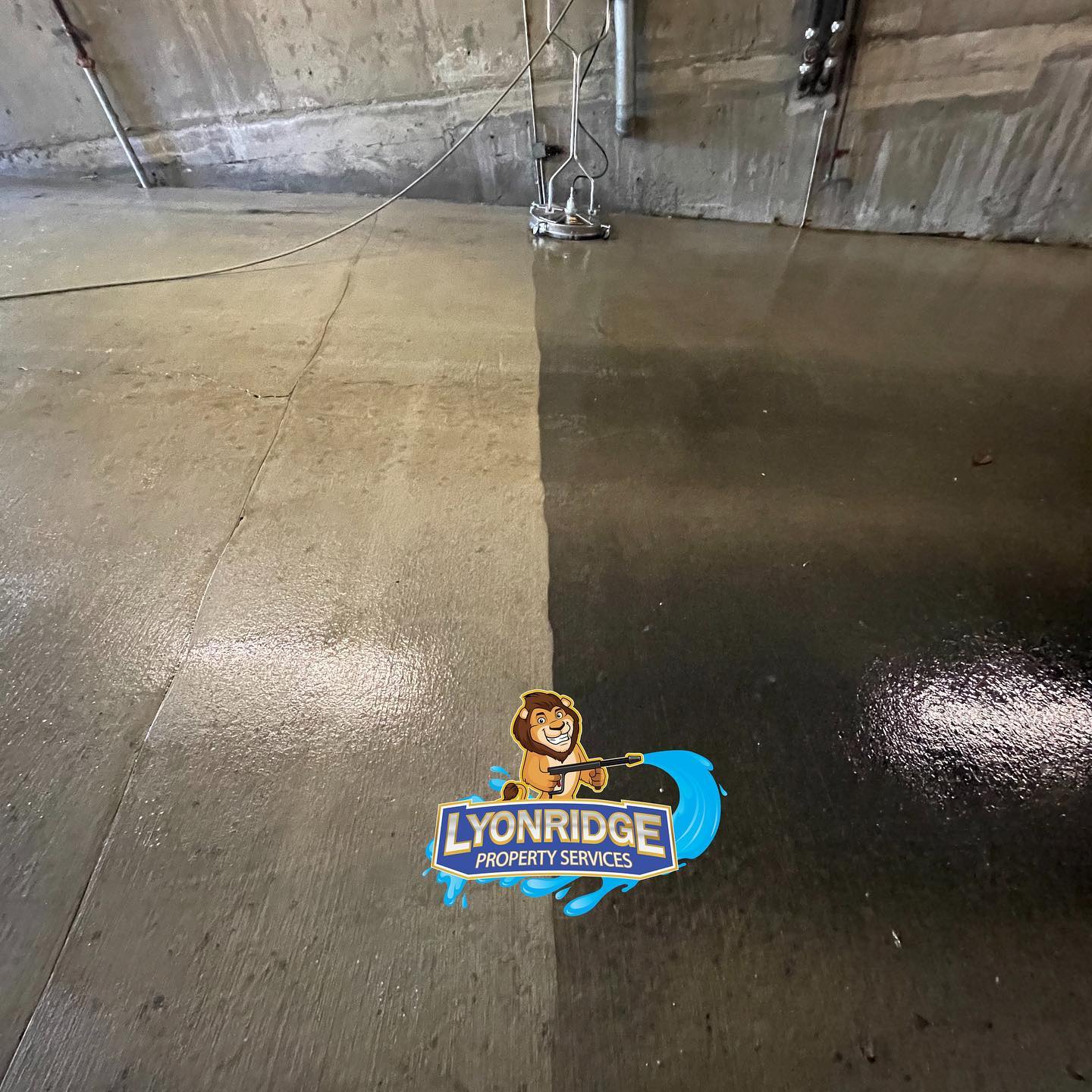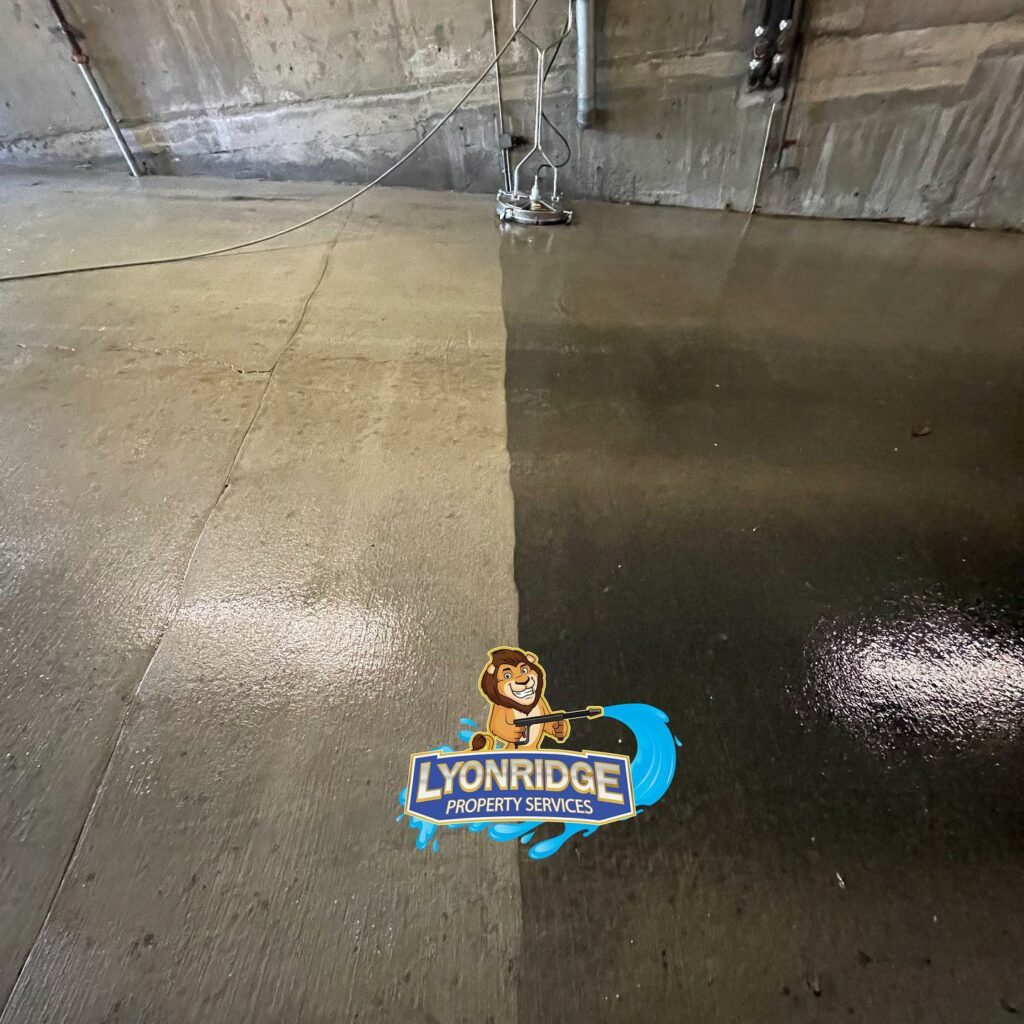 Book Your Professional


Commercial Exterior Washing in Maple Ridge Today!
Don't let dirt, grime, or weather damage dull the shine of your commercial property. It's time to present your business in its best light, and we at Lyonridge Property Services are ready to help you do just that.
Our experienced team is just a call away. Contact us today to request your quote and schedule your appointment. Our friendly and knowledgeable customer service staff will guide you through our services, answer any questions you may have, and help you choose the most suitable exterior washing service for your business. Let's work together to make your business stand out. Call Lyonridge Property Services today and let us bring the sparkle back to your commercial property in Maple Ridge, BC. Your brilliant business deserves a brilliant exterior and we know once you see the quality of our cleaning services, you will be a customer for life!
Purchased our home 5 years ago and recently had the guys from Lyonridge "wash" the roof to remove a build up of debris. The difference is unbelievable! Had no idea our roof ever looked like this. Looks like a brand new roof!
Rich and Jordan delivered top quality customer service on the house washing. They went above and beyond of what was expected and I would highly recommend them to anyone else!
Austin W.
Facebook Review
Fantastic service! Rich cleaned the exterior of the house and made it look brand new, including the fence and sidewalks. Totally recommend.
Tanner P.
Nextdoor Review
And the surrounding areas