Local. Family Owned. Trusted.
And the surrounding areas
The Best


Window Cleaning Delta, BC Has To Offer
At Lyonridge the customer always comes first. 
Your busy life often makes keeping up with home projects or chores challenging. As a homeowner, your list of things that you need to accomplish daily, weekly, monthly, and yearly tends to get longer, which means that not every project gets done. One task that is often forgotten about or neglected is cleaning your windows. You can cross one task off of your list with the help of Lyonridge Property Services. We proudly provide window cleaning Delta, BC locals trust.
Why Is


Exterior Window Cleaning Important?
Everything falls victim to wear and tear over time, especially when mother nature is involved in the equation. Unfortunately, your windows are no exception, and they have to face wear and tear at some point. However, if you take good care of your windows you can extend their lifespan. One simple way to take care of your windows that are often overlooked is just by cleaning them. Most homeowners dislike cleaning their own windows because they either leave smudges or streaks, or they aren't able to conveniently reach them. Even if you're not able to reach them, neglecting your windows can cause materials like dust, dirt, grime, bird droppings, etc., to accumulate. When these materials build up on your windows they will not only affect the look of your windows, but they can cause them to weaken. You may notice that over time your windows will begin to crack, and chip, or you'll be able to feel a breeze coming through them. You will likely need to prematurely replace your windows due to not taking proper care of them.
Luckily, you can boost the curb appeal of your windows, promote longevity, and save yourself time and energy by hiring a professional window cleaning company. You no longer need to worry about how you're going to clean those hard-to-reach windows when you have a reliable exterior window cleaning company on your side.
Have you tried to look out of your windows, and you just become distracted by all of the fingerprints, smudges, dust, dirt, etc.? If you're noticing them, that means your guests are too. Whether you're having a party or you're expecting guests, you mustn't skip out on having your windows cleaned. Many homeowners clean the inside of their windows, but they don't clean the outside. This is one step that you don't want to skip because dirty windows can stand out for all of the wrong reasons.
The inside and outside of your home could be spotless, but if your windows are filthy, they will be an eyesore. We understand how busy you are and how difficult it can be to clean the inside and outside of your home. We also know that you probably don't have a full day to dedicate to cleaning the inside and outside of all of your windows. This chore can be incredibly time-consuming and usually for no reason. Many homeowners get frustrated when they spend the majority of their time cleaning their windows just for them to have streaks. Our team can take this task over for you, so you no longer need to worry about smudges, hard-to-reach windows, or spending time cleaning them yourself. We will get your windows sparkling clean promptly. With our team, you no longer need to look for Delta window washing near me. We've got you covered!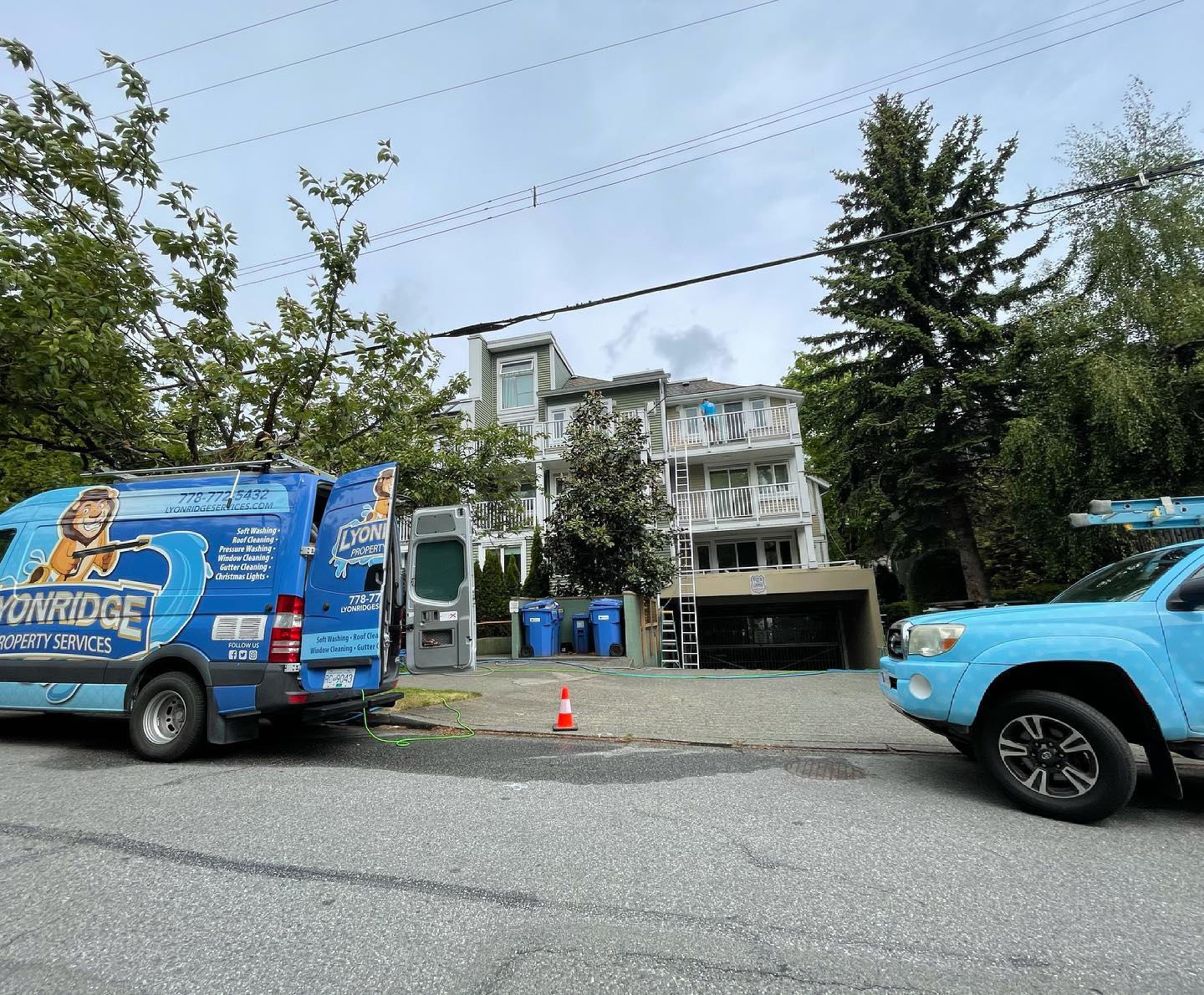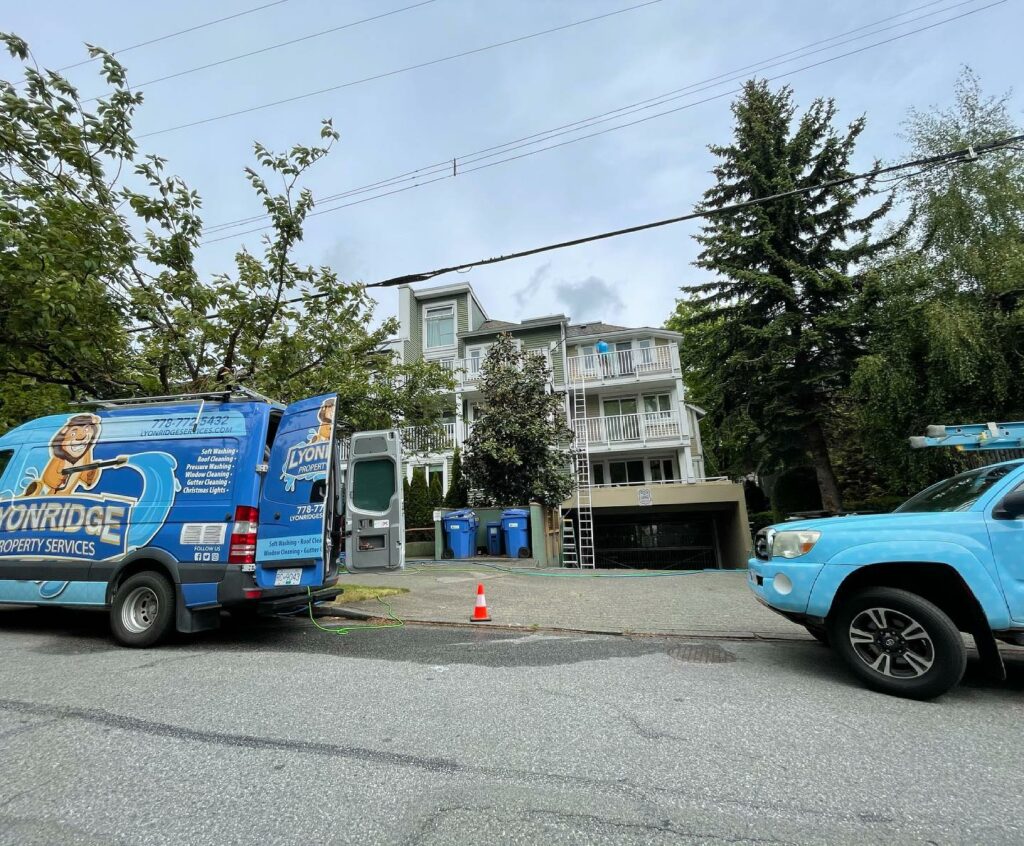 Call Us Today for a Free Quote!
We want to earn your business and turn you into a long-term customer.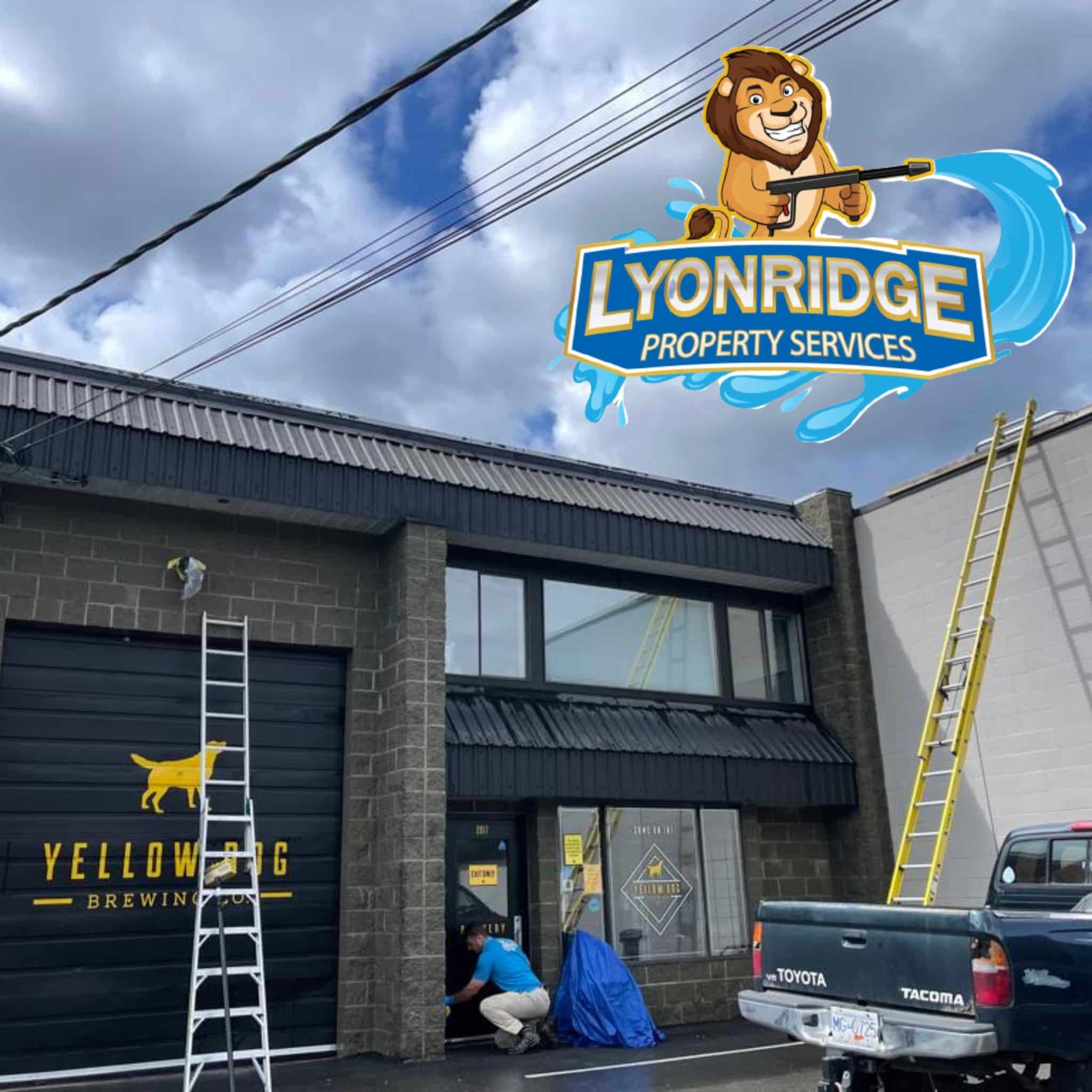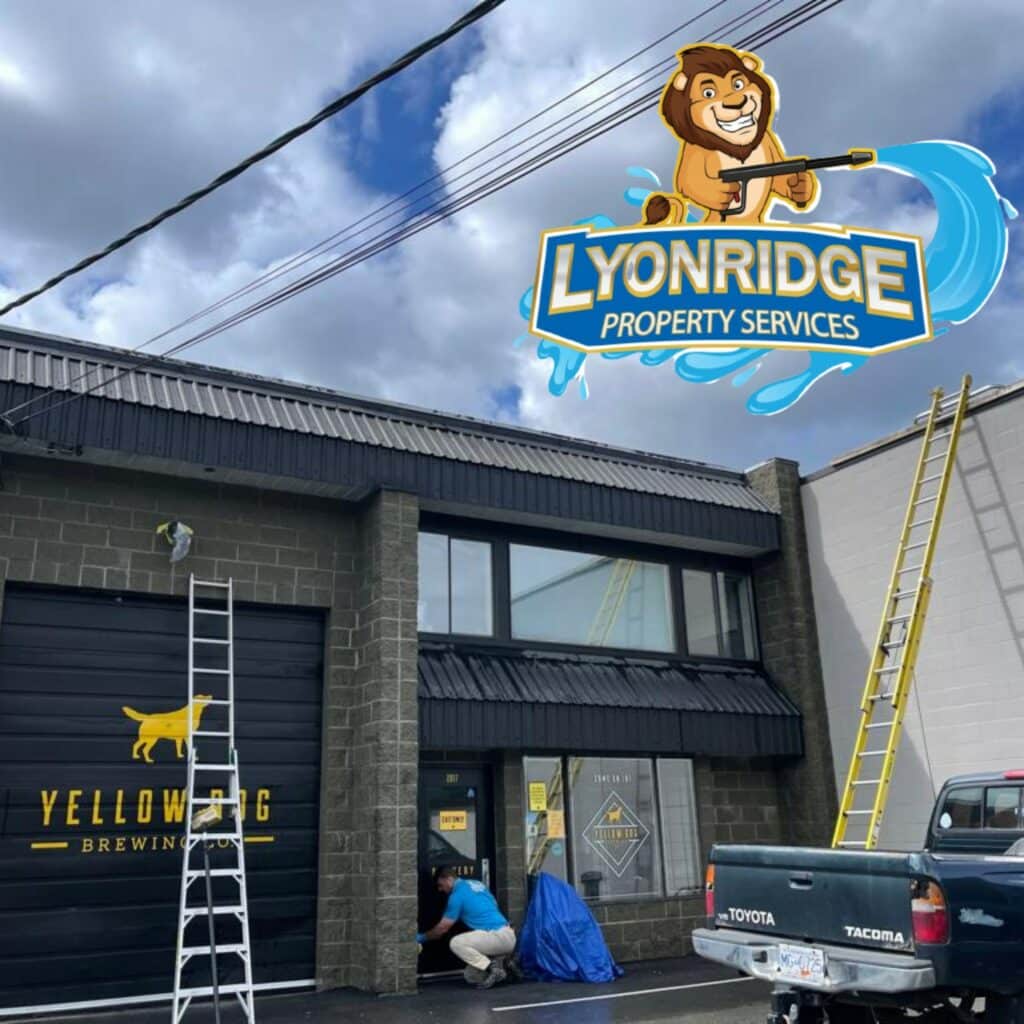 Highly-Rated


Window Cleaning Service
At Lyonridge Property Services, we offer top-rated window cleaning services to provide you with clean windows at an affordable cost. Not to mention, we also make this chore a lot safer for you, so you won't have to risk injury by hopping up on a ladder. Our team uses safe practices, and we take extra precautions to ensure our team's safety. We will also make sure that when cleaning your windows, they are unharmed during your window cleaning service. We use only the best equipment and products for us to provide you with a seamless cleaning service and results.
Purchased our home 5 years ago and recently had the guys from Lyonridge "wash" the roof to remove a build up of debris. The difference is unbelievable! Had no idea our roof ever looked like this. Looks like a brand new roof!
Rich and Jordan delivered top quality customer service on the house washing. They went above and beyond of what was expected and I would highly recommend them to anyone else!
Austin W.
Facebook Review
Fantastic service! Rich cleaned the exterior of the house and made it look brand new, including the fence and sidewalks. Totally recommend.
Tanner P.
Nextdoor Review
Reach Out To Us For The Best Delta Window Cleaning Near Me!
Are you looking for Delta window cleaning near me? For the best window washing Delta, BC has to offer, Lyonridge Property Services is the company to turn to. When working with us, you can expect that we will be a hard-working, professional, and reliable team. We prioritize safety, and we always put our customers first. We have been a top-rated company in the area, and we look forward to continuing to serve the area with high-quality, quick, and efficient window cleaning services. To learn more about our convenient window cleaning services, and the other services we offer, or for a free quote, make sure you get in touch with our team today!
And the surrounding areas