Local. Family Owned. Trusted.
Pressure Washing Delta BC
And the surrounding areas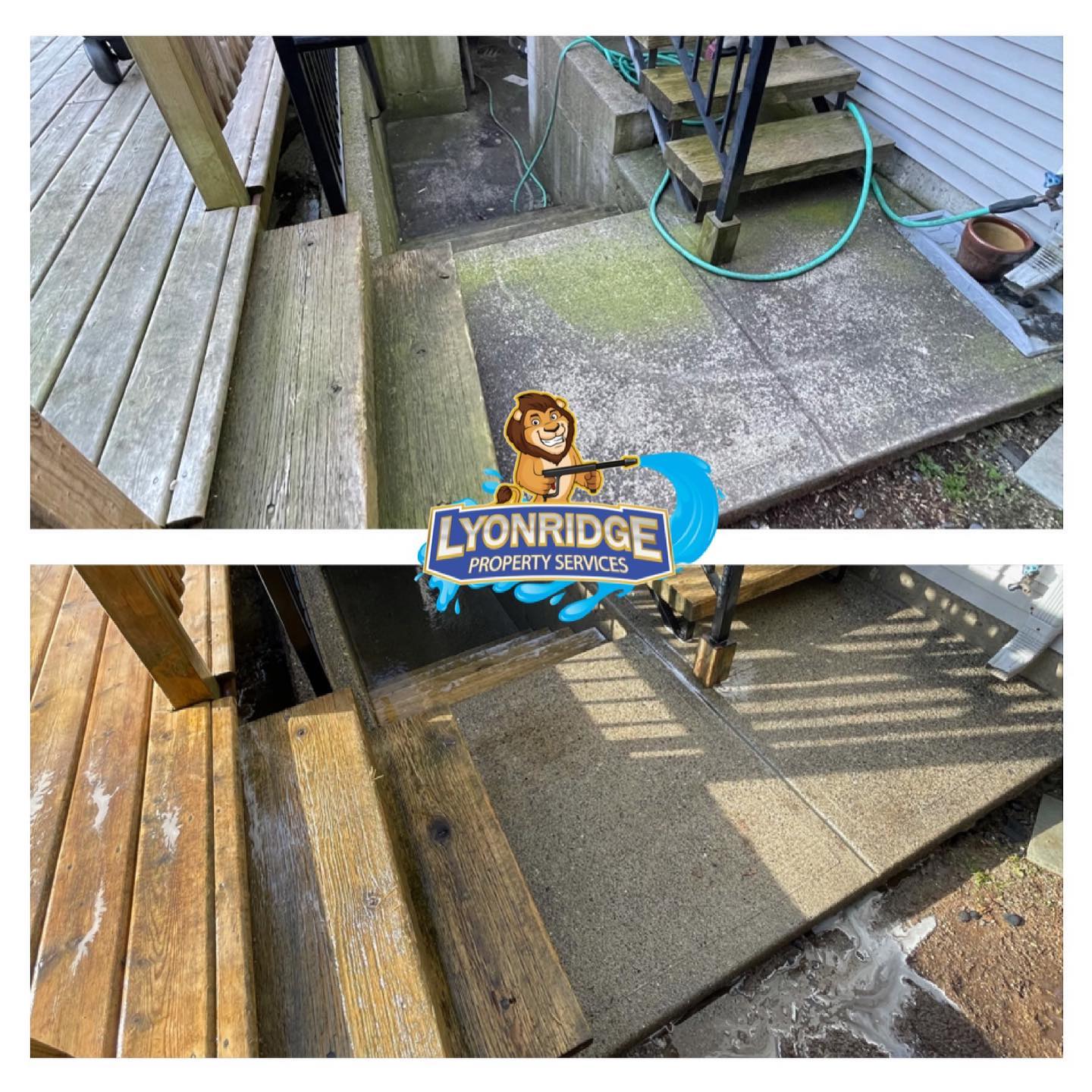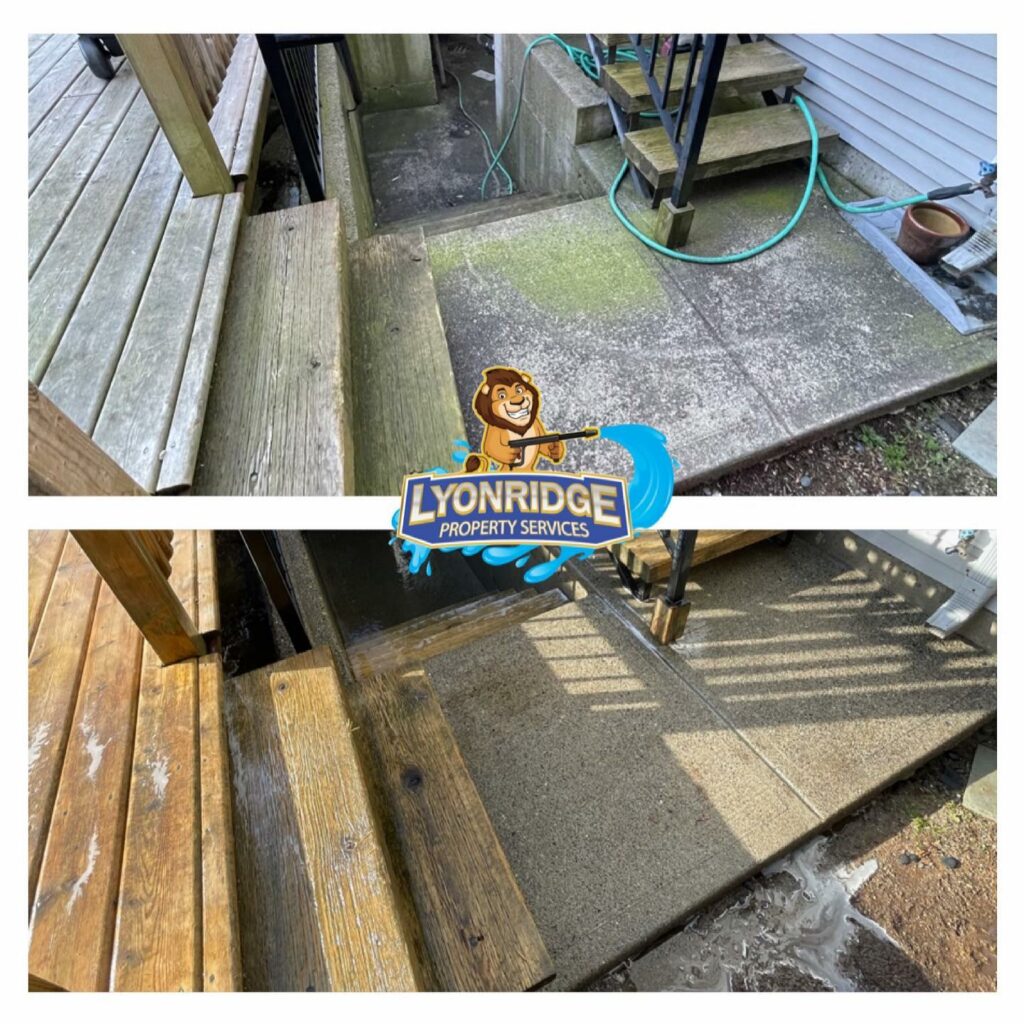 Top-Rated


Pressure Washing Services in Delta
At Lyonridge the customer always comes first. 
If you've been looking for pressure washing Delta, BC, residents trust, Lyonridge Property Services is the pressure washing company you can turn to. Our team offers high-quality residential and commercial pressure washing services that will meet your needs and give your property the safe but thorough cleaning it needs and deserves.
At Lyonridge Property Services, we are dedicated to providing our customers with the best customer service, services, and results. We offer a full range of different pressure washing services. We offer roof cleaning, house washing and soft washing, deck cleaning, and concrete cleaning. Our team is backed with experience and the training needed to safely clean the outside of your home or business. We use top-of-the-line equipment, environmentally safe cleaning products, and hot and cold water when needed to properly remove any unwanted materials from your property.
The exterior surfaces of your home or business are subjected to debris, bird droppings, stains, organic growth, etc. Without regular cleanings, these materials will build up and affect not only the appearance of your home or business but it will also break down those surfaces. Materials like mold and mildew can also affect your health, especially if you already have asthma or allergies. Routine power washing services will provide you with a healthier, cleaner, and more presentable environment.
Expert


Power Washing Delta Residents Trust
There are quite a few reasons why pressure washing your home or business is important, such as:
Preparing for renovations – Are you considering painting your siding? One of the best ways to prepare your siding is to have it washed. Pressure washing your home beforehand allows the fresh coat of paint to bond with the siding better. Also, it allows for a smoother application, so you aren't painting over top of cobwebs, dust, dirt, etc.
Boosting curb appeal – Ensuring that your residential or commercial property is presentable at all times is important. If your home or business is covered in dirt, stains, or grime, it could leave a wrong first impression on your guests or customers. Pressure washing will quickly and easily improve the appearance of your home or business and give it a fresh look.
Keeping everyone safe – Pressure washing is the best way to effectively remove materials from the exterior surfaces of your home or business that can affect your health.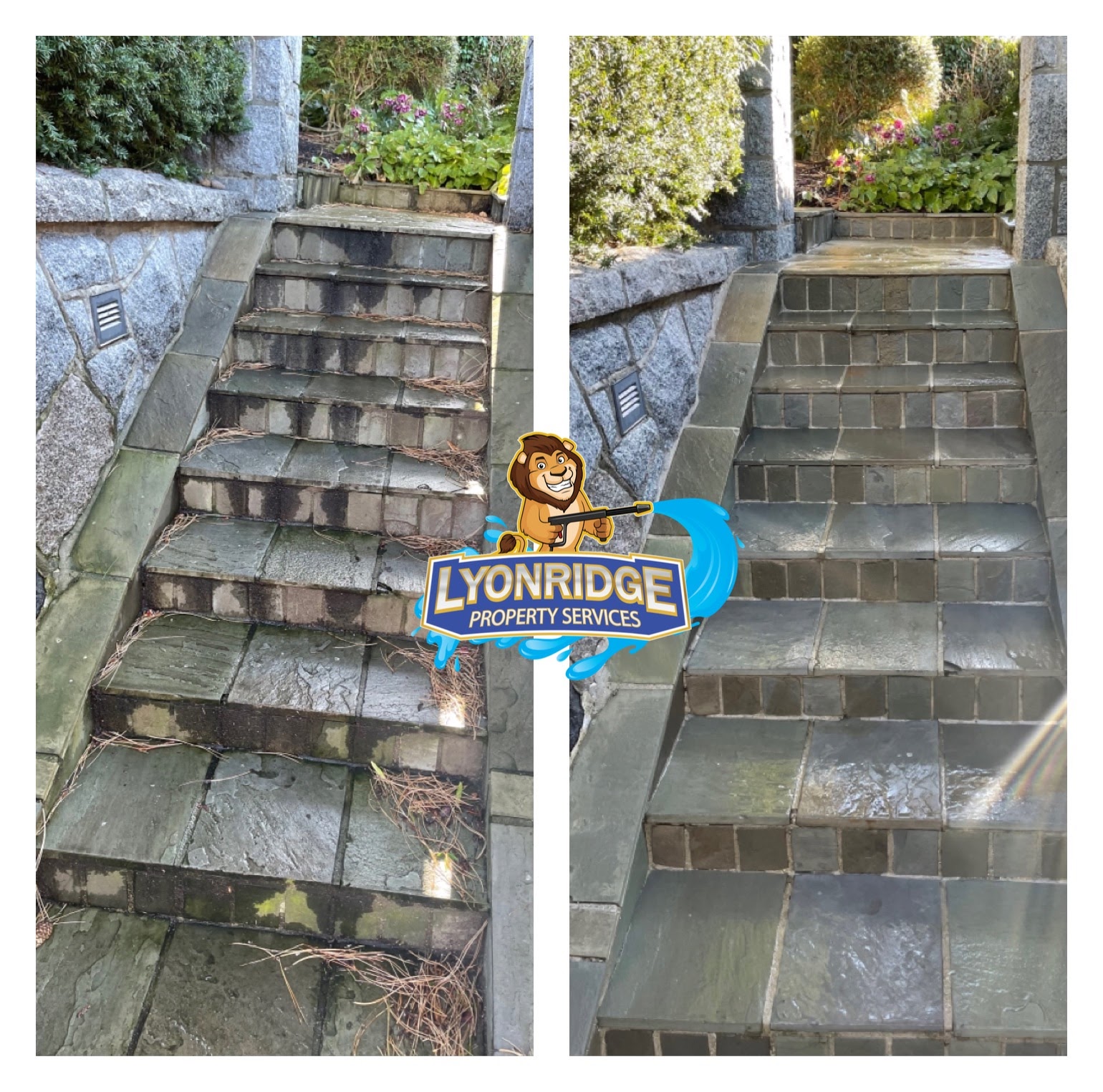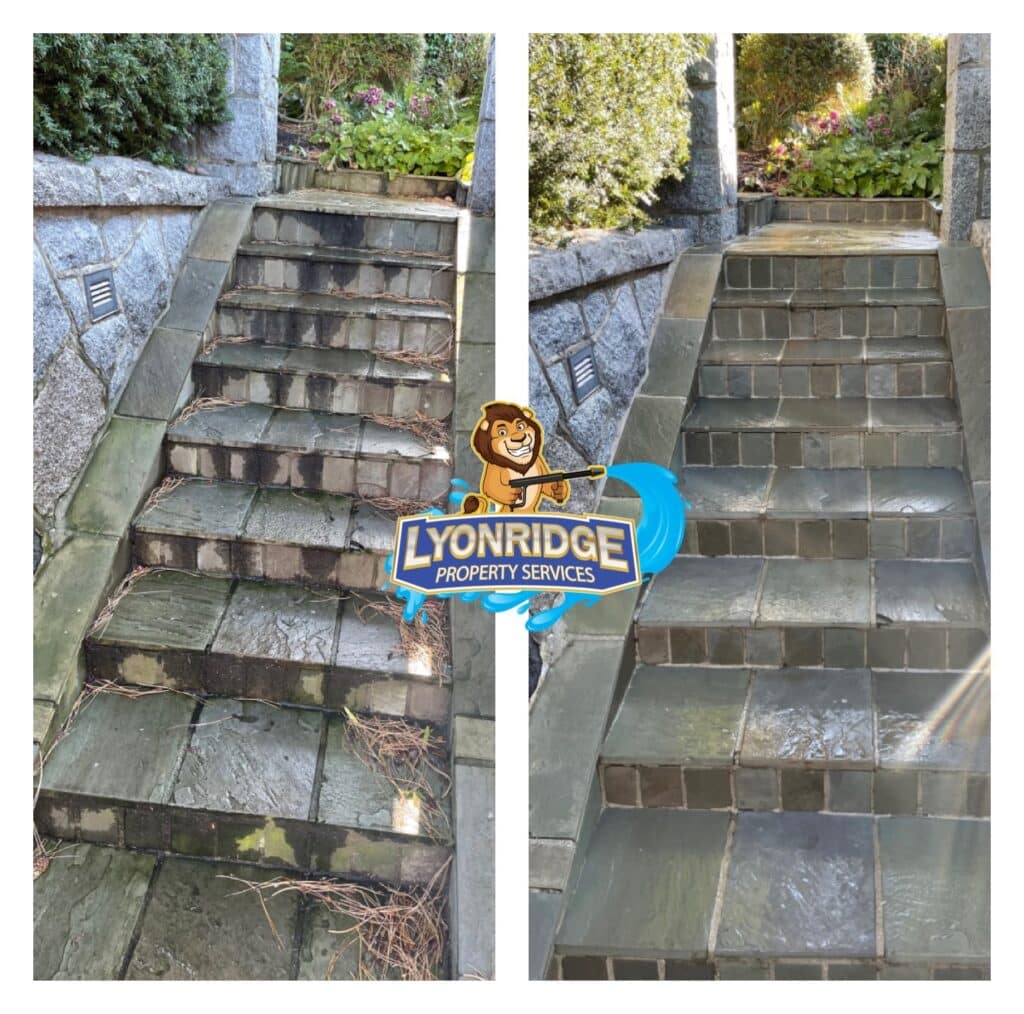 Call Us Today for a Free Quote!
We want to earn your business and turn you into a long-term customer.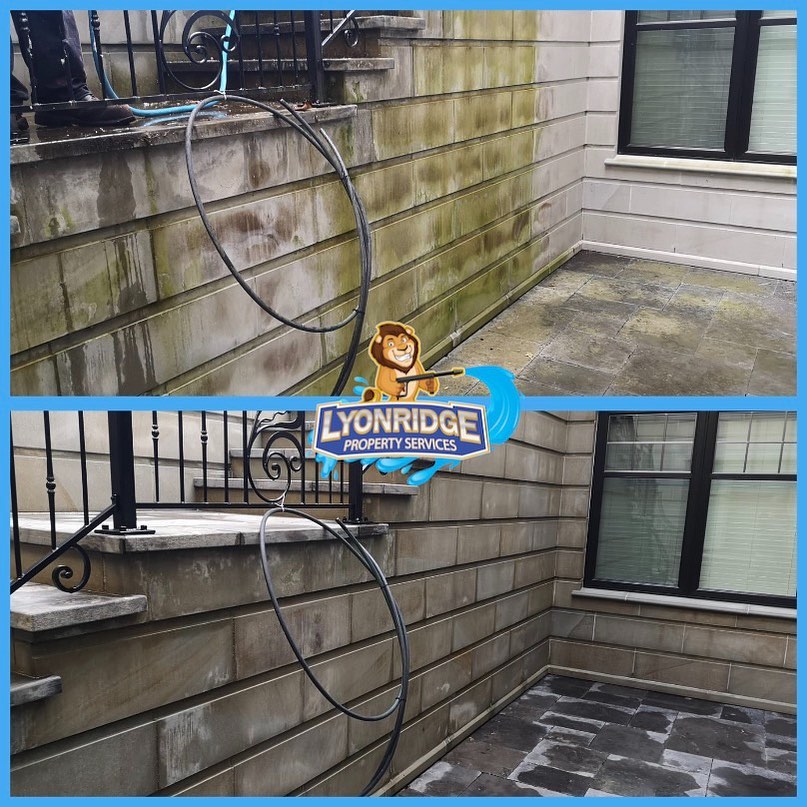 Searching for


Pressure Washing Companies in Delta?
At Lyonridge Property Services, we offer the best power washing in Delta, BC, and the surrounding area. Pressure washing your home or business isn't a luxury, but it's a necessity in keeping your property well-protected and well-maintained. Our services are versatile, and we will have a service that will meet your needs. Our services will save you time, money, and energy. When working with us, you can expect that we will be professional, work diligently, and be punctual. To learn more about our pressure washing services or for a free quote, make sure you get in touch with our team in Delta, BC, today!
Purchased our home 5 years ago and recently had the guys from Lyonridge "wash" the roof to remove a build up of debris. The difference is unbelievable! Had no idea our roof ever looked like this. Looks like a brand new roof!
Rich and Jordan delivered top quality customer service on the house washing. They went above and beyond of what was expected and I would highly recommend them to anyone else!
Austin W.
Facebook Review
Fantastic service! Rich cleaned the exterior of the house and made it look brand new, including the fence and sidewalks. Totally recommend.
Tanner P.
Nextdoor Review
Call Today for Power Washing & Pressure Washing in Delta BC!
Have you been on the lookout for pressure washing near me? When finding the right company, it's important that you do your research on the company. We recommend that you look at the reviews, before and after photos, and research the company beforehand. The company should use only environmentally friendly products, high-quality equipment, and the proper techniques and methods when cleaning certain materials. Our team pays close attention to the type of materials we are pressure washing to ensure we don't cause damage. For more delicate surfaces, we utilize a soft wash method. This method allows us to carefully but effectively remove unwanted materials from the exterior surfaces of your home or business. We only use a high-pressure setting on strong materials that can handle it. For instance, if a high-pressure setting were to be used on a fragile surface like your roof, it could push water under your tiles and even loosen tiles. This mistake could result in repairs or even a costly replacement. Our team is certified, licensed, and insured to give you peace of mind knowing that your service will be protected and that we will work safely. When you're looking for pressure washing companies in Delta, BC, make sure you keep our name in mind.
It's not uncommon for homeowners to attempt DIY projects. DIY home projects have taken over the internet, where people complete projects around the house in an attempt to save money. However, pressure washing your own home could result in causing damage to your home, or you risk injuring yourself. Renting or buying equipment can also be costly. It's best to leave this home project to the professionals like our team.
And the surrounding areas