Local. Family Owned. Trusted.
Commercial Pressure Washing Delta BC
And the surrounding areas
Looking For


A Commercial Power Washing Service In The Area?
At Lyonridge the customer always comes first. 
If you've been looking for a commercial power washing service in the Delta area, Lyonridge Property Services is the company to call for any of your pressure washing needs. We offer a variety of different services to ensure that there is something for every business. Our services include; commercial window cleaning in Delta, BC, soft washing, parking garage pressure washing, parking lot cleaning, gum removal, awning cleaning, sealing, etc. There isn't a job we can't handle, and we look forward to restoring the beauty of the outside of your business with our top commercial pressure cleaning services. 
High-Quality


Parking Lot Cleaning
Have you ever pulled into a parking lot and it was so dirty that you didn't want to get out of your car? You probably felt like you had to keep walking around or stepping over items to avoid stepping on trash, in a spill, or on chewed gum. While customers often remember the establishments that made a great first impression, they also remember ones where they had a negative experience. A business that's lacking in the cleanliness department is often avoided by customers, and the chances of them returning aren't likely.
While most business owners believe that they just need to keep their landscaping and the exterior surfaces of their building well-maintained, their parking lot is typically neglected. However, most customers' first impression begins at your parking lot, as that's the first thing that they will likely see. When your parking lot is covered in dirt, mud, organic materials, oil spills, gum, trash, stains, bird droppings, etc., it can leave a negative impression on your customers and relay the message to them that you don't take care of your business. Not to mention, having all of these materials in your parking lot isn't sanitary. It can attract pests and rodents. The last thing you want is to have a rodent problem on your property.
A clean property is a safer and healthier one. Let us take over and provide you with convenient, safe, and affordable parking lot cleaning services. This service will effectively and quickly remove any unwanted materials, lift stains, and reveal a like-new parking lot. Our services will also extend the lifespan of your parking lot and prevent cracks and holes from forming. This service is optimal for business owners who are looking to step up the cleanliness of their property and want to impress their customers by boosting the curb appeal of their overall business and property.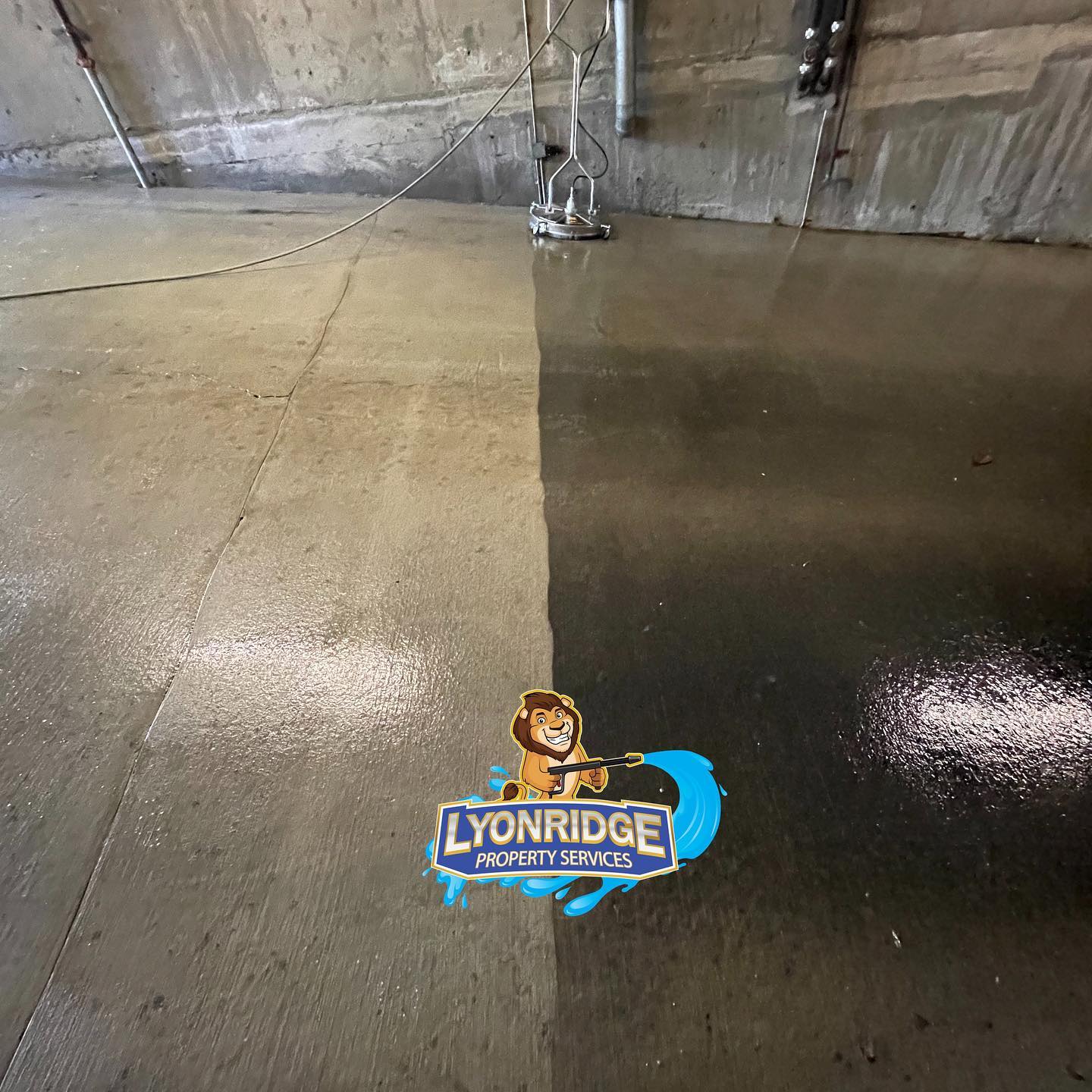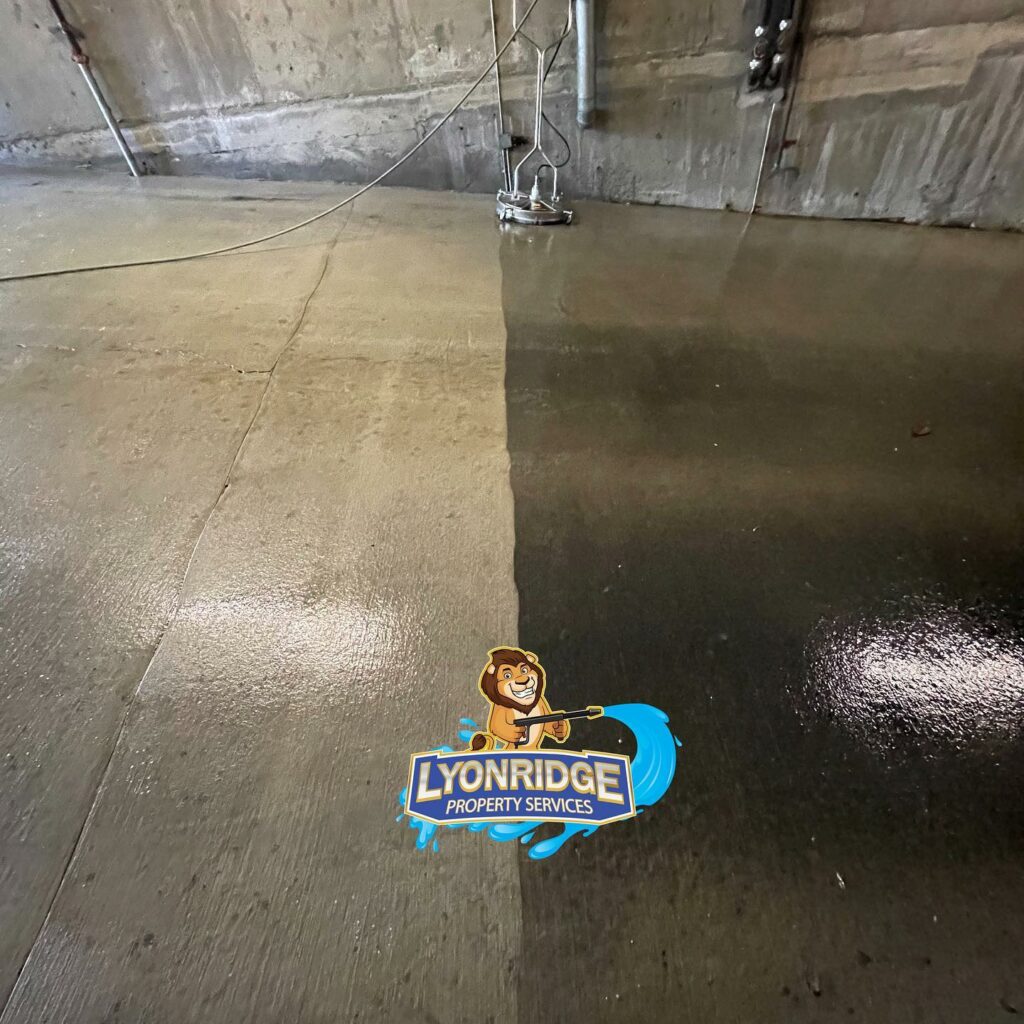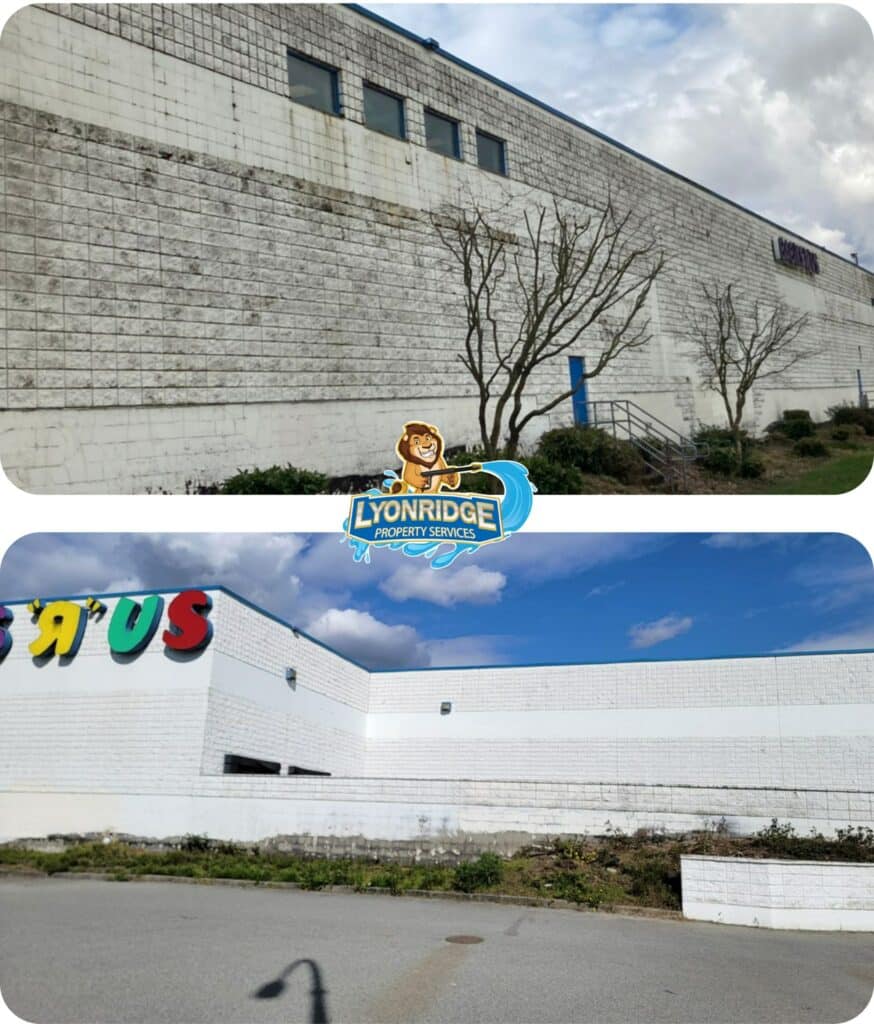 Call Us Today for a Free Quote!
We want to earn your business and turn you into a long-term customer.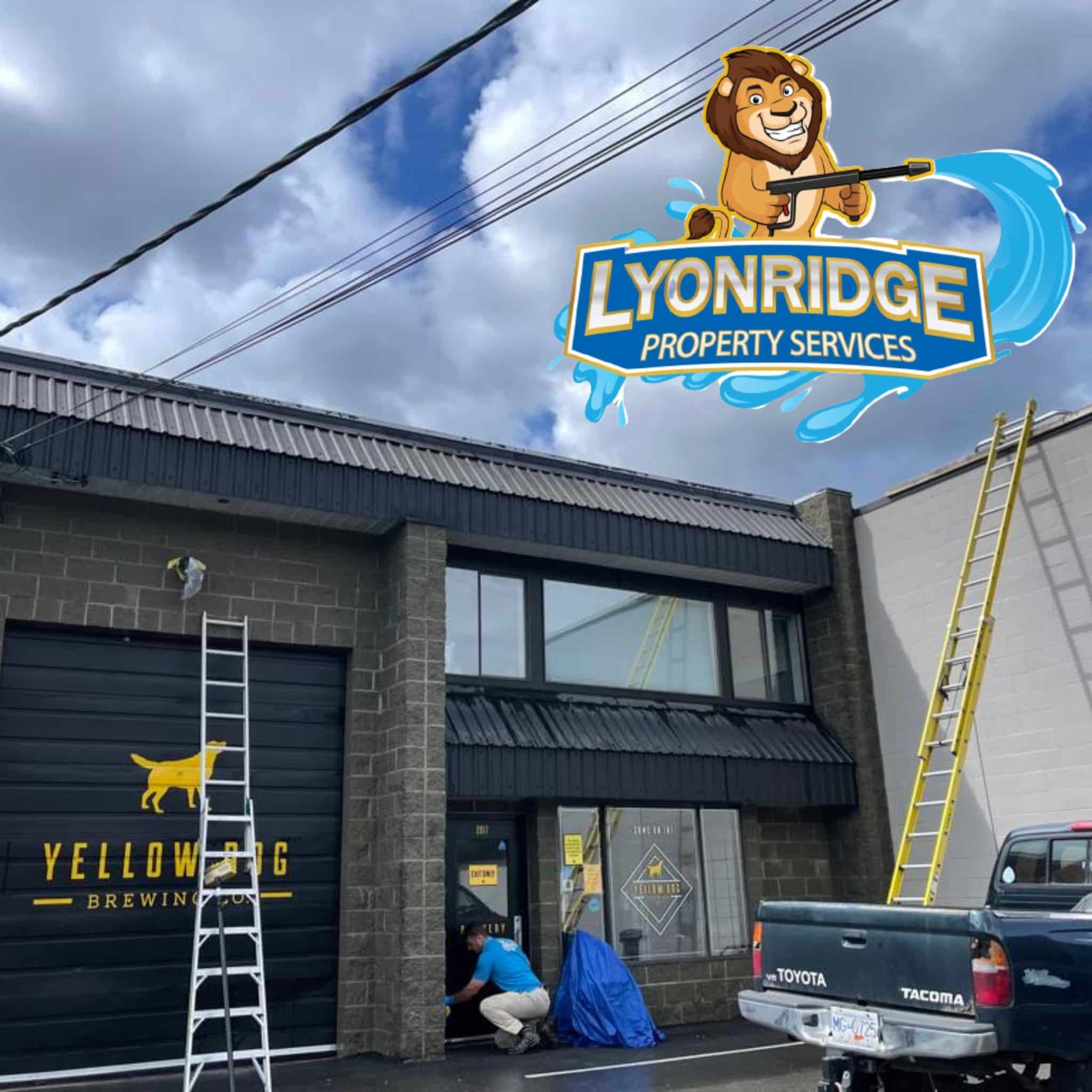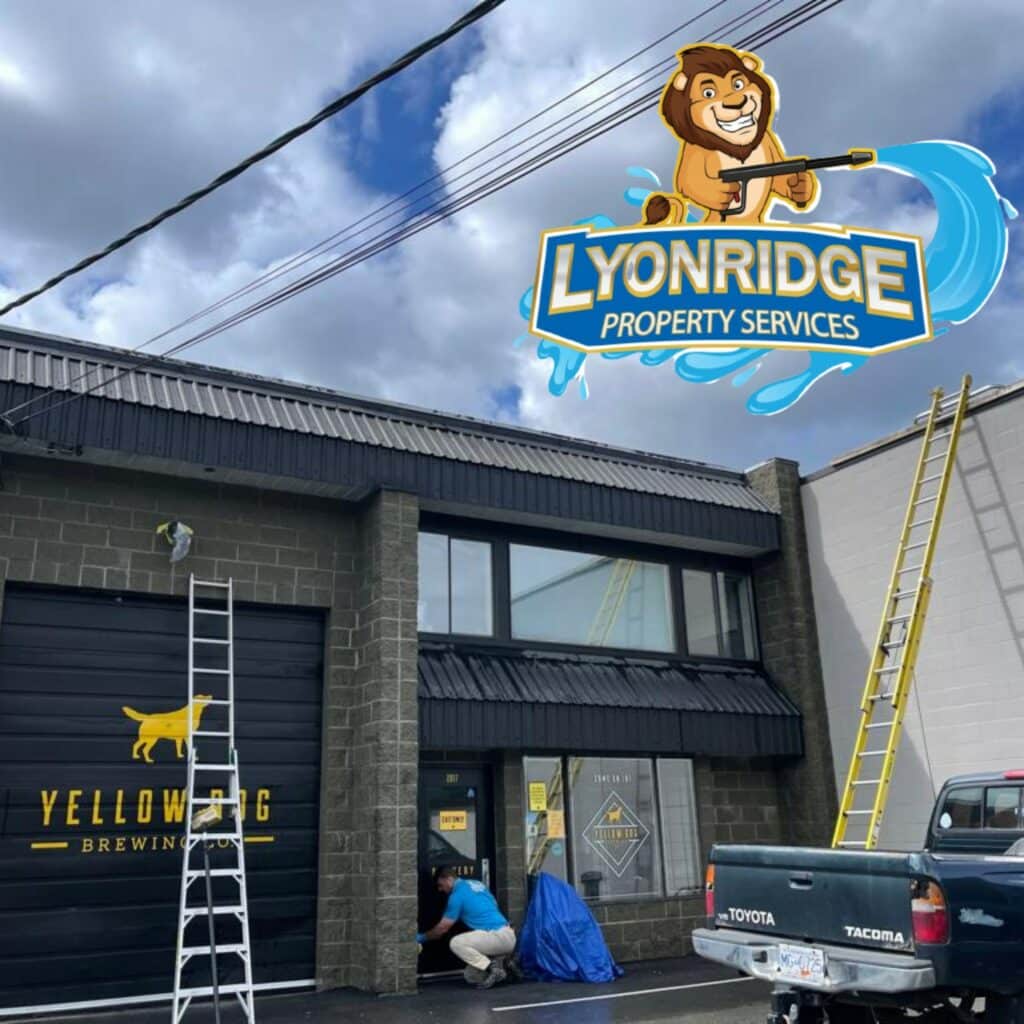 Why We're The Right Choice


For Commercial Pressure Washing In Delta, BC
The exterior surfaces of your business have to face a lot of different elements daily, such as; weather, foot traffic, germs, organic materials, grime, dirt, mud, and more. When these materials sit on the surfaces of your property, like your building, parking lot, windows, walkways, etc., they can eat away at these surfaces and cause their quality to rapidly decline. This can result in having to invest in costly repairs or replacements. However, taking action now, getting ahead of the problem, and taking preventative measures is the best way to take care of these surfaces and avoid early deterioration. There are countless advantages of pressure washing the exterior surfaces of your commercial property, like improving the aesthetic of your business, preventing damage, saving you time and energy cleaning it yourself, creating a healthier working environment, and more.
To reap all of the benefits that pressure washing provides, you need to partner with the right pressure washing company. Luckily, you don't have to look too far for the best commercial pressure washing Delta, BC, has to offer when you have a company like Lyonridge Property Services. We are the right company to go with because we are professional, we have years of experience, state-of-the-art equipment, and products, we offer first-class customer service, and we put our customers first. Our team is hard-working, and we prioritize safety. You can trust that when working with us, we will ensure that the process is stress-free for you and that we can handle whatever is thrown at us. We are backed by a great reputation that we've worked hard to earn, and we have many positive reviews. We look forward to proving and showing you why our customers have raved about us in the past and hopefully adding you to our long list of satisfied customers in the future.
Purchased our home 5 years ago and recently had the guys from Lyonridge "wash" the roof to remove a build up of debris. The difference is unbelievable! Had no idea our roof ever looked like this. Looks like a brand new roof!
Rich and Jordan delivered top quality customer service on the house washing. They went above and beyond of what was expected and I would highly recommend them to anyone else!
Austin W.
Facebook Review
Fantastic service! Rich cleaned the exterior of the house and made it look brand new, including the fence and sidewalks. Totally recommend.
Tanner P.
Nextdoor Review
Contact Us For Commercial Power Washing In Delta, BC
Are you in need of a professional commercial pressure washing service? You're in the right place! Our team at Lyonridge Property Services is here to provide you with the best commercial power washing in Delta, BC. Make sure you contact our team today to learn more about the commercial pressure washing services we have to offer!
And the surrounding areas