Local. Family Owned. Trusted.
Roof Cleaning Coquitlam BC
And the surrounding areas
Top-Rated


Roof Cleaning in Coquitlam
At Lyonridge the customer always comes first. 
The roof on your home protects you, your family, and all of your belongings. As a homeowner, you understand the value of protecting your roof and maintaining the roofing materials so that the roof functions as it should all throughout the year. The professionals from Lyonridge Property Service would like to help you take care of your home's roof. We offer top-quality roof cleaning Coquitlam services for all homeowners in the area. If you have been thinking about roof cleaning services for your home, then please let us take care of the work for you!
Professional


Roof Wash Coquitlam Residents Trust
The roof washing services we provide are safe for all types of roofing materials. As a member of the Roof Cleaning Institute of America, we have the advanced equipment, the biodegradable detergents, and the training needed to safely and thoroughly clean your home's roof. We follow strict procedures that ensure a thorough cleansing, but will not cause any damage to your roofing materials.
The roof wash Coquitlam services we perform are called soft wash roof cleaning. Soft washing uses effective cleansers and low-pressure water to rid the roof of algae, and other substances, that can be harmful to the building supplies. Most professionals recommend roof washing procedures as part of a thorough roof maintenance process. When you hire a professional roof cleaner Coquitlam area, you work with someone that is knowledgeable in the upkeep of roofing materials. Our trained experts will clean every part of your roof's surface, as well as look for any signs of deterioration that need to be addressed by the current homeowner.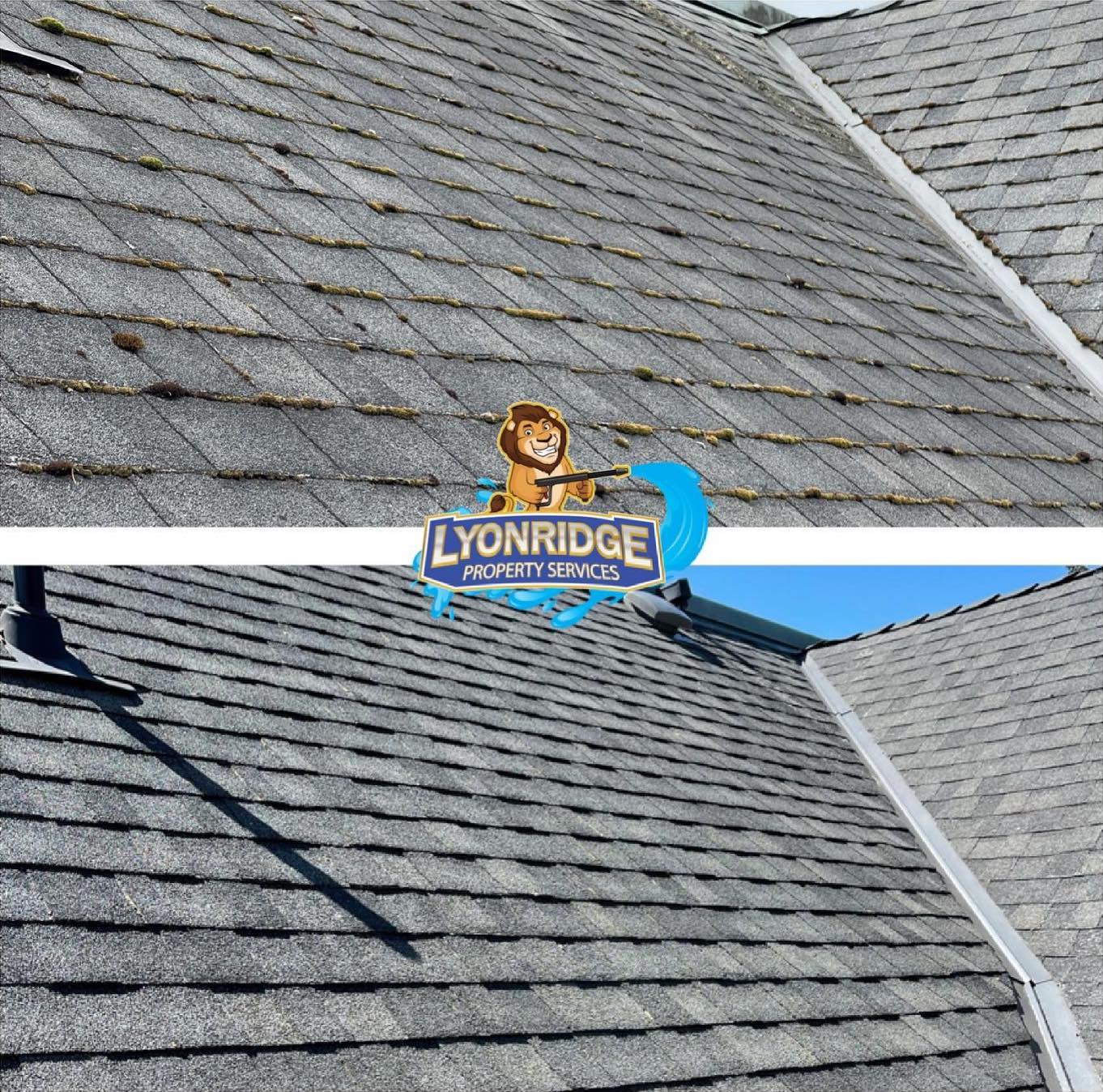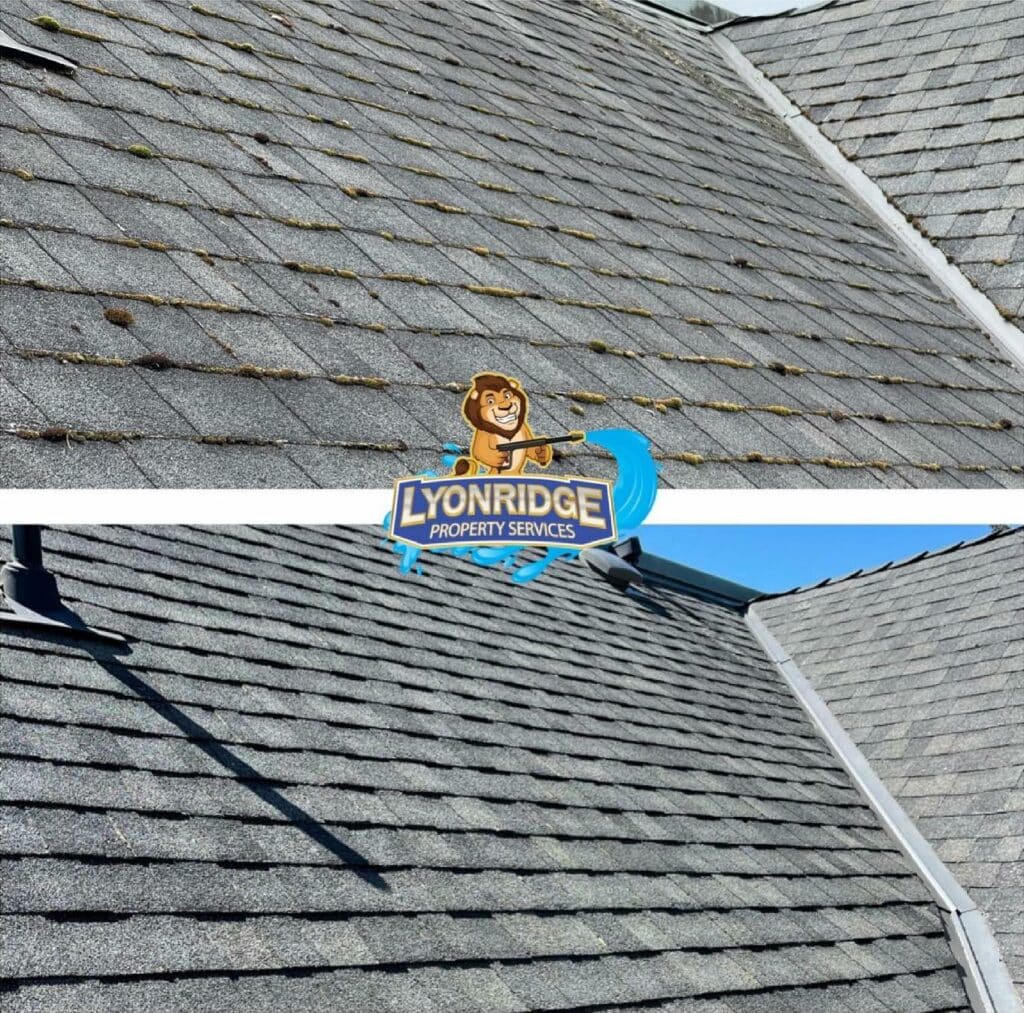 Call Us Today for a Free Quote!
We want to earn your business and turn you into a long-term customer.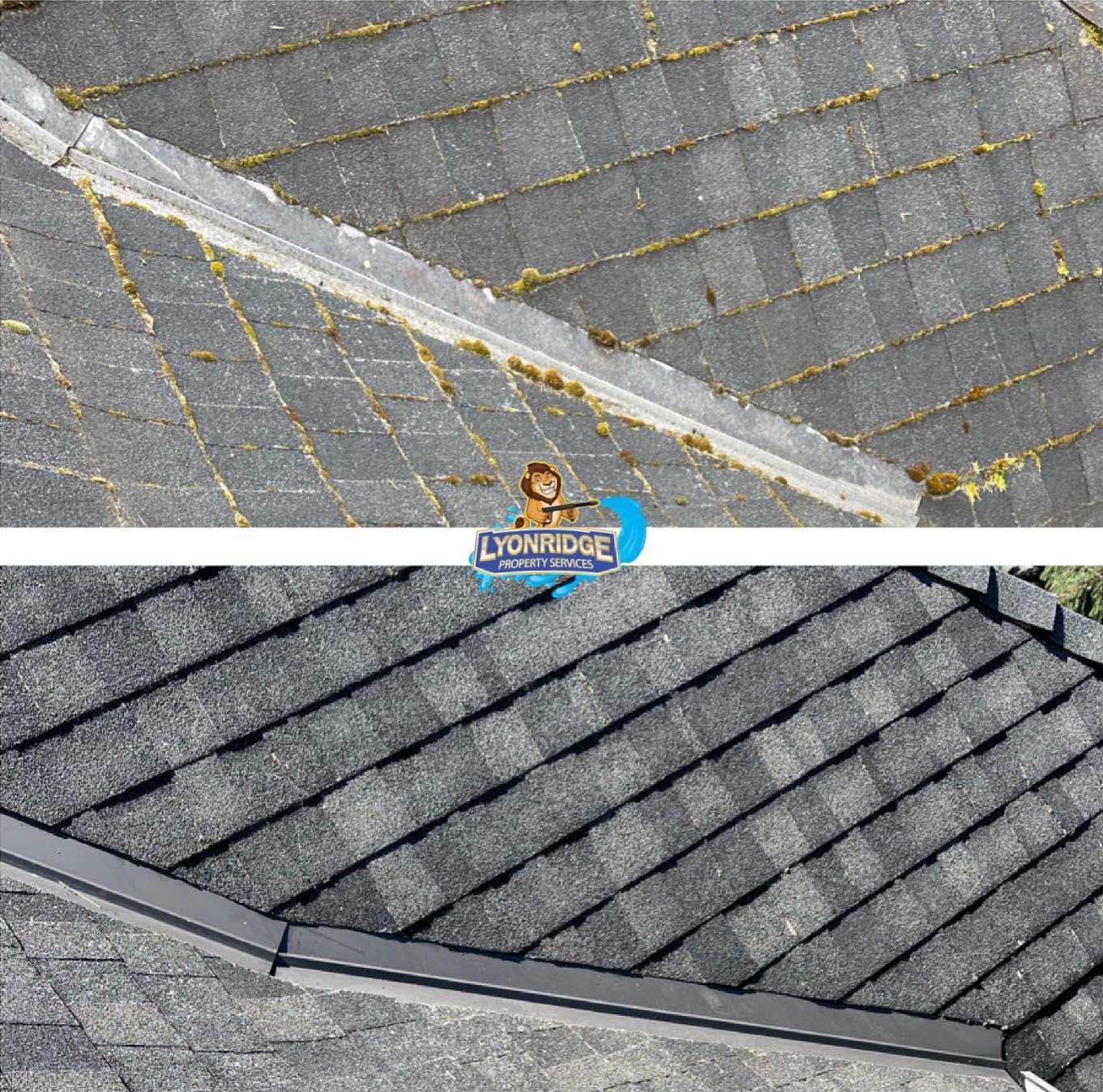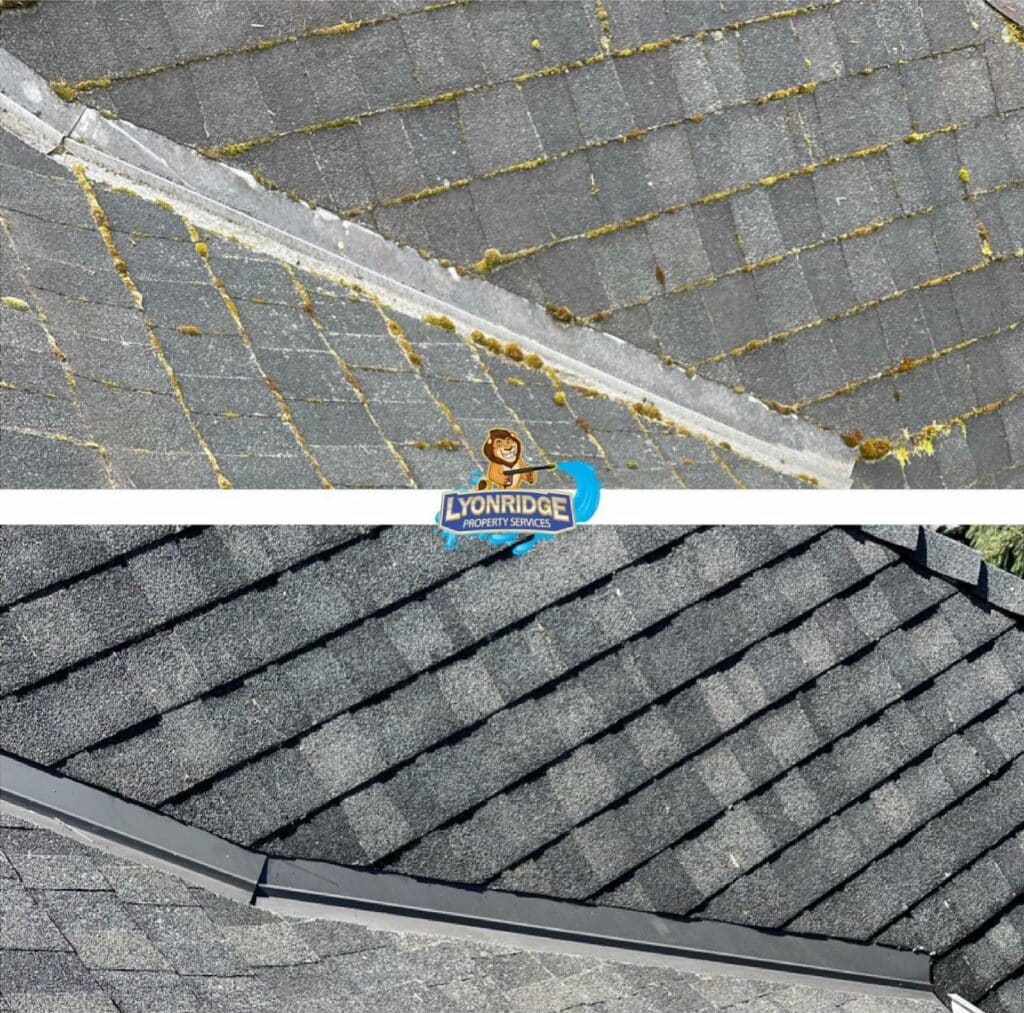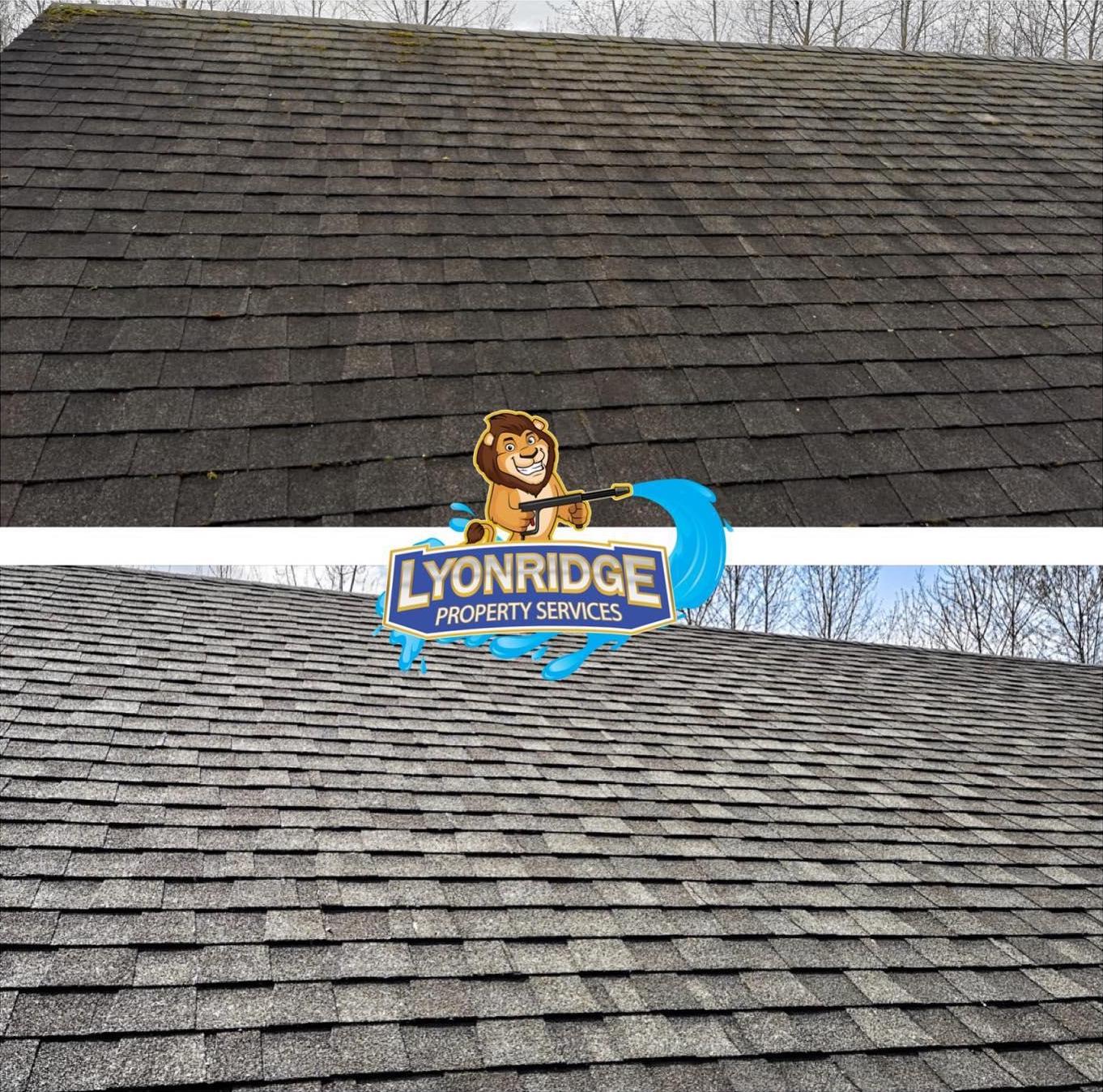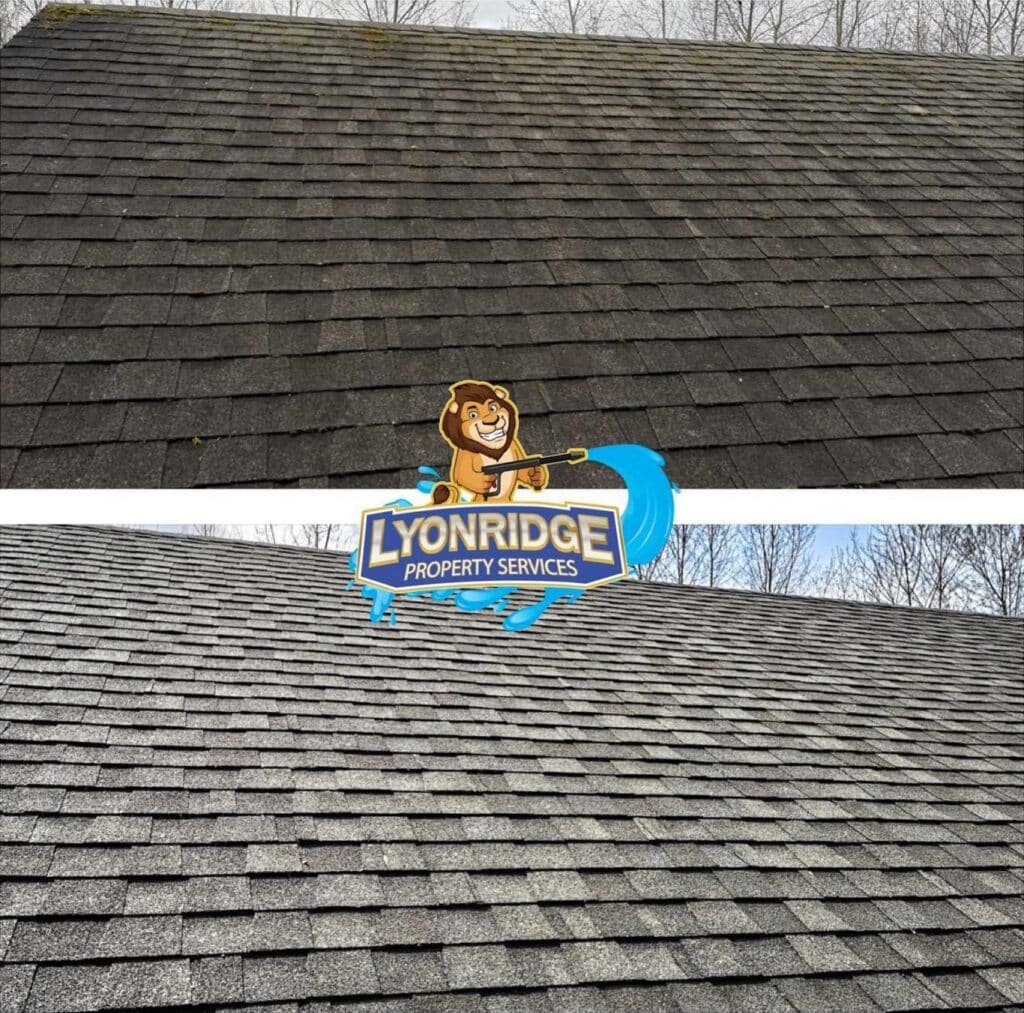 Searching for


Coquitlam Roof Cleaning Near Me?
Roof cleaning can be performed by a variety of companies; however, we hope to be the experienced team you hire for all of your roof washing Coquitlam projects. We work systematically from the top of your roof's ridgeline to the base of the overhang to thoroughly clean the entire expanse. When we are done, we believe you will be impressed with the dedicated workmanship we provide and with the attention we provide for your home's roof. We know your home is a significant investment for you, and we want to help you protect your investment.
Coquitlam is home to approximately 140,000 people. The area is well-known for being a nice place to live in or to visit throughout the various seasons of the year. Outdoor recreation is a popular activity in the region, and some popular places to explore include Como Lake Park and Town Centre Park. Coquitlam is a welcoming community that offers scenic views, delicious restaurants, interesting retail shops, and so much more!
Purchased our home 5 years ago and recently had the guys from Lyonridge "wash" the roof to remove a build up of debris. The difference is unbelievable! Had no idea our roof ever looked like this. Looks like a brand new roof!
Rich and Jordan delivered top quality customer service on the house washing. They went above and beyond of what was expected and I would highly recommend them to anyone else!
Austin W.
Facebook Review
Fantastic service! Rich cleaned the exterior of the house and made it look brand new, including the fence and sidewalks. Totally recommend.
Tanner P.
Nextdoor Review
Call Today for Roof Washing & Roof Cleaning in Coquitlam BC!
If you live in the vicinity and you have been looking for a Coquitlam roof cleaning near me service that will meet, or exceed, your expectations, then please reach out to the experienced cleaning crew from Lyonridge Property Service. Our team members have many years of exterior surface cleaning experience, and we welcome the chance to clean your roofing supplies at any time! We are glad to answer any questions you may have about our cleaning procedures or provide you with a free quote for a roof washing service. If you are ready to schedule your next roof washing procedure or if we can help you in any other way, then please contact us today. We look forward to speaking with you at any time!