Local. Family Owned. Trusted.
Commercial Pressure Washing Coquitlam BC
And the surrounding areas
Commercial Power Washing


Coquitlam, BC Locals Count On
At Lyonridge the customer always comes first. 
Are you looking for a way to enhance the appearance of the exterior surfaces of your business? One of the best ways to keep your property well-maintained, extend the lifespan of these surfaces, and remove unwanted materials from your property is by pressure washing it. Lyonridge Property Services is a reliable pressure washing company that you can count on for all of your pressure washing needs. We offer everything from parking lot cleaning to gum removal. Regardless of which service you need, you can trust that you're getting the best commercial pressure washing Coquitlam, BC, has to offer. 
Protect Your Investment


With Commercial Pressure Cleaning
Your business is an investment, and it needs and deserves to be treated with care. To effectively protect your business, we highly recommend routine pressure washing services. Your building and property are vulnerable to build-up of stains, dirt, grime, moss, pollen, mold, dust, mildew, and many more. These materials can make your building look unattractive when not routinely cleaned, and they can also create a host of other problems for your property. When these materials are neglected on surfaces like your building, parking lot, awning, windows, etc., they can eat away at these surfaces. Over time, these materials will deteriorate these surfaces, and you will more than likely need to repair them or replace them prematurely. Routine services will effectively eliminate these materials from the exterior surfaces of your property, prevent the risks that come with them, and promote the longevity of these surfaces.
When looking for commercial pressure cleaning companies in the area, it can be difficult to find the right company that's offering what you're looking for. Not to mention, you can't trust your business with just any company. You need the right company on your side that will boost the curb appeal of your business and that will work carefully around your business. You also need a company that's punctual and works on time. Our team makes it easy to choose a pressure-washing company to work with, and we guarantee that you will feel confident choosing us. We are a trained, experienced, and hardworking team that respects your time. We will be punctual and work quickly but efficiently to complete your service. We also pay close attention to the little details, and we don't cut corners.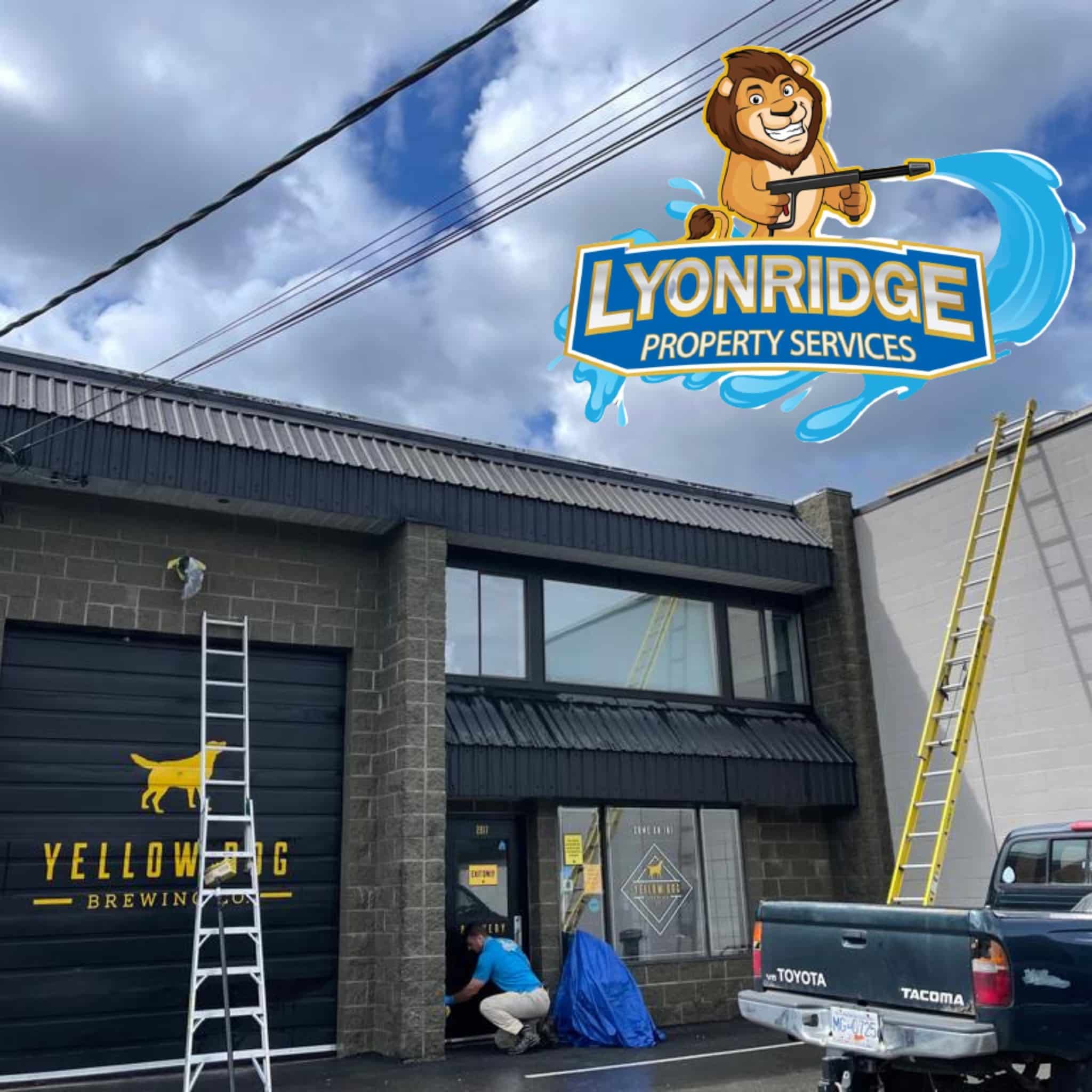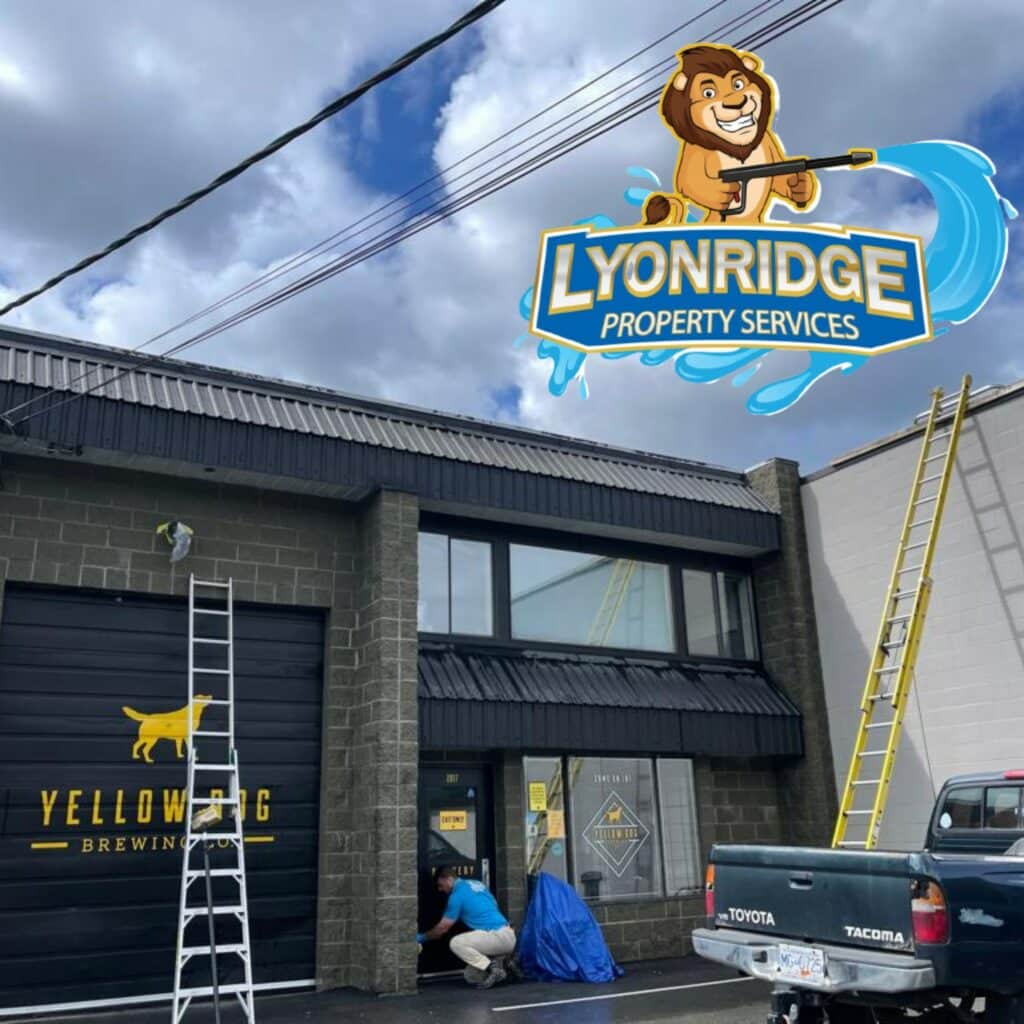 Call Us Today for a Free Quote!
We want to earn your business and turn you into a long-term customer.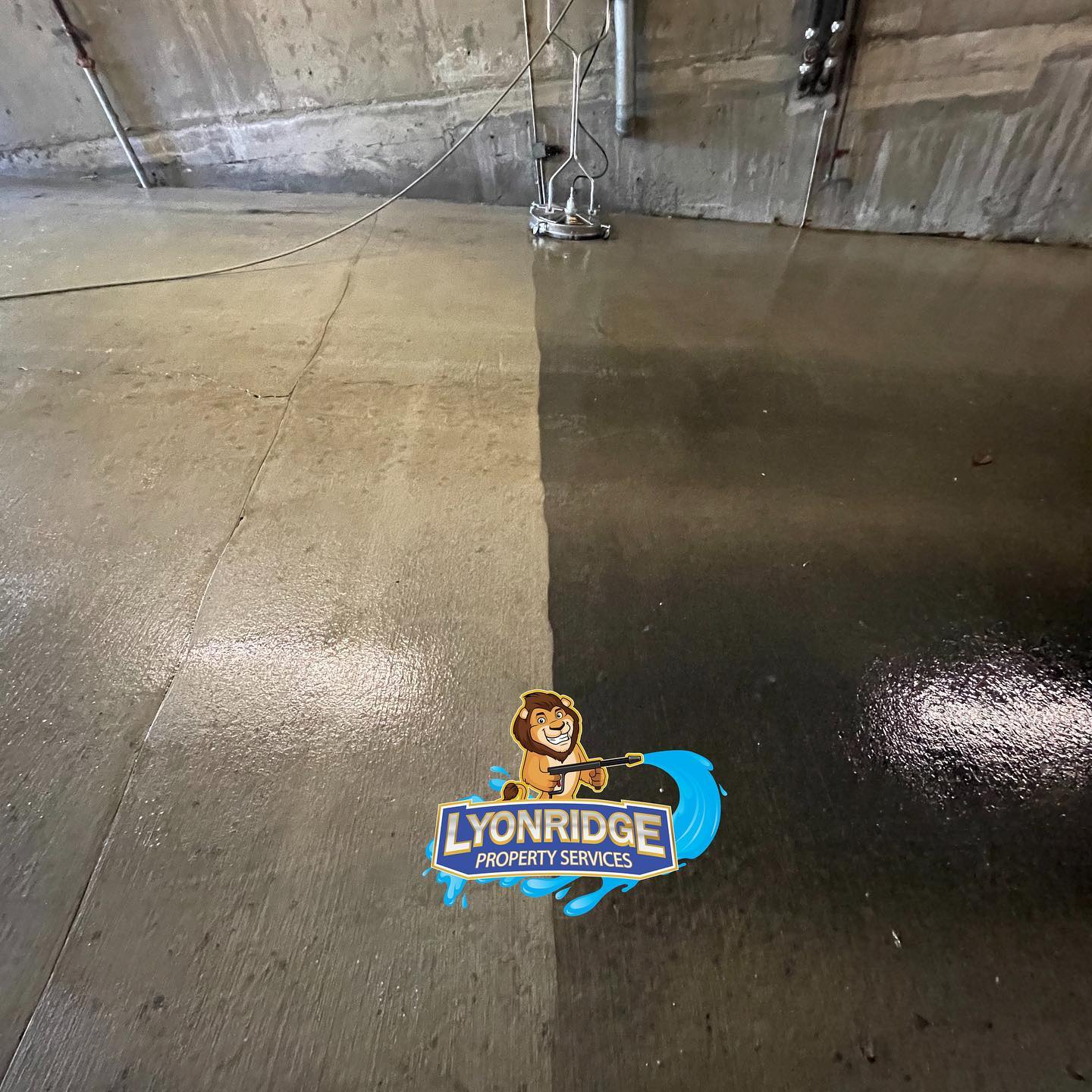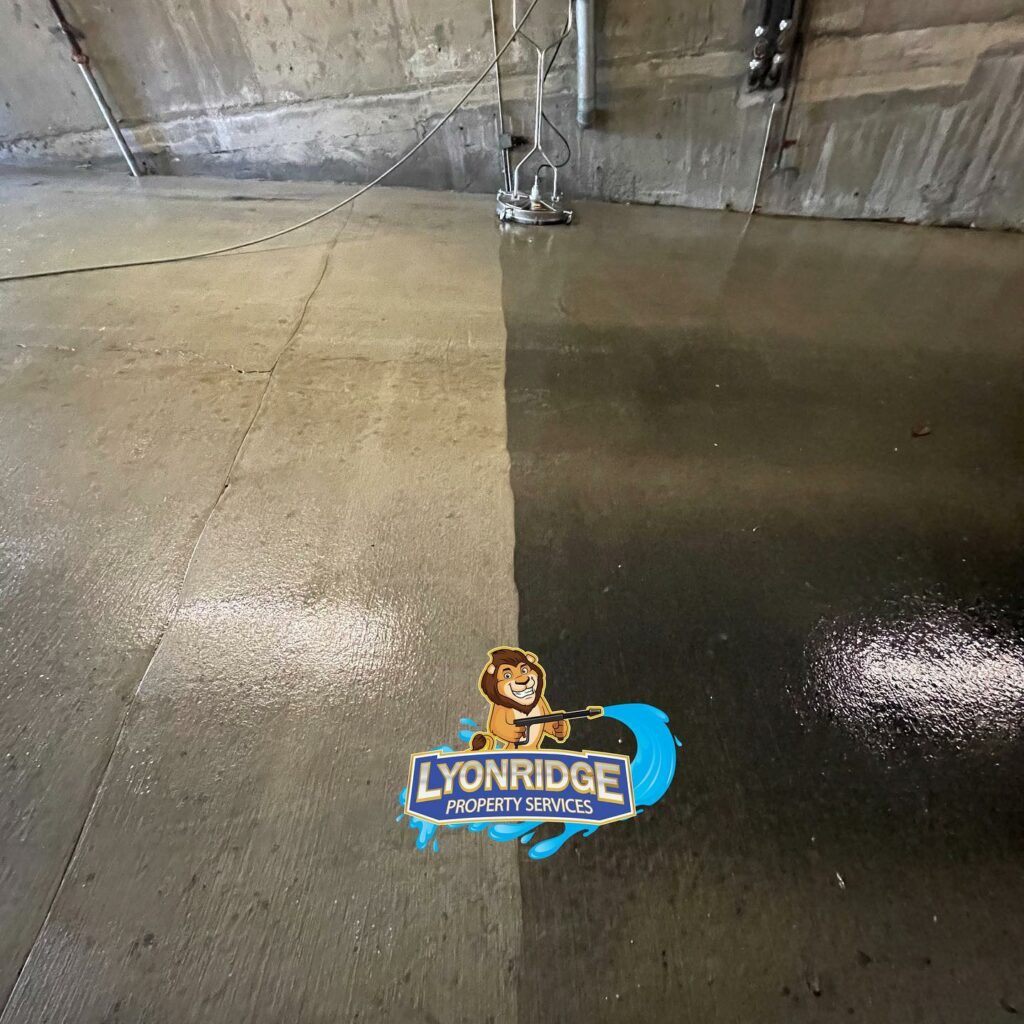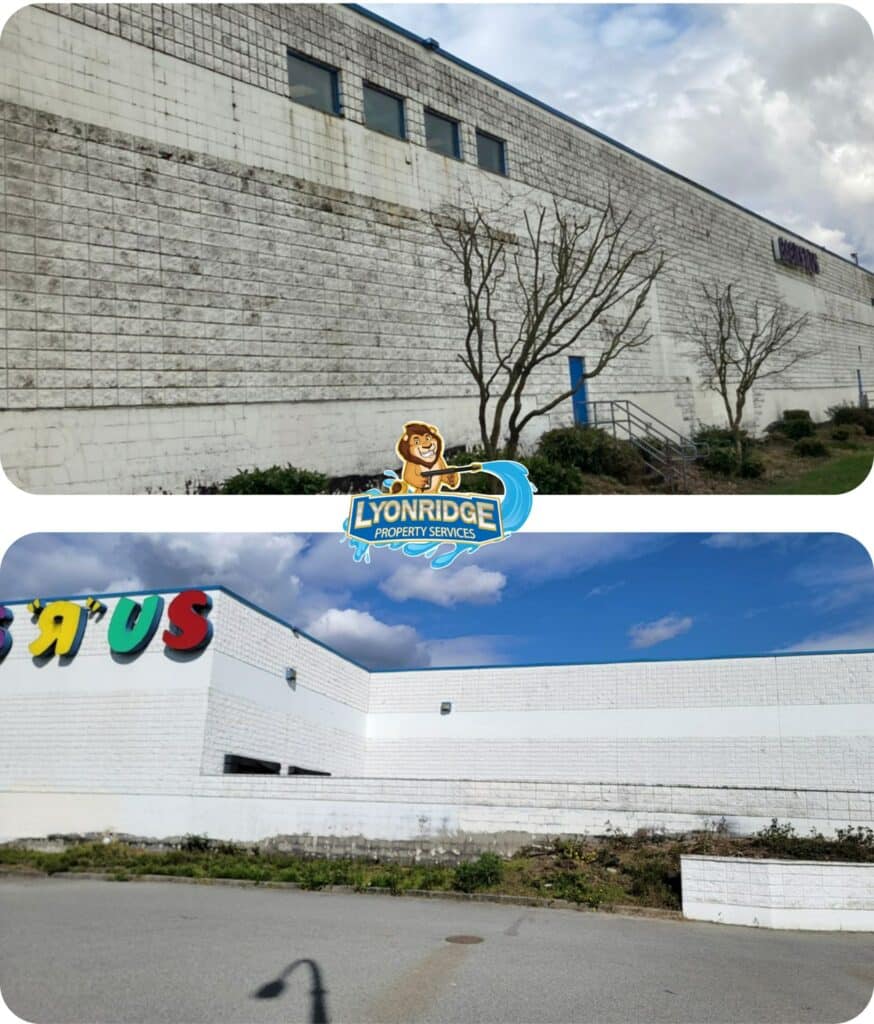 Top-Rated


Commercial Power Washing Service
Pressure washing is the process of using high-pressure water to effectively spray and blast away mildew, pollen, mold, debris, dirt, dust, mud, stains, spills, etc. We offer a full menu of services, such as; commercial window cleaning in Coquitlam, BC, parking lot cleaning, dumpster pad, and grease stain cleanup, interior and exterior window cleaning, gum removal, and more! There are several advantages of a commercial power washing service, which include:
Making your business more inviting

 – No one wants to go to a filthy business. If the outside of your business is dirty, the likelihood of them returning as a customer isn't guaranteed. More than likely, the customer will choose to go to a cleaner establishment. Don't lose out on customers due to the cleanliness of your business. Routine cleanings will create a more welcoming, presentable, and professional place of business. 

Promoting a healthier environment

 – When the exterior surfaces of your business have mold or mildew, these materials can cause health issues for your staff and customers, especially if they already struggle with asthma, allergies, or respiratory issues. Pressure washing helps eliminate the contaminants that create an unhealthy environment, making it a safer place to work or shop. 

Maintaining your property value

 – Pressure washing is a simple way to maintain the property value of your business. A clean and well-kept building is worth more than a dirty and run-down one. 

Reducing maintenance costs

 – A routine commercial pressure washing service will remove and keep contaminants off of your building, which will prevent them from causing wear and tear to your building and property. This will save you money on repairs and replacements due to early deterioration. 
Purchased our home 5 years ago and recently had the guys from Lyonridge "wash" the roof to remove a build up of debris. The difference is unbelievable! Had no idea our roof ever looked like this. Looks like a brand new roof!
Rich and Jordan delivered top quality customer service on the house washing. They went above and beyond of what was expected and I would highly recommend them to anyone else!
Austin W.
Facebook Review
Fantastic service! Rich cleaned the exterior of the house and made it look brand new, including the fence and sidewalks. Totally recommend.
Tanner P.
Nextdoor Review
Reach Out To Us For The Best Commercial Power Washing In Coquitlam, BC
As the leading pressure washing company in the area, our team at Lyonridge Property Services stands behind the work we've provided our customers and the services we offer. If you're wanting your property to stand out for all of the right reasons, our pressure washing services are the right service to get the job done. We will get your property sparkling cleaning again. You can trust that we provide the best commercial power washing Coquitlam, BC, has to offer. For more information on our commercial exterior washing services, and the other services we offer, or for a free quote, make sure you get in touch with us today!