Local. Family Owned. Trusted.
Window Cleaning Langley BC
And the surrounding areas
Top-Rated


Exterior Window Cleaning
At Lyonridge the customer always comes first. 
The appearance of your home and maintaining a safe, clean, and healthier environment is essential. Keeping your windows clean is an easy step in achieving this; however, cleaning your windows is often overlooked. Keeping your windows clean and well-maintained is the best way to protect your investment, boost the curb appeal of your home and windows, and prevent damage to your windows. Keeping your windows clean is easier than ever with our exterior window cleaning service at Lyonridge Property Services.
Looking For Langley


Window Cleaning Near Me?
At Lyonridge Property Services, we are a window cleaning company that offers simple, convenient, and dependable residential and commercial window cleaning services. We are proudly backed by years of experience, training, and skills. We use top-of-the-line equipment when cleaning your windows to provide you with a clean, streak-free, and seamless result. Apart from our services, you can also guarantee that our customer service will be unmatched. Our team works hard at building trust with our customers. It's important to us that our customers have a great experience when working with us, which is why we will go above and beyond to ensure that they have a smooth and easy window cleaning service. Once you have the service scheduled, we will take over the process, so you can just sit back and relax while we carefully and safely clean your windows. When you work with us, you can trust that you'll get the best window cleaning in Langley, BC.
Have you ever searched for Langley window cleaning near me? If you have, you'll know that there are quite a few options to choose from. It can be hard to narrow down which company you want to work with. The good news is that we make choosing a window cleaning company pretty easy for you. We have experience under our belts, a full team of friendly and professional cleaners, the proper equipment needed, and a passion to deliver transformative results. We also offer a no-hassle, free quote, where you can ensure that we are the right team for the job. We understand how challenging it can be to clean your own windows, especially ones that are stories high, which is why we offer affordable and convenient services, so we can do it for you. You no longer need to worry about hopping up on a ladder to do it yourself. This can be dangerous, and it's not necessary. With our team, you no longer need to look for window washing near me. We will be with you every step of the way to ensure that we exceed your expectations with our services, results, and customer service.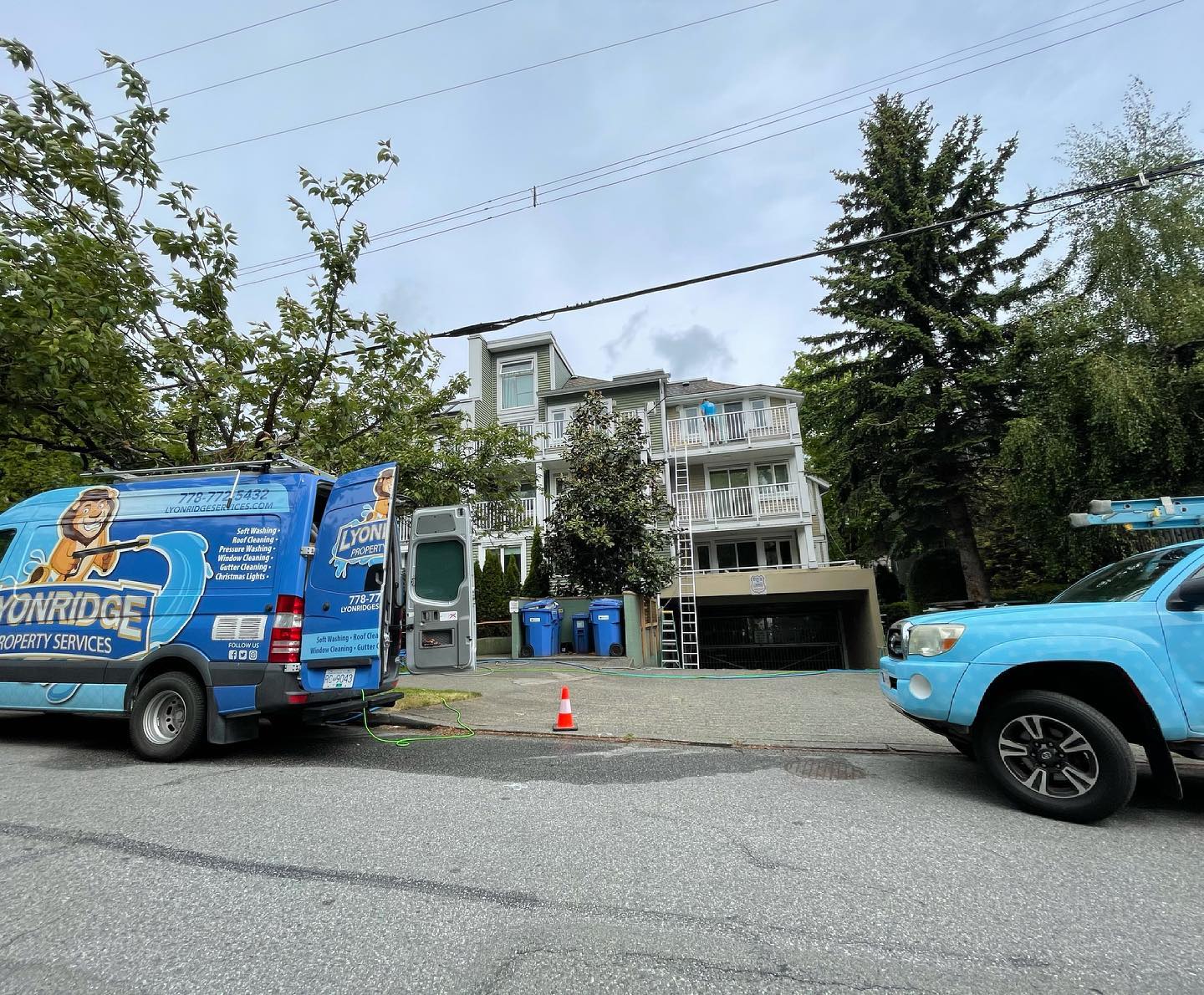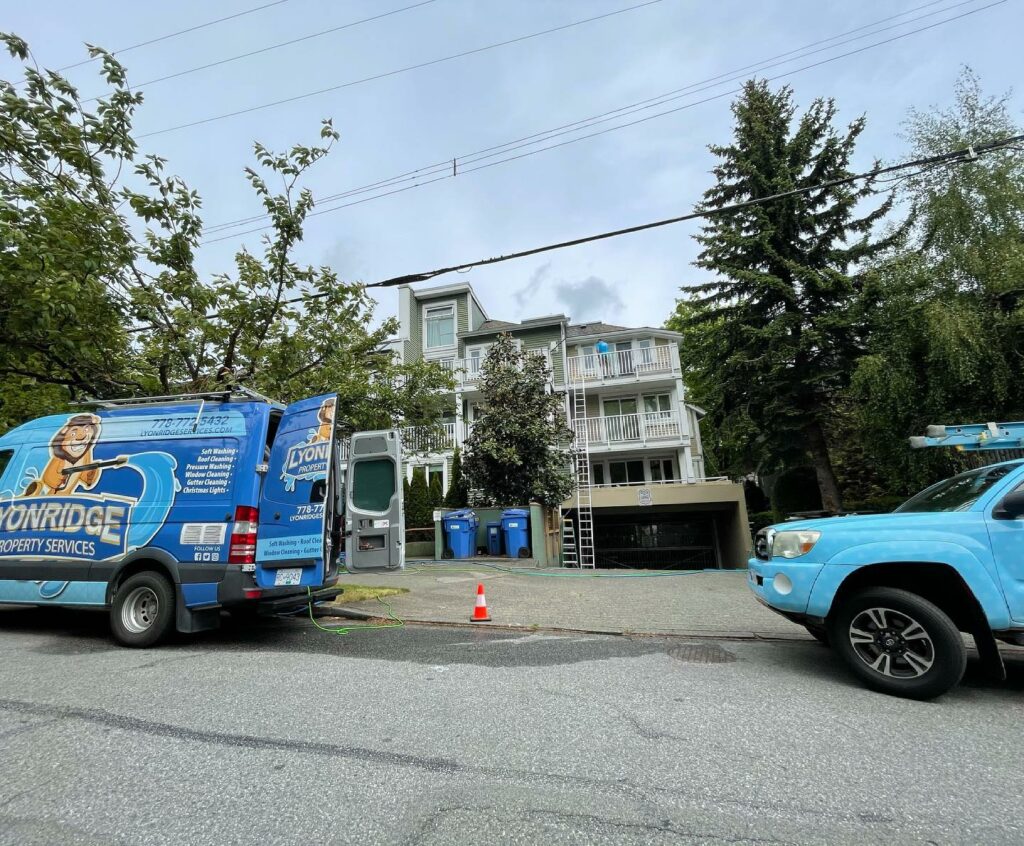 Call Us Today for a Free Quote!
We want to earn your business and turn you into a long-term customer. 
How You Could Benefit


From A Window Cleaning Service
Are you tired of those pesky smudges or streaks on your windows that you just can't seem to get rid of, no matter how much you scrub or clean them? Are you tired of having dirty windows, but you're not able to conveniently clean the high-up ones? All of these problems can be solved by us. We use a method where we can typically clean your windows from the ground using a water-fed pole. We first brush away contaminants like debris, dirt, pollen, bird droppings, dust, and more. We then rinse them away with purified water. This method allows us to properly clean your windows without leaving streaks behind.
There are several ways that you can benefit from our window cleaning service, such as:
Seeing through your windows clearer

 – There isn't anything more frustrating than looking out your window at the beautiful view just to be distracted by dirt, dust, cobwebs, etc. To get a better, clearer, and more stunning view of the outdoor world, you need clean windows. 

You won't have to spend money on supplies that don't work

 – With most household products, many homeowners struggle with streaks and smudges being left behind after cleaning their windows. The process we use will leave you with streak-free, clean, and sparkly windows again. 

Extending the lifespan of your windows

 – While it may seem like grime, dust, and dirt are harmless, they can be quite harmful to your windows. They can cause wear and tear over time. Routine cleanings are the best way to keep your windows well-maintained and promote longevity. 

Boosting curb appeal

 – Clean windows are much more appealing than dirty ones. When your windows are dirty, they can bring down the aesthetic of your home. Keeping them clean will improve the curb appeal of your windows and home.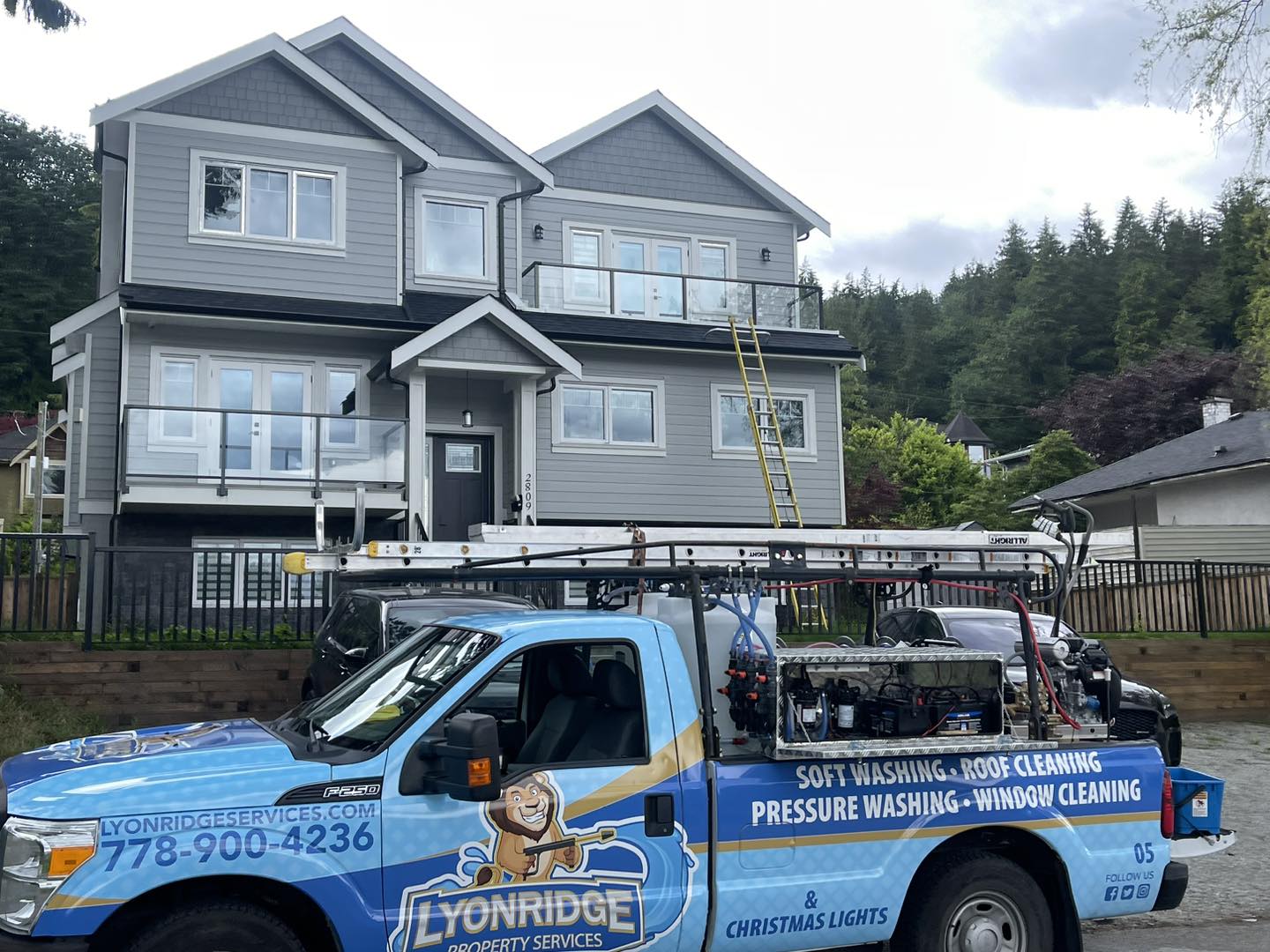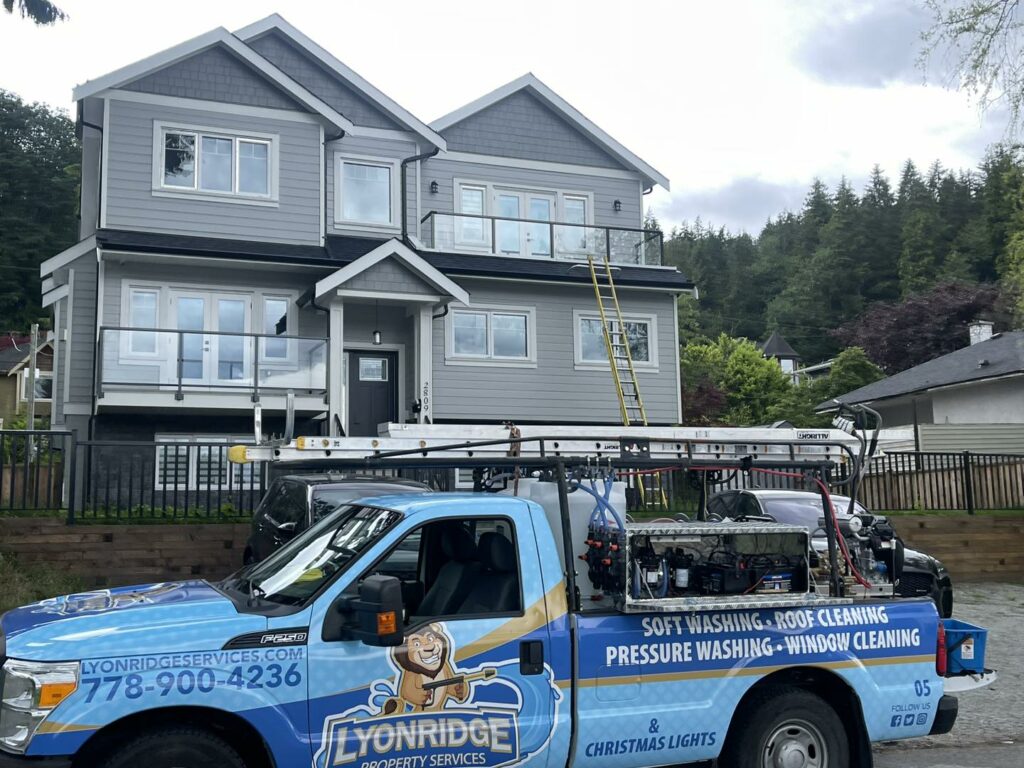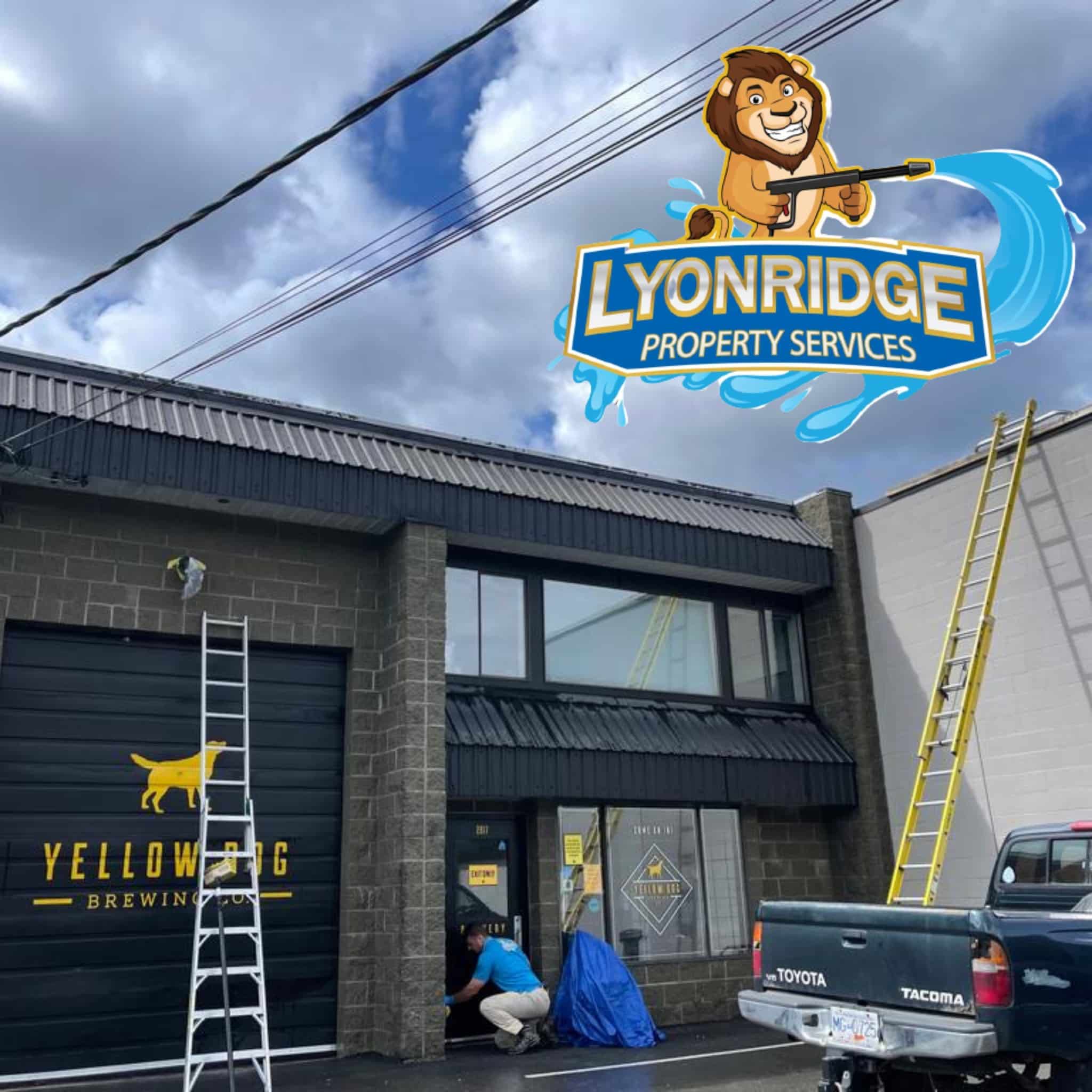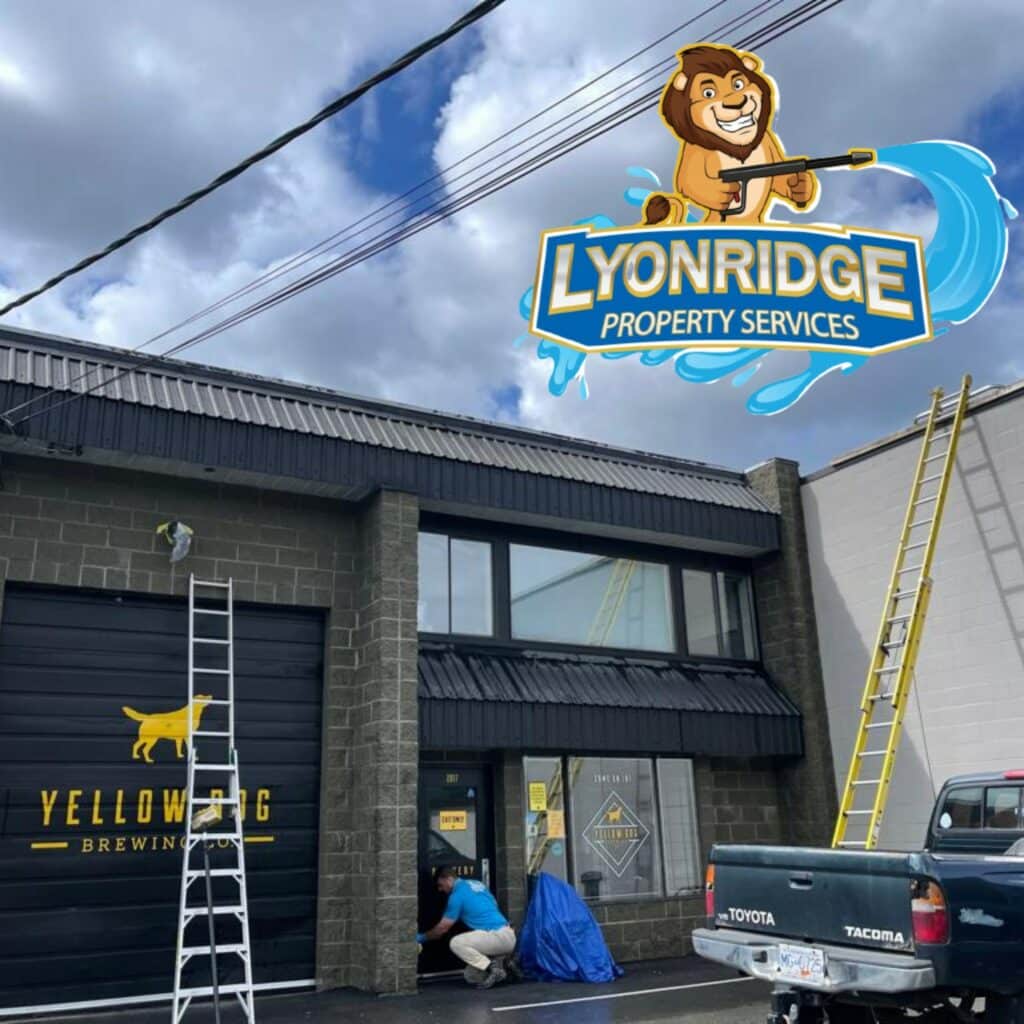 Reach Out


To Us For Window Washing In Langley, BC!
At Lyonridge Property Services, we strive to provide our residential and commercial customers with top-rated services and results. We look forward to getting your windows back to looking as good as new. To learn more about window washing in Langley, BC, make sure you contact us today!
Purchased our home 5 years ago and recently had the guys from Lyonridge "wash" the roof to remove a build up of debris. The difference is unbelievable! Had no idea our roof ever looked like this. Looks like a brand new roof!
Rich and Jordan delivered top quality customer service on the house washing. They went above and beyond of what was expected and I would highly recommend them to anyone else!
Austin W.
Facebook Review
Fantastic service! Rich cleaned the exterior of the house and made it look brand new, including the fence and sidewalks. Totally recommend.
Tanner P.
Nextdoor Review