Local. Family Owned. Trusted.
And the surrounding areas
Top-Rated Roof Cleaning


in Langley
At Lyonridge the customer always comes first. 
A roof is one of the most important parts of any home or commercial building. It helps keep you and your loved ones safe from outdoor elements such as; hail, rain, strong winds, snow, ice, branches, animals, and more. As a homeowner or business owner, you understand that keeping your roof in good condition is important, and we are here to help! At Lyonridge Property Services, we provide the best services for roof cleaning Langley, BC, offers.
Professional Roof Wash


Langley Residents Trust
At Lyonridge Property Services, we are a locally owned and operated company, that is insured, licensed, and one you can count on. With being in business for over a decade, we have the experience and the drive to provide you with only the best roof cleaning services. We use only the best products and provide the best roof washing results you will love. We are trained in using different techniques, and we also only use biodegradable products. Cleaning your roof can be quite dangerous and also time-consuming. For safety purposes, let us take the stress out of cleaning your roof for you. Our trained team of professionals will safely, quickly, and effectively exceed your expectations.
Did you know that proper roof maintenance can increase the lifespan of your shingles? Organic materials can grow over time, eating away at your shingles and speeding up the process of roof deterioration. These organic materials include moss, algae, magma, and lichen. These materials are not only capable of causing your roof to deteriorate, but they can also cause health problems. Mold and mildew have a way of growing quickly on your roof and can both cause health issues like respiratory problems and allergies. By hiring the best roof cleaner Langley, BC locals swear by, you are decreasing the chance that your roof will become infested with these organic materials.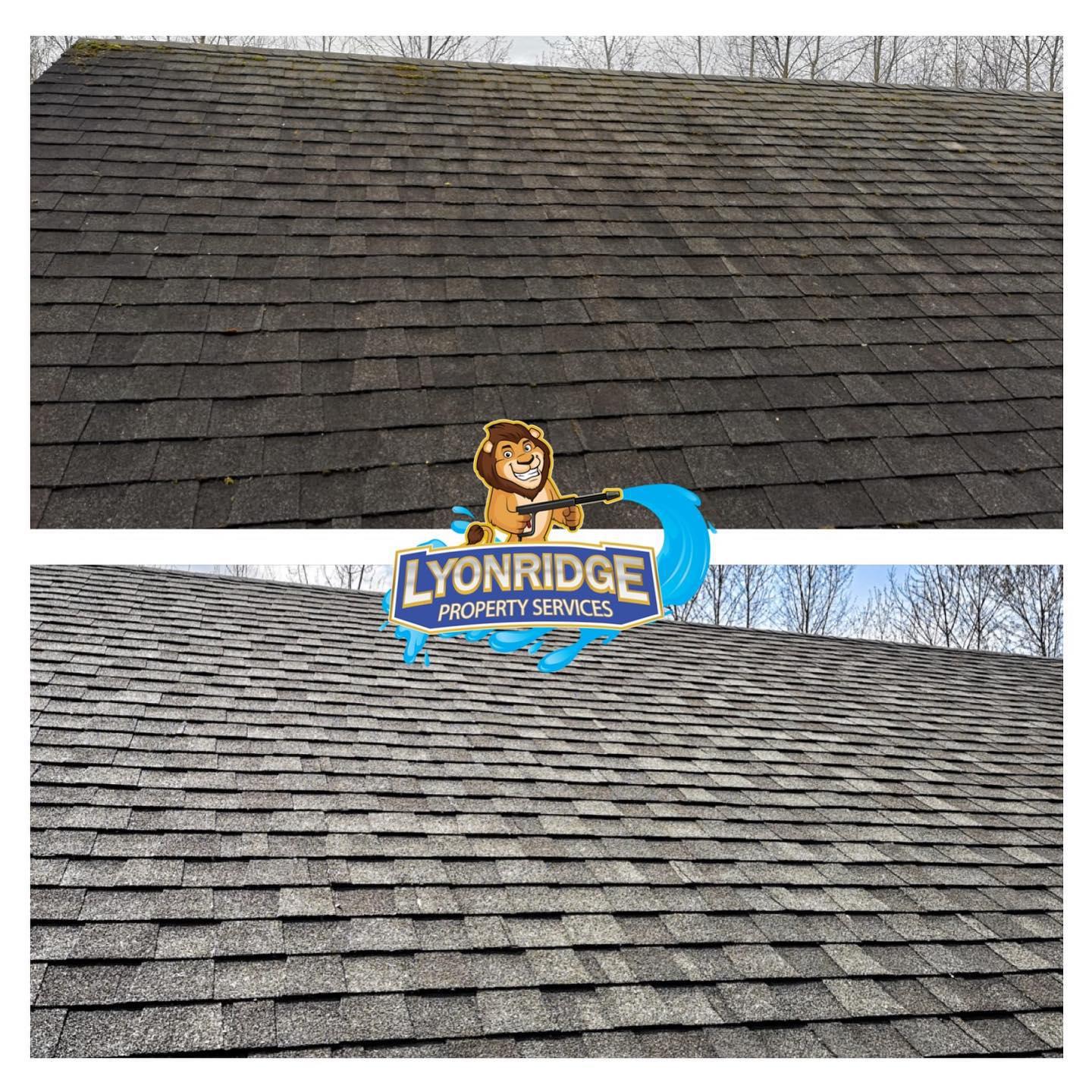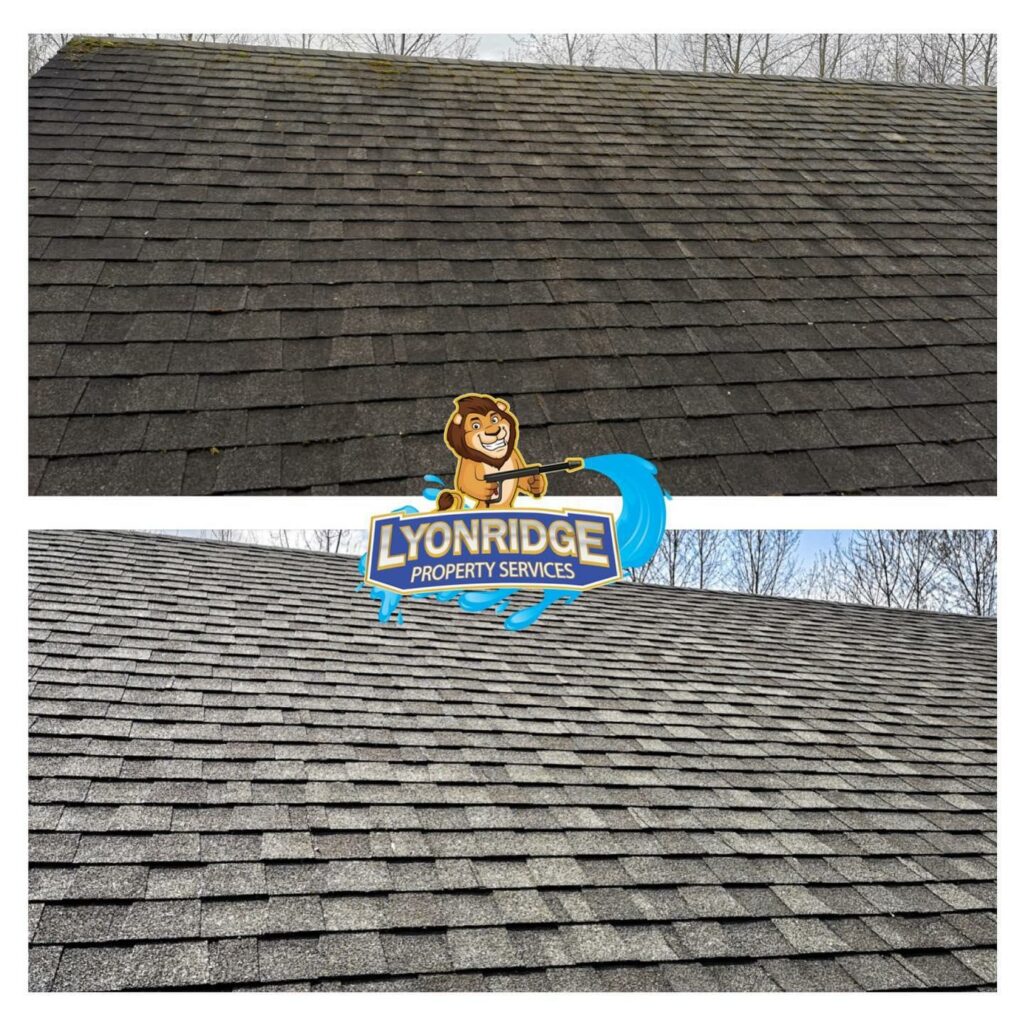 Call Us Today for a Free Quote!
We want to earn your business and turn you into a long-term customer. 
Searching for Langley


Roof Cleaning Near Me?
We offer two different roof cleaning services. The first service we offer is a roof treatment service. During our roof treatment service, we apply a biodegradable roof cleaning solution that will kill the moss and algae on your roof. During this process, we allow the organic materials to completely decompose and subsequent rains clean the roof. This specific roof cleaning service will come with a two-year guarantee. The other service we offer is the roof cleaning/deep cleaning service. With this service, we use the same products and detergents as the roof treatment service; however, the difference between these two services is that we rinse the roof and gutters clean and do a house wash. This service is ideal for homeowners who are wanting the exterior of their home to be cleaned from top to bottom. If you're looking to restore the curb appeal into your home, this service is for you.
At Lyonridge Property Services, we specialize in soft wash pressure washing services. Our soft wash roof cleaning service is the safest and most advanced way to provide you with the results you are looking for without harming your roof or home any further, as a typical pressure washing service could damage the shingles on your roof. Our trained team understands how to properly clean your roof while maintaining the integrity of its materials.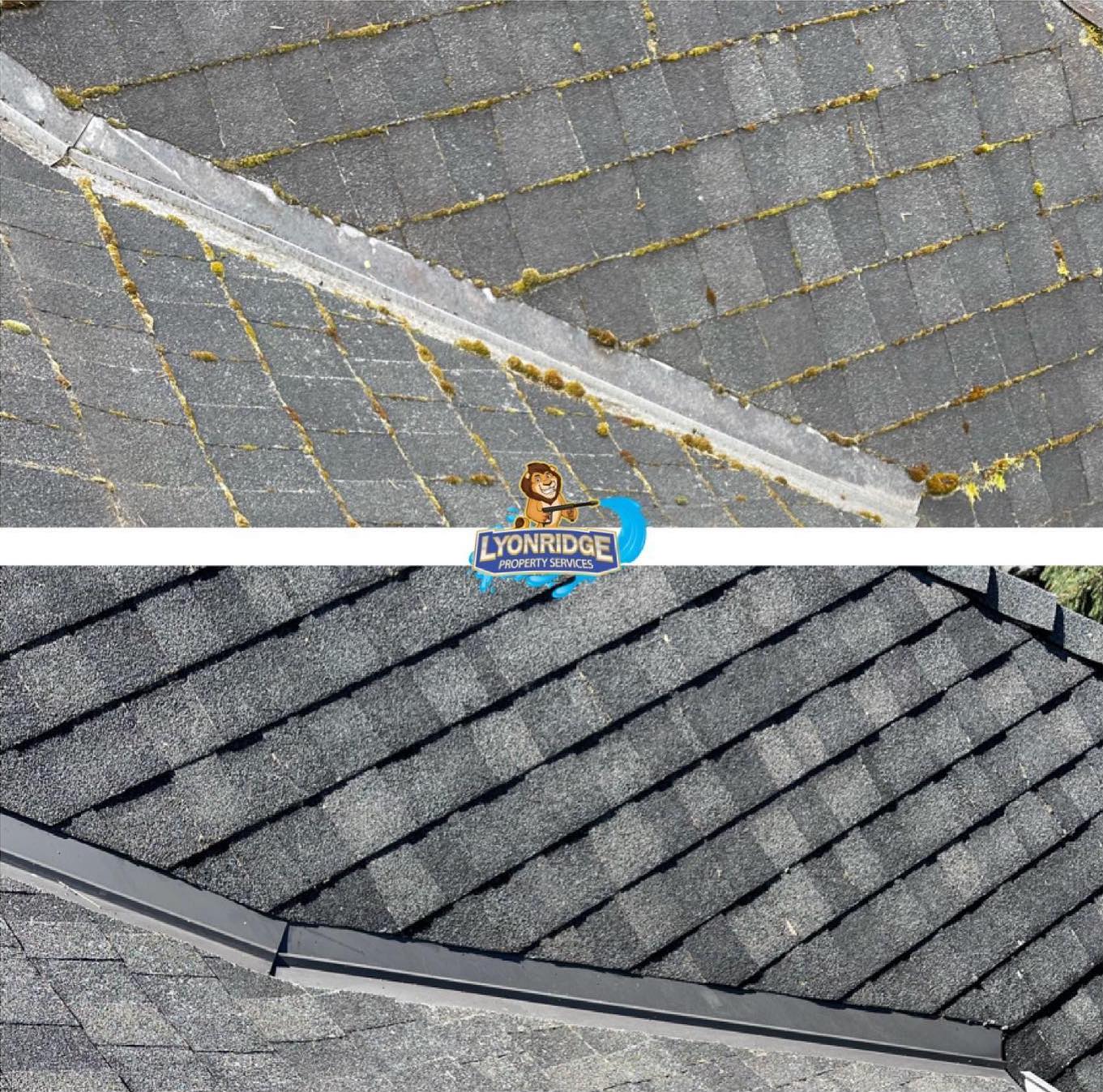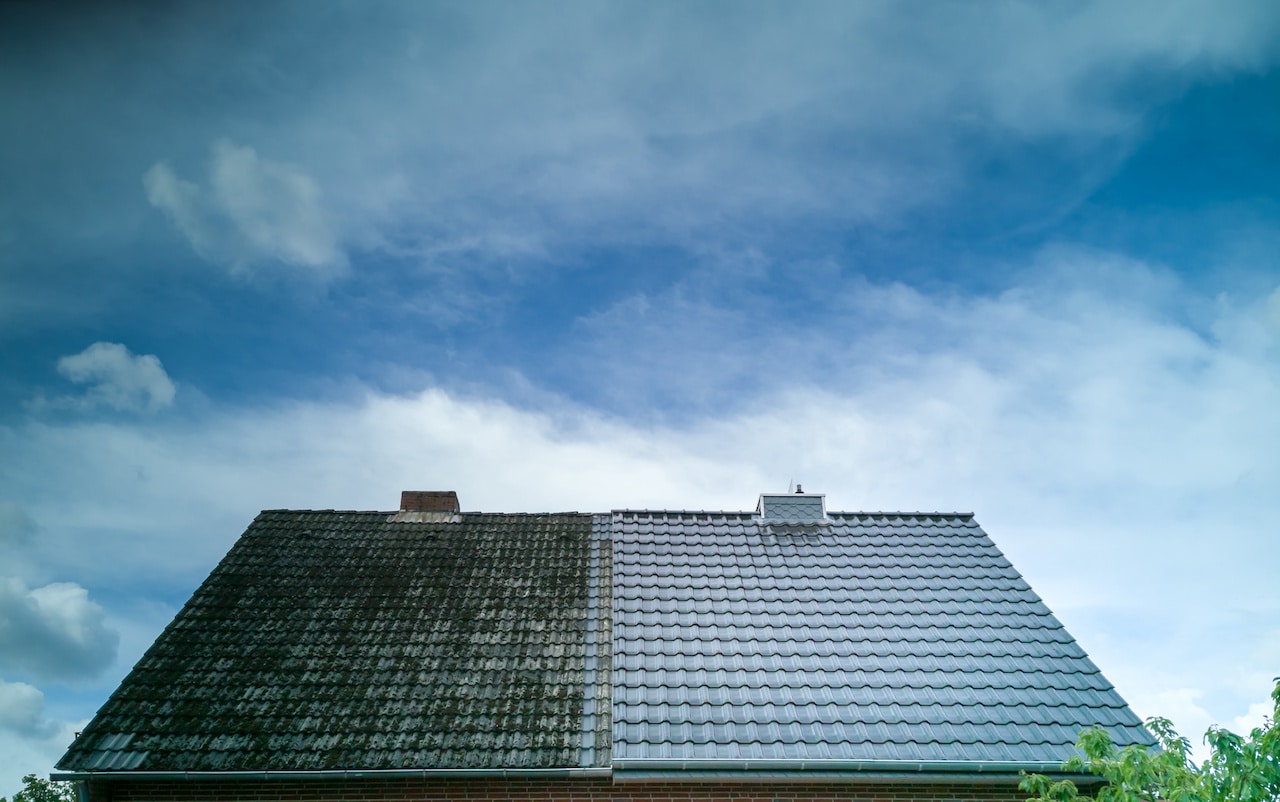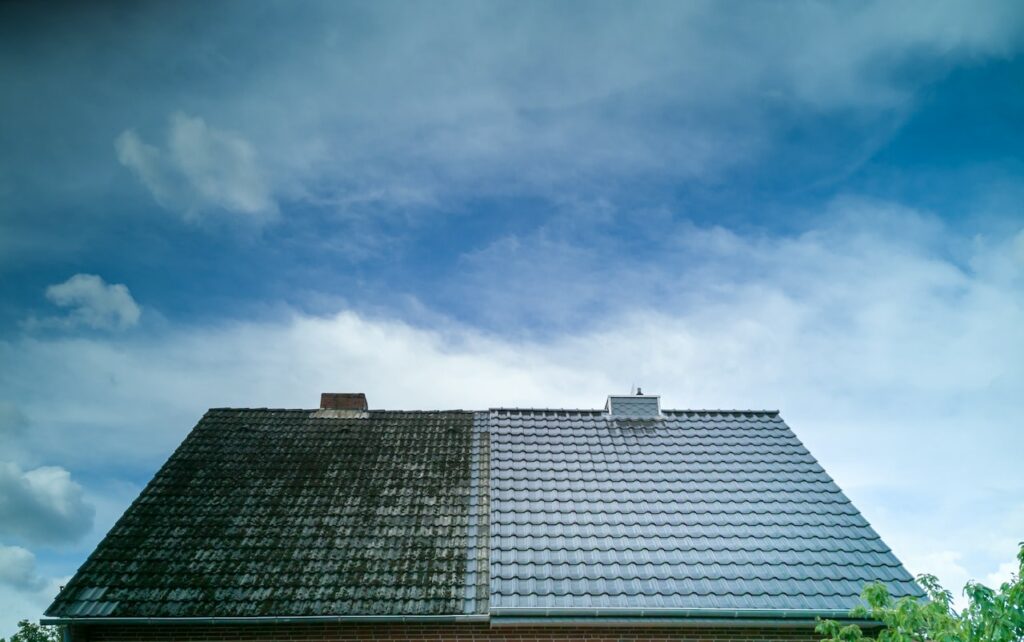 Call Today for Roof Washing


& Roof Cleaning in Langley BC!
Have you been searching for a company that offers the best Langley roof cleaning near me? Your search is over! With Lyonridge Property Services, you can trust that we will exceed your expectations. We proudly offer the best roof wash, Langley, BC locals swear by. For more information on our roof cleaning services or for a free quote, make sure you reach out to us today!
Purchased our home 5 years ago and recently had the guys from Lyonridge "wash" the roof to remove a build up of debris. The difference is unbelievable! Had no idea our roof ever looked like this. Looks like a brand new roof!
Rich and Jordan delivered top quality customer service on the house washing. They went above and beyond of what was expected and I would highly recommend them to anyone else!
Austin W.
Facebook Review
Fantastic service! Rich cleaned the exterior of the house and made it look brand new, including the fence and sidewalks. Totally recommend.
Tanner P.
Nextdoor Review