Local. Family Owned. Trusted.
And the surrounding areas
Top-Rated


Roof Cleaning in Burnaby
At Lyonridge the customer always comes first. 
Right before the snow hits is the perfect time to schedule a roof cleaning service for your Burnaby BC home or business. Our company has been in the roof cleaning business for over a decade. We've spent that decade refining our roof cleaning process as well as our customer service. We are one of the best roof cleaner and pressure washing companies in the Burnaby BC area. Don't believe us? Just check out our reviews! Our roof cleaner customers not only rave about our customer service they also rave about how clean their roof looks! Our team of roof cleaners is licensed, insured, and bonded for your peace of mind. We look forward to assisting you in all your Burnaby BC roof cleaning needs.
Do you have unsightly grime and moss on your roof? Then you need to schedule a roof cleaning service ASAP for your Burnaby, BC home. Moss and grime can cause serious damage to your shingles. That damage can allow water and bacteria to leak in, causing structural damage to your home. Roof maintenance and roof washing service will remove that damage-causing dirt and grime in one afternoon. The life of your shingles will be extended, and your roof will look brand new after a roof washing service.
Professional


Roof Wash Burnaby Residents Trust
Not only will your roof be protected and look great, but we also use biodegradable cleaners and plant and family-friendly chemicals on all your roof cleaning services. You don't have to worry about the effects of roof cleaning chemicals when you use our roof cleaning services. In addition, we use a soft wash roof cleaning approach that protects your shingles and roof from any damage caused by the pressure washer. The soft wash roof cleaning approach uses a lower pressure while penetrating deep into the dirt and grime to remove the dirt and grime and the bacteria-causing roots. We've perfected the soft wash roof cleaning technique over the years to deliver top-quality results. We want to help end your search for roof cleaner Burnaby services, so call the experts at Lyonridge today!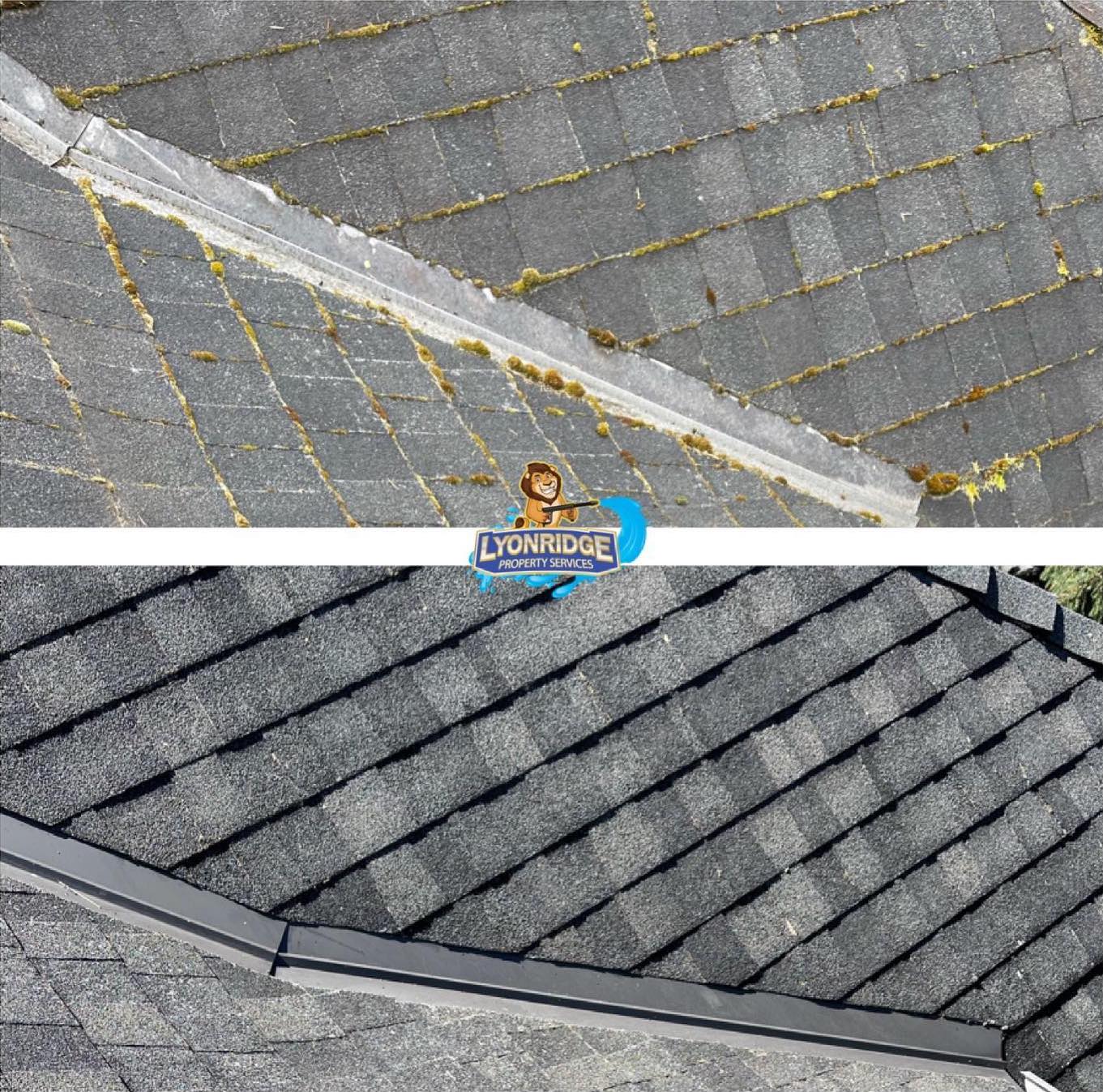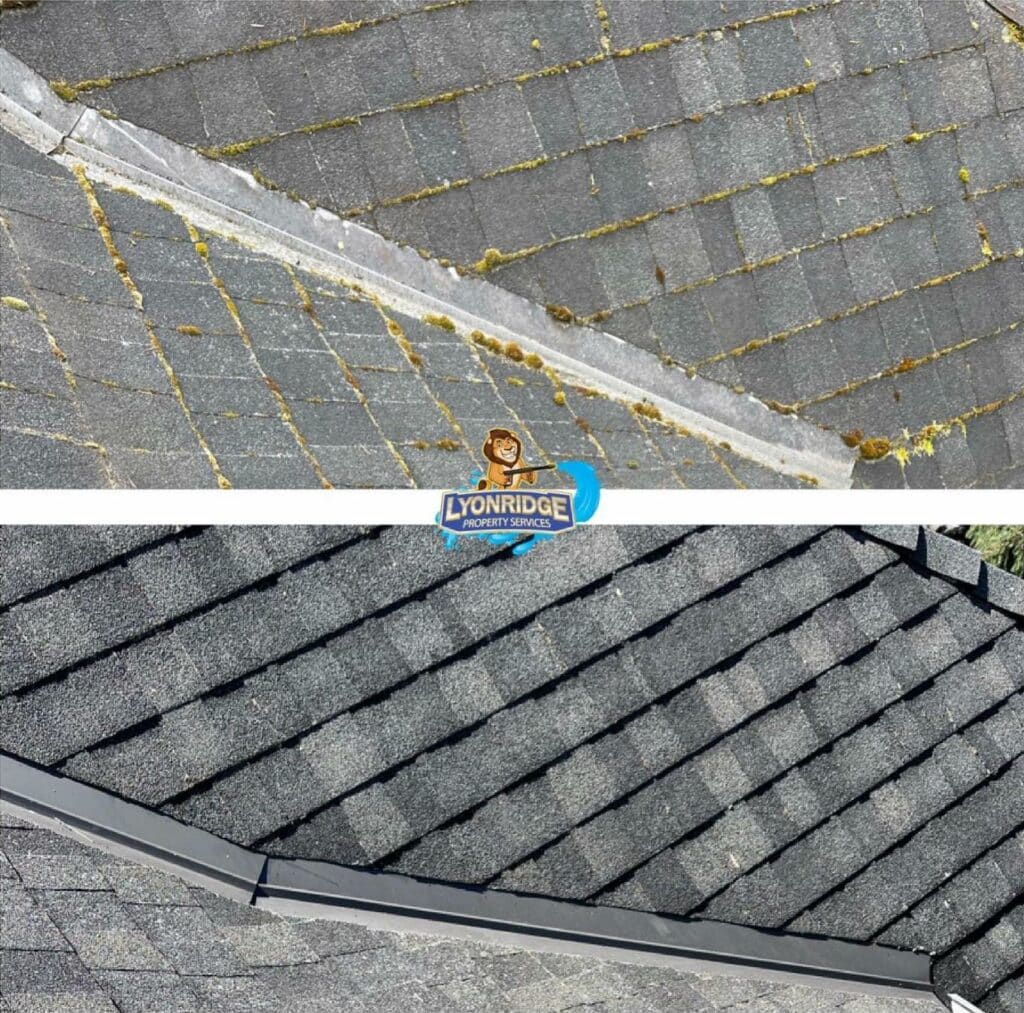 Call Us Today for a Free Quote!
We want to earn your business and turn you into a long-term customer.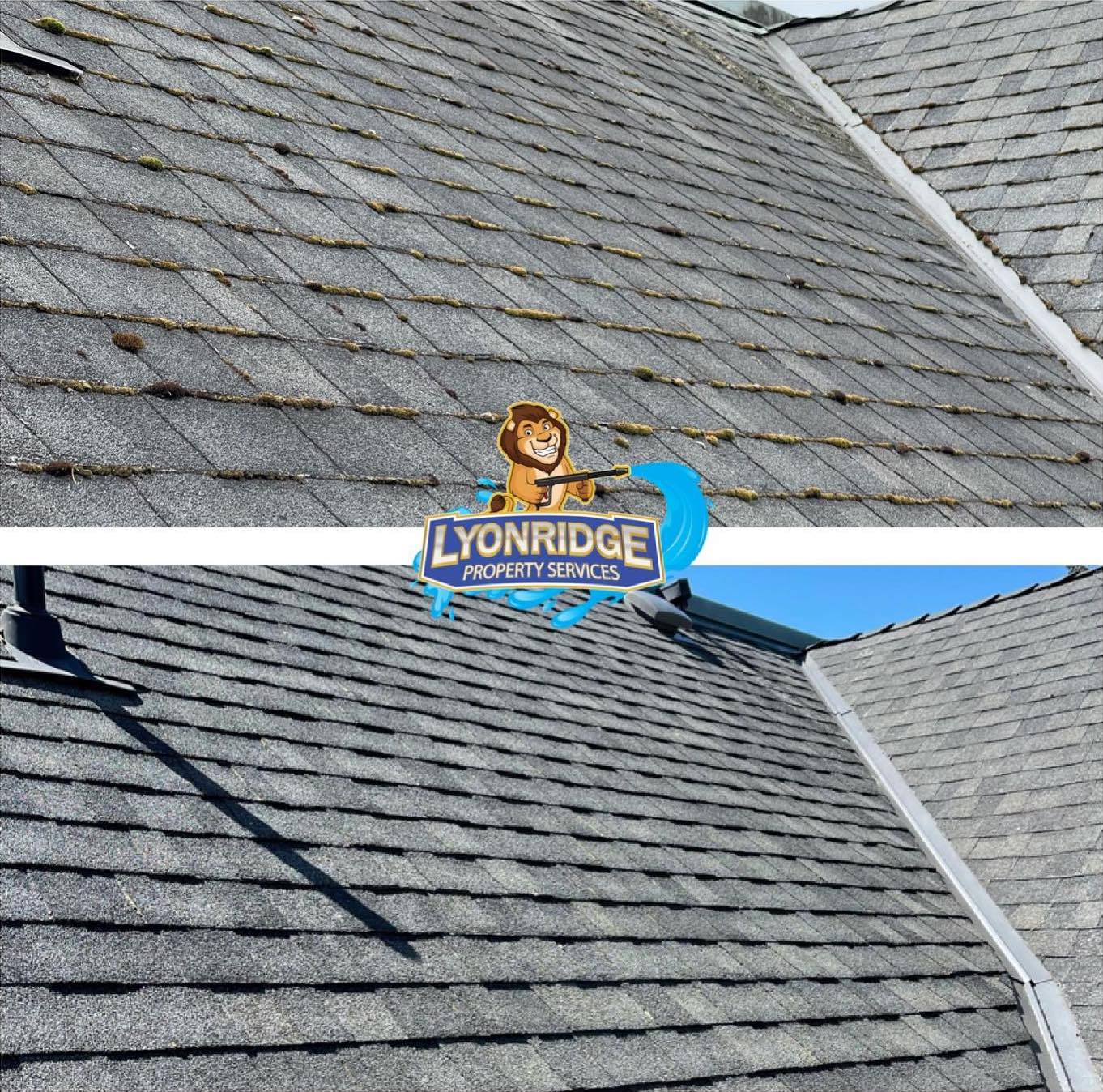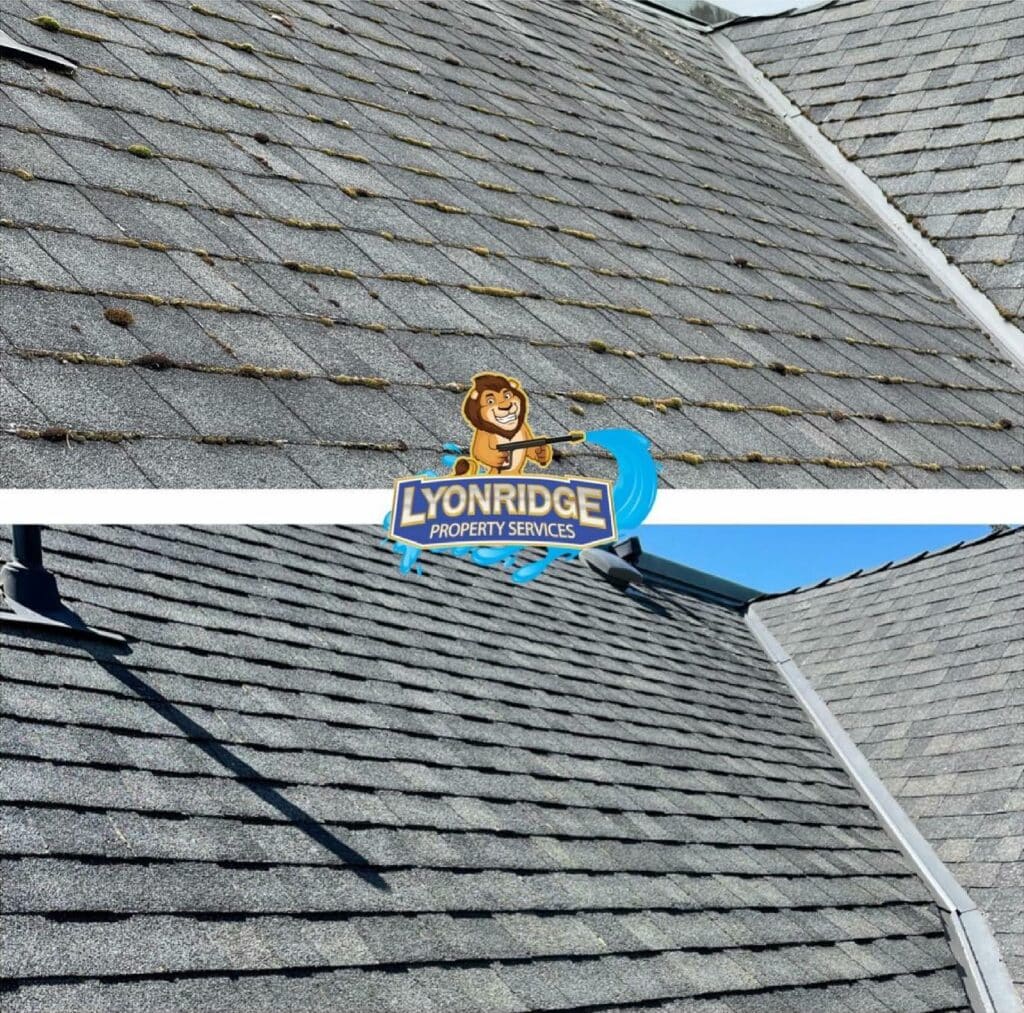 Searching for


Burnaby Roof Cleaning Near Me?
The Burnaby BC area borders Vancouver BC to the west. Burnaby BC is a beautiful mix of outdoor enthusiasts and nightlife and entertainment lovers. Some of our favorite entertainment spots are CHQ, The Rec Room at Brentwood, Tilt 9 Entertainment, V-Show Karaoke, and the Michael J Fox Theatre. Burnaby BC is a great recreation area too with the Burnaby Mountain Conservation Area nearby and Byrne Creek Ravine Park. Whatever you are looking for Burnaby BC has it!
Purchased our home 5 years ago and recently had the guys from Lyonridge "wash" the roof to remove a build up of debris. The difference is unbelievable! Had no idea our roof ever looked like this. Looks like a brand new roof!
Rich and Jordan delivered top quality customer service on the house washing. They went above and beyond of what was expected and I would highly recommend them to anyone else!
Austin W.
Facebook Review
Fantastic service! Rich cleaned the exterior of the house and made it look brand new, including the fence and sidewalks. Totally recommend.
Tanner P.
Nextdoor Review
Call Today for Roof Washing & Roof Cleaning in Burnaby BC!
If you are searching for "Burnaby roof cleaning near me" you've found one of the best roof washing companies in the Burnaby BC area. We are experienced in roof washing and ensure our technicians use top-of-the-line equipment and are expertly trained on all roof washing techniques. We understand that your home is your biggest investment, and we are dedicated to treating it as such! We take care of the roof washing job from start to finish. In the end, the only way you'll know we've been there is how clean your roof looks. Call us today with all your roof maintenance and roof washing questions. We look forward to assisting you in all your roof cleaning services needs. We can't wait to provide you with our roof cleaning Burnaby or roof wash Burnaby services!