How Pressure Washing Helps Protect Your Property!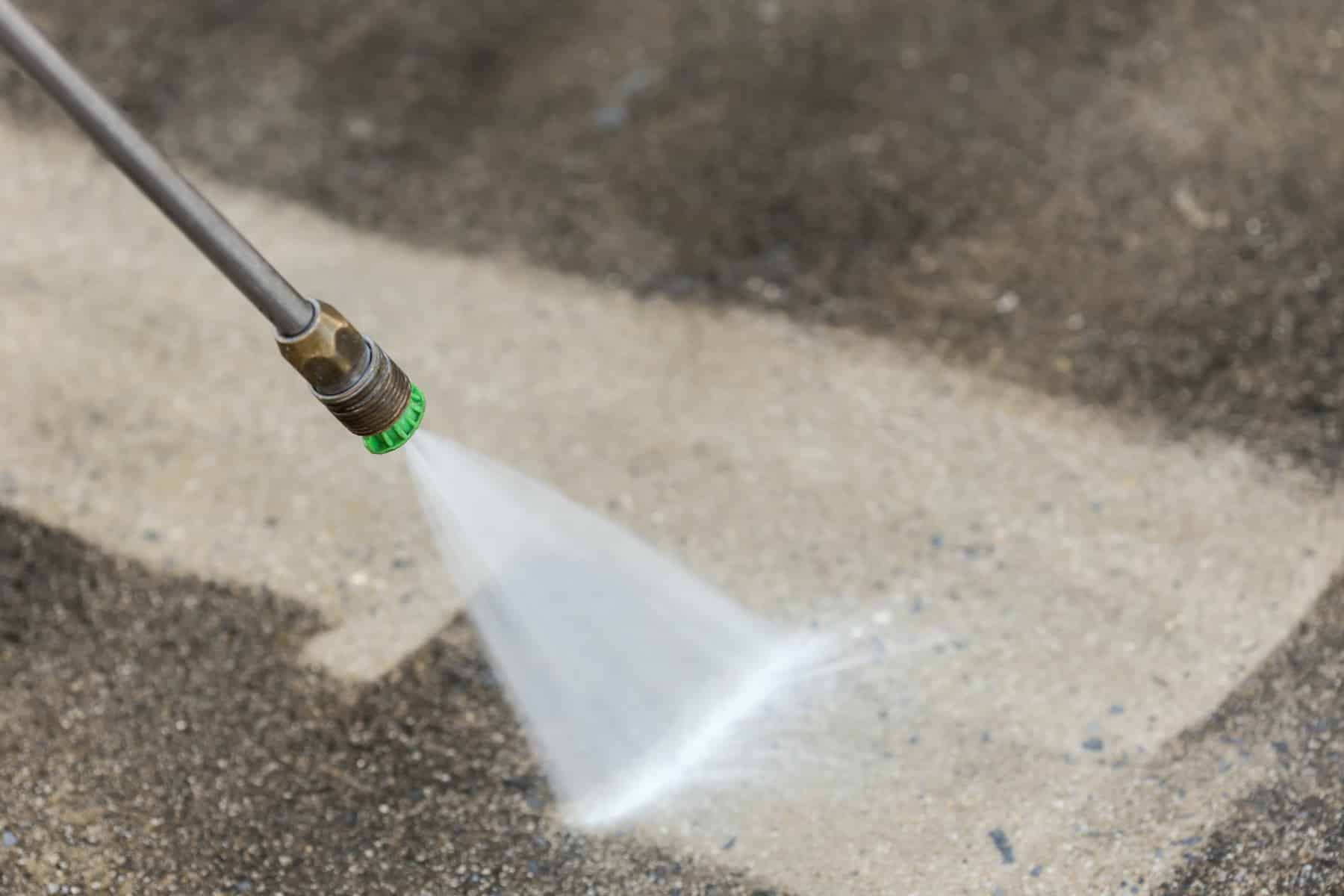 Pressure washing your home extends the life of your house by protecting your property. Whether you're a homeowner or you're a property manager of a commercial property, both are very large investments that require regular maintenance. It is essential for you to take the steps necessary to protect your properties with routine maintenance by pressure washing your home or commercial property. This will prolong its life of the buildings and prevent the debris from damaging them which can lead to costly repairs. 
Does Algae and Moss Damage my property?
The short answer is yes. The recipe for algae and Moss is when you combine areas with high amounts of moisture in the air mixed with shady areas that don't get hit with sunlight.
Algae: Algae itself doesn't damage your roof or your siding but it sure damages the curb appeal.
Moss: Moss over time can lead to damaging the roof by getting into and underneath your shingles over time. It is imperative to neutralize the moss before it spreads and causes costly repairs.
How to wash your roof and your house/home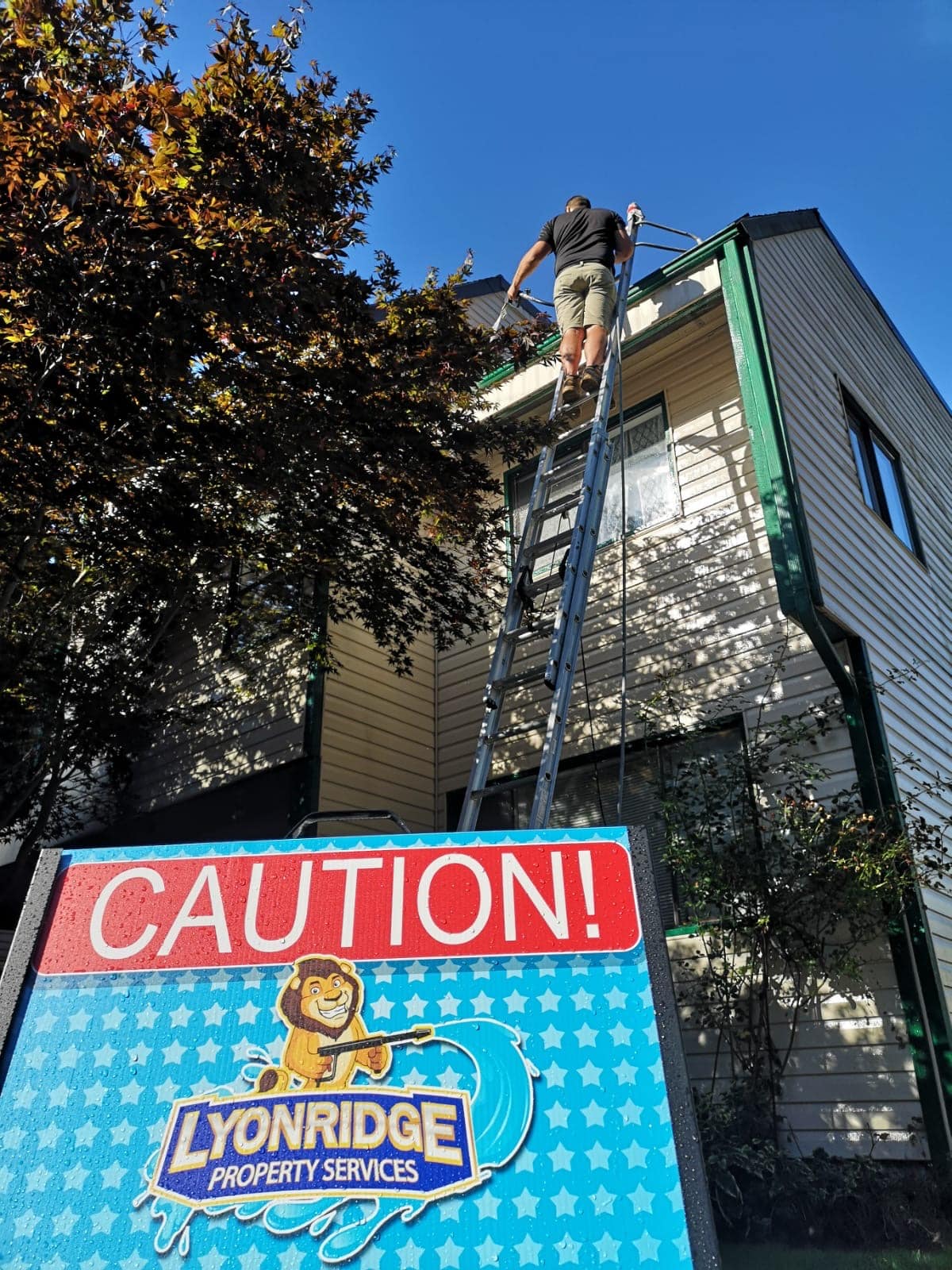 A lot of people believe you can go rent/purchase a pressure washer and spray away. This old high-pressure method will push water into unwanted places which can possibly lead to water damage and/or peel the paint off of your home. The proper method to protect your property by washing your house is by using a new softwash system. The new soft wash system effectively kills the algae and moss, leaving your home looking brand new again.
Soft wash house washing – Algae and dirt removal
As mentioned above, the best and safest method to washing your house to eliminate algae is by soft washing your siding. This method can be used on a variety of siding materials such as vinyl, wood, metal, flashing, etc. The method behind soft wash washing for your home is by the use of biodegradable soaps and low pressure on your home. This method effectively kills the dangerous algae and brightens up the curb appeal of your home without damaging it
Soft wash roof clean – Algae and moss removal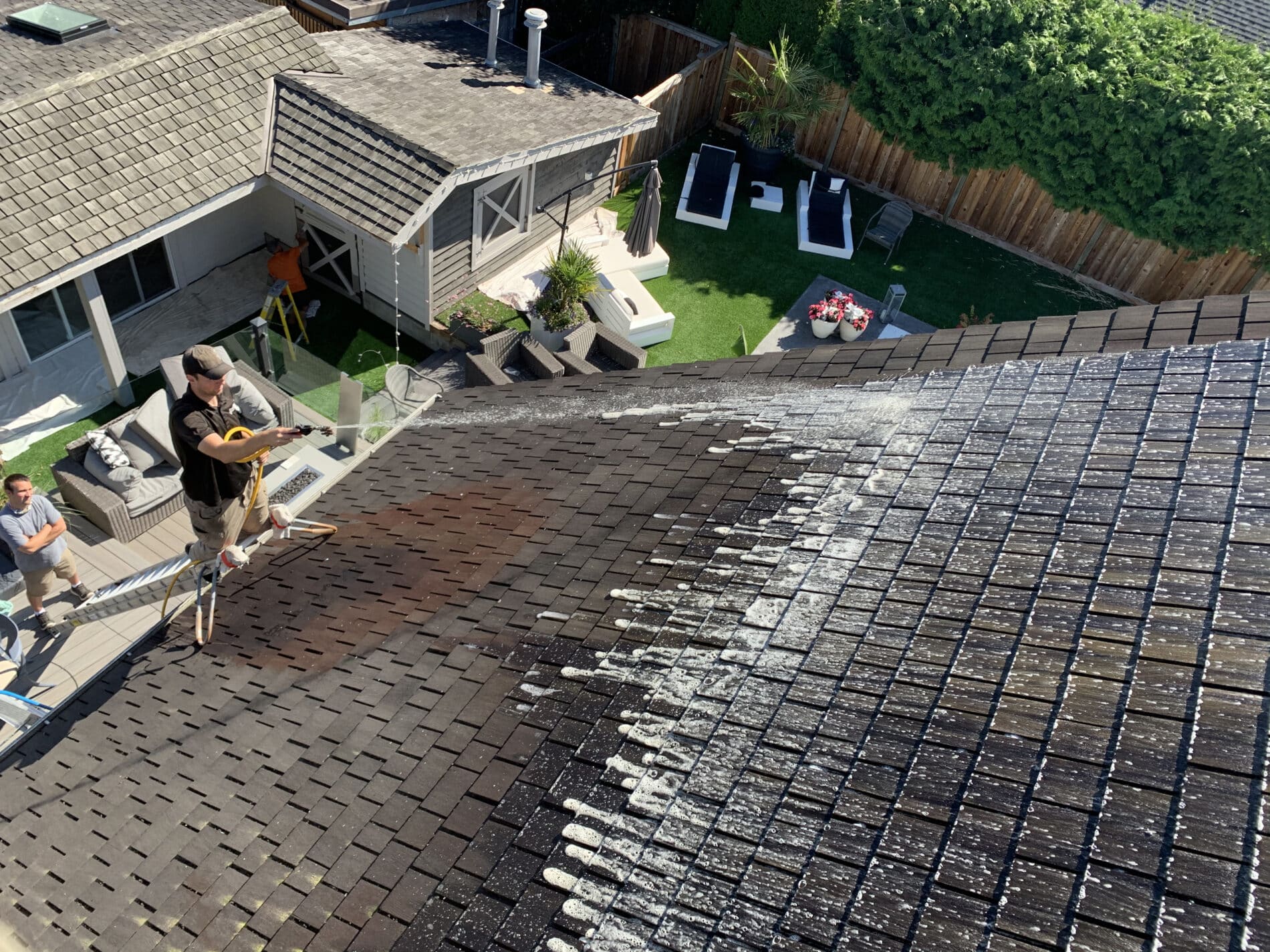 The best method for cleaning your roof is by using a stronger dilution of the biodegradable soaps combined with the gentle rain which will clean all moss and algae over time. If done properly most professional cleaners should offer a 2-4 year warranty on the roof clean. 
Protect your property by routine maintenance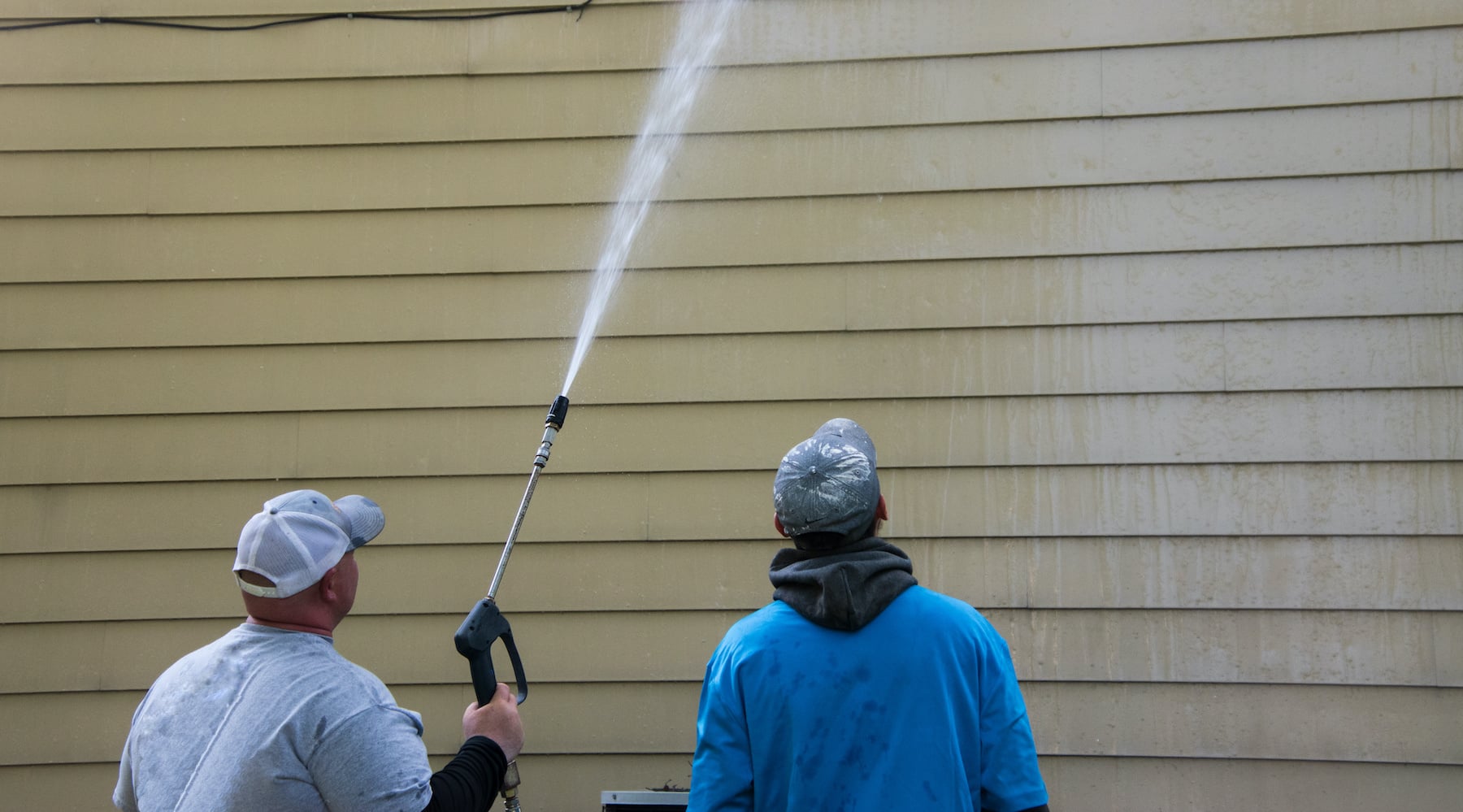 Protecting your property from algae and dirt has never been easier. Many professional companies offer routine maintenance packages such as annual and bi-annual cleaning services so you never have to worry about cleaning your roof or house again. At Lyonridge, we offer warranties and guarantees on all of our services. If you would like to learn more about soft washing roofs and soft washing your home then please click the links below. 
House washing in Surrey and Surrounding areas such as Vancouver, Richmond, Delta, New Westminster, Coquitlam, Burnaby, 
https://lyonridgeservices.com/house-soft-washing/
Roof Cleaning in Surrey, and Surrounding areas such as Vancouver, Richmond, Delta, New Westminster, Coquitlam, Burnaby, 
https://lyonridgeservices.com/roof-cleaning/
Pressure washing in Surrey, and Surrounding areas such as Vancouver, Richmond, Delta, New Westminster, Coquitlam, Burnaby, 
https://lyonridgeservices.com/pressure-washing/
By Jordan Shaw